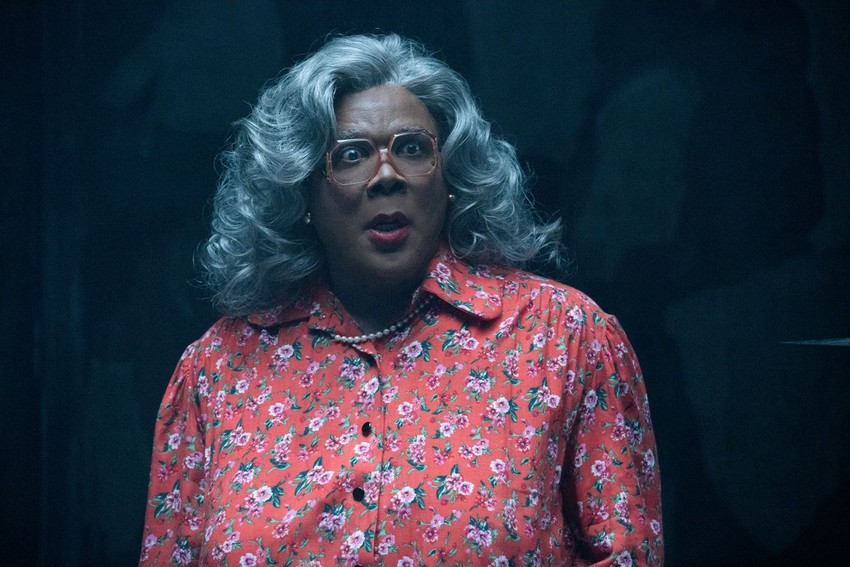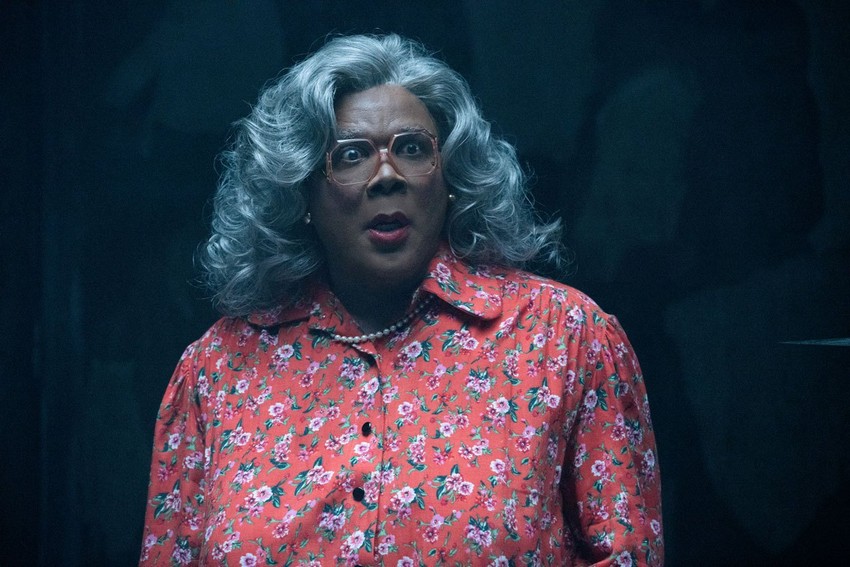 I've done some soul searching and I've come to a conclusion. The universe is an unfathomably vast place, filled with things we don't even know that we don't know. There are more mysteries in the cosmos than we will ever have lifetimes enough to fully explore. And I'm okay with that. I've made peace with the fact that we will never have all the answers. Which is why I was didn't even question the news that Tyler Perry is making a sequel to Boo! A Madea Halloween.
The original film was borne out of a joke in 2014 Chris Rock comedy Top Five, but polymath Perry was not joking around when he took his Halloween comedy starring his long-running cranky on-screen alter ego and more than tripled its production budget at the box office last year. Now given it only earned $74 million in total, but it only cost $20 million to make. That's a pretty solid investment. What's more, that haul actually makes it the second-best earning entry in the nine-film strong Madea franchise.
So "Lerdy Lerd!", here we are again, as "angry black woman" Madea and her elderly friends are once again going to tussle with the supernatural like only they can. Now as should have been abundantly clear by now, I'm not a fan of these movies at all, but to each their own. So if you're one of the people that added your bit to that aforementioned $74 million, shout out your own "HALLELUJER!" and check out the teaser trailer below.
Boo 2! A Madea Halloween was written and directed by Perry who also stars alongside Cassi Davis, Patrice Lovely, Yousef Erakat, Lexy Panterra, Andre Hall, Diamond White, Brock O'Hurn, and Tito Ortiz. It is scheduled for release in the US on October 20.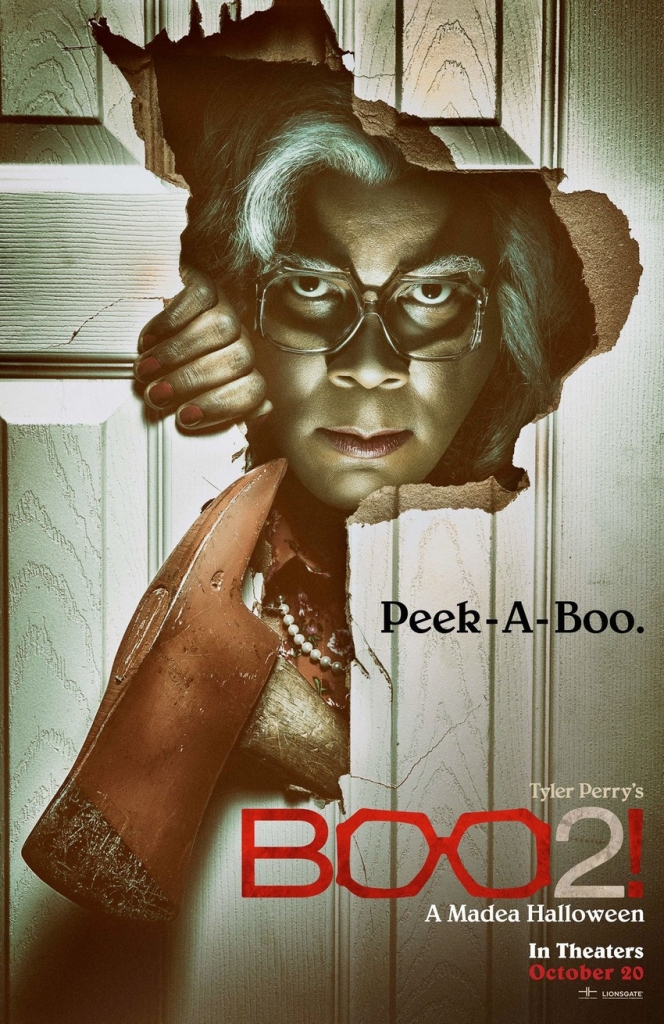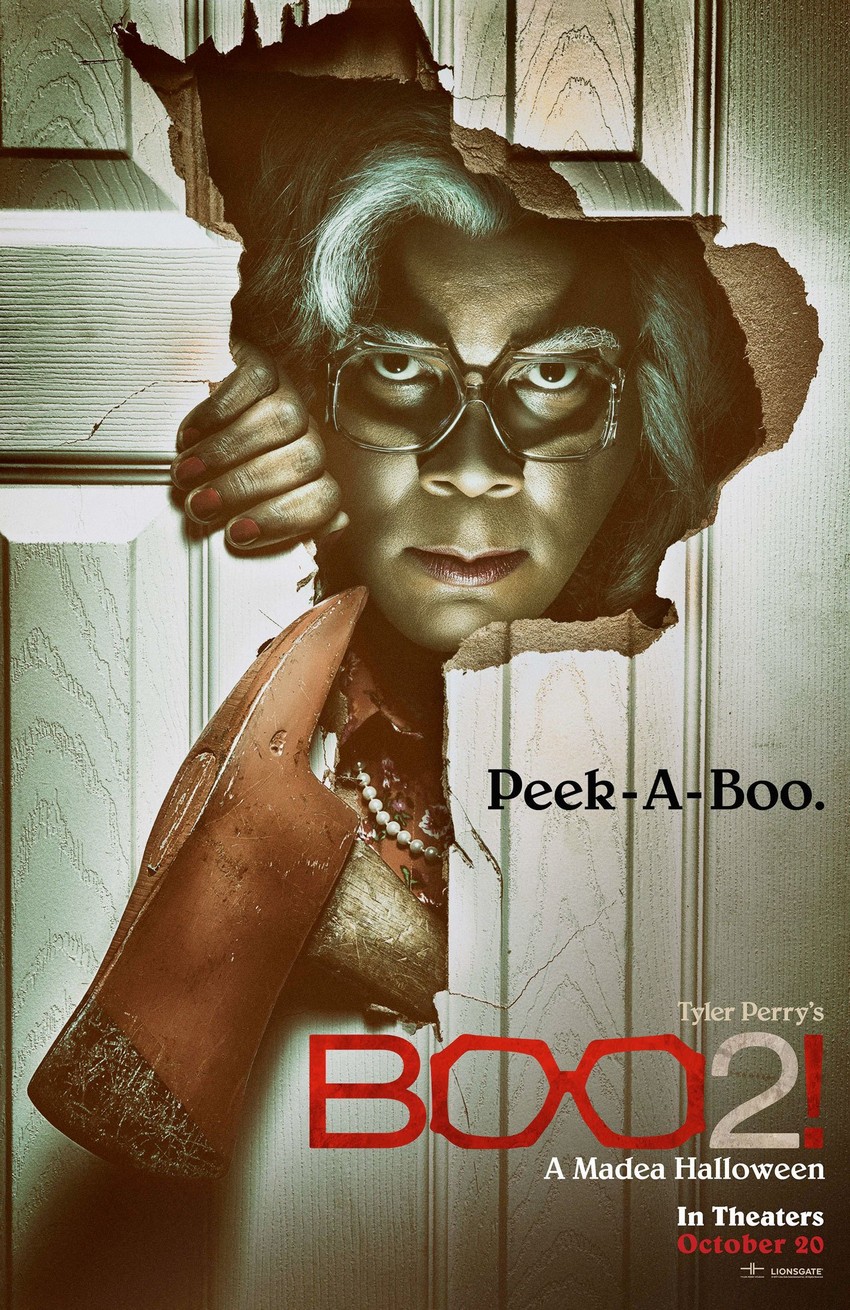 Last Updated: July 20, 2017