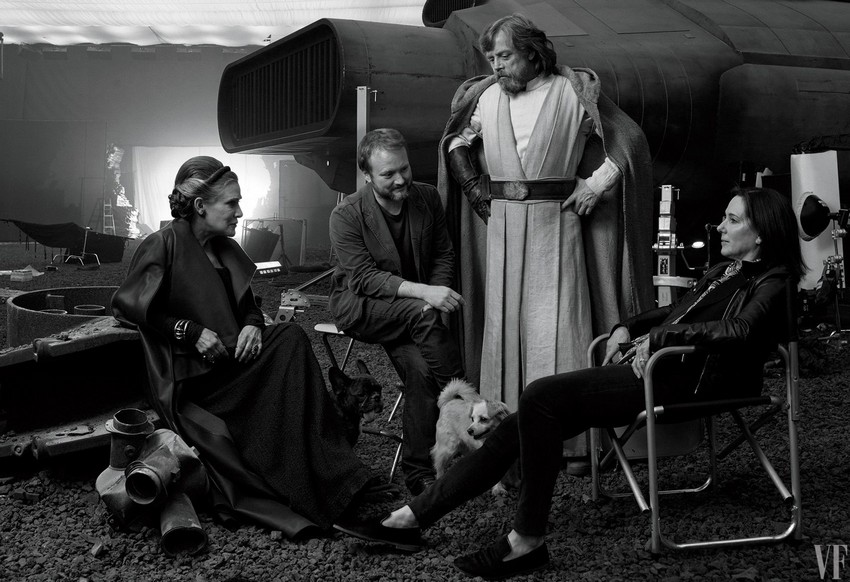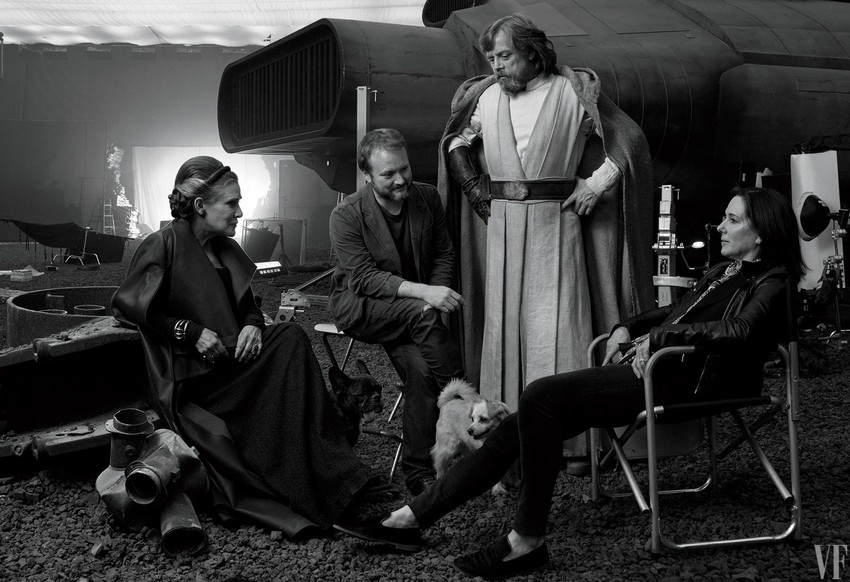 Well, this is some unexpectedly amazing news. Lucasfilm has officially announced that Rian Johnson, writer-director of the upcoming Star Wars: The Last Jedi, will be developing a brand new Star Wars trilogy. At least now we know why he wasn't able to stay on to helm Star Wars: Episode IX when Colin Trevorrow was fired from the upcoming film a few months back: He had already set his sights on a different part of that beloved galaxy far, far away.
And it will definitely be different as Lucasfilm confirmed that this new trilogy will be "separate from the episodic Skywalker saga, [and] will introduce new characters from a corner of the galaxy that Star Wars lore has never before explored." Johnson will both pen the script and direct the first film in this trilogy, with longtime filmmaking partner Ram Bergman producing.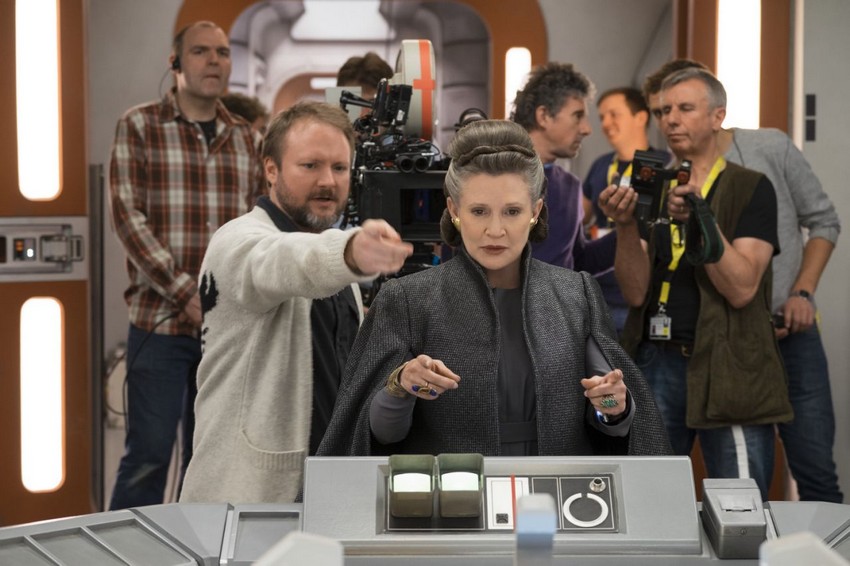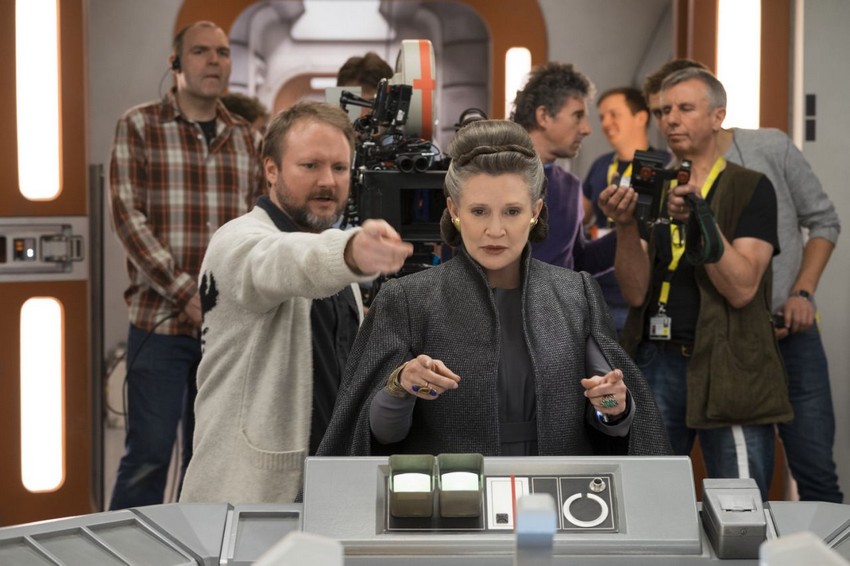 Unlike the tumultuous development on Star Wars: The Force Awakens, Rogue One: A Star Wars Story, and the upcoming Episode IX and Solo: A Story Wars Story, Johnson's work on The Last Jedi has been completely without incident. In fact, there have frequently been rumblings that Lucasfilm has been simply ecstatic with what he has turned in, and Lucasfilm President Kathleen Kennedy now officially echoed that sentiment when talking about Johnson shepherding in this new trilogy.
We all loved working with Rian on The Last Jedi. He's a creative force, and watching him craft The Last Jedi from start to finish was one of the great joys of my career. Rian will do amazing things with the blank canvas of this new trilogy.
Johnson – who has been on a meteoric rise with the likes of Brick, Looper and now The Last Jedi – revealed in a joint statement with Bergman that "Star Wars is the greatest modern mythology and we feel very lucky to have contributed to it. We can't wait to continue with this new series of films."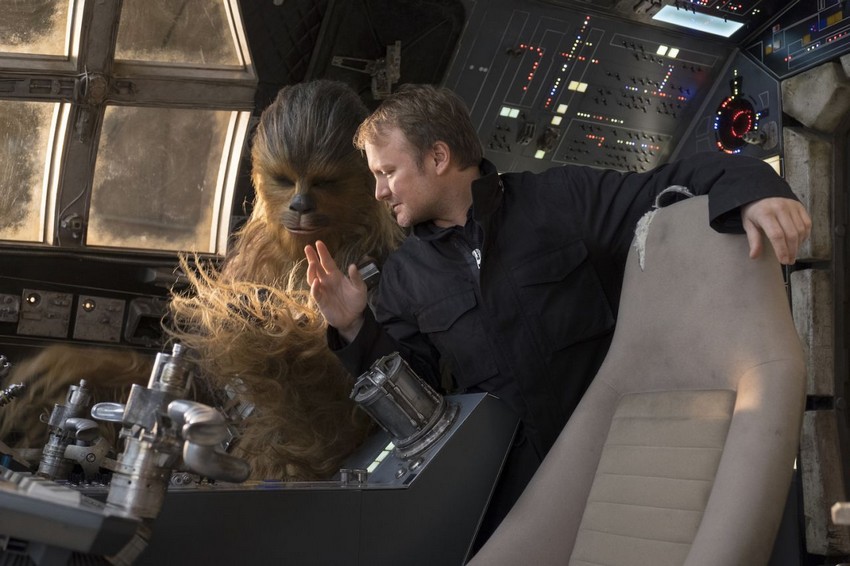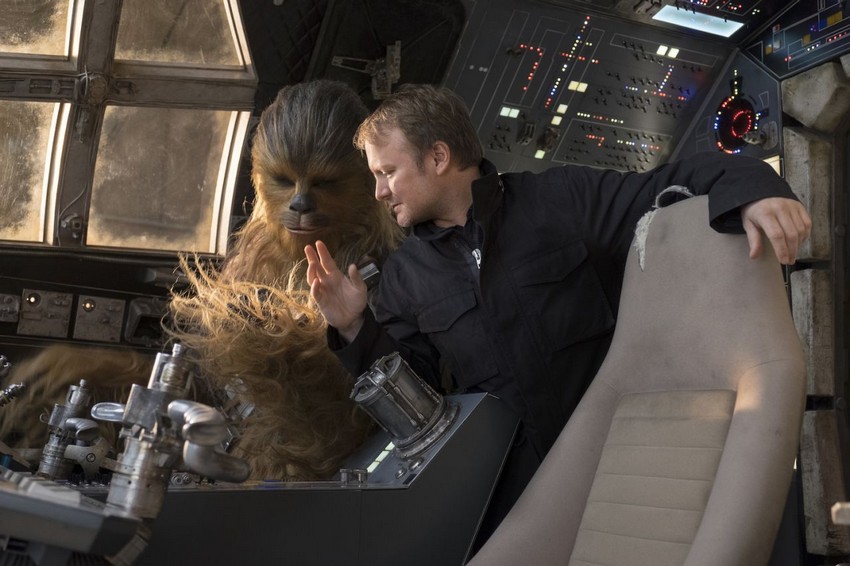 As to what this new trilogy is about, well your guess is as good as mine as this will be previously untapped story territory. The announcement mentions it being in a different geographical corner of the galaxy, but it could even be in a different time for all we know. Personally, this is what I'm rooting for as Star Wars' past and future eras are both extremely interesting. Also, I will forever continue to hold out hope of one day getting a Star Wars Legacy movie adaptation.
Rogue One proved that Star Wars can break away from its Skywalker/Jedi Knight roots and still be incredibly successful, so I'm really hoping that these new characters offer us something different and unique as well. As a self-confessed Star Wars obsessed fanboy, the possibilities here leave me giddy with excitement. 15 December better get here real fast so that I can burn off some of this buzz when Johnson's The Last Jedi is released.
UPDATE: Since the time of writing it's also been revealed that along with the new Trilogy, Lucasfilm is now finally officially developing a live-action TV series. The news was broken by Disney CEO Bob Iger during a quarterly earnings investor call. Unfortunately, no details about the TV series were given other than the fact that it will be airing on Disney's own planned subscription streaming service which is set to launch in 2019.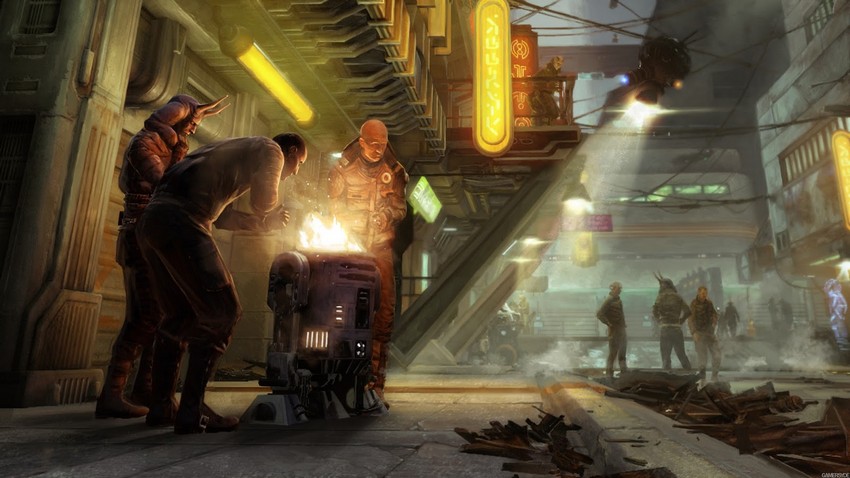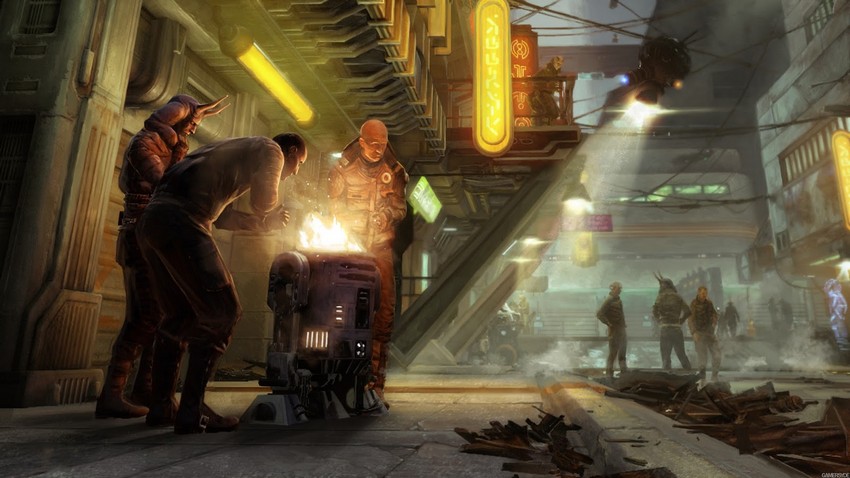 A live-action Star Wars TV series has been rumoured for years already. Star Wars creator George Lucas announced development of a TV series entitled Star Wars: Underworld back in 2005. That show would take place between the events of the Prequel and Original Trilogy and primarily be set on the planet Coruscant, but it would be focus on the underbelly of the Star Wars universe to be more of a crime drama – it was often likened to The Godfather, or referred to as "Deadwood in space". However, although Lucas had several writers and art designers working on it over the years, and eventually over 50 completed scripts were produced, Star Wars Underworld kept being pushed back and eventually just shelved due to concerns about the exorbitant budget that would be required for each episode.
With the types of budgets that are now becoming more and more commonplace for big-ticket genre programming like Game of Thrones, could Disney maybe be rethinking this whole thing? Yes, Lucas' ideas for the Star Wars universe have mostly been tossed out since he sold off Lucasfilm to Disney, but 50 completed scripts by some seriously talented writers like Ronald D. Moore (Star Trek, Battlestar Galactica) and Chris Chibnall (Broadchurch, Doctor Who) is nothing to just be ignored in their entirety.
Last Updated: November 10, 2017