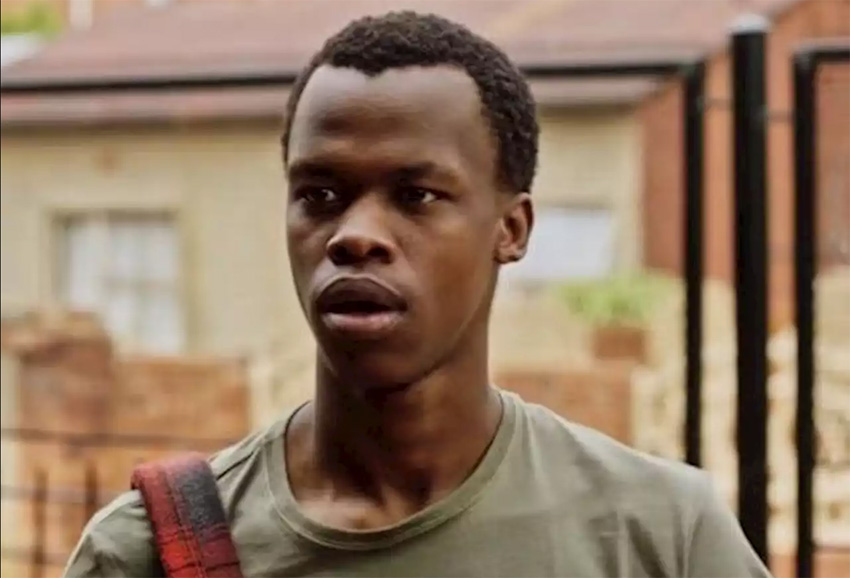 South Africa, for all its beauty, is also a country marred by the ugly viciousness of violent crime. The local film industry got a stark reminder of this fact this weekend past, as Sibusiso Khwinana, the breakout star of local box hit Matwete was tragically killed.
Police reports state that the 25-year old Khwinana and a friend had been coming from a screening of the film this past Friday night at around 11pm, when they were accosted by an unknown assailant. SAPS spokesperson Captain Mavelo Masondo issued a statement indicating that they were attacked over a cellphone.
It is alleged that the deceased and his friend were at corner Pretorius and Steve Biko Streets when the deceased was accosted by the suspect who demanded his cellphone. As they were wrestling for the cellphone the deceased was allegedly stabbed with a sharp object on the upper body. He was certified dead on the scene
Written and directed by comedian-turned-acclaimed-filmmaker Kagiso Lediga and produced by local-born internationally-acclaimed DJ Black Coffee, Matwetwe (aka Wizard) is the coming of age comedy-drama of two best friends/outcasts from the township of Atteridgeville. Over the course of a fateful New Year's Eve, Lefa (Khwinana) and Papi (Tebatso Mashishi) try to turn their fortunes around with a big drug hustle, and get tangled up with a violent crime boss, all while trying to get the girl of their dreams.
Matwetwe was warmly received by critics and became an instant box office hit earning just under R1 million in its first three days, despite a very limited opening in late January. Outperforming big international blockbusters in terms of per-theatre average earnings, Matwetwe would earn a wide release and has been racking up the numbers ever since. Based on his performance, Khwinana showed himself to be a talent to watch out for and seemed poised to become a breakout in his own right. Tragically that was not the case.
Lediga was seemingly at a loss for words as news of the young actor's death broke over the weekend, simply tweeting out "I don't know anymore". Black Coffee also tweeted out about Khwinana's passing and the crime affecting South Africa.
Tributes from other local celebs and politicians have come pouring in for Khwinana over the course of the weekend.
No arrests have been made in relation to Khwinana's death as of yet, but police have opened a case of murder against the assailant. They are appealing to anyone who might have information that can help in the investigation or in apprehending the suspect to please call their nearest police station or call Crime Stop on 0860010111.
Last Updated: March 4, 2019