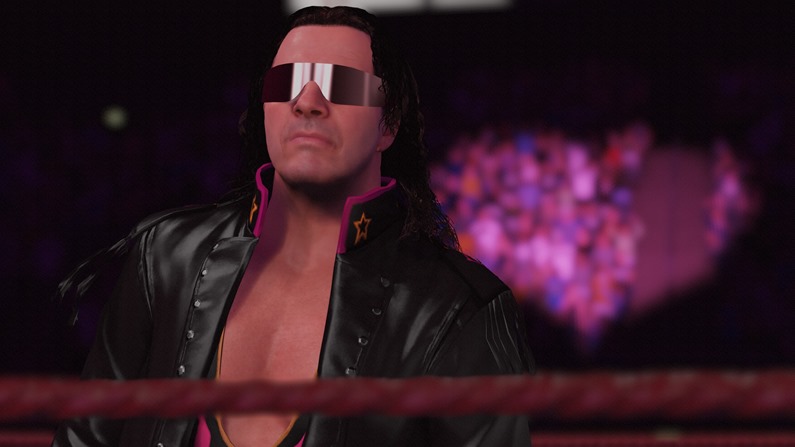 There's a reason why my morning routine consists of locking Alessandro into a Sharpshooter submission hold and demanding that he acknowledge that I'm there was, the best there is and the best that ever will be. When it comes to WWE Legends, I'm of the opinion that Bret "The Hitman" Hart is one of the very greatest in-ring performers to ever set foot in a ring.
In wrasslin' , you can be phenomenal in a promo but it doesn't count for much if you can't back up those words with some solid sports entertainment. Hart was the full package however. A magnificent heel with in-ring skills that resulted in legendary matches against the likes of Shawn Michaels and Stone Cold Steve Austin. Skills that Hart thinks weren't properly rated in last year's WWE 2K16.
Speaking on his podcast, Hart went into a rant over how WWE COO Triple H got rated higher than the Hitman in WWE 2K16: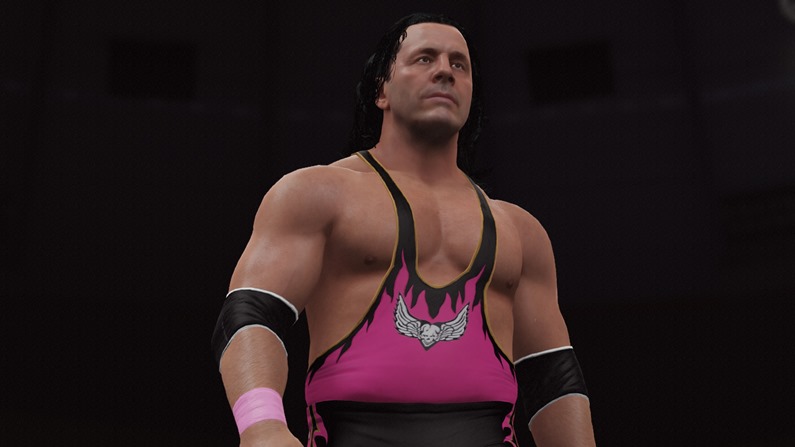 I have some discrepancies with the game a little bit. I went to a thing last Fall when the latest 2K game was coming out. They were telling me how I'm an 85 or something like that and Triple H is a 98. I remember I was like, "Why would he be a 98?" And they go, "Well because he's the boss and we have to suck up to the boss." I dunno, he was laughing about it. It kind of pissed me off. I thought, I don't care how many titles Triple H wins.

He could never lace my f*cking boots up. Period.
Harsh. Bret Hart's actual rating in WWE 2K16 was an entire 90/100, while Triple H clocked in at an entire point above him with 91/100 while John Cena topped the records with an unseen 95/100. But Hart isn't happy with how these ratings work, as reckons that they paint an inaccurate performance of the actual skill needed to be a WWE performer. "There are certain guys where you put these video games out and I don't care. I think you have to do justice to the wrestlers as they were in their careers," Hart said via CraveOnline and r/SquaredCircle.
It should be based on reality. Not things like who you know in the office. Vince could make him 35-time World Champion and it doesn't mean he's 35 times better than everyone else that ever wrestled. He's just not. As far as the games go I think they should be honest.
I'm in two minds over that rant. Fact of the matter is is that Triple H is the boss, the boss of a product with predetermined results and still very much a big presence in the WWE ring. On the other hand Darryn, it's always weird to see certain WWE stars who hit the ring with all the skill of a punishment sponge, get a higher rating year after year. Although I'm also sort of pissed off that Bad News Bonthuys is ranked at minus 91 right now.
Last Updated: July 8, 2016