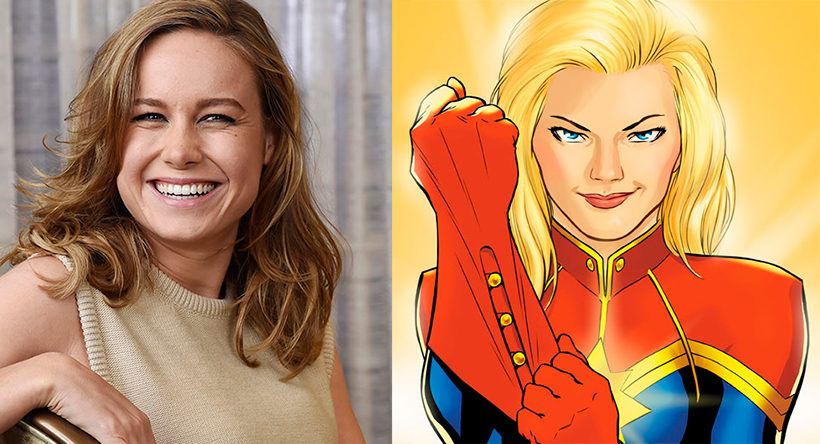 With their star making potential and box office dominance, landing a starring role in a Marvel movie is always a big deal. Two of those roles though were a bigger deal than most. After taking tons of flak for a lack of persons of colour and women leading their franchises, Marvel subsequently added Black Panther and Captain Marvel to their Phase 3 lineup. We've already met the former as Chadwick Boseman debuted as the African king turned superhero in Captain America: Civil War and exceeded just about everybody's expectations. Can Marvel pull off that same casting feat for Captain Marvel?
I'm sure Brie Larson thinks so. It's being reported by Variety that the 27-year old actress, fresh from winning an Oscar, a Golden Globe and a BAFTA for her performance in Room, is currently in early talks with the comic book movie studio to play Captain Marvel. This has not been officially confirmed by Marvel themselves yet, so this could change, but most publications' sources appear to agree that she is definitely in the mix and is the favourite pick right now.
In the comics, Captain Marvel is US Air Force Major Carol Danvers, who gains a variety of powers, including enhanced strength and durability, flight, and energy absorption/manipulation, after being exposed to alien DNA thanks to a Kree device. Yes, the same blue skinned Kree who created the Inhumans over on Agents of S.H.I.E.L.D., and who also gave us the villainous Ronan in Guardians of the Galaxy. They sure do get around.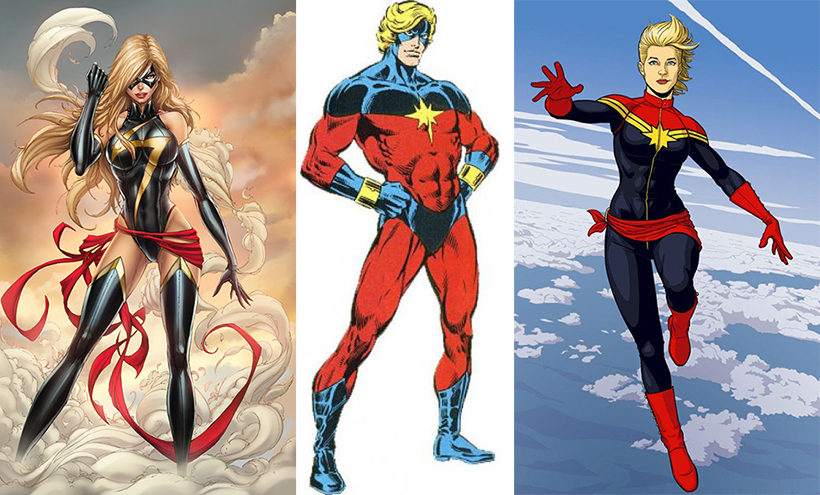 It was actually a Kree spy turned Earth hero named Mar-vell who originally donned the title of Captain Marvel, while Carol Danvers called herself Ms. Marvel and flew around in nothing more than a skimpy bikini and a sash. Mar-vell, one of the most beloved heroes in Marvel's history, eventually died of cancer in an iconic story in the 1980s, and when Ms. Marvel was finally given a long overdue makeover and repositioned as the prominent female hero in the Marvel comic book universe a few years back (after going through a long list of alternate identities and costumes that just never seemed to stick), she took on his revered codename and also got herself a new costume that honours his. The new and improved Captain Marvel has since been front and centre in the comics, going on to become one of the publication's most popular draws ever since the recent boom in reader diversity and is actually about to co-headline the upcoming massive "Civil War II" event with Iron Man.
Ever since Marvel's Kevin Feige first revealed their plans for a Captain Marvel movie, I've been banging the drum for Vikings star Katheryn Winnick to get the part as physically she was just about the perfect pick. Marvel clearly have other criteria other than "she can definitely moer you" though. As for Larson, there's no denying that she is a powerful dramatic actress, is effortlessly likable and also has incredible comic timing – all attributes that certainly tick the right MCU boxes. I've never ever thought of her as action hero material though, but I thought the same about Guardians of the Galaxy's Chris Pratt and Ant-Man's Paul Rudd and those turned out great (it's almost as if these Marvel guys actually know what they're doing, right?).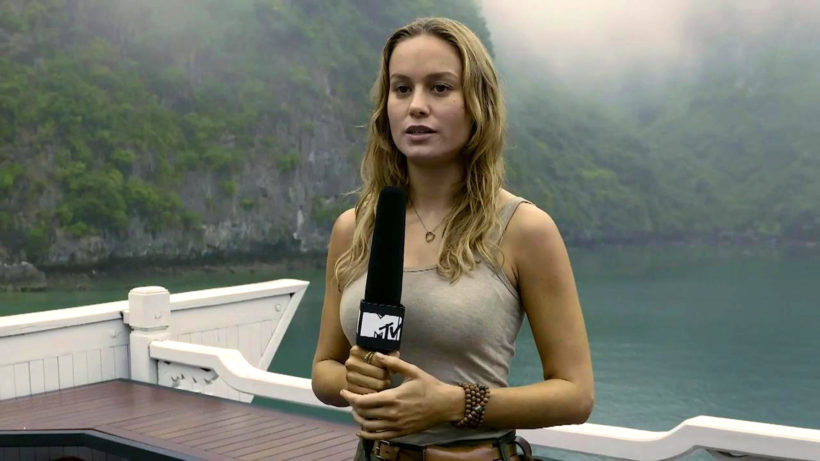 Larson is upping her action movie quota though, as she's about to star in Kong: Skull Island alongside none other than Tom Hiddleston – who is of course best known as Marvel's Loki – as well starring in Ben Wheatley's Free Fire with Armie Hammer. She's of course also dabbled in the world of comic book movies before, with a co-starring role in Scott Pilgrim vs the World. 
Original Guardians of the Galaxy scribe Nicole Perlman has already penned a script for Captain Marvel, but at the moment Marvel have yet to tap a director, though it's been strongly hinted at in the past that it will definitely be woman who gets the gig. It's previously been rumoured that Angelina Jolie might be helming, but in THR's report on Larson being in talks they mention that current contenders include The Babadook's Jennifer Kent and Niki Caro of Whale Rider and McFarland, USA fame. With Captain Marvel only scheduled for release on 8 March 2019, there's definitely still plenty of time to get everybody in place, but it is believed that the casting of Captain Marvel needs to happen early so that the character can be introduced in another film first before getting her own solo movie, in the same way as was done with Black Panther.
So what do you guys think of Larson as Captain Marvel? Do you perhaps have another, more suitable actress in mind?
Last Updated: June 2, 2016