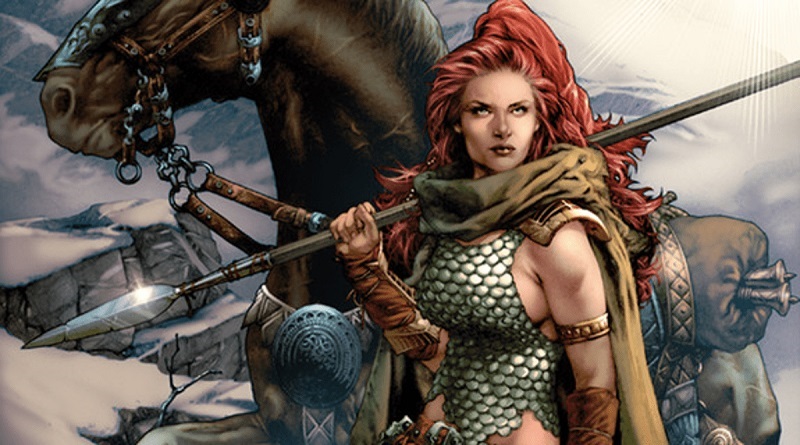 Following the recent success of Wonder Woman, Hollywood appears to have been reminded that female heroes do indeed exist and that the world wants to see them. Marvel is following in those footsteps soon with Captain Marvel coming out in February of next year as is Sony with separate films for Silver Sable and Black Cat. There are a lot more female comic book characters out there though that deserve to take more of a shining light and one of these next ones is set to be Red Sonja, who first appeared alongside Conan the Barbarian in the early 70's comics and then followed in his footsteps to get a spinoff long-running comic series and live-action sword and sandal fantasy movie.
Now, more than three decades later, Red Sonja is getting another go at cinematic glory, as The Hollywood Reporter is reporting that X-Men director Bryan Singer is in talks to direct a new movie. Much like her Barbarian counterpart, Red Sonja is known for her proficiency with her sword and any movie about her would hopefully feature some epic sword battles, something which Singer has experience with, in 2013's Jack the Giant Slayer.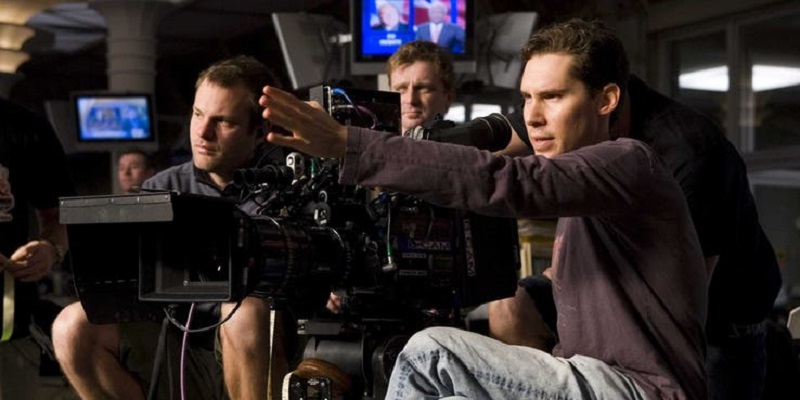 The news is perhaps a little surprising given some of the controversy around the director and a number of sexual harassment accusations and so it's interesting that studios are still willing to work with the director. I guess considering he sits behind the camera, he has less effect on movie audiences than the likes of the now maligned Kevin Spacey whose career looks effectively to be over. Still, I guess none of these accusations has yet been proven and so we can't judge the man quite yet. If Singer does get the job though, hopefully it won't detract from the opportunity of another female comic book character getting their own movie. And, more importantly, a good one.
The original 1985 film saw Brigitte Nielsen as a young woman who, after being raped and left for dead by evil soldiers, cries out for revenge to the red goddess Scáthach. The goddess hears her pleas and grants her "heightened strength, stamina, agility and fighting skills on the condition that she never lie with a man unless he defeats her in fair combat." The movie was a critical disaster though, earning Nielsen a Razzie Award. Arnold Schwarzenegger, who reprised his role as Conan, described it as "The worst film I have ever made," also joking that "When my kids get out of line, they're sent to their room and forced to watch Red Sonja ten times. I never have too much trouble with them."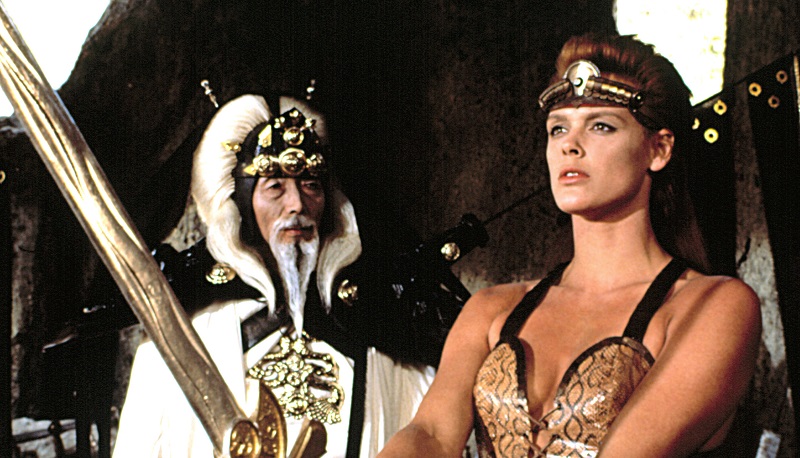 Since that first movie though, the Red Sonja comics have been of a far higher quality (according to Kervyn who has read a bunch of them). The character was "slightly" rebooted in 2013 by fan-favourite comic writer Gail Simone, where her origin story was just updated a bit. Hopefully, this is the incarnation that Singer takes his inspiration from and not the much-maligned Nielsen movie.
There is no release date yet for the project, with a script still in the works by Ashley Miller (X-Men: First Class, Big Trouble in Little China), so I guess the bigger question we should be asking is who should be cast in the role of Red Sonja herself?
Last Updated: September 18, 2018