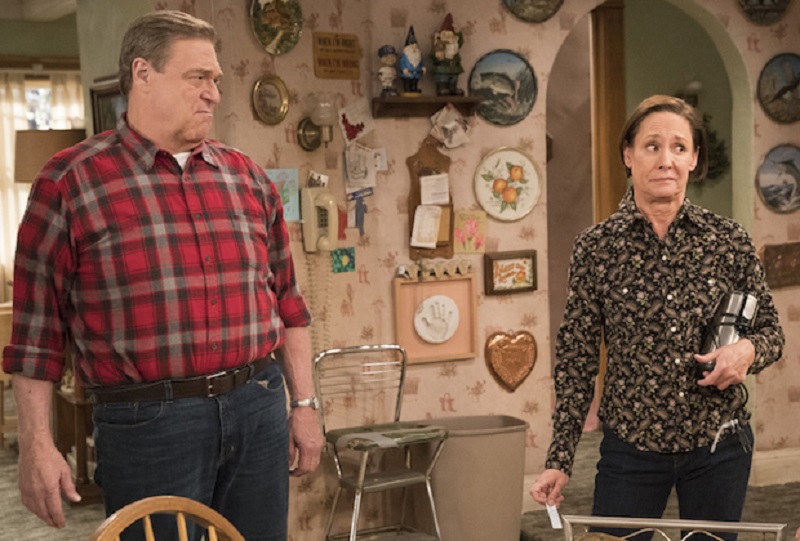 With Roseanne kicked out of her own show following a series of controversial tweets, ABC made the decision to till continue with the popular sitcom without her and rather rebrand it as simply The Conners. Can a show that revolved on the views and thoughts of the popular comedian thrive without her though? Well, based on the first teaser we now have for the new show, I think it's safe to say that they will be just fine because the few glimpses shown here seem to indicate that the family will play out with the same type of humour that you would expect:
The trailer doesn't quite answer the question that most people are probably asking, which is what happens to Roseanne? The studio has already revealed that her character dies, but the details as to how exactly are likely to remain a secret until the first episode of the new show. As for how the family will cope through it all – it seems like they will be just fine.
However, all that beinn said, I still have no intention of watching this show. I was a huge fan of the show when it first came out in the 80's and 90's, but didn't really see the need for the reboot and I still feel the same way about this new series too. While the cast of John Goodman, Sara Gilbert, Laurie Metcalf, Michael Fishman, and Alicia Goranson is likely still as capable as ever, times have moved on and so have I.
I doesn't matter though as the Roseanne revival was easily the biggest success on ABC's schedule last year and so them wanting to keep up that same brand of humour in any way possible makes absolute sense to me. The Conners premieres on October 16th in the US. It will be interesting to see if it remains as popular as ever or if people are now going to be turned off by the fact that its main star is no longer there.
Last Updated: October 3, 2018