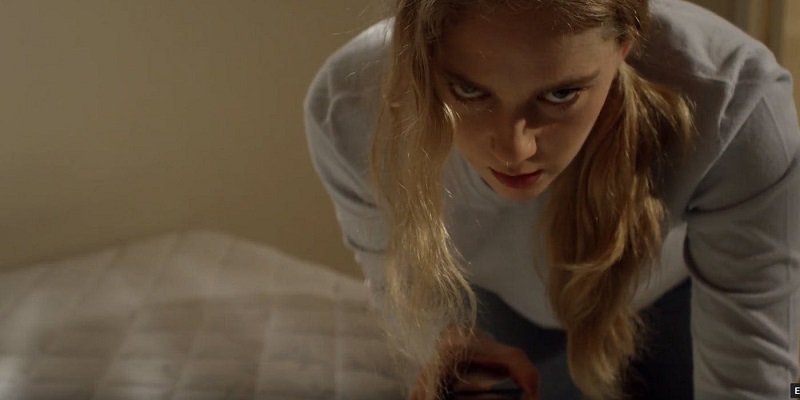 Here at Critical Hit we love movies. Except for Geoff, we're not so sure what his problem is yet. However, if there is one thing we love more than movies, it's free movies, which is exactly what we have for you today.  Director Evan Cooper's short film The Armoire, has been making a massive ripple on the festival circuit and has led to the director been signed for his first feature film titled The Will O Wisp.
The good news is that they are releasing The Armoire, a slow-burning horror film about an actress and a creepy closet for the rest of the world to see exactly what Cooper is capable of. And show off his talent it most certainly does as this film is supremely shot and does a superb job at building up its tension, making especially effective use of sound and lighting in this film. Mind you, many people would probably remind us that just the thought of entering a closet and deciding what to wear could be traumatic enough hand that the director is simply getting off easy here. Don't fret though, this film has nothing to do with potential fashion disasters.  The story might not have much going for it, but the payoff is worth it if you're willing to watch it all the way through.
If you're brave enough and not at work where they can hear you screaming like a girl, you can view the full film below:
Perhaps the best part of a story likes Coopers is that if you have enough talent and know-how to pull it off, Hollywood can indeed take notice and sign you up for bigger things. While it's still early days in Cooper's career, hopefully this short-film is a sign of things to come, as the horror industry definitely needs a dose of talent as it churns out far too many films that feel formulaic and fail to scare.
Last Updated: March 22, 2018