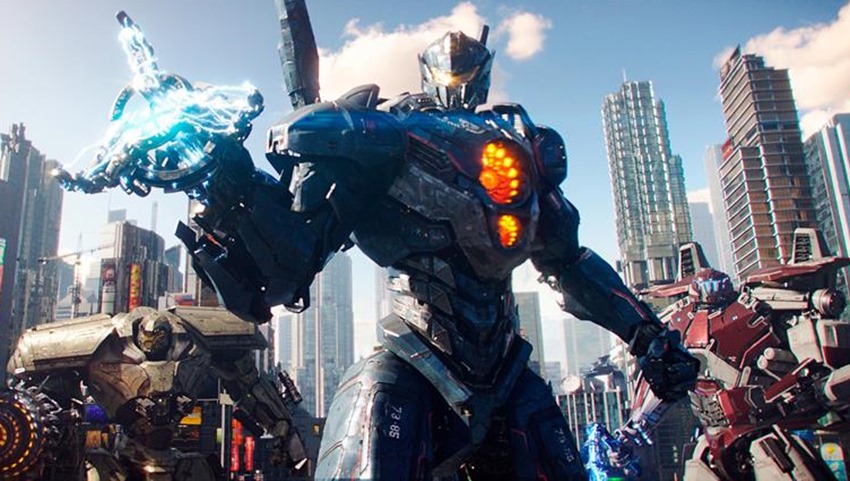 Pacific Rim Uprising opens today and if you've read my review, you would know that I thought it was a really fun movie (how could it not be when it has a scene where a giant robot uppercuts another giant robot up the side of a building like some kind of carnival High Striker strength test?). I did think this sequel wasn't quite as good as Guillermo Del Toro's original film though, with one of the big reasons being its lack of stylized visual flair and innovative design. That criticism definitely doesn't apply when it comes to the film's marketing though. Specifically, it's gorgeous posters.
If you've ever seen our regular "Movie poster of the day" feature on Twitter and Facebook, then you know how much a love me some good promo art. Most of the times though, these are alternative movie posters created by fans as most Hollywood studios follow bland and reheated design ideas we've seen used over and over. However, Pacific Rim Uprising has actually seen some bloody fantastic official artwork being commissioned to sell this clash of the titans, and I've gathered up a bunch of them below for you to gawk at just as I've been doing for the last week or so.
I've included the artist or design company behind these posters wherever I can. If anybody knows of the responsible people for the ones I don't have though, please let me know as I would like to give proper credit where it's due.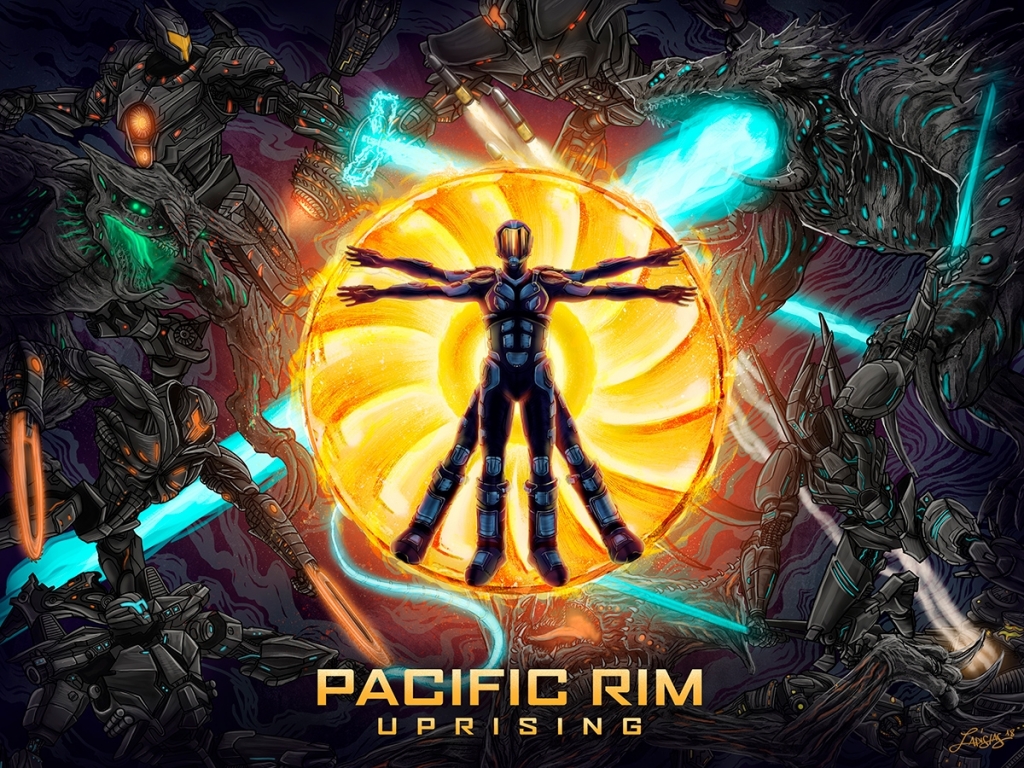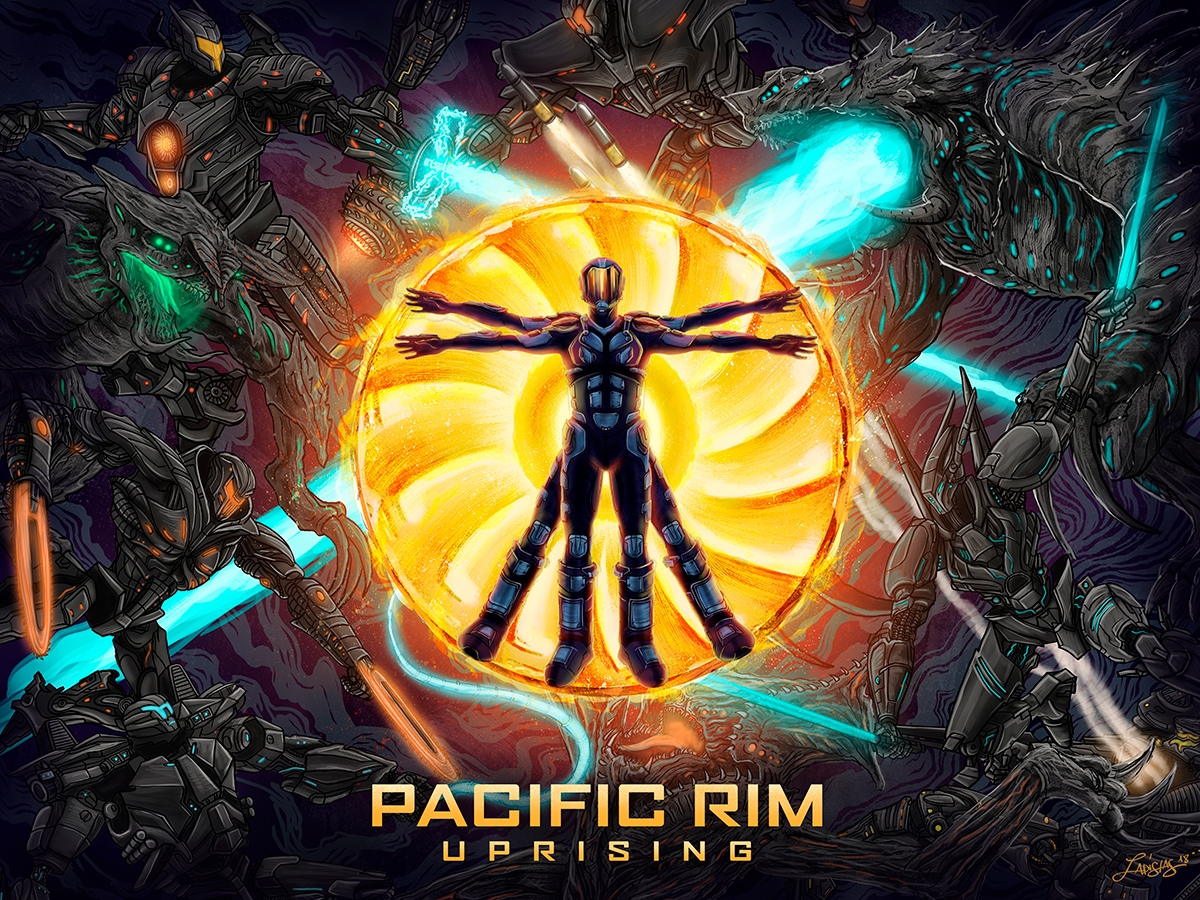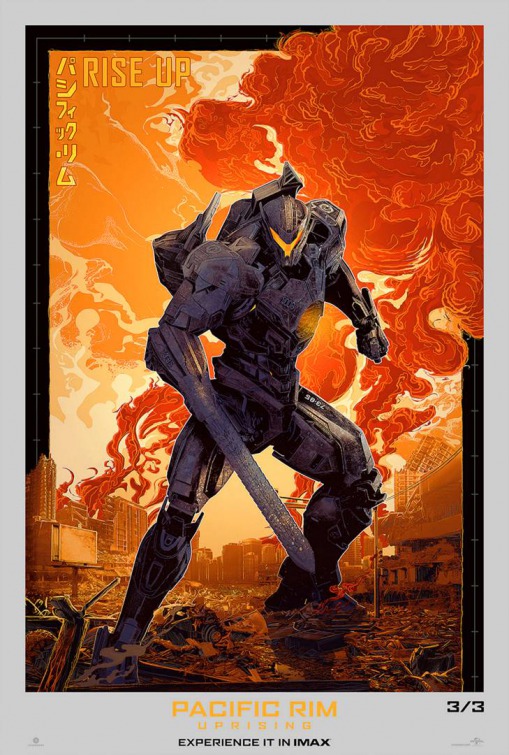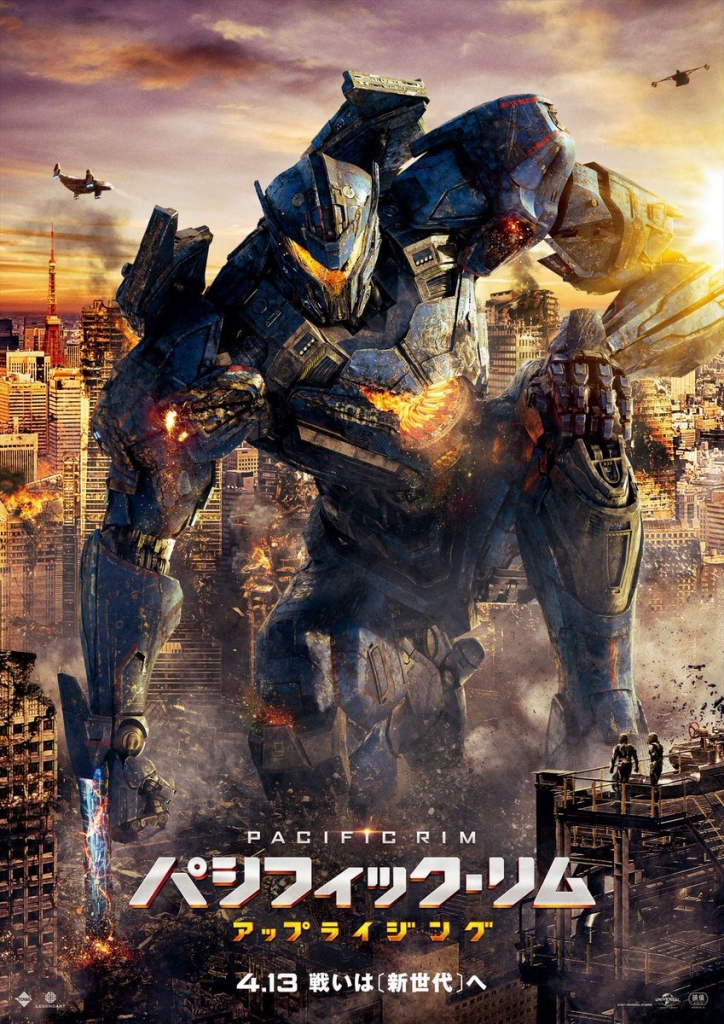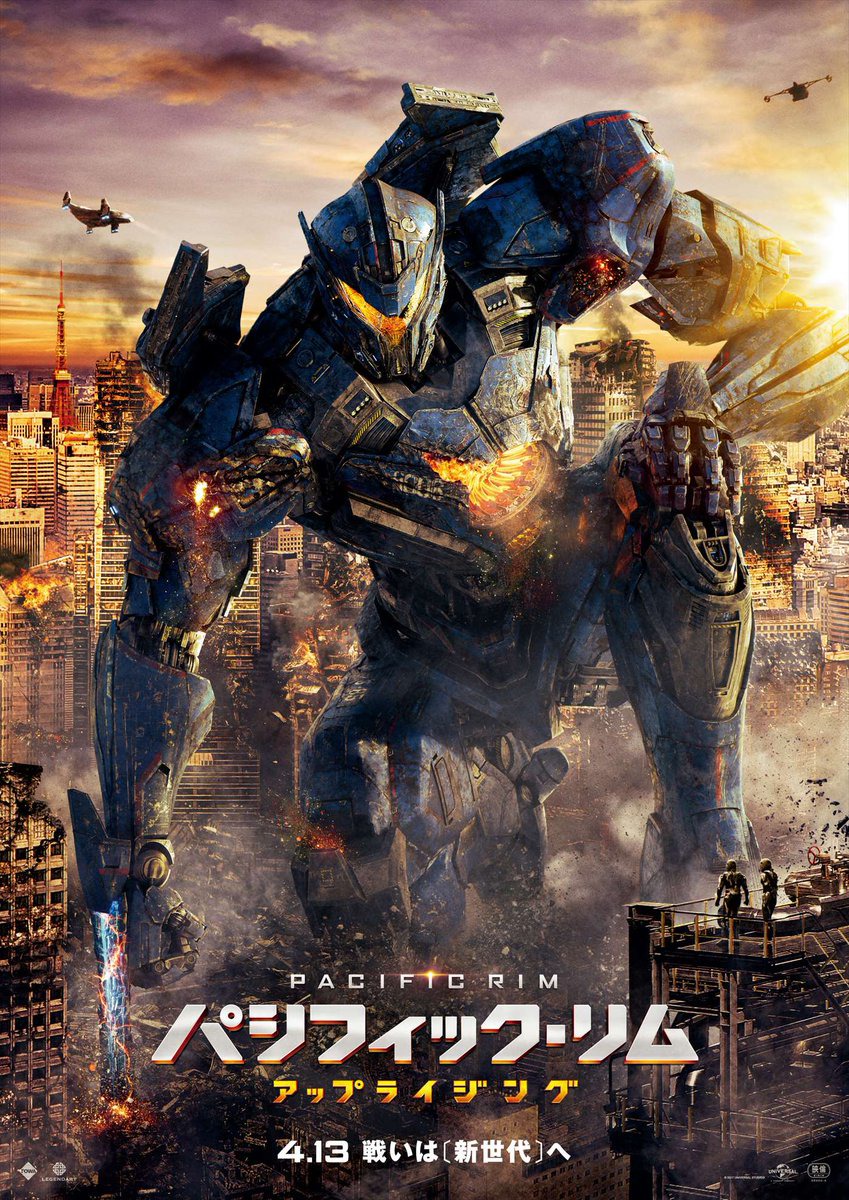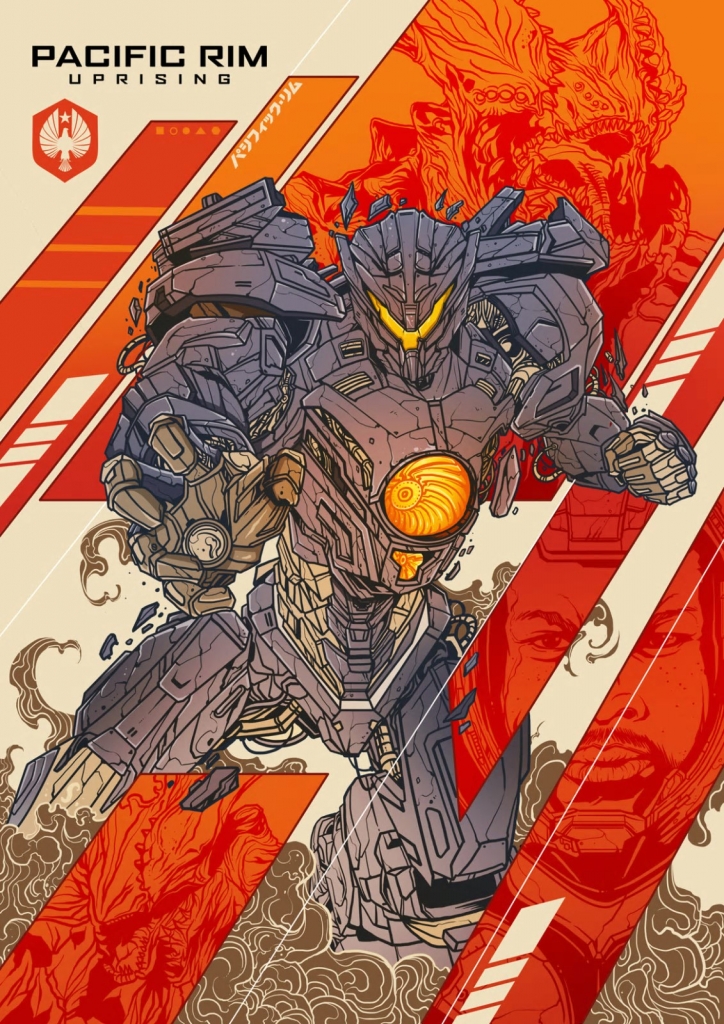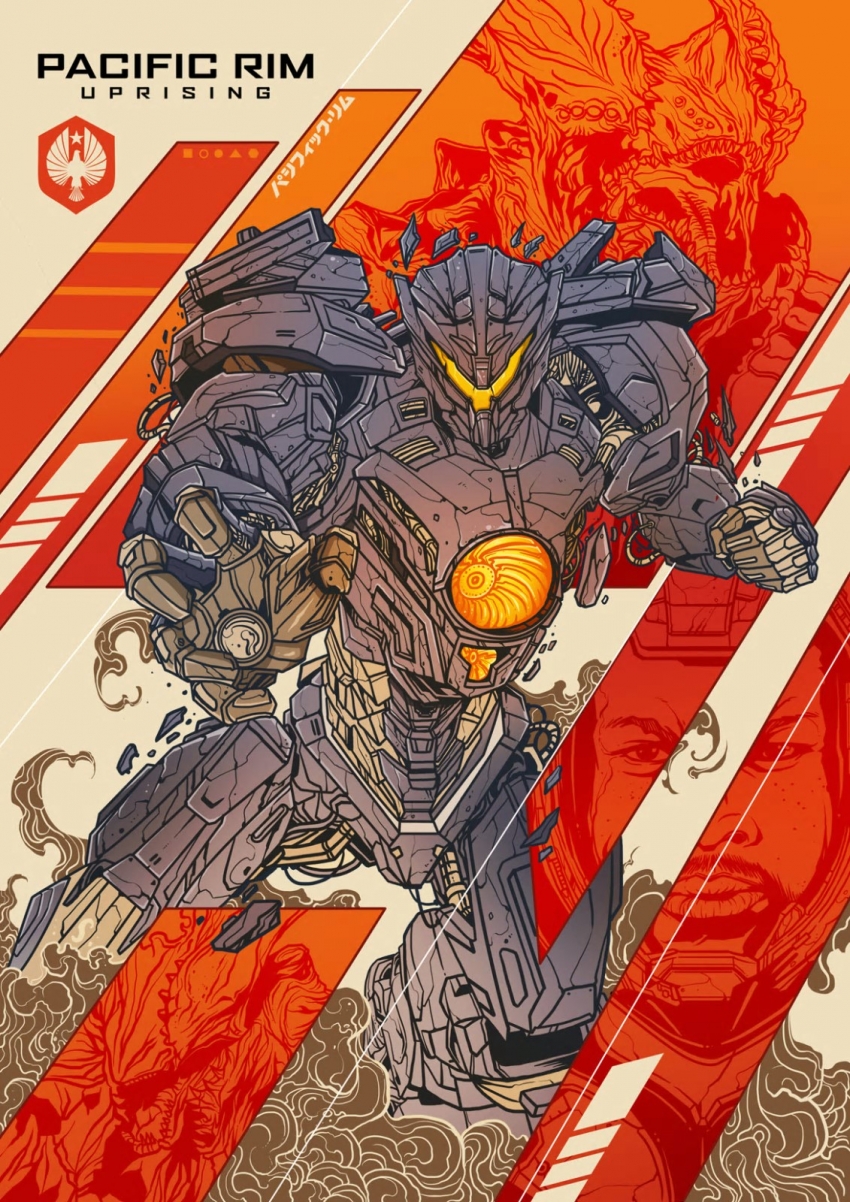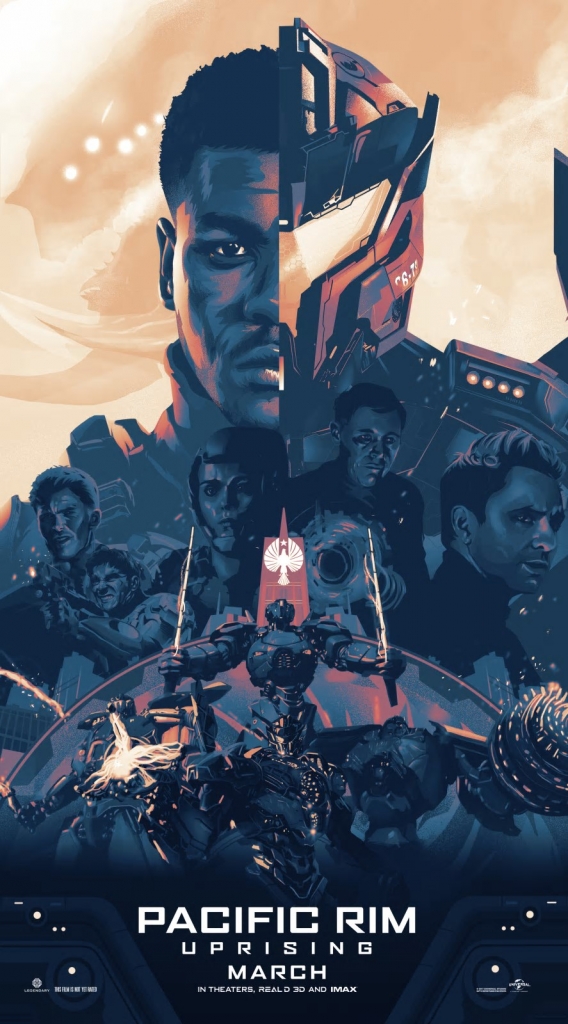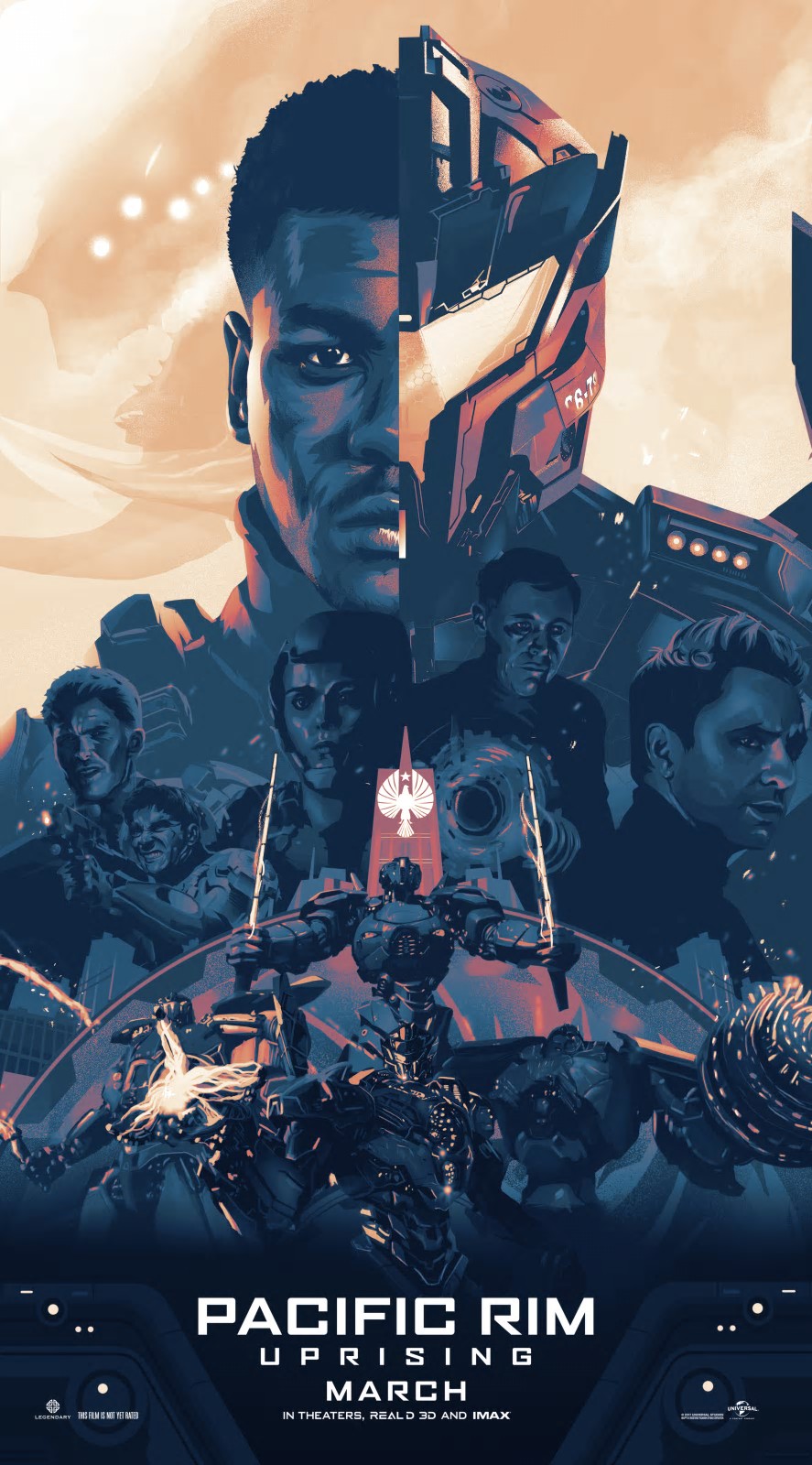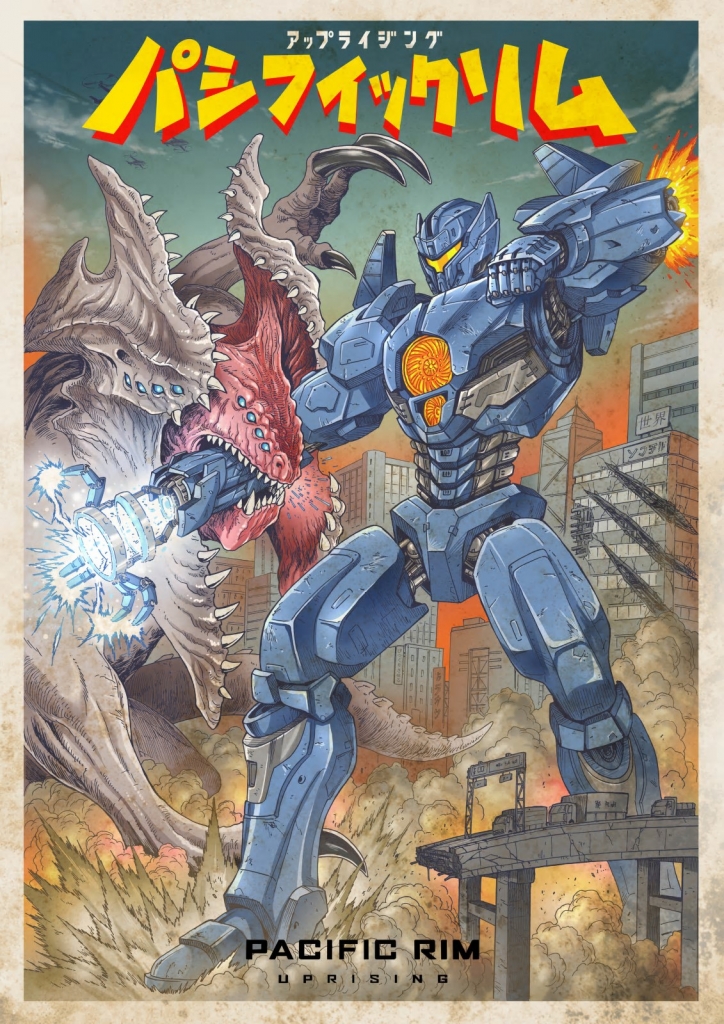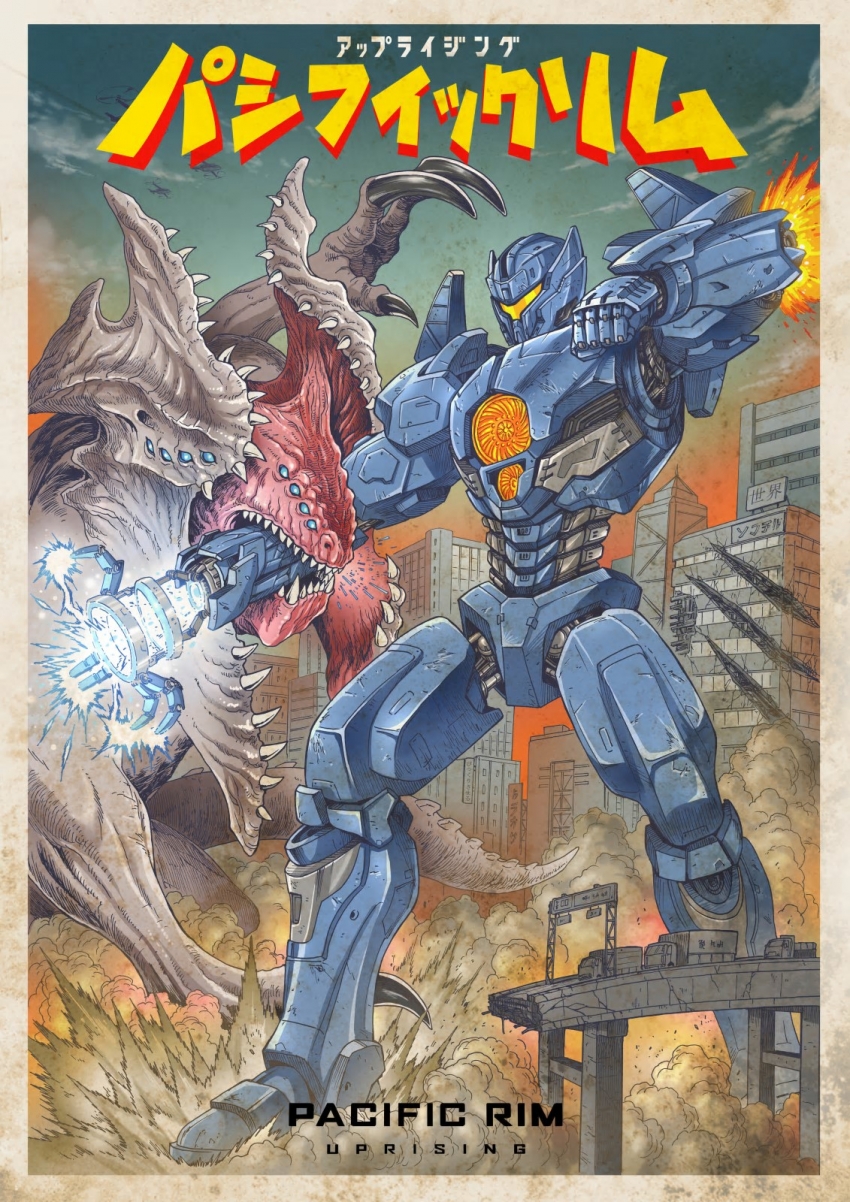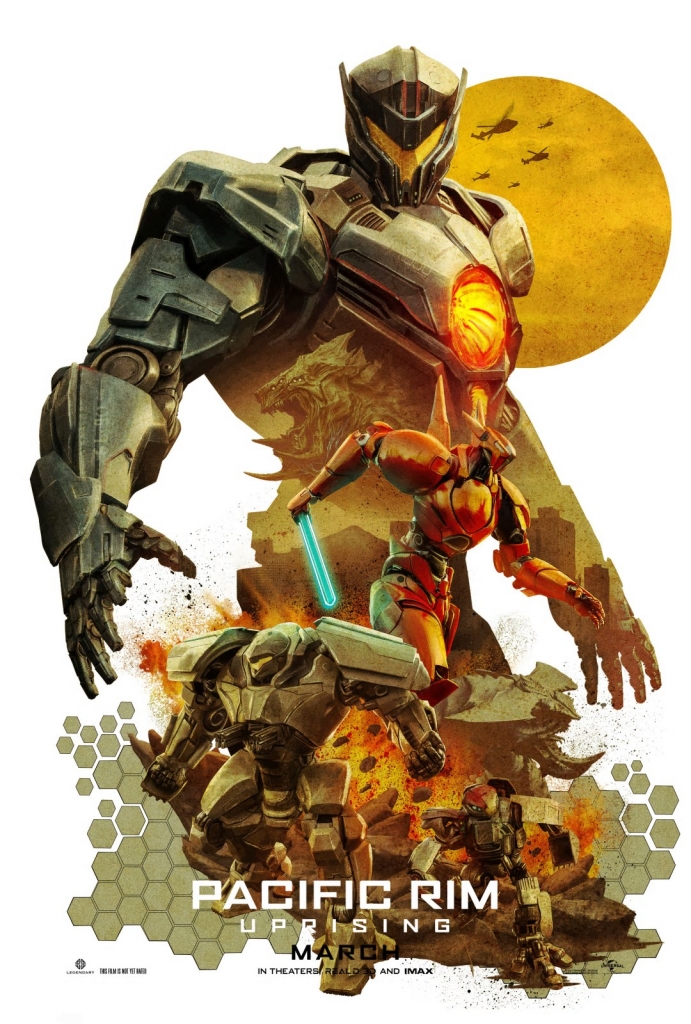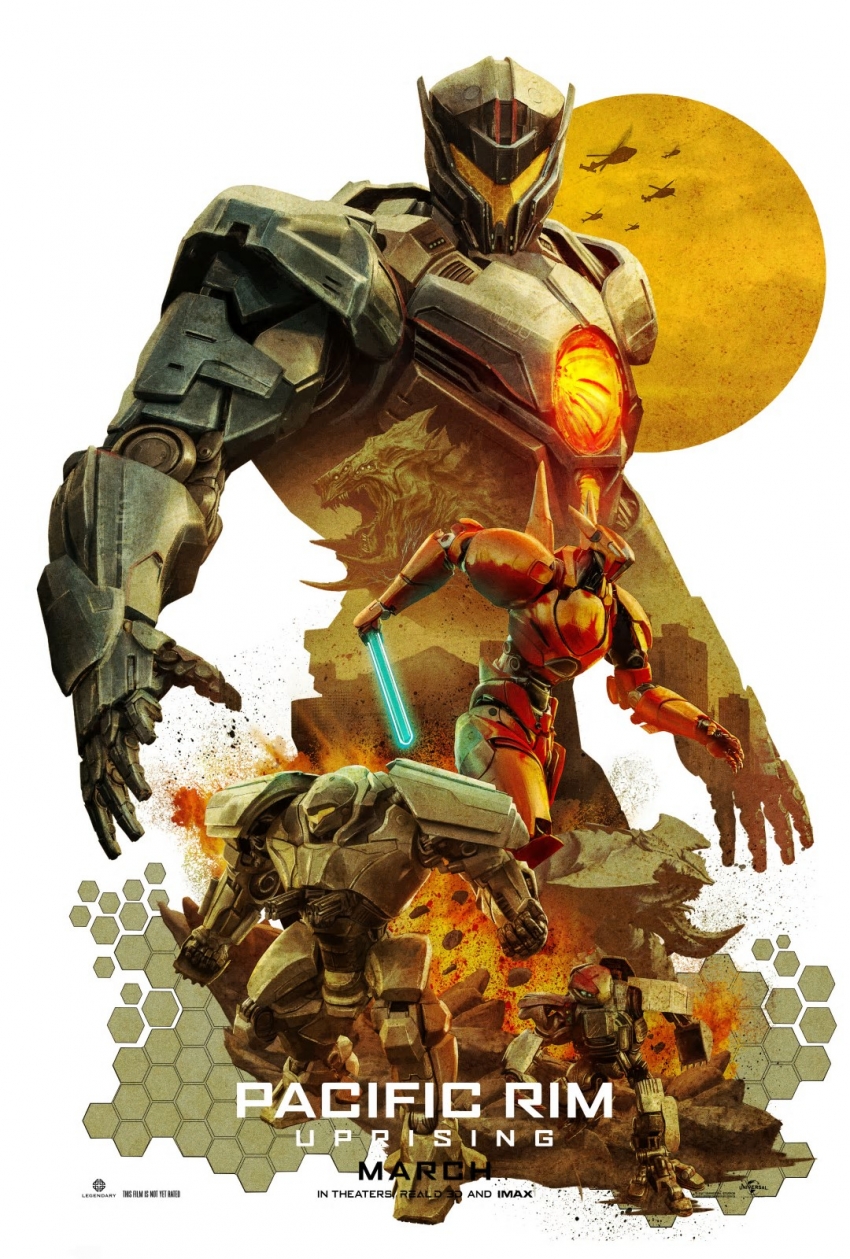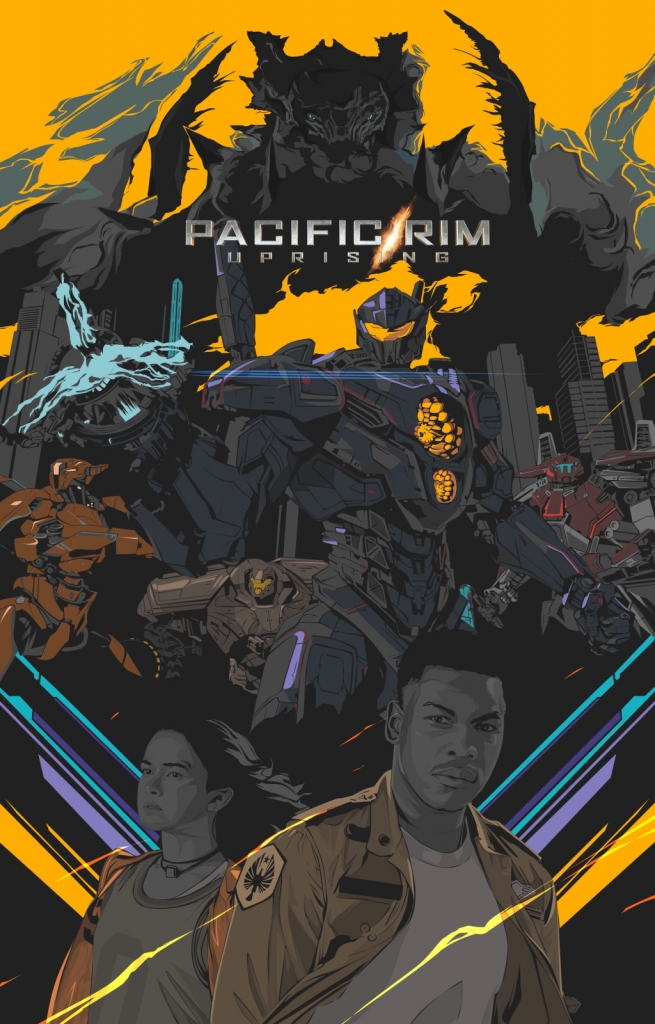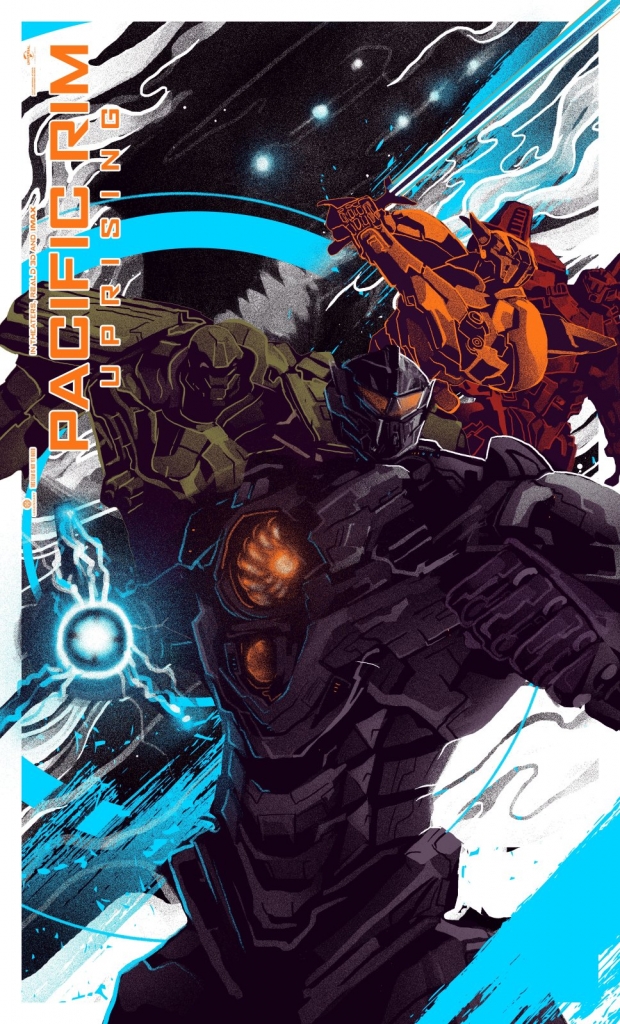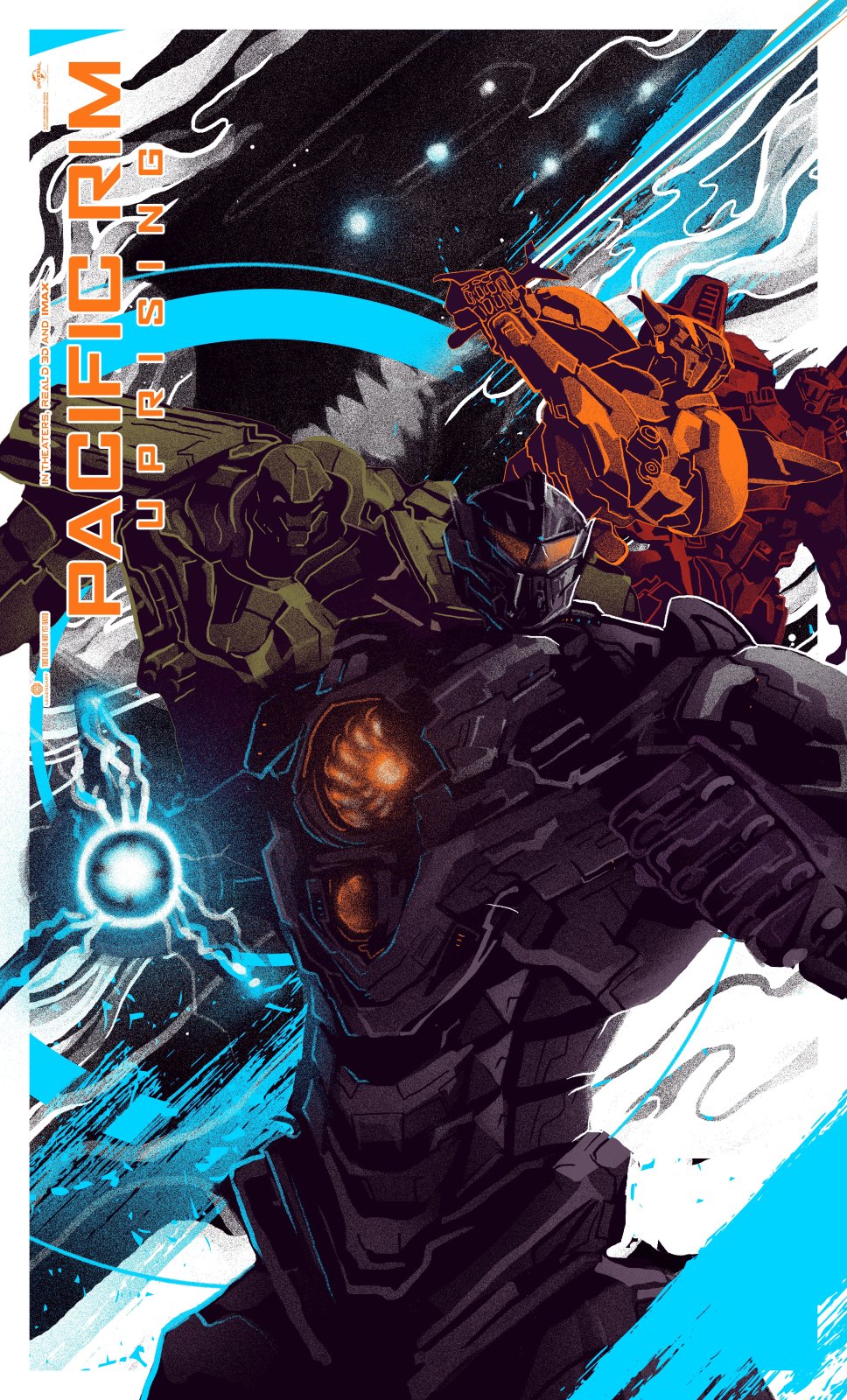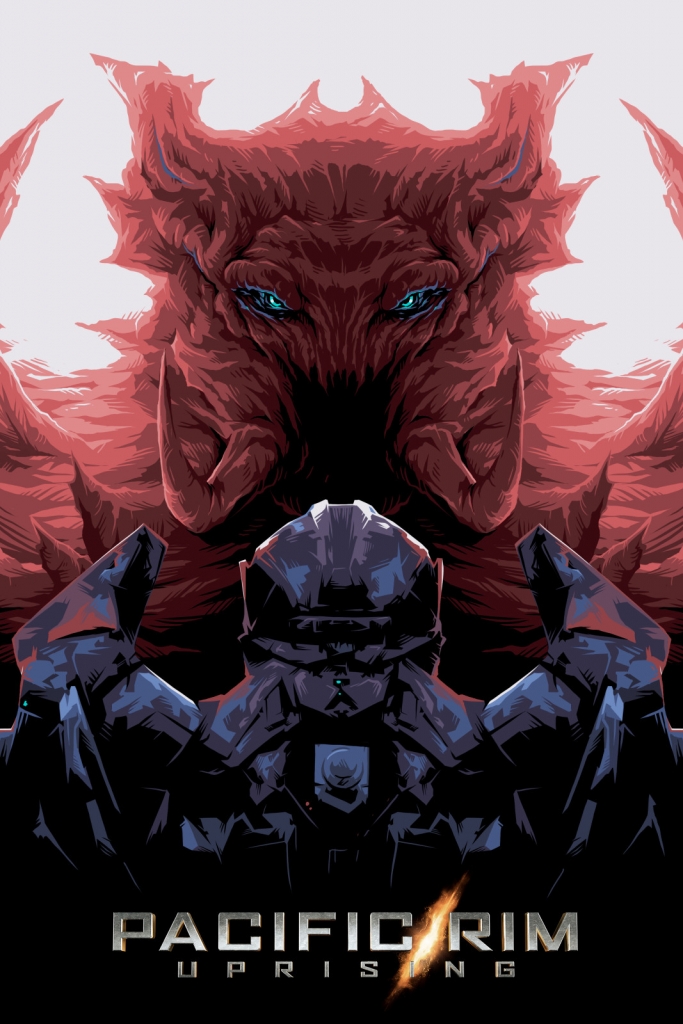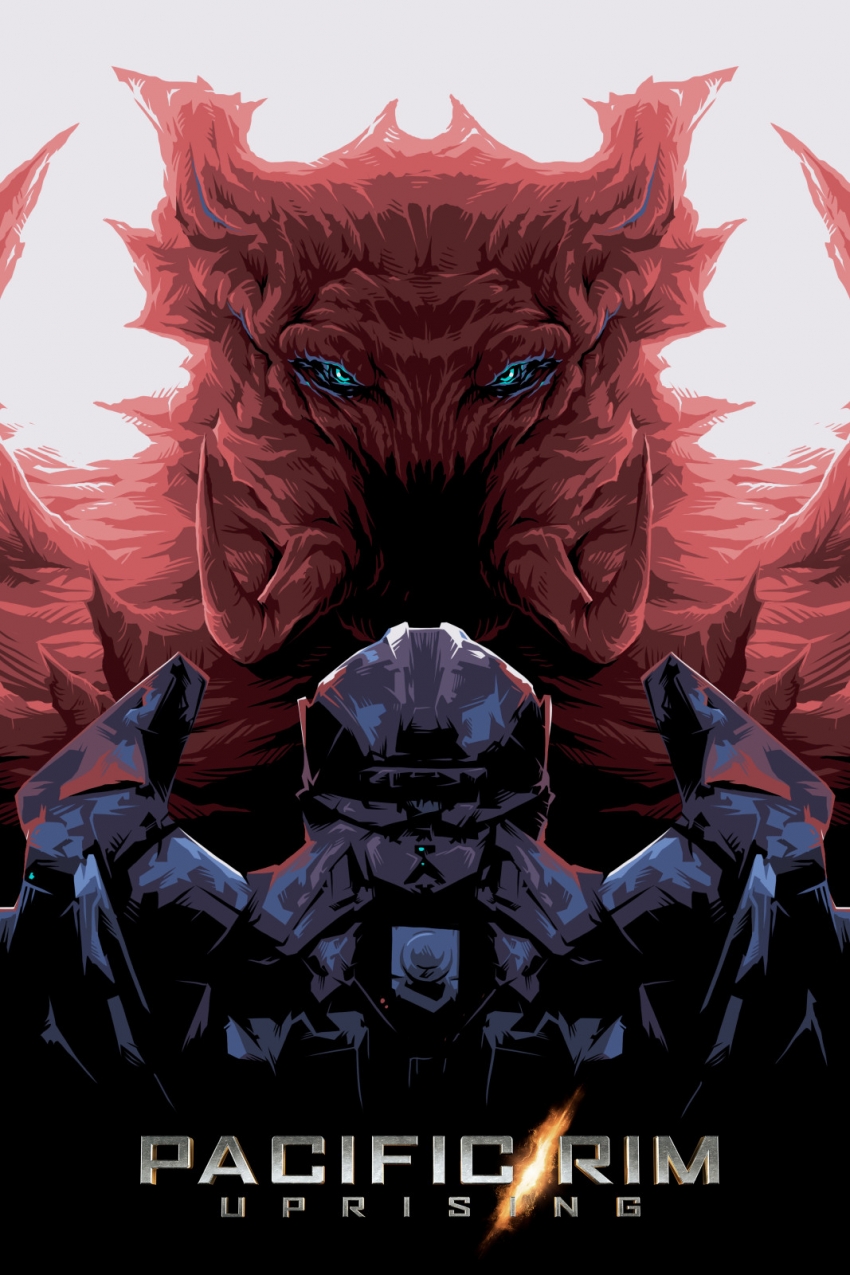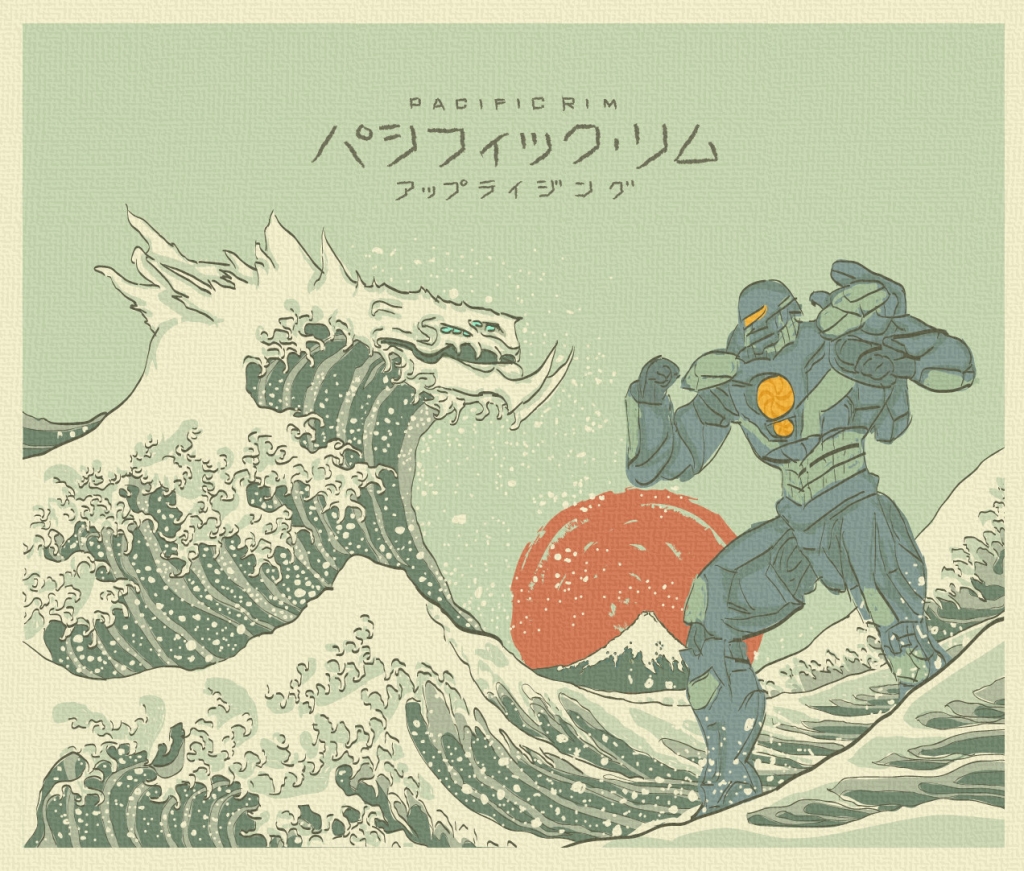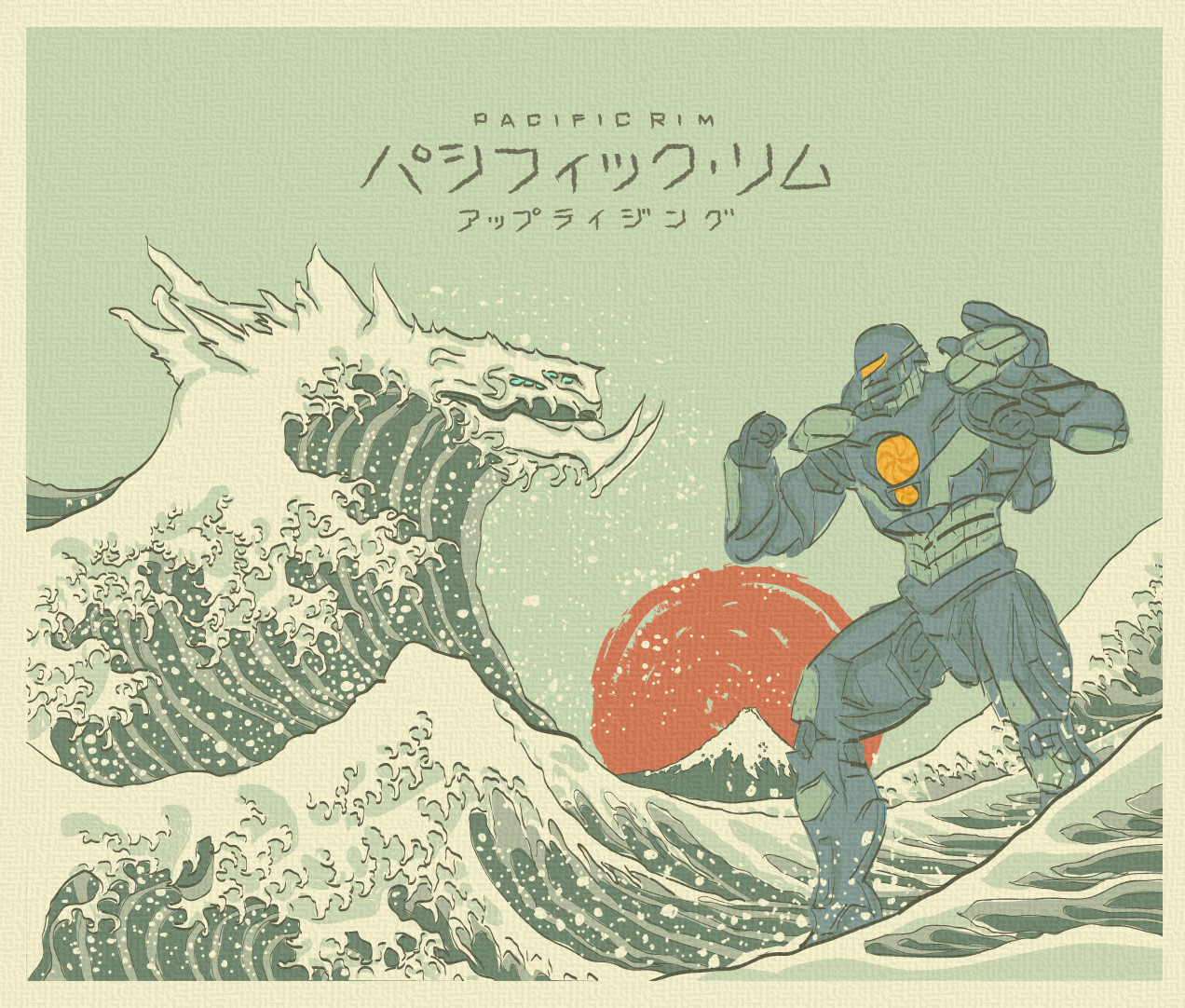 Aecel Acuña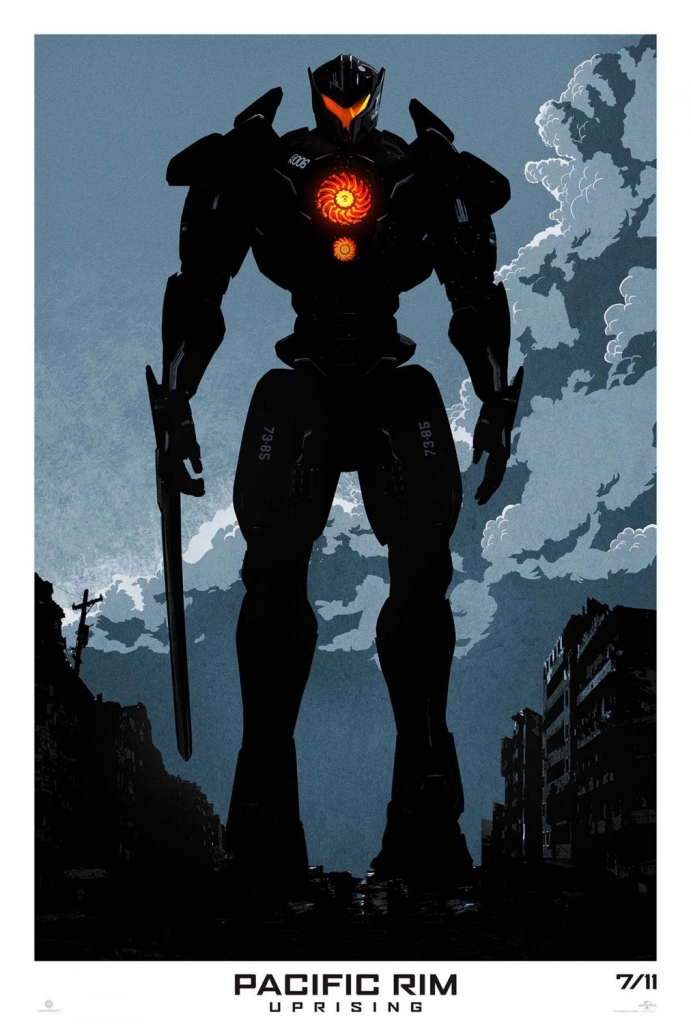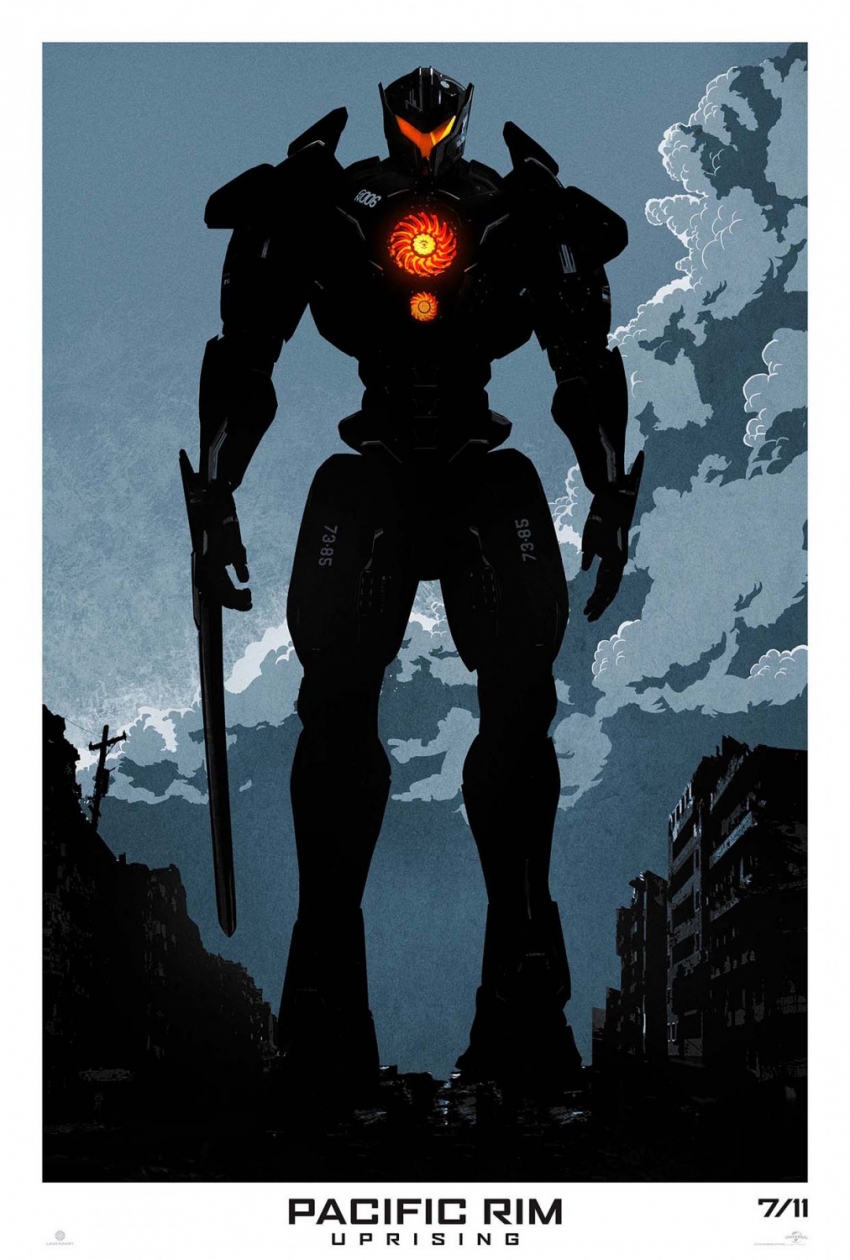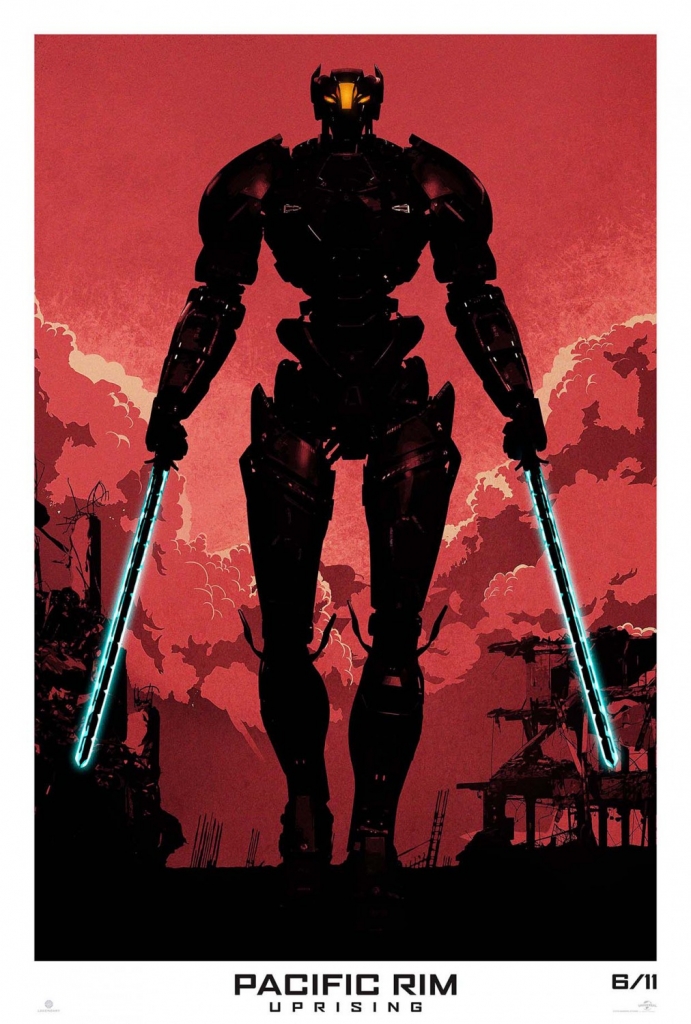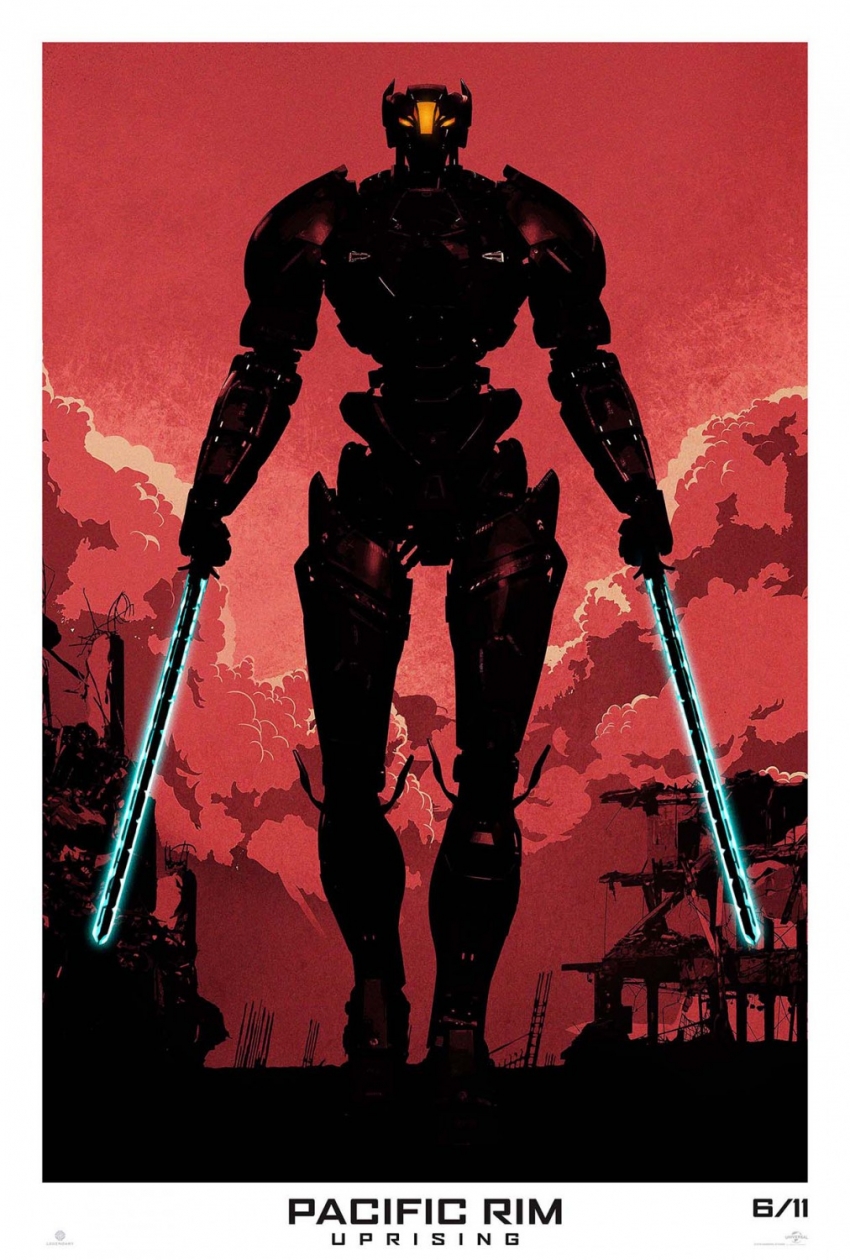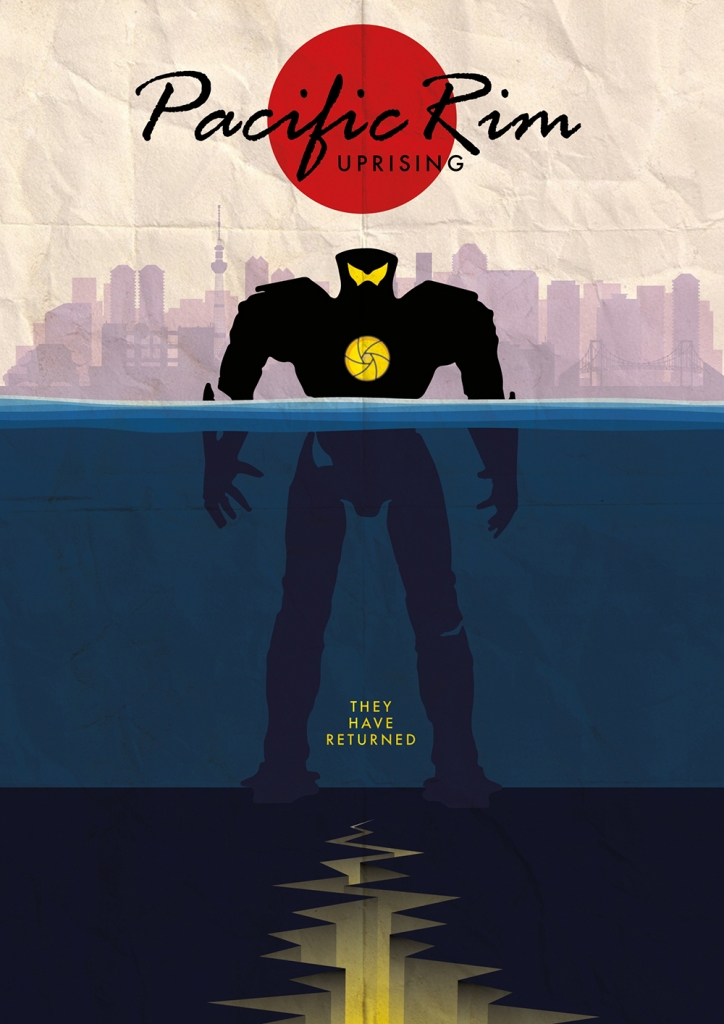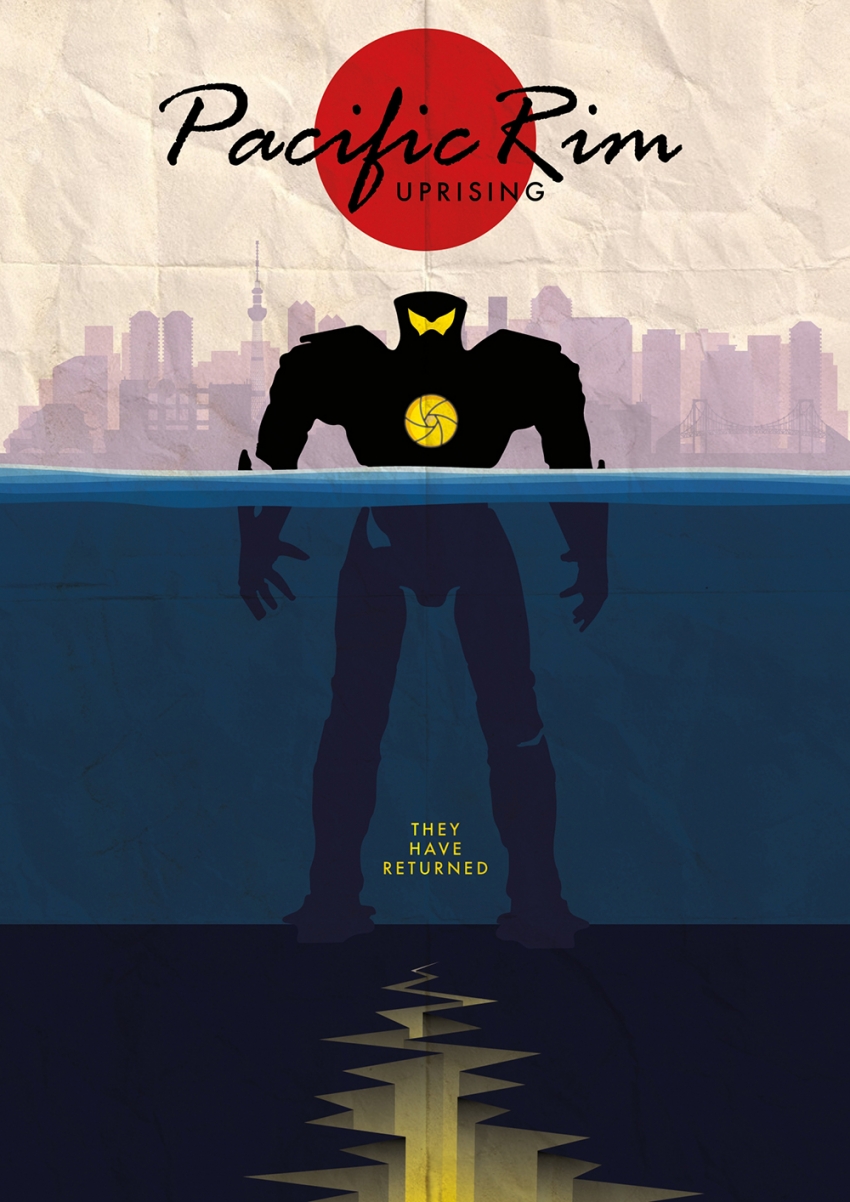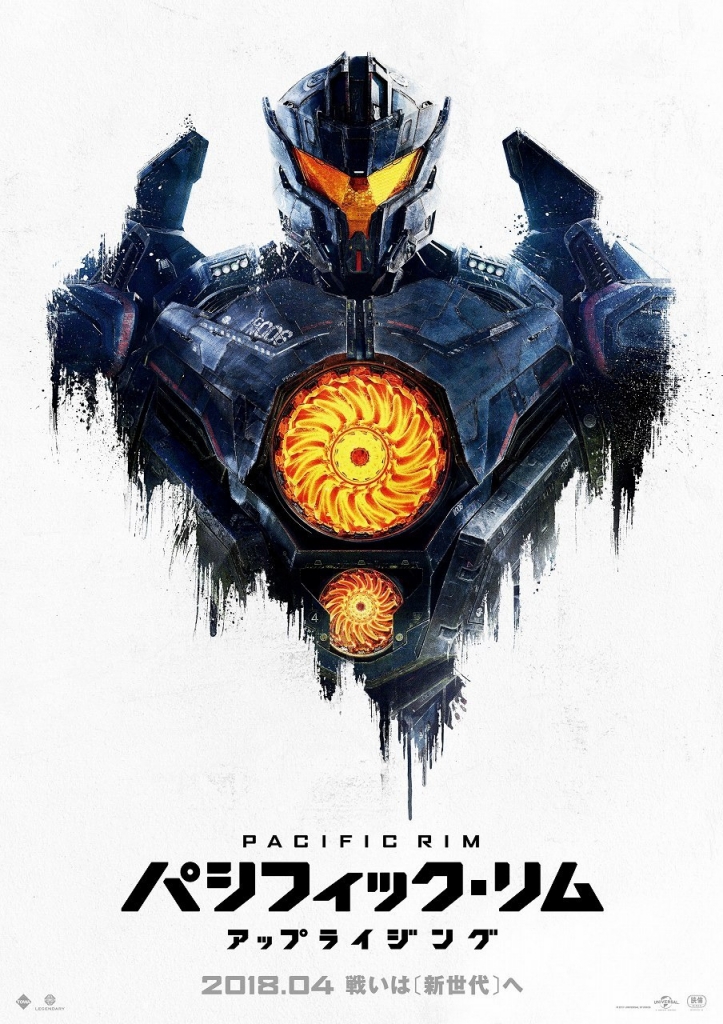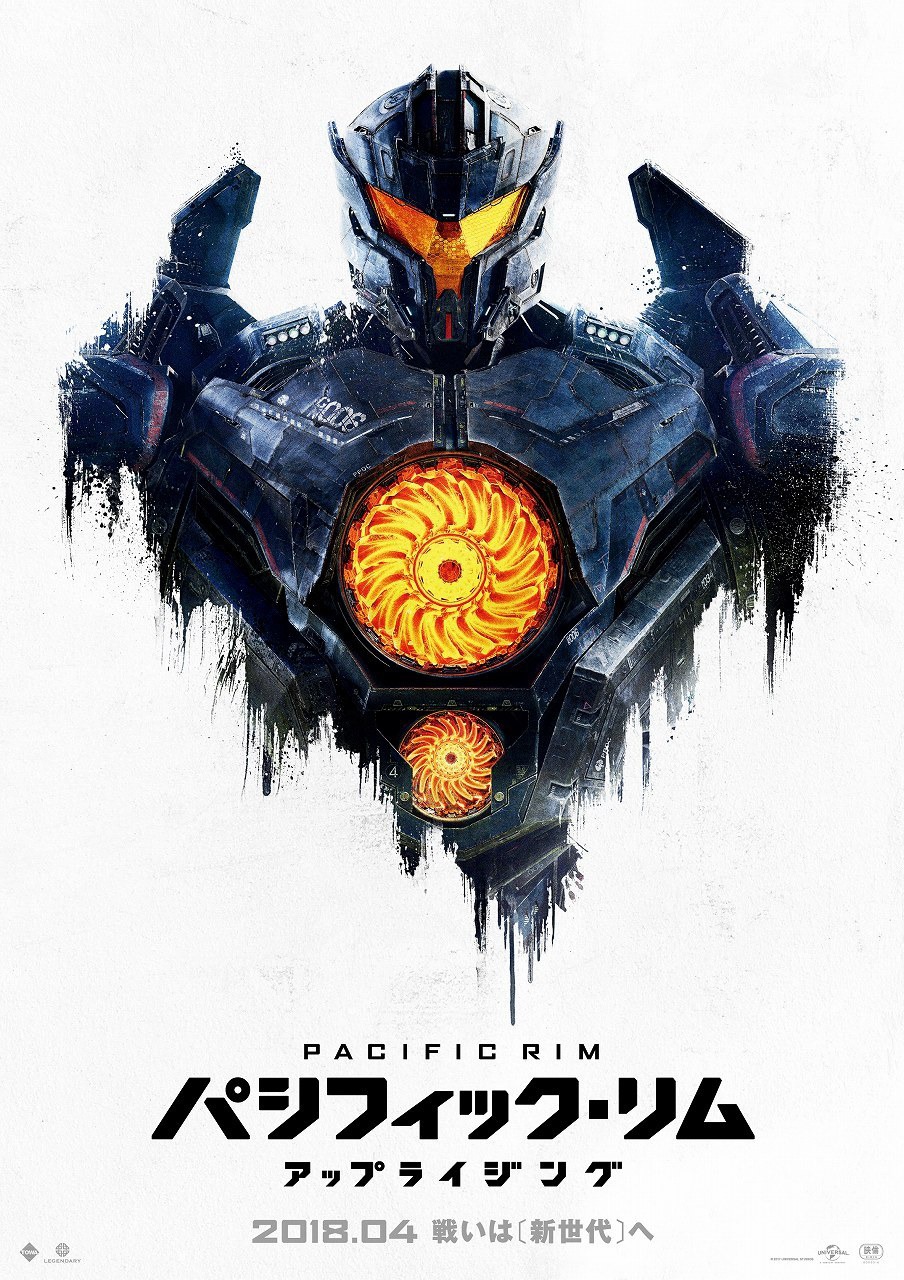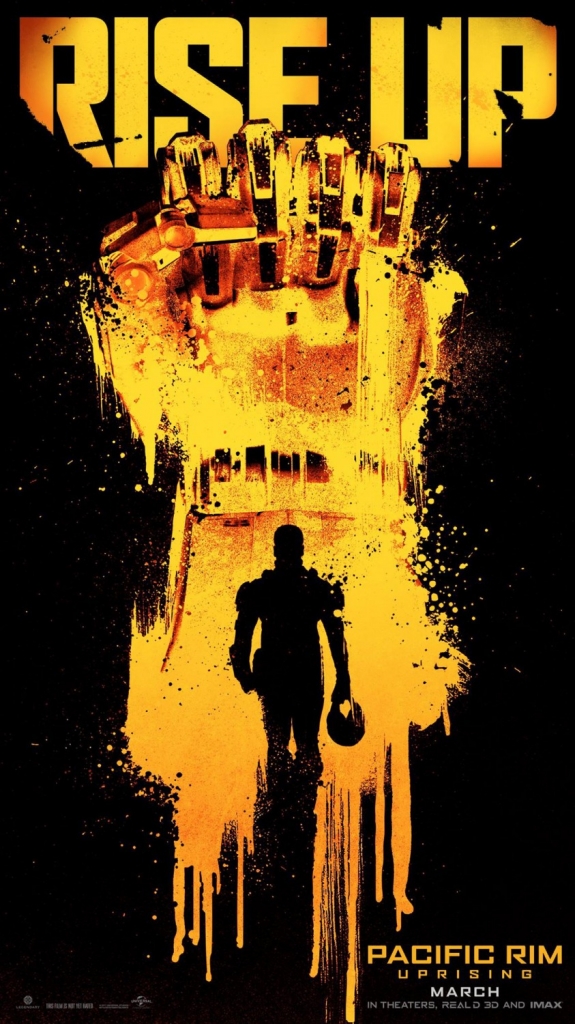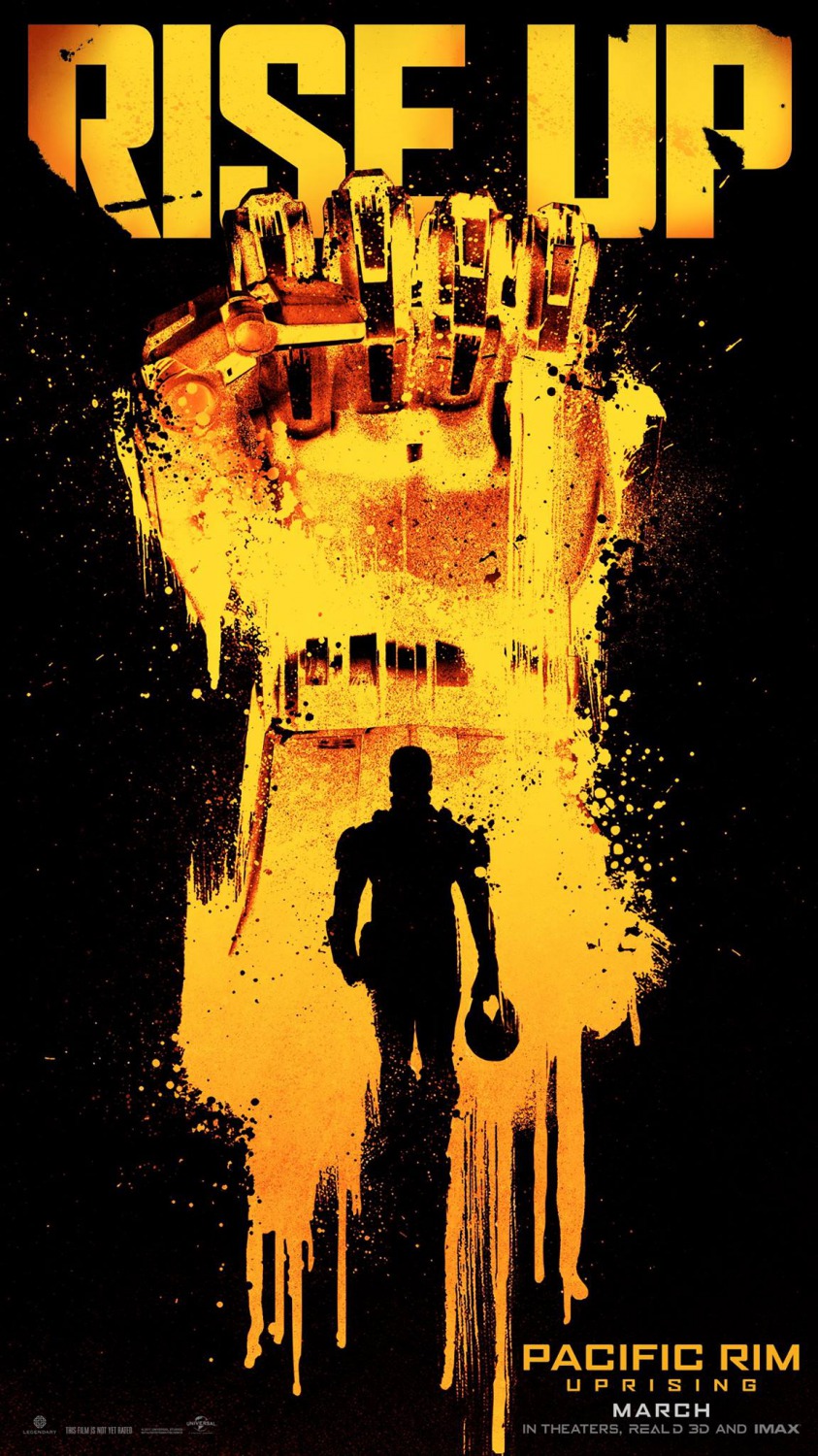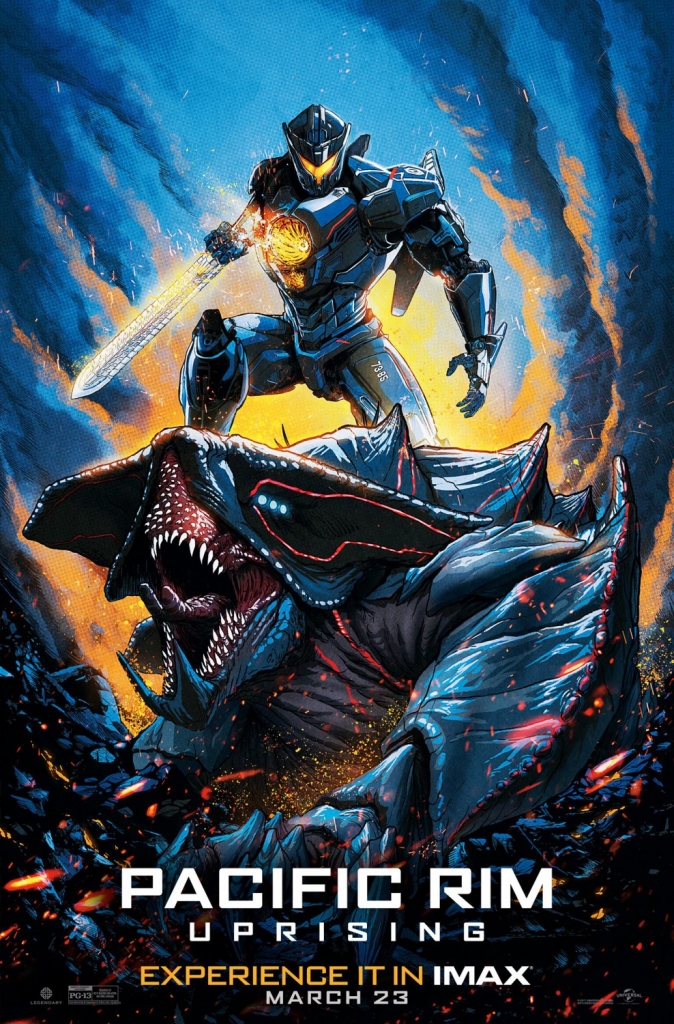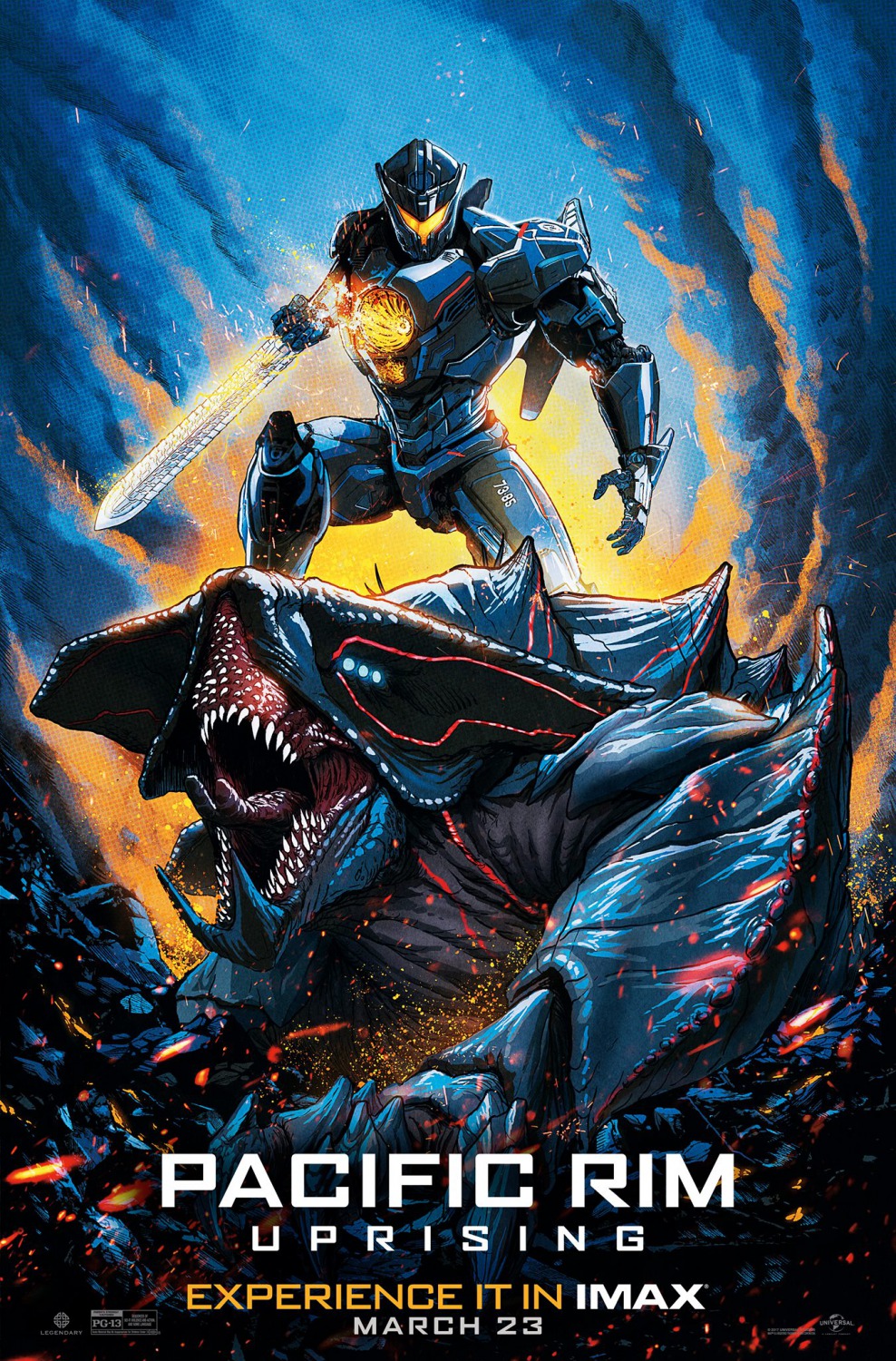 Pacific Rim Uprising stars John Boyega, Scott Eastwood, Cailee Spaeny, Charlie Day, Burn Gorman, Tian Jing and is directed by Steven S. DeKnight (Spartacus, Marvel's Daredevil). It is out in theatres now.
Last Updated: March 23, 2018