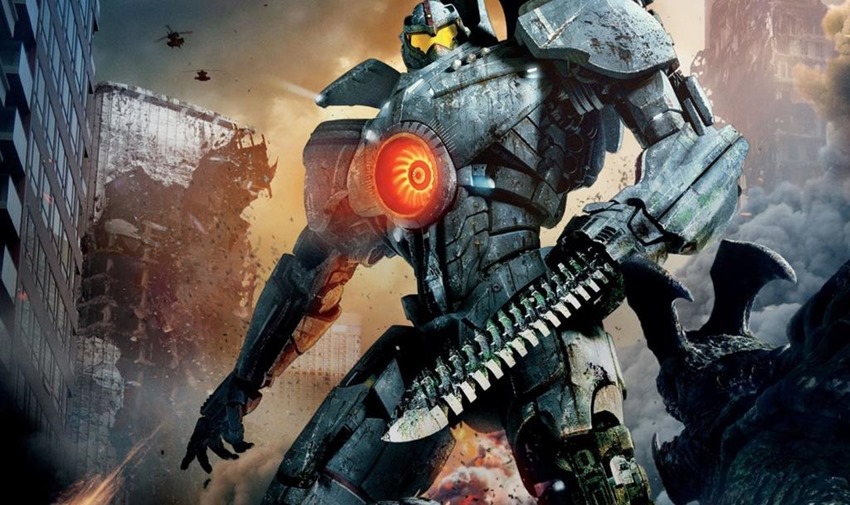 If there's a Kaiju weather forecast being broadcast, then the panicky newsreader is probably telling you that there's an 80% chance of zero big budget Pacific Rim sequels on the horizon. While the original film from Guillermo Del Toro may be the greatest movie ever made and of all time (Citation needed), its follow-up sequel was…less than 500 tons of awesome.
Pacific Rim Uprising wasn't a bad movie, but even John Boyega's charm as Doublestack Jake Pentecost wasn't enough to hide the flaws of the follow-up: Namely a lighter budget, a far more restrained aesthetic design that didn't drip with any of Del Toro's signature world-building detail and a story that was kind of bonkers. Flaws that could have been forgiven had Uprising managed to make some mad bank at the box office, which it kind of didn't.
With just over $290 million earned worldwide from a $150 million budget, Pacific Rim's film aspirations are about as deceased as the remains of the Crimson Typhoon crew. Which is fine! Because while Pacific Rim may not be able to find an audience on the big screen, it's possibly far better suited to taking a page from one of its biggest inspirations to create an anime series instead.
A series that will pop up on Netflix, as Deadline reports that the streaming platform is pushing forward with even more original anime productions. According to the report, the series will focus on "an idealistic teenage boy and his naïve younger sister" as they attempt to find their parents while piloting an abandoned Jaeger. As for the production talent? Craig "Thor: Ragnarok" Kyle and Greg "X-Men: Evolution" Johnson will handle the development of the series. Folks, the Jaegers are in good hands. ELBOW ROCKETS!
I'm…I'm so happy right now. Is this bliss? Anyway, that's not the only anime series on the way. Here's a rundown of what's on the way:
Altered Carbon
Set in the same universe as the live action series, the Altered Carbon anime will flesh out the mythology of sci-fi series and will be produced by the animation studio Anima, with Dai "Cowboy Bebop" Sato writing episodes alongside Tsukasa Kondo.
Cagaster of an Insect Cage
In a world where the Cagaster disease has morphed regular people into homicidal insect monsters, one young couple has to fight against the odds to survive in a world gone mad. Koigi "Last Exile" Chigira directs, with animation duties being handled by Hellsing studio Gonzo.
Yasuke
With Japan ravaged by a war that saw magic and mechs used on the battlefield, a wandering ronin finds himself wielding a sword once again as he fights to protect a child who is being hunted by sinister forces. Loosely based on the legend of the African samurai who fought with Oda Nobunaga, Yasuke features The Boondocks' LeSean Thomas heading the project while Flying Lotus handles the soundtrack.
Trese
Shifting ponds to Manila, Trese focuses on a tale of the Philippine underworld that is home to criminals and mythical beings who have infiltrated human society, as Alexandra Trese finds herself tangling with more malevolent creatures. Jay "The Legend of Korra" Oliva executive produces the series that is based on the original graphic novel from Budjette Tan and Kajo Baldissimo.
Last Updated: November 8, 2018