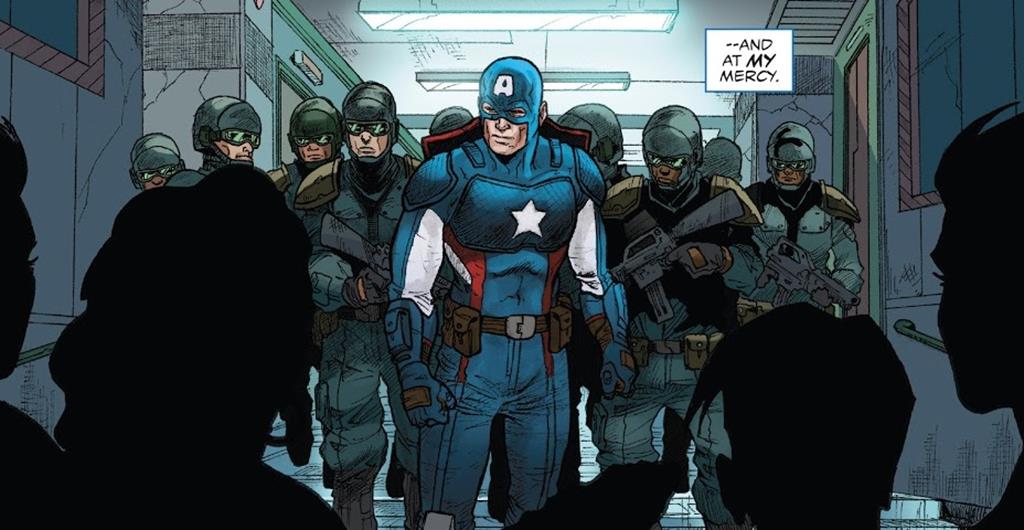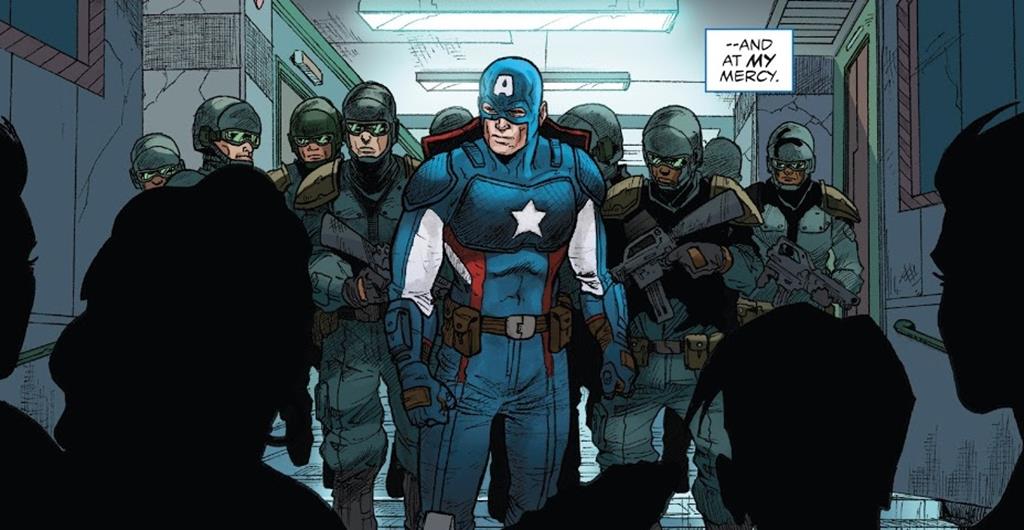 So it begins. Months of planning, manoeuvring his allies into key positions and building support within HYDRA itself has resulted in a Captain America who is more than ready to take on the world.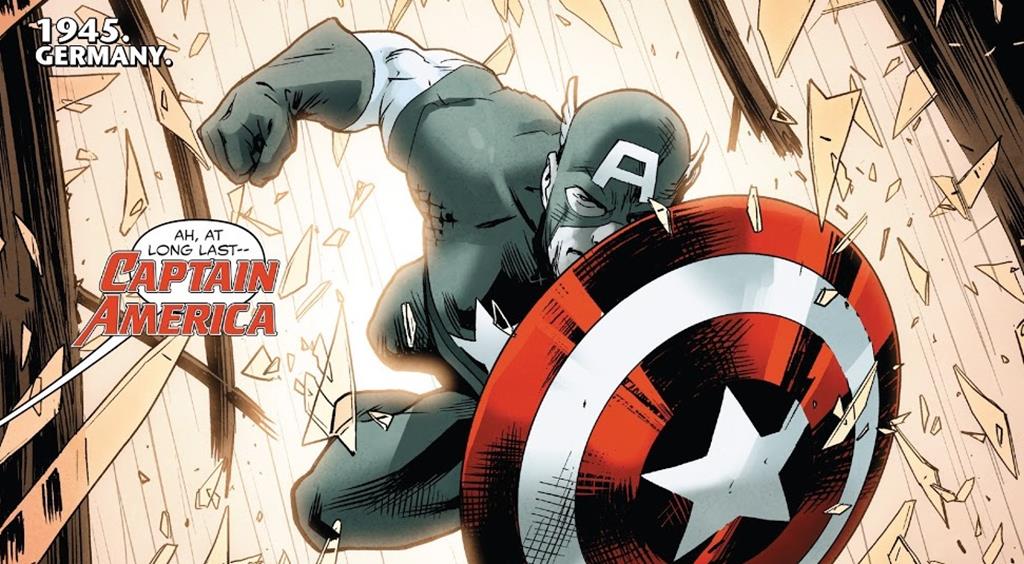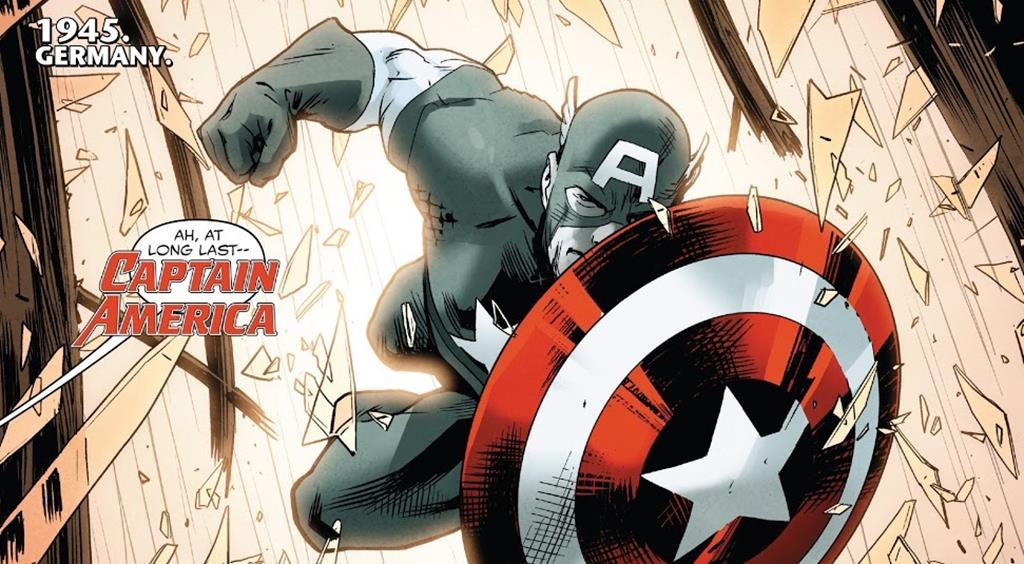 All that Steve Rogers needed now was to make the first move in his most hostile of takeovers on the global domination circuit. An act of action that would signal his intent to reforge HYDRA into a far more capable force for world change. Spoilers below the image so don't say I didn't warn you.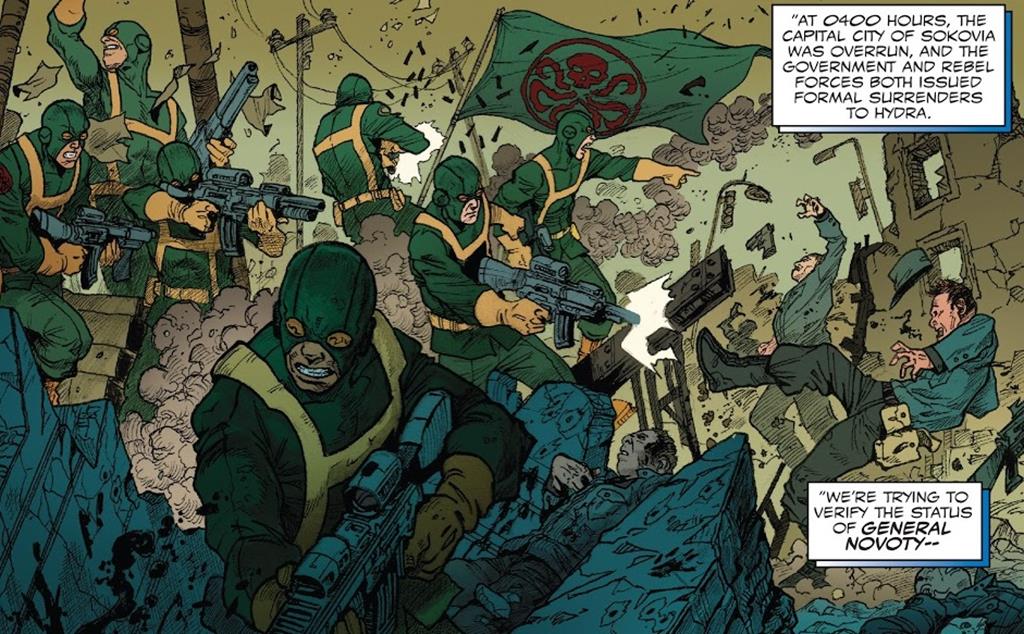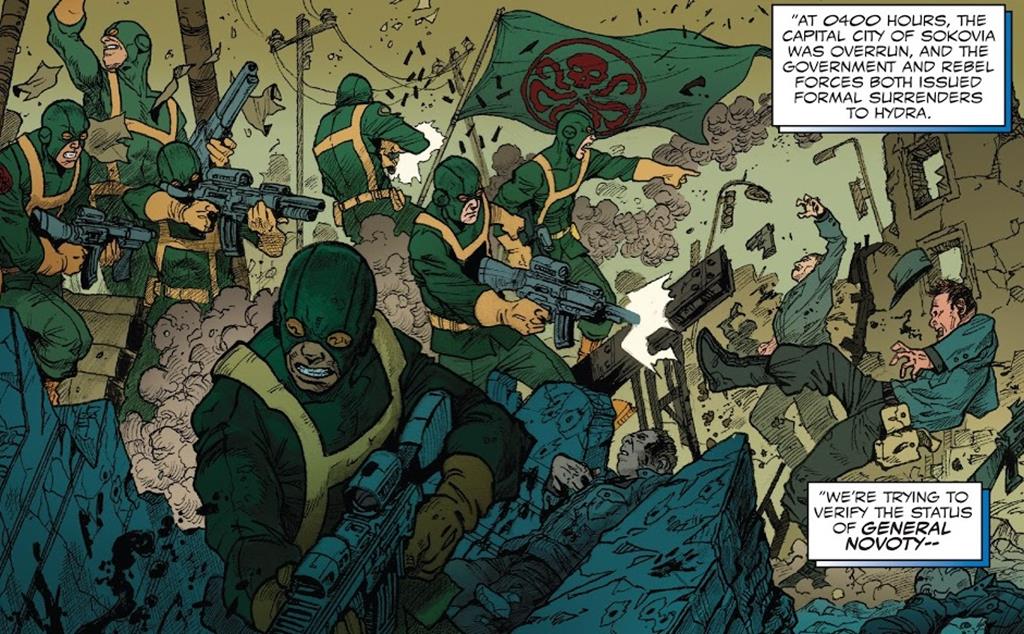 This week's issue of Captain America: Steve Rogers happens to be connected to Uncanny X-men and a long-running plotline that finally met its end.
Years back in 2012 when several X-men were gifted with the power of the Phoenix Force and found themselves corrupted by absolute power, Professor Charles Xavier led a charge to save his former students from themselves and save the world from their misguided benevolence.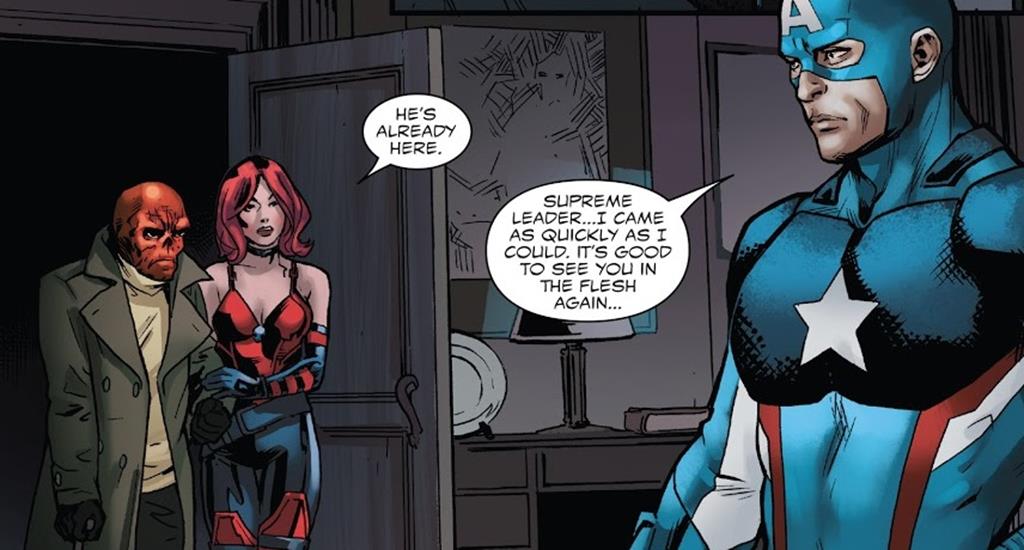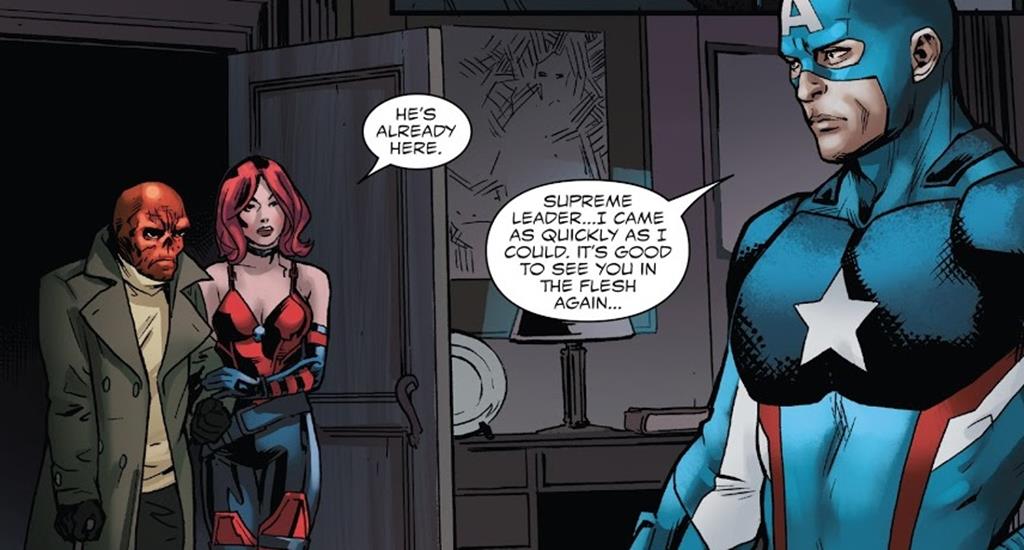 That plan didn't go exactly as ol' Professor X saw it however, ending with the veteran founder dead at the hands of Cyclops. Never one to waste a decent organ, Captain America arch-foe the Red Skull scooped up Chucky X's body, stole the bits of grey matter that made him the most powerful psychic mind to ever live and grafted it to his cerebellum. Comic book science ladies and gentlemen!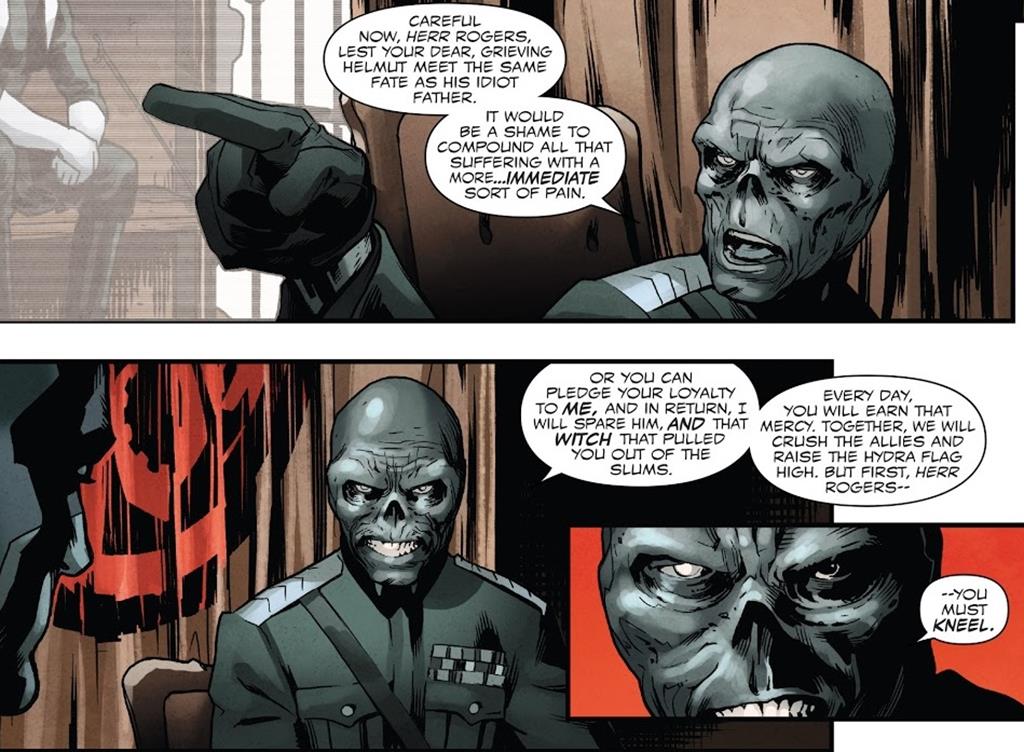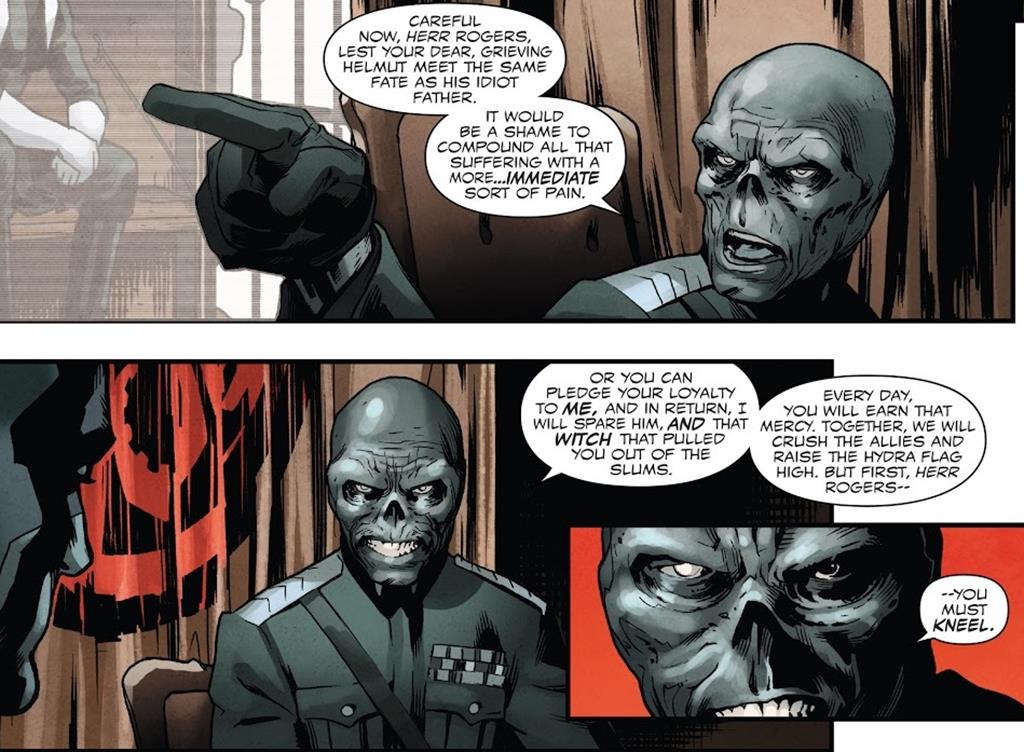 After years of running amok with that power, the X-Men finally caught up to the Red Skull and managed to surgically remove Chuck's brain bits from him.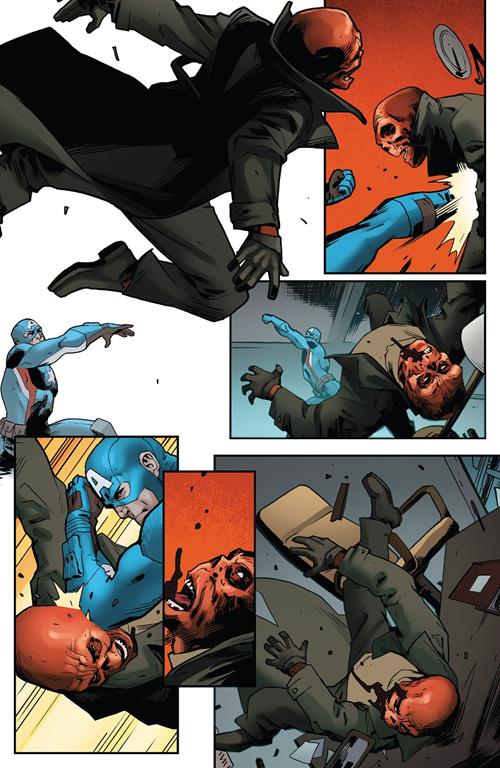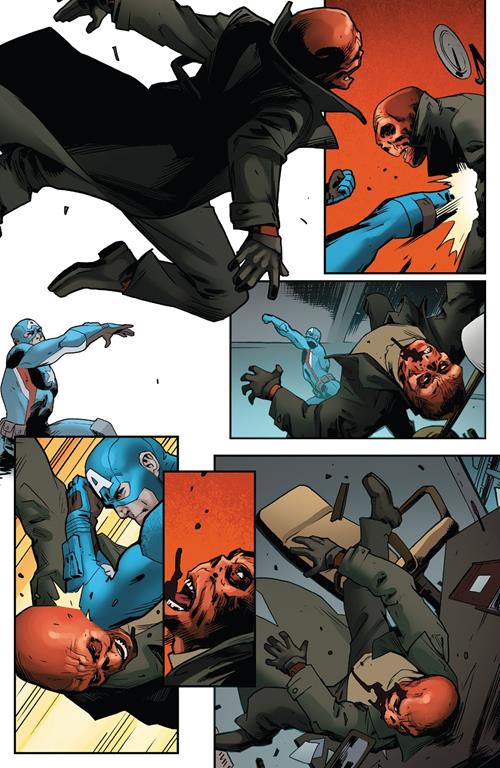 Weak but not down for the count, Captain America's greatest nemesis escaped custody and retreated to a safehouse. A safehouse where his greatest pawn was waiting for him.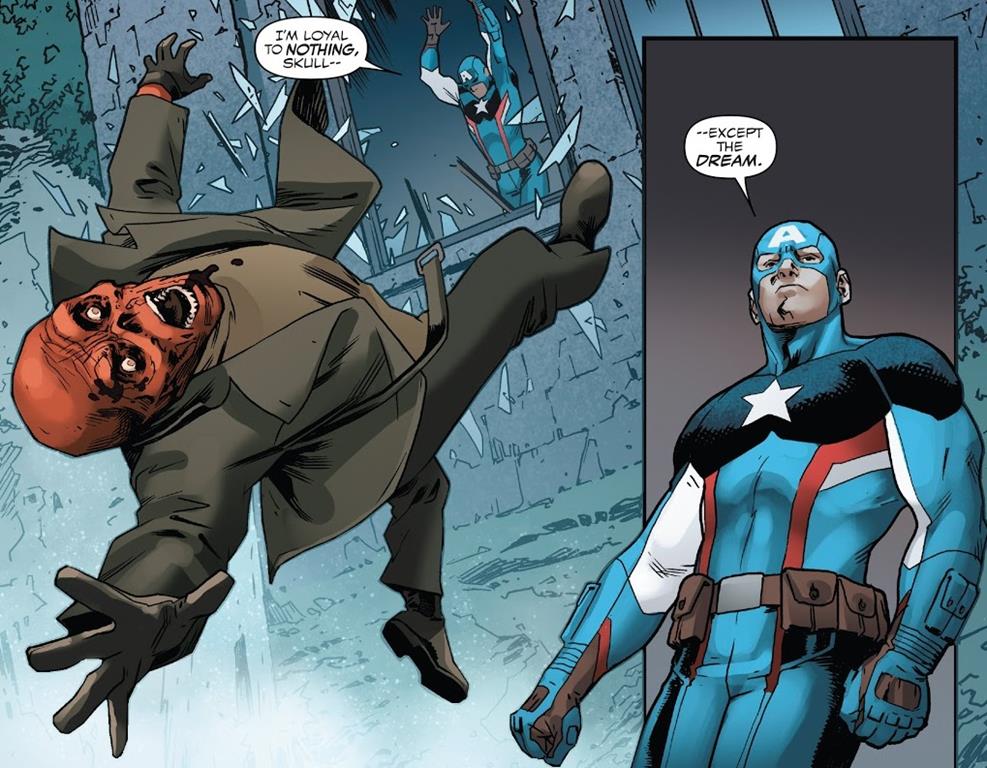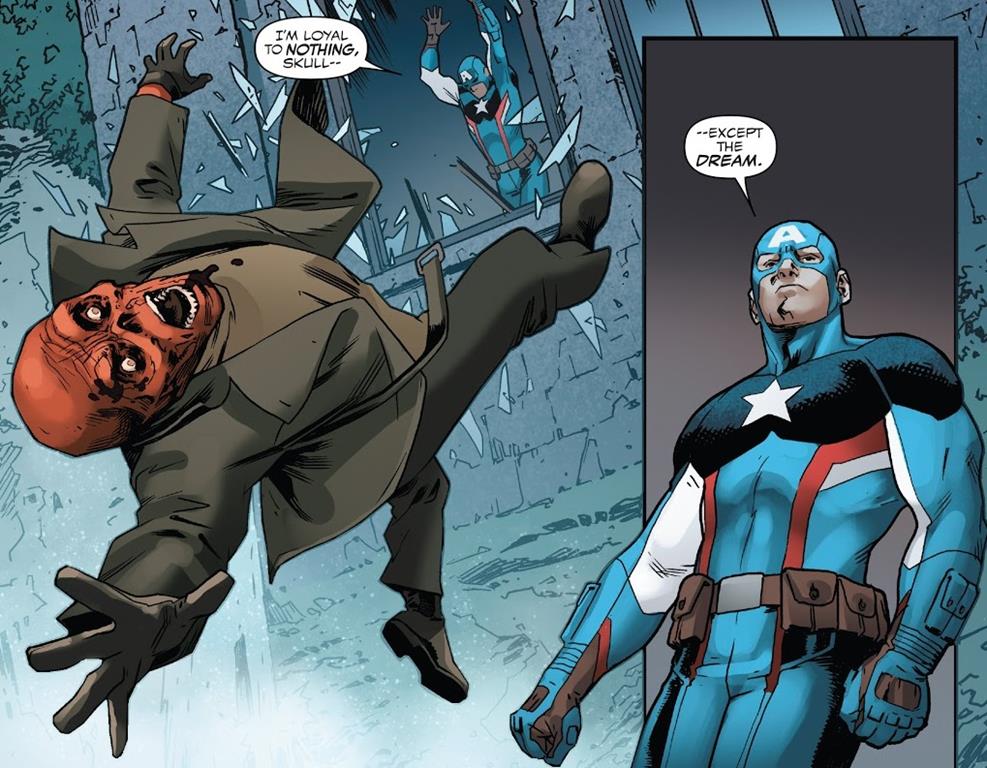 Without the power of Charles Xavier, the Red Skull was more vulnerable than ever before, a chance that Captain America didn't miss out on as he made short work of the Nazi and tossed him to his doom. At least for the next couple of years until Steve learns that the Red Skull got better.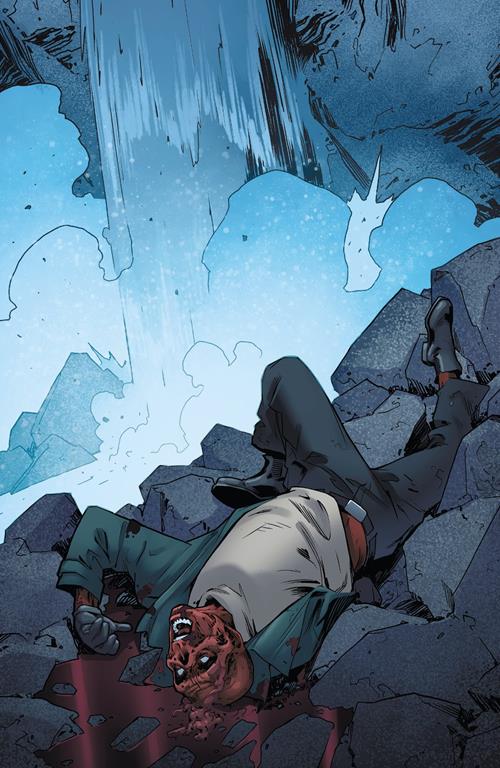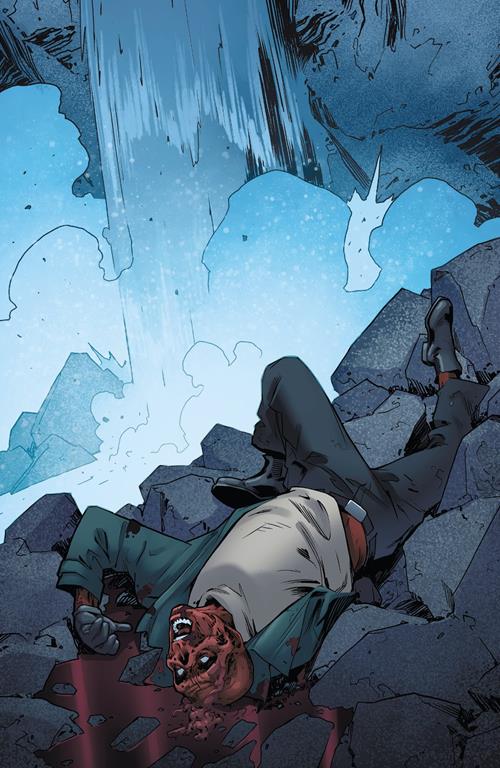 The Red Skull had it coming, as Steve revealed to him that one man does not make an entire organisation bow to his every whim and need at the cost of the rest of the foundation that forms it. Sounds sort of familiar if you're into local politics, am I right? It's also poetic when you think about it: The Red Skull had intended to recreate Steve Rogers as his greatest ally and pawn, and instead wound up manufacturing an agent of HYDRA who would ultimately end him and his reign.
Anyway, the point at play here is that HYDRA has a new leader in charge. HYDRA worships strength, and with a long game having finally reached a gory conclusion, Rogers has proven that he has the conviction to lead the organisation.
An organisation that now has control of not only the sovereign state of Sokovia but also a nuclear arsenal. Rogers has an army at his beck and call, the reborn Madame HYDRA has assembled some heavy hitters to back him up in his new HYDRA council and SHIELD is about to start an international crisis as they invade the backyard of Steve's Secret Empire.
World domination may not be illegal technically, but it certainly isn't easy.
Last Updated: April 6, 2017