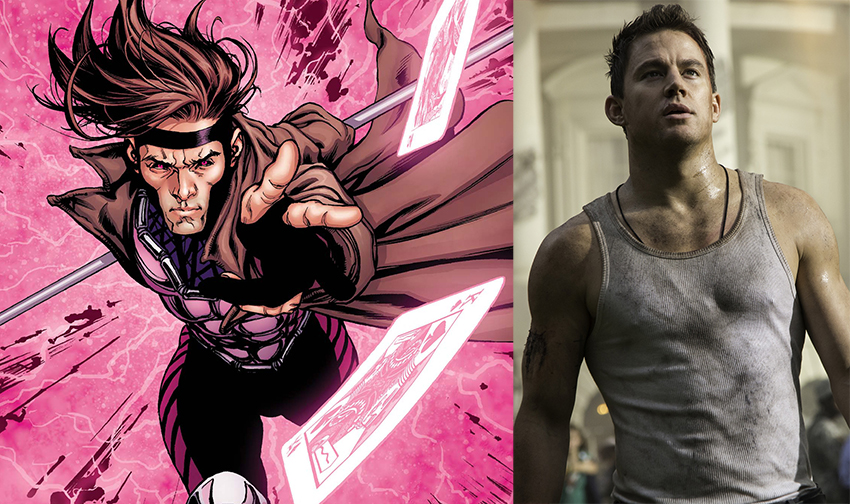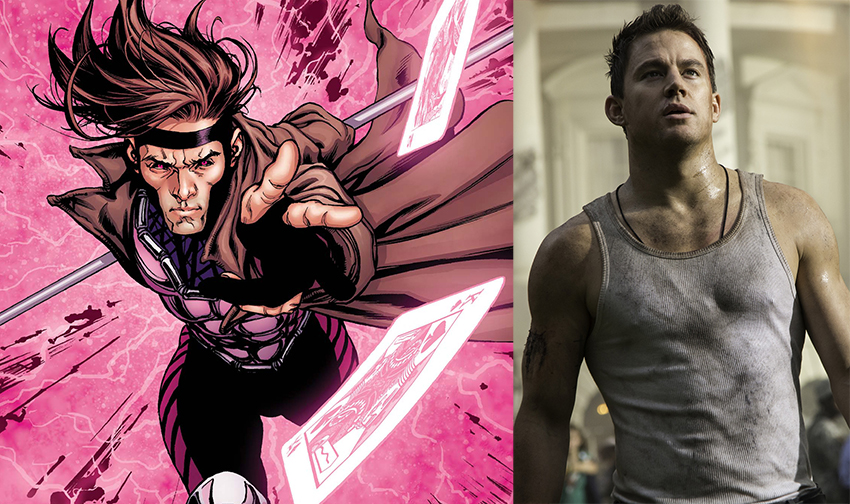 There's been talk of a solo movie focusing on popular X-Man Gambit for years now. But just talks though. Most of these talks revolved around Fox's X-Men spinoff gaining and then losing directors; first Ruper Wyatt came and went, and then Doug Liman followed the same quick turnaround. Through it all though, star Channing Tatum maintained his enthusiasm for the character – it was after all, his fervent petitioning to play the card-slinging Cajun mutant that made this happen in the first place.
But enthusiasm can only get you so far, and with Fox not announcing a new director or giving any kind of possible release window, some fans were starting to think that this one was dead in the water. That's definitely not true, it would seem, as according to Tatum (via HeyUGuys) they've decided to rather just tackle this one from a blank slate again. A slate that will eventually look very different to previous pitches for the film thanks to a certain Merc with a Mouth and an angry old Canadian.
We lit a fuse on the first one and just blew it completely out of the water. I think we got lucky – we got hit with some setbacks and it was all for a good reason. We were trying to do something completely different. We were trying to do something that this genre of movie hasn't seen before. We kept running into the same problems, and then Deadpool and Logan came through and kicked the doors down. Now we're really getting to do some of the things we've always wanted to do with the script – we've just sort of started over.
I would really like to know exactly what they couldn't originally do on the Gambit movie, that they feel they can tackle now. Yes, Deadpool and Logan proved the viability of R-rated comic book movies, but there's nothing really in Gambit's story that actually necessitates that higher age restriction. With no new director in place and screenwriter/producer Reid Carolin's script seemingly being completely reworked, I'm guessing it will be a fair bit of time before we found out just what Tatum and co have in store.
Last Updated: August 24, 2017