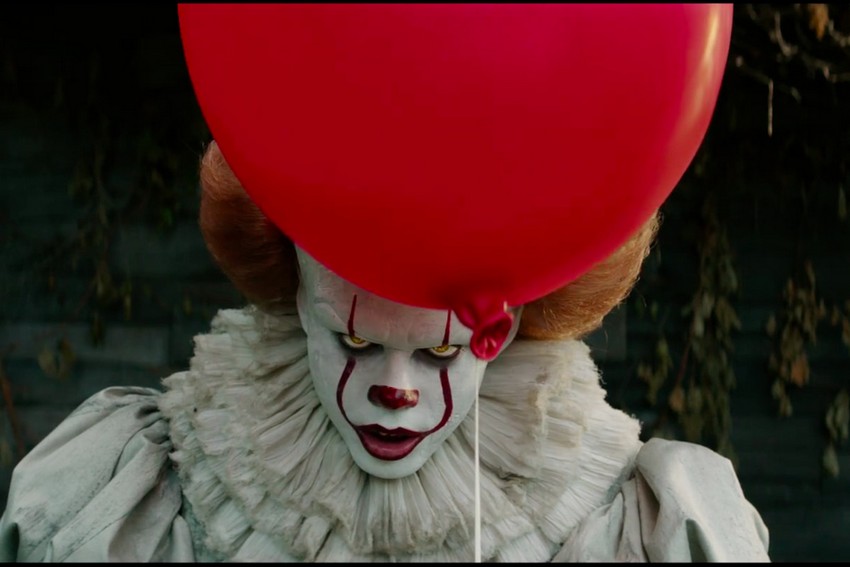 Confession time: I'm the very definition of a bookworm, but I've never read Stephen King's It. I generally don't read much horror, but I've tried to read the most famous novels in the genre. However, It is a story that I've heard and seen so much about that it's like I read it via proxy. And one of the reasons why so many folks have wanted to talk about it so much over the years is because it has some weird shit.
Now, to be fair, weird is par for the course for King's work, which is why often why when his work is adapted for the screen, large omissions and changes are made. Director Andy Muschietti's box office record-setting It feature film from last year was no different, choosing to not include a novel scene in which young Beverly Marsh has underage sex with every single one of the boys in the Losers Club in a sewer, one after the other, as a way to bond them together after they lose their way. I think it's pretty safe to say that Muschietti and co totally made the right choice to skip this sequence, but that doesn't mean they'll be leaving out all of It's weirdness though.
The upcoming It: Chapter Two will be adapting the book's second half which features grown-up versions of the Losers Club battling Pennywise for the second time, and it's a portion of the book stuffed with bonkers mythology. And in an interview with Cinemablend, returning screenwriter Gary Daubermann reveals that the most bonkers aspect, the Ritual of Chüd, will be in the movie.
The Ritual of Chüd is challenging, but it's such an important component to the book that we had to address it. That stuff is difficult to balance, but because [director Andy Muschietti, producer Barbara Muschietti and I] worked with each other before, when I'm writing pages and all that stuff it becomes more of a conversation and less like, 'Hey, here's what I did.' It's sort of organic; it's really kind of just chipping away at the stone and trying to find the most focused, accessible way into some of more metaphysical aspects of that book.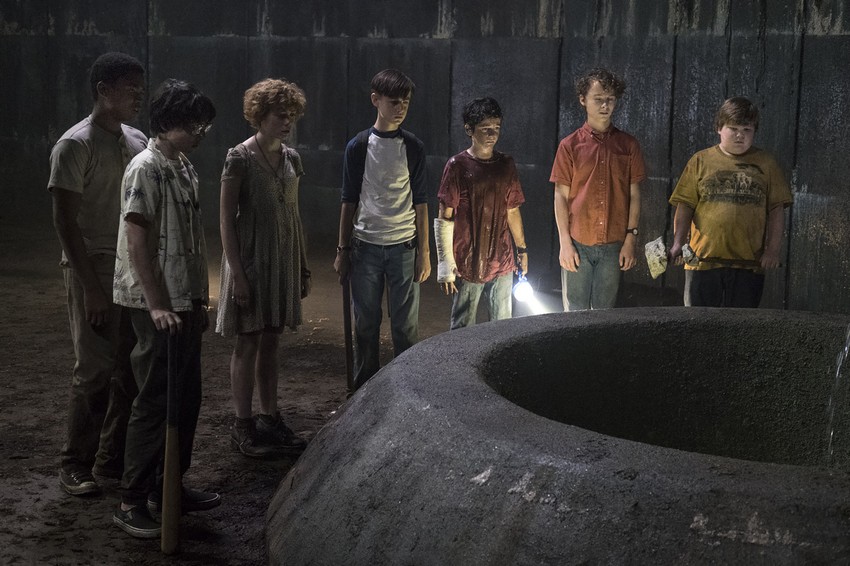 Some SPOILERS ahead, but for the uninitiated, the Ritual of Chüd is a "psychic battle of wills" in which one of the Losers Club faces down Pennywise on a metaphysical level. The two extend their tongues, overlap them, then bit down and start telling jokes to each other, with the first person to laugh being defeated. Yeah, you read that correctly.
Now obviously, depicting all of this visually is going to take some doing, but Dauberman reiterated that he and Muschietti's previous working relationship really helped here as they trusted each other to just do their respective things. For Dauberman, it was about working out the narrative flow around new character Adrian Melon – I won't spoil it here, but there are some controversial story beats – while Muschietti got to puzzle out how the whole overlapping tongues thing would work.
I think that's something that Andy gave a lot of thought about, which was great, because as I was kind of chugging along through the Adrian Melon stuff and sort of more the stuff that's in the book that you kind of just want to see on screen. I'm writing that stuff, and Andy would kind of go off and think about Chüd and how he wants to visually represent all that stuff. He just came up with some brilliant, brilliant stuff… It really is going to be amazing.
Based on the first movie and how it severely downplayed the King mythological elements like the Turtle, we probably shouldn't expect a 1:1 book to screen translation of the Ritual of Chüd, but it does still sound like we're in for a wild time.
It: Chapter Two will see the original children cast return in small measure, but the main focus will on their adult versions played by James McAvoy, Jessica Chastain, Bill Hader, Jay Ryan, James Ransone, Andy Bean, Isaiah Mustafa, and Teach Grant. It is scheduled for release on 6 September 2019.
Last Updated: September 12, 2018