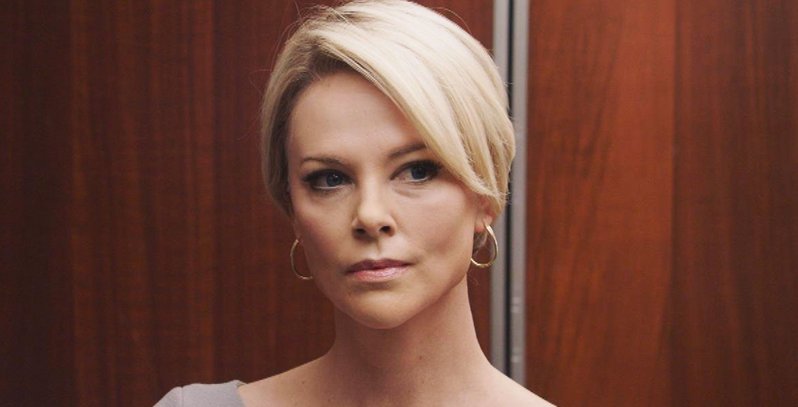 Let's face it, men can be real pigs at times. As much as I am one and am fully aware that most men are probably okay, respectful people, the behaviour of some definitely makes me ashamed at times of being a male. And its industries like Entertainment which in the wake of the big #MeToo movement, have often seen the worst behaviour as men with ego trips have decided to use their positions of power to mistreat women.
And Lionsgate is about to unleash one big example of this with the movie Bombshell which is based on the true story of the sexual harassment allegations made against former Fox News head Roger Ailes. The film follows the stores if three women, played by Charlize Theron, Nicole Kidman and Margot Robbie who all find themselves on the wrong end of a misogynistic environment and decide to fight one of the biggest news establishments in the world over its treatment of women. It's a film that has been receiving a lot of hype around its all-star cast, but that we've seen little about until now that is with the release of the first full trailer for the film:
It's easy to see why this movie has been seen as a possible awards contender as the performances look exceptional. A lot of hype has been made about Theron's transformation into Megyn Kelly, but I would argue that the real star performer in this trailer is John Lithgow's Ailes. Thanks to a fat suit, stellar make-up and his great acting talent he looks almost unrecognisable here and this move should ae a delight to watch for the acting alone.
Bombshell is written by Charles Randolph who seems to have brought a lot of the same energy and thought provocation from The Big Short into this movie as well. The movie is directed by Jay Roach who, along with the cast, could also find himself up for awards contention if this trailer is anything to go by.
Bombshell is scheduled for release in South Africa on January 24th, 2020. A full month after its US release, but one which may give it more attention in the country as it builds up its potential awards hype and stays clear of the other big holiday blockbusters.
Last Updated: October 17, 2019