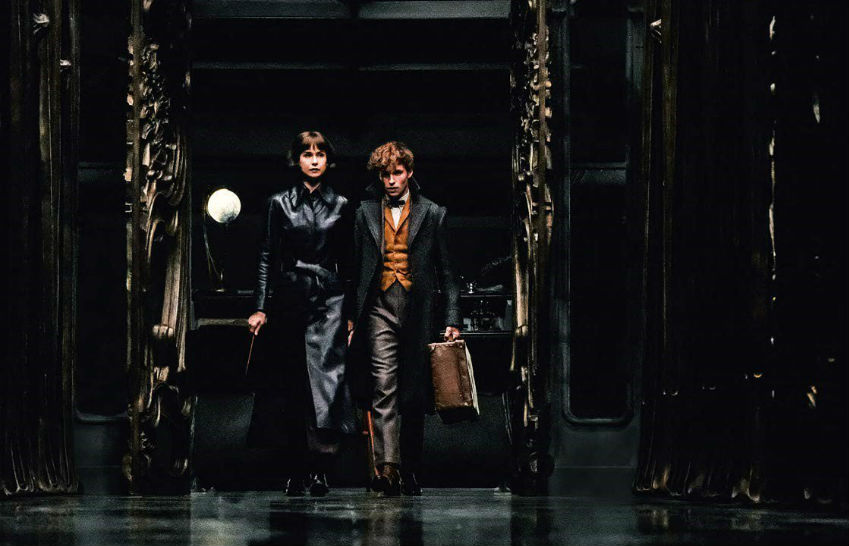 It's almost time to return to the wizarding world of Harry Potter… well, without Harry Potter that is. With 2016's Fantastic Beasts and Where To Find Them, original author JK Rowling took it upon herself to tell a brand new chapter in her sprawling narrative creation on-screen. Set way before the Boy Who Lived ever lived though, we got to scamper along with scatterbrained magizoologist Newt Scamander (Eddie Redmayne) as he got caught up in a crazy adventure in 1960s New York after a bunch of the eponymous fantastic beasts escaped from his magical suitcase.
Following up on the explosive revelations about infamous dark wizard Gellert Grindelwald (Johnny Depp) in that film's finale though, the upcoming sequel Fantastic Beasts: The Crimes of Grindelwald is set to take things into much darker territory. Katherine Waterston, who reprises her role as auror Tina Goldstein, confirmed this to the Toronto Sun, saying that "it's definitely the darkest of the entire series, including all the Harry Potter films. It's pretty much as intense as it can get."
Don't worry though, she does also go on to say that "there are new beasts, there are baby beasts, there's still these wonderful love stories that develop in surprising and challenging ways. So while it is dark, it's exciting." And now we get a taste of that mix of brooding darkness and charming fun in the recently released final trailer for the film, which dropped just a bit earlier.
Well now, that scene with Dumbledore and the Mirror of Erised is sure to get the tongues of fans wagging. Many longtime readers of the books will know that Dumbledore has been confirmed to be gay and that he bore an unrequited love for the young Grindelwald. The movies have been sidestepping this plot up until now, but could The Crimes of Grindelwald actually be tackling this at long last? Very intriguing.
Along with the trailer, we also got a huge slate of new character posters, with some rather mysterious and foreboding taglines to some of them.
Fantastic Beasts: Crimes of Grindelwald will see franchise veteran David Yates once again direct from Rowling's script. The film also sees Jude Law playing the younger version of the beloved Albus Dumbledore long before he would become the bearded old headmaster of Hogwarts. Joining him and the aforementioned stars will be Dan Fogler, Alison Sudol, Ezra Miller, Zoë Kravitz, Callum Turner, Claudia Kim, William Nadylam, and Kevin Guthrie. The film is scheduled for release on 16 November 2018.
Last Updated: September 25, 2018