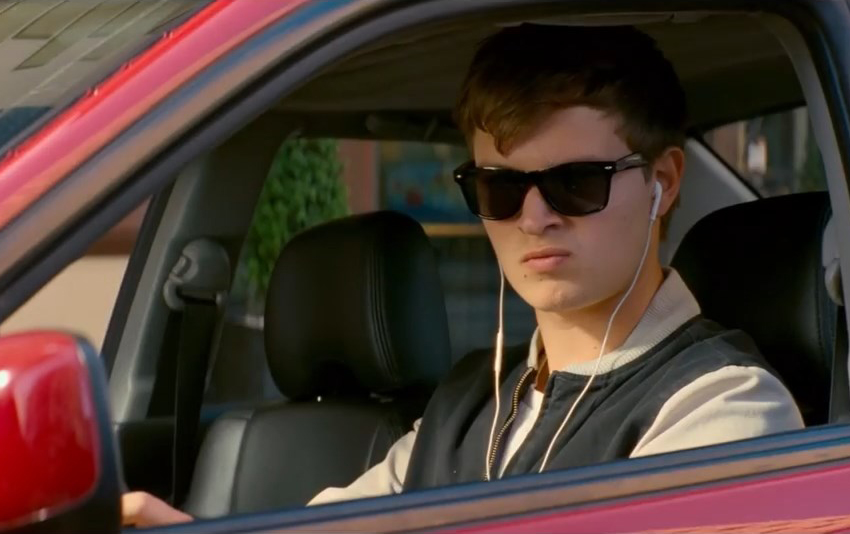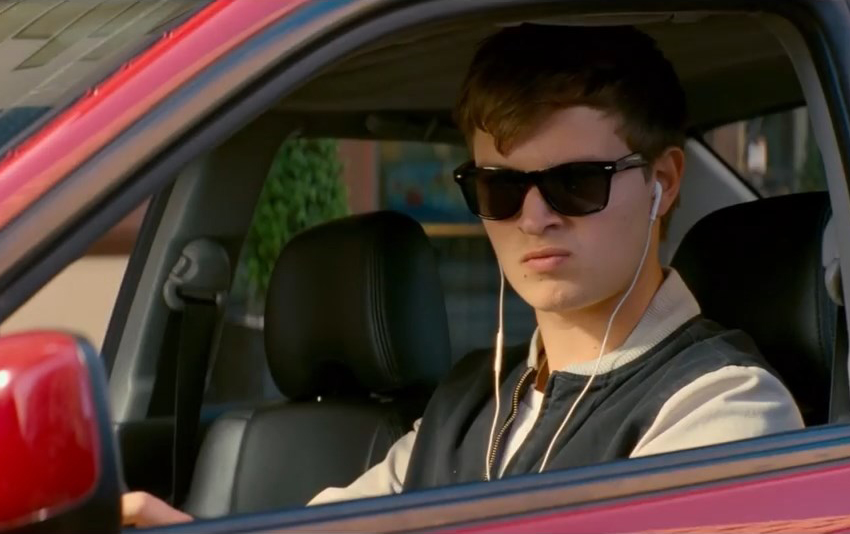 Music and movies go hand in hand. In fact, for the first few years of the existence of movies, music was all the audience had to work with to pick up emotion and context. We've come a long way since then, but that relationship between the two mediums is definitely still there. Mostly though, when we think of movie music today, its scores composed by the likes of John Williams, Hans Zimmer and more. Contemporary music can play just as important a role in the right movie though – just look at the incredible way filmmaker James Gunn incorporated a series of fantastic needledrops in Marvel's Guardians of the Galaxy. And now it's the turn of British action-comedy auteur Edgar Wright to show us how he does it with Baby Driver.
What makes the fan favourite Wright's (he of the Cornetto Trilogy and Scott Pilgrim fame) latest so different though is that music is part of the very fabric of the film (heck, it gets its name from a Simon & Garfunkel song). The titular Baby (Ansel Elgort) is an immensely talented getaway driver who suffers from a constant ringing in his ears as a result of a childhood accident. To drown out the noise and help him focus, Baby permanently has music playing through his headphones.
Wright also uses this music though as a form of backbone for the movie's unbelievable vehicular action choreography, with the various beats and rhythms even informing the film's editing and composition. It's a symbiosis between the visual and aural that we haven't quite seen/heard yet, but according to just about everybody that's watched the movie, it works masterfully. And now thanks to NME, we know exactly which of those foot-tapping, head-bobbing tunes Baby is listening to as he blazes a trail through this movie.
The revealed track list is quite an eclectic bunch, spread across all kinds of genres from classic rock to funky jazz to chart-topping pop to modern hip-hop and more. It even features a new original track in the form of 'Chase Me', by Danger Mouse (featuring Run The Jewels and Big Boi). You can listen to it and the rest of the tracks below.
[Pro-tip: definitely take a listen to Dave McCallum's "The Edge", as I'm sure many of you will find it very familiar]
1. Jon Spencer Blues Explosion – 'Bellbottoms'
2. Bob & Earl – 'Harlem Shuffle'
3. Jonathan Richman & The Modern Lovers – 'Egyptian Reggae'
4. Googie Rene – 'Smokey Joe's La La'
5. The Beach Boys – 'Let's Go Away For Awhile'
6. Carla Thomas – 'B-A-B-Y'
7. Kashmere Stage Band – 'Kashmere'
8. Dave Brubeck – 'Unsquare Dance'
9. The Damned – 'Neat Neat Neat'
10. The Commodores – 'Easy (Single Version)'
11. T. Rex – 'Debora'
12. Beck – 'Debra'
13. Incredible Bongo Band – 'Bongolia'
14. The Detroit Emeralds – 'Baby Let Me Take You (in My Arms)'
15. Alexis Korner – 'Early In The Morning' (Finding this track online is all but impossible as it has been taken down with copyright claims everywhere)
16. David McCallum – 'The Edge'
17. Martha and the Vandellas – 'Nowhere To Run'
18. The Button Down Brass – 'Tequila' (This song has also been taken down just about everywhere but it's so well known and features in the trailer above)
19. Sam & Dave – 'When Something Is Wrong With My Baby'
20. Brenda Holloway – 'Every Little Bit Hurts'
21. Blur – 'Intermission'
22. Focus – 'Hocus Pocus (Original Single Version)'
23. Golden Earring – 'Radar Love (1973 Single Edit)'
24. Barry White – 'Never, Never Gone Give Ya Up'
25. Young MC – 'Know How'
26. Queen – 'Brighton Rock'
27. Sky Ferreira – 'Easy' (This is a new track that has not been released yet)
28. Simon & Garfunkel – 'Baby Driver'
29. Kid Koala – 'Was He Slow (Credit Roll Version)' (Unavailable online)
30. Danger Mouse (featuring Run The Jewels and Big Boi) – 'Chase Me'
Baby Driver also stars Jamie Foxx, Jon Hamm, Lily James, Jon Bernthal and Kevin Spacey. It will hit US screens at the end of this month, but locally we're going to have to wait until 25 August to check it out for ourselves. Here's the full official synopsis:
A talented, young getaway driver (Elgort) relies on the beat of his personal soundtrack to be the best in the game. When he meets the girl of his dreams (James), Baby sees a chance to ditch his criminal life and make a clean getaway. But after being coerced into working for a crime boss (Spacey), he must face the music when a doomed heist threatens his life, love and freedom.
Last Updated: June 9, 2017