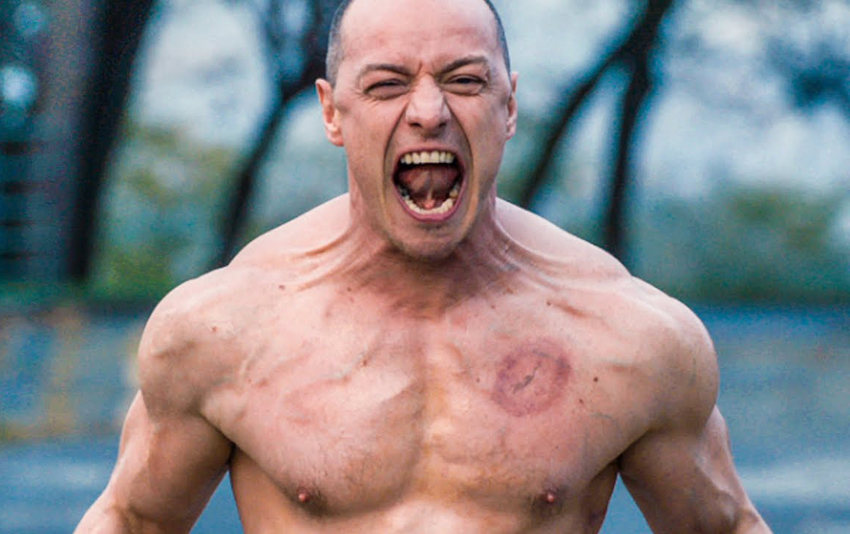 2019 sees the release of a couple of seriously big comic book movies. All the major players will be represented with the likes of Captain Marvel, Avengers: Endgame, Spider-Man: Far From Home, Shazam, Wonder Woman 1984, X-Men: Dark Phoenix, New Mutants, and Hellboy. There's another superhero vs supervillain throwdown though that will also be popping up cinemas but which has the very unique distinction of being the final chapter in a comic book trilogy not based on a comic book and which we didn't know was a trilogy: M. Night Shyamalan's Glass!
After the jaw-dropping reveal at the end of last year's breakout hit Split that James McAvoy's Kevin Wendell Crumb and his beastly 23 personalities actually lived in the same world of Shyamalan's 2000 classic Unbreakable, fans have been chomping at the bit to see how Bruce Willis' super-strong David Dunn and Samuel L. Jackson's brittle genius Elijah Price aka Mr Glass would cross paths. We got our first looks at this titanic meeting in a couple of trailers before, but a brand new international trailer dropped last night giving us a whole lot of new footage. Including some more terrifying shots of McAvoy's ridiculous physical transformation for the role. Professor Xavier got swole!
Check it out below!
From Unbreakable, Bruce Willis returns as David Dunn as does Samuel L. Jackson as Elijah Price, known also by his pseudonym Mr. Glass.  Joining from Split are James McAvoy, reprising his role as Kevin Wendell Crumb and the multiple identities who reside within, and Anya Taylor-Joy as Casey Cooke, the only captive to survive an encounter with The Beast.

Following the conclusion of Split, Glass finds Dunn pursuing Crumb's superhuman figure of The Beast in a series of escalating encounters, while the shadowy presence of Price emerges as an orchestrator who holds secrets critical to both men.
Along with the new international trailer, we have a trio of character posters featuring Willis, McAvoy and Jackson all a little shattered.
Glass also stars Split's Anya Taylor-Joy as Casey Cooke, and Unbreakable's Spencer Treat Clark and Charlayne Woodard as Dunn's son and Price's mother respectively. It's scheduled for release on 18 January 2019.
Last Updated: December 12, 2018