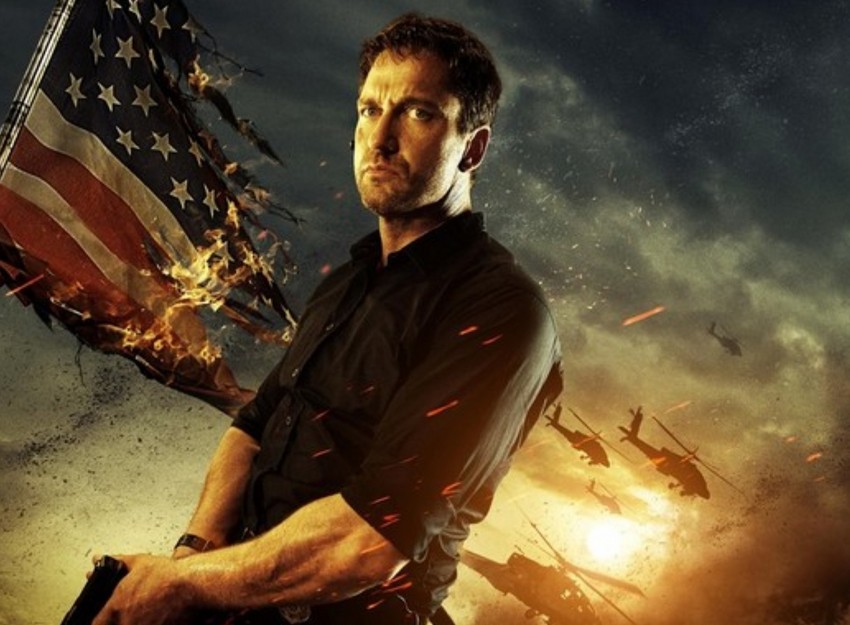 Listen, can I make a suggestion? If you're the President of America, then don't hang out with Gerard Butler. Clearly, the guy is a Presidential Assassination Plot magnet as has been proven abundantly in 2013 action thriller Olympus Has Fallen and its 2016 follow-up London Has Fallen. Now the "Fallen" franchise (Do we call it that? I'm calling it that) is back for a third time to prove that proximity to Butler's Secret Service agent Mike Banning is more potentially dangerous to the health of American Commanders-In-Chief than deep-fried pastries.
This time around it's Morgan Freeman's Allan Trumbull – the previous Speaker of the House who has since moved up to the highest seat in the US government – who now finds himself in the crosshairs. In a plot twist though, the filmmakers finally realize that Banning is the true baddie here as he finally takes the blame for his actions.
Ok, maybe that's not quite how things play out, as Banning finds himself falsely accused of the attempted assassination and has to deal with Jada Pinkett Smith's stern FBI Agent trying to bring him in and a group of grim ne'er-do-wells led by Danny Huston. Desperate and on the run, Banning will have to reach out to some unconventional allies for help as we can see in the second full trailer that has just been released.
When there is an assassination attempt on U.S. President Allan Trumbull (Morgan Freeman), his trusted confidant, Secret Service Agent Mike Banning (Gerard Butler), is wrongfully accused and taken into custody. After escaping from capture, he becomes a man on the run and must evade his own agency and outsmart the FBI in order to find the real threat to the President. Desperate to uncover the truth, Banning turns to unlikely allies to help clear his name, keep his family from harm and save the country from imminent danger.
Angel Has Fallen also stars Lance Reddick, Tim Blake Nelson, Piper Perabo, and Nick Nolte. It was directed by Ric Roman Waugh (Snitch, Shot Caller) and is scheduled for release on 23 August.
Last Updated: July 26, 2019