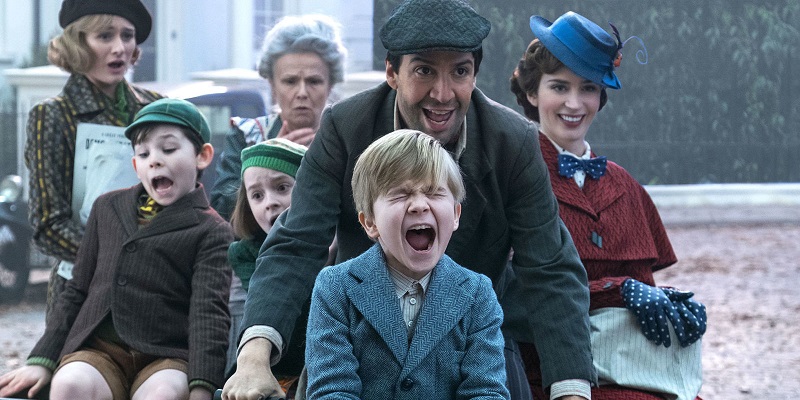 Some films can age quite badly and then others are timeless classics that to this day still enthral people despite being more than 50 years old. The classic Mary Poppins is one of these movies. To this day, many kids still get to delight in the movie that ended up being one of Disney's most triumphant successes. Not just financially, but because of its ground-breaking animation and visual effects and songs which keep on playing in your head long after you want them to. I haven't watched the movie in over 20 years, but I still remember it.
The good news is though that we no longer have to content ourselves with having to take kids back to that same movie over and over again, because this time they can get a completely new Mary Poppins to feast their eyes on. And based on the first trailer for upcoming sequel Mary Poppins Returns, it looks every bit as magical, eye-catching and crowd-pleasing as the original:
The first movie might have been released 54 years ago, but it seems the magic and appeal of P.L. Traver's Mary Poppins remains much the same today as it did all those years ago. And Disney is doing more than just rebooting the original story and giving the movie a fresh coat of paint, but rather building on that first one and taking us back into the lives of the Bank's family, where Jan and Michael (Emily Mortimer and Ben Whishaw) have now grown up and are raising kids all on their own. However, when a tragedy befalls Michael and his kids, Mary Poppins (played superbly here by Emily Blunt) returns to Cherry Tree Lane to inject some much-needed joy into their lives.
Mary Poppins Returns is based on a script by David Magee (Life of Pi) and directed by a man who loves musicals more than most in Rob Marshall (Chicago, Into the Woods) and the pair appear to have really tried to recreate the best moments and memories of the original film in this expanded story. However, based on this brief glimpse, it's clear they are doing something different with the characters and story and not just cashing in on the nostalgia, though there are perhaps some glimpses of that.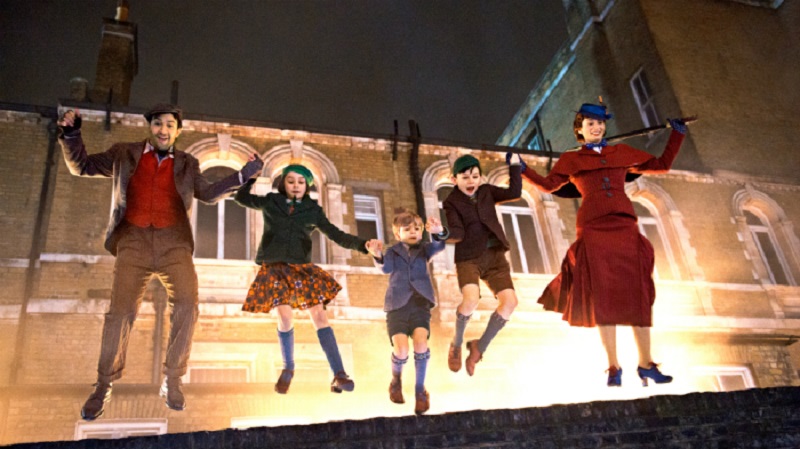 The movie will also see the return of the much older, but still energetic Dick van Dyke who played a chimney sweeper and male lead in the original movie. Julie Andrews (who played the original Mary Poppins) was apparently also offered a role in the movie, but declined to not upstage Blunt's take on the character. Which I think is a good thing, because Blunt is an excellent actress in her own right and certainly seems to have taken the opportunity to shine here.
The film also features an impressive support cast of Lin-Manuel Miranda as Jack the lamp-lighter, Meryl Streep as Mary's cousin Topsy Turvy, Angela Lansbury as Mary's pal the Balloon Woman and Colin Firth as Michael's penny-pinching boss, William Weatherall Wilkins.
Mary Poppins Returns certainly has a lot to do to if it hopes to live up to the original movie, but I definitely think, based on the evidence we are seeing so far, that it has certainly got all the right ingredients to do so. After all, a spoonful of sugar certainly makes the medicine go down.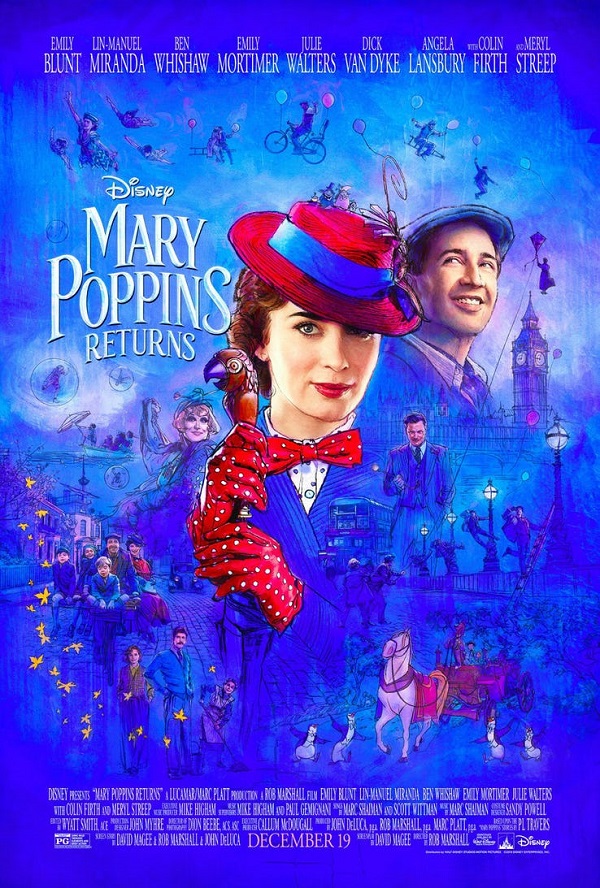 Last Updated: September 18, 2018