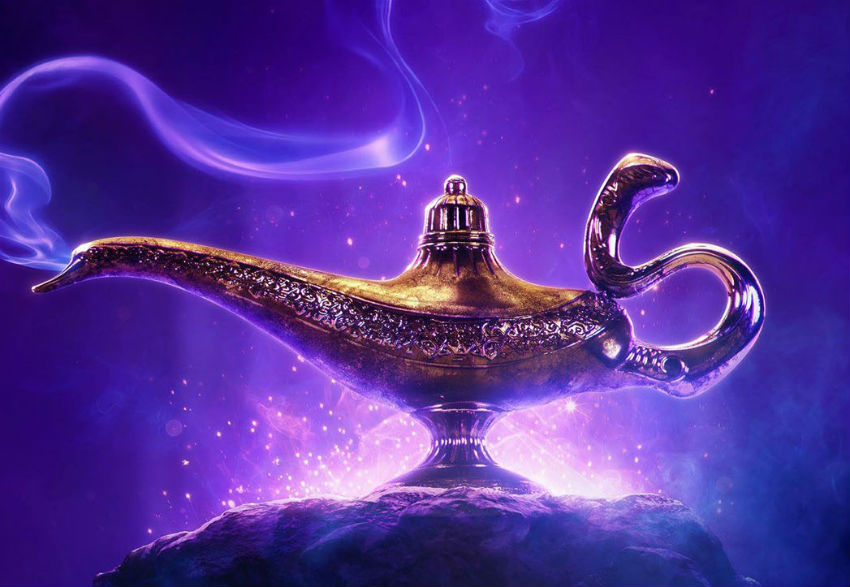 I can show you a world… in which Disney makes a boatload of money by remaking a selection of their classic animated films as live-action movies. Since the success of Maleficent in 2014, the House of Mouse has been steadily moving along with all their live-action remakes, and luckily for us, they've all turned out pretty grand. But of the many, many titles they have planned, the one that had always been the most contentious was Aladdin.
Based on the Arabic folktale One Thousand and One Nights about a street urchin who finds a magic lamp with a resident genie and wishes his way into a wealthy princedom, Aladdin released in 1992 to uproarious critical acclaim, earning two Oscars and a Grammy. It was also an instant hit with audiences, becoming the first animated film to ever make half a billion dollars, and it was actually the highest-grossing animated film of all time until The Lion King (also on the live-action remake cards) dethroned it in 1994.
Besides for its award-winning music, it's most widely recognized feature is undoubtedly the late Robin William's manic turn as the rubber-faced Genie. The magical blue wish-granter would become an iconic and greatly beloved character for both Williams and Disney… and now Will Smith needs to live up to that. Somehow. I think it's safe to say that the Not-So-Fresh-Anymore Prince has some pretty big slippers to fill, more so than Mena Massoud and Naomi Scott, who respectively play Aladdin and his plucky love interest Princess Jasmine. Adding another wrinkle into this adaptation is the fact that it's directed by Guy Ritchie, who made his career making English gangster movies like Snatch and Lock, Stock and Two Smoking Barrels, a far cry from a Disney family film.
Ritchie and co have been keeping this film strictly under wraps, as we haven't seen or heard a thing even though it finished up its principal photography back in January already (plus some extra reshoots in August). But now we finally have the first teaser trailer released by Disney in the early hours of this morning. So does this, at last, give us an idea of what this entire enterprise will look like? Well, kind of.
Okay, so clearly they're holding back Smith's Genie – and actually most of the movie – for a big reveal later, but the little bit we see here certainly looks the part. Besides for Massoud's seemingly pitch-perfect casting as Aladdin, I absolutely love the vibrant visuals Ritchie is going for here – this almost looks cartoonish, but in the very best way – and how he's realized iconic elements like the tiger cave filled with riches.
Aladdin also stars Marwan Kenzari, Navid Negahban, Nasim Pedrad, Billy Magnussen, and Numan Acar, and – most importantly for some – will boast new songs and a score written Alan Menken, the composer of the original film, and the Oscar-winning La La Land composer duo Benj Pasek and Justin Paul. The film is scheduled for release 24 May 2019.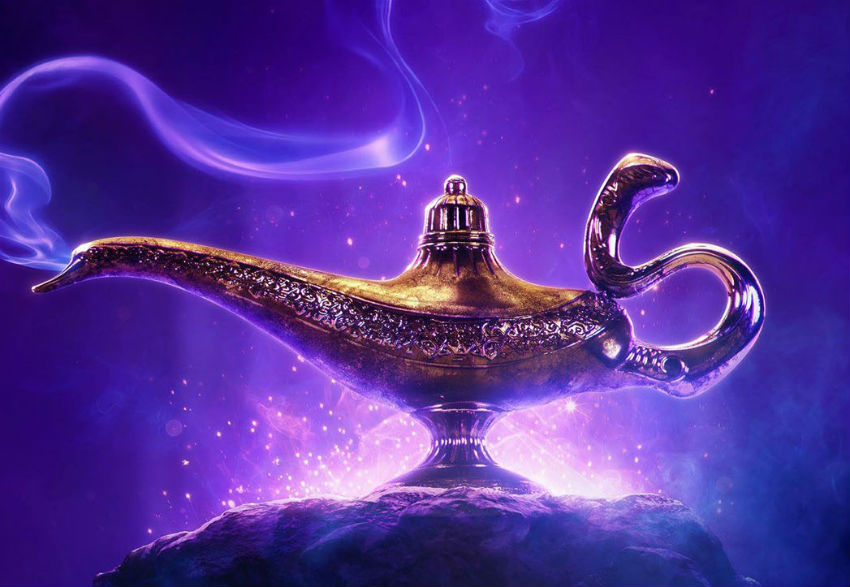 Last Updated: October 12, 2018