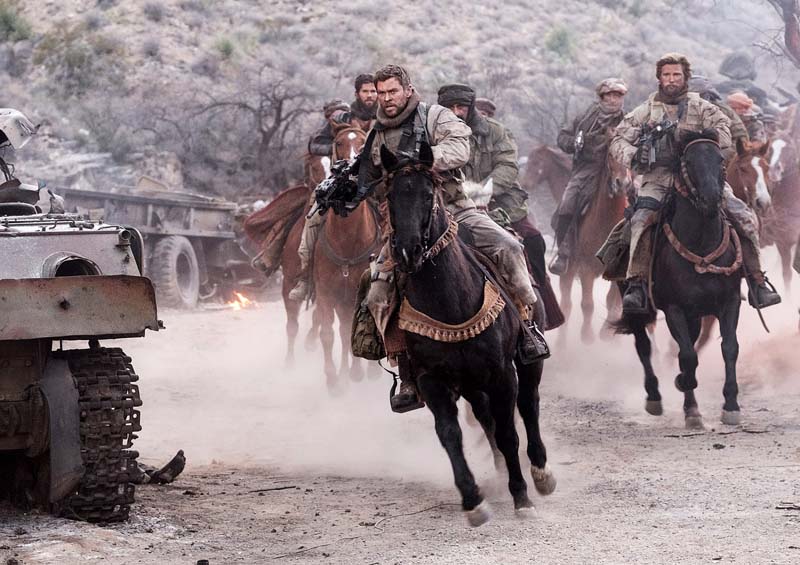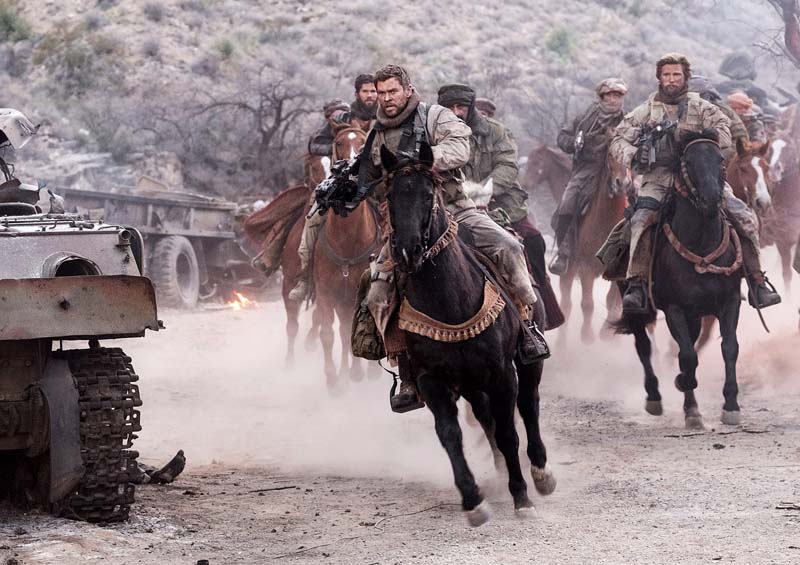 This Friday, Chris Hemsworth will go to war as the God of Thunder in Thor: Ragnarok, but in 2018 he will also be fighting a far more realistic battle. 12 Strong: The Declassified True Story of the Horse Soldiers is an upcoming war drama adapted from "Horse Soldiers", Doug Stanton's true story novel recounting of how, in the wake of the 9/11 terrorist attacks on the USA,  a group of CIA and US Special Forces officers are sent deep into Afghanistan to meet up with a local, unpredictable general to battle the Taliban.
Outnumbered and outgunned, this motley crew is forced to use horses to engage in open warfare against tanks and superior numbers. And as Hemsworth explained to USA Today, it was that angle of asymmetric warfare that attracted him to the story.
That absolutely got my attention, the visual uniqueness of this warfare. Then I found out what was actually achieved in those conditions. It blew my mind, to say the least.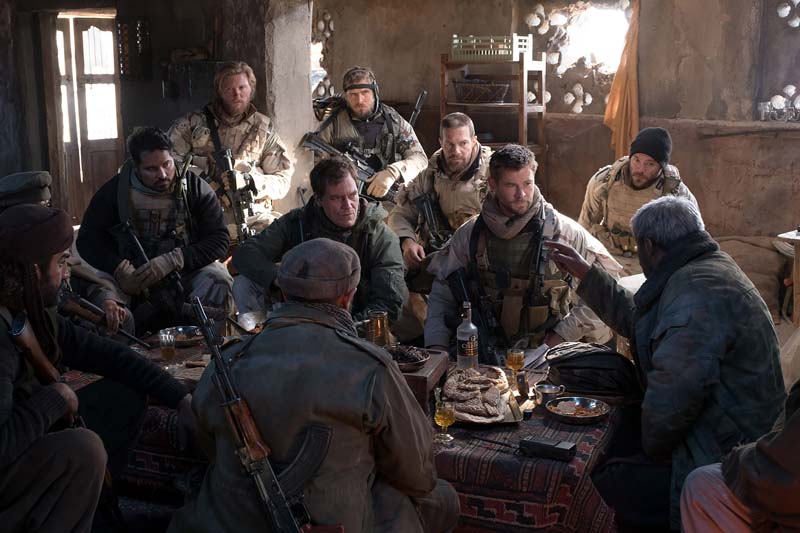 USA Today also released the first full trailer for the film which shows Hemsworth in action alongside Michael Shannon (hey, it's Thor teaming up with Zod), and a fantastic support cast that includes Michael Peña, Austin Stowell, Trevante Rhodes, Rob Riggle, Elsa Pataky and Taylor Sheridan. The trailer is admittedly a bit heavy on the jingoistic flag-waving, but there's no denying the appeal of an against-the-odss tale like this as producer Jerry Bruckheimer explained.
It's a fascinating story. These guys went in with the strong possibility that they would not be coming back. They had to go through these mountain passes the only way they could do it, on horses.

It's one of the few tales out of our current history that shows how America can respond in a positive way, helping people. They went in there and got the job done, driving the Taliban out and changing the war.
Relative newcomer director Nicolai Fuglsig (Exfil) helms 12 Strong: The Declassified True Story of the Horse Soldiers. With his inexperience, it's hard to judge if he will be able to balance out all the overwhelming Rah-rah! sentimentality from the trailer in the final film, but at least it looks like he has a good eye for some striking visuals. He will have some seasoned veteran backup though as the script was adapted by ed Tally (The Silence of the Lambs) and Peter Craig (The Hunger Games; Mockingjay). The film is scheduled for release on 19 January 2018.
Last Updated: October 24, 2017