There is a saying in war that you should never bring a knife to a gunfight. Well it should probably also include not bringing a horse to a tank fight. And yet that is what these 12 brave soldiers did when they decided to take on the Taliban following the tragedies of September 11. A somewhat bizarre approach, but I guess when you are trying to sneak into a country and take on a hidden enemy, going all gung-ho is perhaps a little obvious and either provides the enemy with time to move or makes your army a hidden target.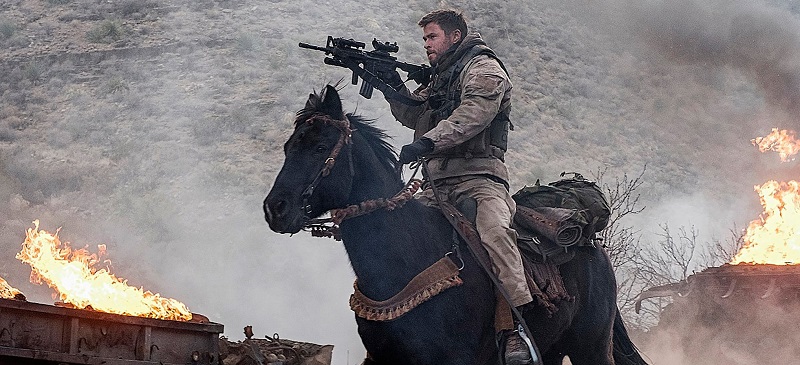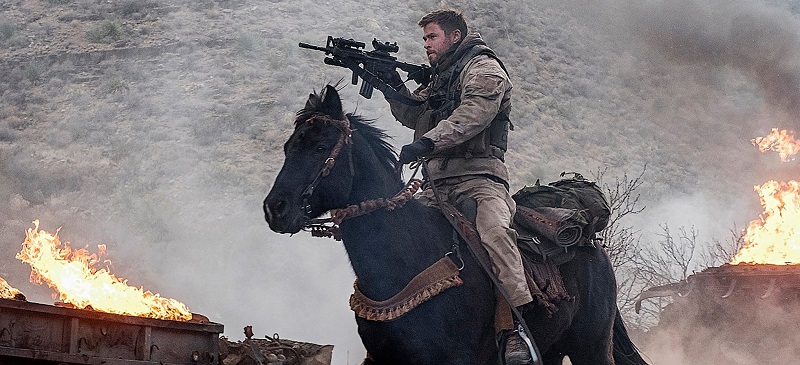 It also paints a different picture from the usual battles we get to see featuring the US which tends to be more about the size of the boom than the heart of the character. Though to be honest, based o this trailer, the new Jerry Bruckheimer produced and Nicolai Fuglsig directed film, while certainly trying to ramp up the emotions, still looks filled with much of the same patriotic thrills that you would expect from a Michael Bay type film, minus the robots and scantily clad women.
The movie is based on a true story about a military operation dubbed Task Force Dagger which saw 12 men travel to Afghanistan to try and uncover the whereabouts of the enemy and hopefully take as many of them out as possible, until they realise that the enemy they were taking on was perhaps a little more equipped than they expected. The film is based on the best-selling novel by Doug Stanton and while my actual knowledge of the events equals the grand total of nothing, it does appear that the movie may be taking a few liberties with the truth in the interest of making a grander, more heroic movie.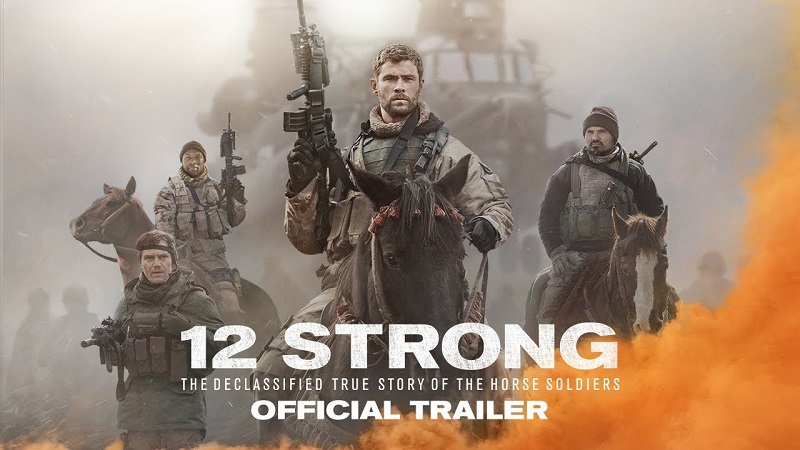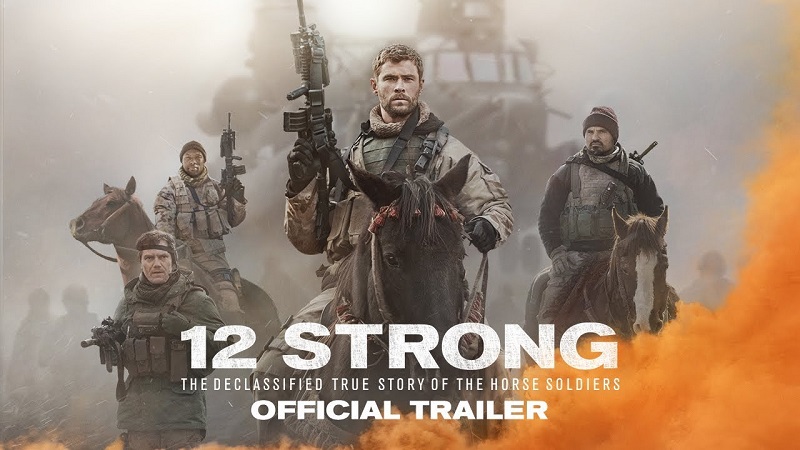 Which I guess is what you expect when the US army is led by an Australian in the form of Chris Hemsworth. He might not be American, but he is certainly heroic though and looks suitably inspiring in this role, which will see him fight alongside other big Hollywood stars Michael Shannon, Michael Peña and William Fichtner.
12 Strong releases in the US on January 18, 2018, with no set release date for South Africa yet. It should offer some decent entertainment that balances the realism of war with some of the popcorn action which doesn't require you to invest too much when it does though.
Last Updated: November 24, 2017