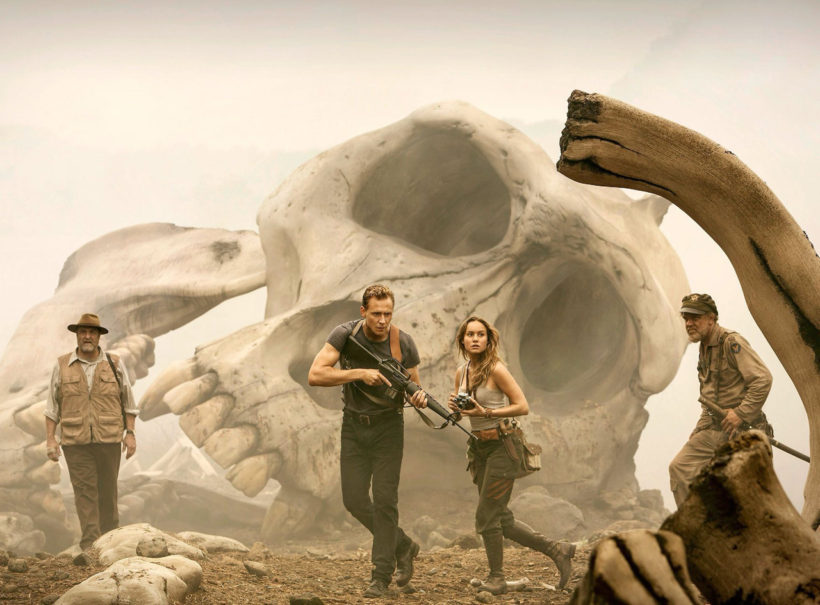 We've heard a lot about Kong: Skull Island, especially how big the titular giant ape was going to be in this new reboot (a necessary upgrade since he was being poised to take on Godzilla in an upcoming cinematic fist fight). But now we can finally stop hearing and actually see for ourselves, as during the film's Comic-Con panel, Legendary Pictures debuted the movie's first official trailer. And they've been kind enough to already post it online!
There's nothing much else I can say about this movie now that we haven't already said over the last few weeks, so I'm just going to leave you guys to marvel at this trailer and the incredible poster that was released along with it. Check them both out below.
Yeah, they definitely weren't monkeying around when it came to the claims of how big this ape is. And I have to say that I actually love that this doesn't blow the movie's load early by fully revealing Kong now already. I want that moment to wow me in the cinema, and this trailer definitely tells me that it can.
Kong: Skull Island was directed by Jordan Vogt-Roberts, and stars Tom Hiddleston, Samuel L. Jackson, Brie Larson, John Goodman, Jing Tian, Corey Hawkins, Jason Mitchell, John Ortiz, Shea Whigham and Toby Kebbell. It is scheduled for release on March 10, 2017.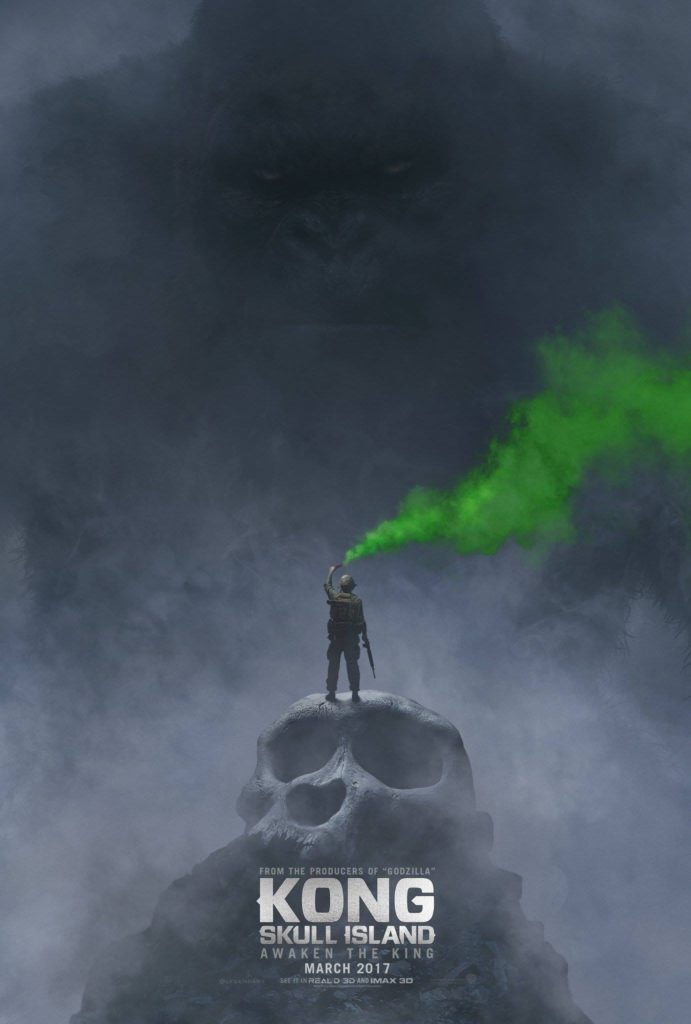 Last Updated: January 4, 2017