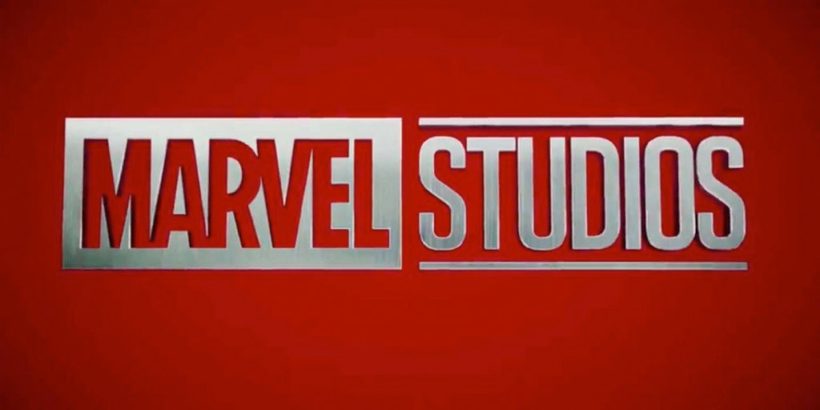 Last night, for the first time since they got into this whole comic book movie making business, Marvel Studios was playing catch-up. Earlier in the day yesterday, Warner Bros put together one of the most successful Comic-Con panels ever and simply the blew the roof off Hall H with their reveals for Wonder Woman, Suicide Squad and Justice League (not to mention, King Arthur: Legend of the Sword and Fantastic Beasts and Where To Find Them as well). Marvel needed to respond with something big to take back the limelight, and whether they succeeded in that or not is certainly up debate. Either way, they certainly gave us a lot to geek out on!
Leading the charge from Marvel was the magical new trailer for Doctor Strange, as well as all the info and footage revealed for Guardians of the Galaxy Vol. 2. But those were not the only things the studio brought to Comic-Con. First up, Marvel Studios is getting a new logo (up top!) and fanfare, and debuted both to the audience in Hall H.
Check out the new Marvel Studios logo that just debuted at #SDCC in Hall H!https://t.co/xUX0WTvCyB

— Marvel Studios (@MarvelStudios) July 24, 2016
Here's the old one just in case you need to compare.
Got to say, that while I like the new MCU highlights in it, I actually prefer the old logo and fanfare. But lets be honest: Who cares? You're not here for this, so lets get to the more juicy stuff. Firstly, although it's been widely reported on already, Marvel have now finally made it official that Brie Larson will indeed be playing Captain Marvel. The announcement came with a brand new logo for the movie as well as… Well, nothing actually. Not even a peep from Larson who was just brought out on stage right at the end of proceedings for a photo op. I was really hoping that we would be getting more casting news or even a director's announcement for the movie, but there was nothing. With no D23 Expo this year, there won't be another stage as big as this to make the announcement.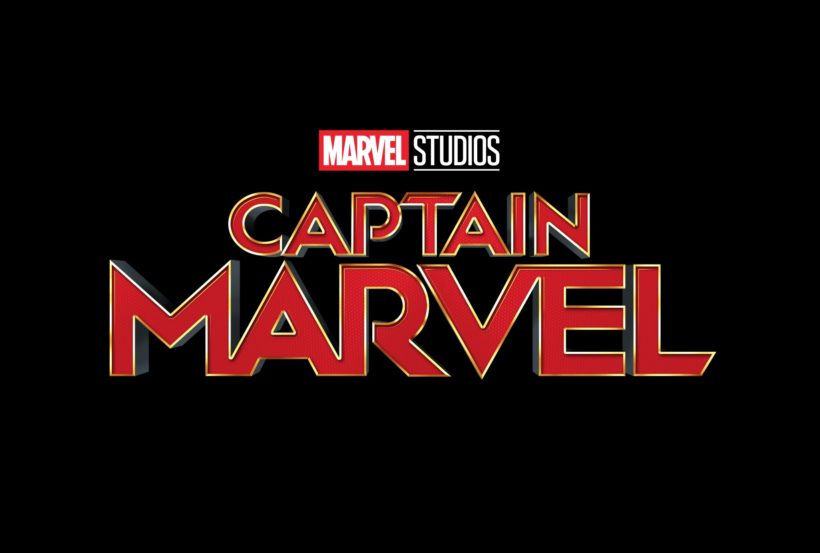 Also getting a new logo was Thor: Ragnarok, but it at least came with some new footage from the upcoming threequel. Marvel have not put this footage online, this which is incredibly unfortunate because it sounds like director Taika Waititi (Things We Do In the Shadows) showed off some hilarious moments. Specifically, a mock documentary that finally answered the question of what Thor was up to during the events of Captain America: Civil War. It seems he was slumming it in New Zealand! Here are two descriptions of the footage from FlickeringMyth and Collider.
In the Thor clip, we see a mini documentary about how Thor, stressed from everything he's been doing with the Avengers, has moved to New Zealand and has moved in with a normal guy named Darryl as his roommate. One scene has him sitting with Bruce Banner at a cafe. Banner is shocked that Thor hasn't hear about everything that's going on between Cap and Iron Man. Thor seems a little miffed that Iron Man hasn't called him, but admits that he doesn't have a phone. "Tell him to send me a raven!" he says. Thor gives a tour of his room which has "Keep Out Darryl" written in runes on his door. He has made a bed for Mjolinir and has a crudely made chart on the wall that says "What are infinity stones?". He points to a drawing of Thanos and calls him a "purple guy". Thor says he hates standing up. One scene has Thor reading to a class of children and showing drawing of the Avengers. One kid recognizes Vision and Thor says, "I'm actually surprised you knew who that was!"
The footage (a mock documentary produced by the 'New Zealand Film Board') perfectly captured Waititi's irreverent sense of humor and made me wish Thor: Ragnarok were just a straight comedy. In the mock-doc, Thor's revealed to be living in Australia with his human roommate Daryl. The jokes come flying rapid fire – a favorite: poor Daryl constantly has to clean up after his messy roommate, but can't vacuum the floor because Thor's hammer is in the middle of the room, blocking his path. Meanwhile Thor attempts to compose the perfect email to Tony and Steve that will help solve their "little strife." We also see that Thor's constructed an elaborate board with various interlocking strings, attempting to get to the truth behind the 'infinity stones'. There's a ton more jokes – too many to list (Thor keeps a baby hammer in a crib; Thor only communicates via raven); but suffice to say Chris Hemsworth may easily be one of the most underrated comedic talents today. Between Ghostbusters and this mock documentary, he's one of the few actors not afraid to be the punchline of a joke.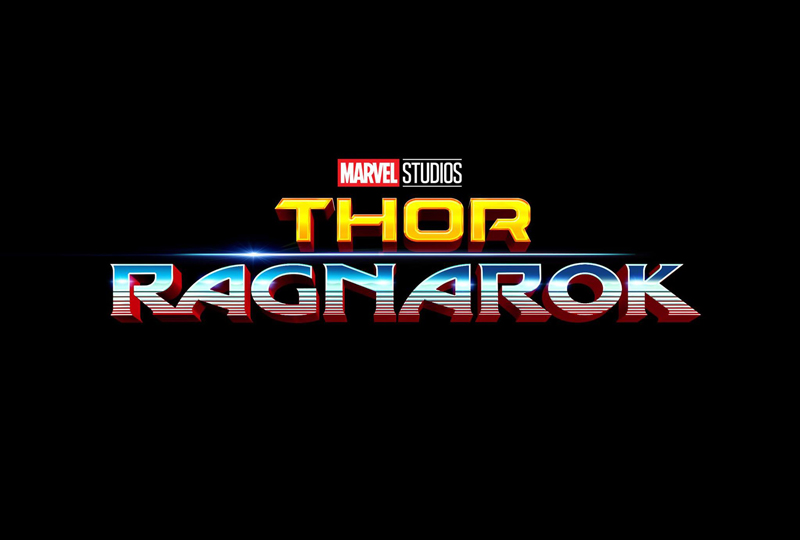 Once the jokes were over though, the clip transitioned into proper scenes from Thor: Ragnarok. Due to the very early point in the production though, most of the shots were unfinished, using behind-the-scenes footage. There were more teases about the film's "Planet Hulk" connection which was all but officially confirmed yesterday, and it all still sounds pretty great according to GeeksOfDoom's description.
We see Thor in brand new armor, resembling nothing like the previous armors he has worn in the past. Standing against the blue screen, this Thor is about to go up against other warriors wearing war paint and other beasts that appear to be a part of the gladiator sequence. This is important because it finally confirms that Hulk is on this planet as their gladiator champion. Though it is still too early, we see concept art of a Hulk decked out in gladiator armor that almost mirrors the kind of armor we've seen in the World War Hulk story arc. These shots eventually lead up to Hulk and Thor headed towards each other for what looks like a battle to the death.

Fans were also treated to seeing Cate Blanchett as Hera, although it was very brief. We also saw concept art of Jeff Goldblum as the Grandmaster. He didn't look like the pale-blue skin being that is depicted in the comics, although they may be reserving the final look for a later time. In the final shot we see Hulk hurling himself towards the open mouth of the fiery demon, Sutur.
Hulk: Demon dentist?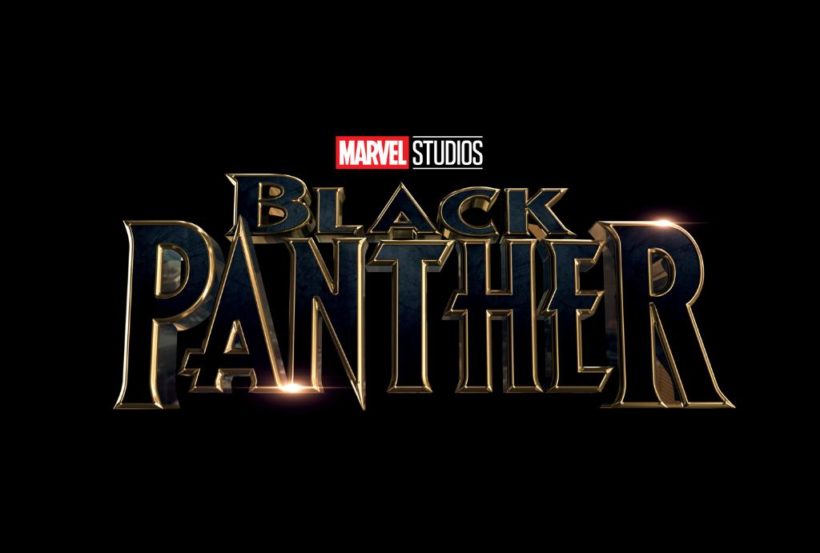 Also at the panel was the entire cast of Black Panther who were all officially introduced – along with the reveals about exactly who they would be playing – by director Ryan Coogler. Joining Chadwick Boseman's titular King of Wakanda, T'Challa, who was last seen putting the Winter Solder on ice in Civil War, will be Danai Gurira as Okoye, the head of the Dora Milaje, the all-female security force that protects the King of Wakanda; Lupita Nyong'o as Nakia, a member of the Dora Milaje who in the comics was in love with T'Challa but could not marry him and thus turned her unrequited love to hate, and Michael B. Jordan as the villainous Erik Killmonger.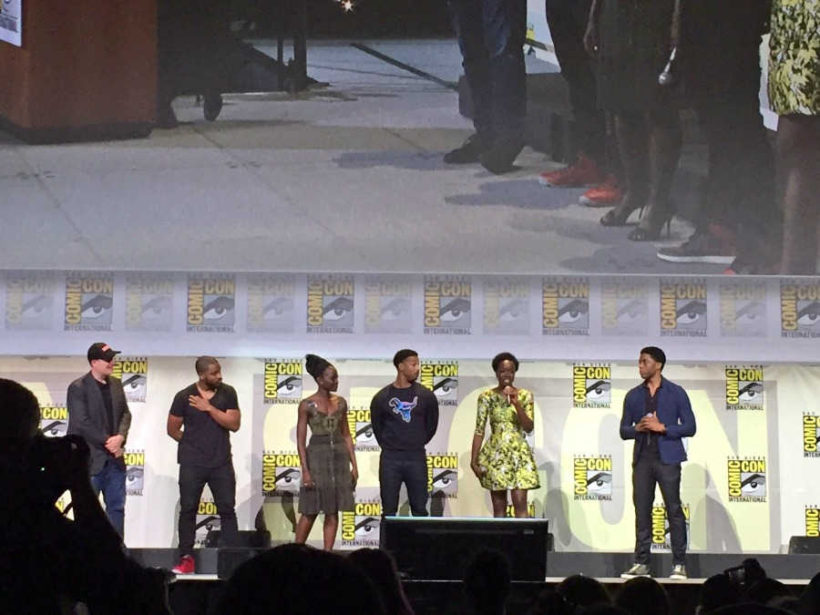 In the comics, Killmonger was a Wakandan citizen named N'Jadaka whose father was press ganged into service by the evil Ulysses Klaw (played by Andy Serkis in the MCU and last seen being unhanded in Avengers: Age of Ultron). When Klaw's plot to take over Wakanda failed, N'Jadaka's father was killed and his family exiled as punishment for his involvement. Holding his grudge for his father's death, N'Jadaka trained himself in all the necessary skills of combat, tactics and technology so that he could take revenge against the Wakandan royalty. Calling himself Erik Killmonger now (how subtle), he took advantage of the Black Panther being away so often on Avengers business to slip back into Wakanda and stage a coup. It would be the first of many such attempts and engagements between Killmonger and Black Panther.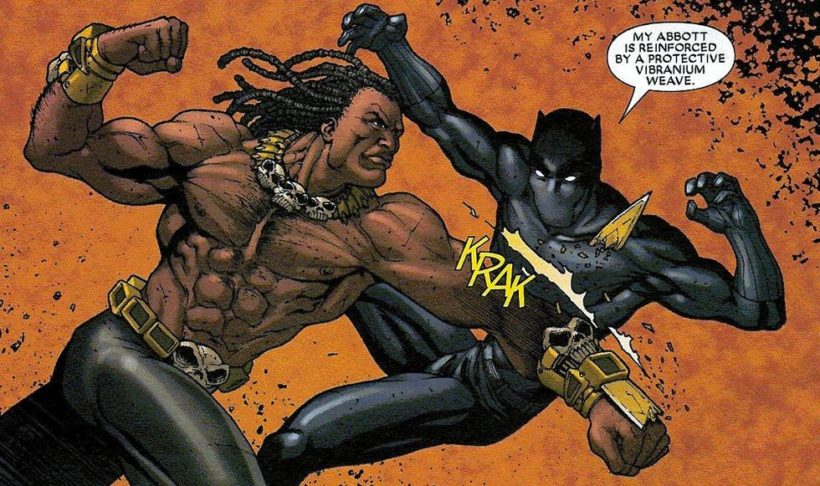 Finally, Marvel also swung some the first footage of Spider-Man: Homecoming into Hall H. Unfortunately, just like the others, the video has not been put online, which means we have to rely on some footage description courtesy of Collider.
And that's where today's footage took place, focusing on the John Hughes-inspired high school comedy element of the film over the superhero action. Watts described Homecoming as a "straight up high school movie" about a 15-year-old kid, calling it the "ground level of the Marvel universe," where we leave behind the billionaire playboy lifestyle and intergalactic adventures, for the simple, universal experience of going through puberty…well, sort of universal because Peter Parker ain't your average teen.

"Every story, every hero, has a beginning," reads the screen as we cut to a high school yearbook filled with images of our Marvel heroes as teens (seemingly taken from the pages of their real life counterparts' actual yearbooks). Then it zooms in on a still and transitions to footage from Homecoming. Peter Parker is walking down a delightfully, authentically diverse high school hall where he spies a poster for the upcoming Homecoming dance.

The scene cuts to a schedule breakdown. First up — 9:30 — Science class, where he's definitively not paying attention, instead watching himself swing around Giant Man's legs in footage from Civil War's climactic airport sequence. His teacher busts him, calling on him to answer a complex question, but this is Peter Parker we're talking about, so of course he knows the answer. Next up — 11:30 — Women's Studies, aka watching the pretty girls in school with his buddy. "We should probably stop staring," they say as a girl at the next table over gives them a dirty look. 1:00 — Web Design, where he's secretly concocting his high-tensile webbing using chemistry equipment. 2:00 — Physical Education, which means eavesdropping on the pretty girls as the play F, Marry, Kill with the Avengers. They're crushing on Spider-Man, and Peter can't help but stare as he does push-ups.

Finally, 3:30 — Study Hall, where he's sitting around a table of his peers. "I gotta go," he says, presumably rushing off to some high-stakes action, when Zendaya's character suspiciously asks "What are you hiding, Peter?" The screen cuts to a montage of him in full Spider-Man mode; swinging on top of a moving car, climbing a building, generally being a superhero, and you're reminded that being a teenage boy with classes, crushes and family makes it impossible to keep this secret. It's classic Spider-Man. We cut back to Zendaya, "Just kidding," she says, "get out of here."

The screen cuts to a perfect logo — a Spider-Man: Homecoming sticker, stuck to the front of a bound notebook. The kind you'd doodle in while not paying attention in history. The scene quickly cuts to Peter and his friend doing an elaborate secret handshake, and finally, the capper at the end, we see vulture soaring down. Boom goes the dynamite.
That sounds really cool actually. And it especially seems as if director Jon Watts has nailed that John Hughes feel that Marvel have been so proudly boasting about. On top of the footage though, Marvel also revealed some concept that officially confirmed for the first time that the film's villain will indeed be the Vulture. There's no word yet on whether Michael Keaton will indeed be playing him as numerous reports have suggested, but we can at least see that this cinematic version of the classic Spidey villain will be going all high-tech. No, green onesies and feathery bird wings here!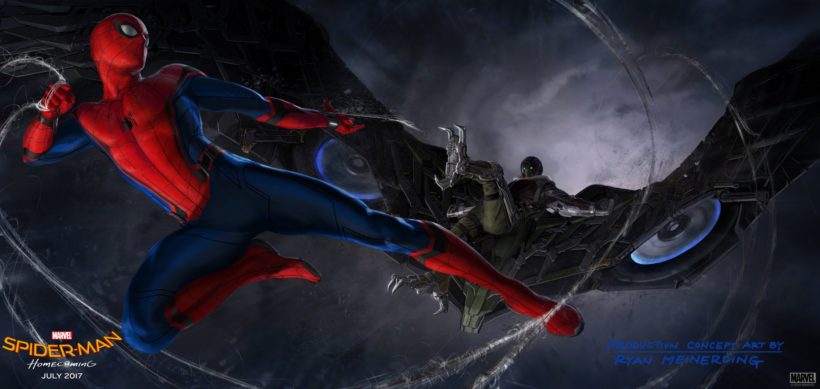 And that essentially wrapped up the Marvel panel! What was your favourite moment? Was there anything that surprised you, or maybe something that disappointed instead?
And just so that we're all keeping track of these things, Marvel's full Phase 3 lineup has Doctor Strange on November 4, 2016, Guardians of the Galaxy Vol. 2 on May 5, 2017, Spider-Man: Homecoming on July 7, 2017, Thor: Ragnarok on November 3, 2017, Black Panther on February 6, 2018, Avengers: Infinity War Part I on May 4, 2018, Ant-Man and The Wasp on July 6, 2018, Captain Marvel on March 8, 2019, and Avengers: Infinity War Part II on May 3, 2019. On top of those, there are also still three untitled movies films scheduled for May 1, 2020, July 10, 2020, and November 6, 2020.
Last Updated: January 4, 2017