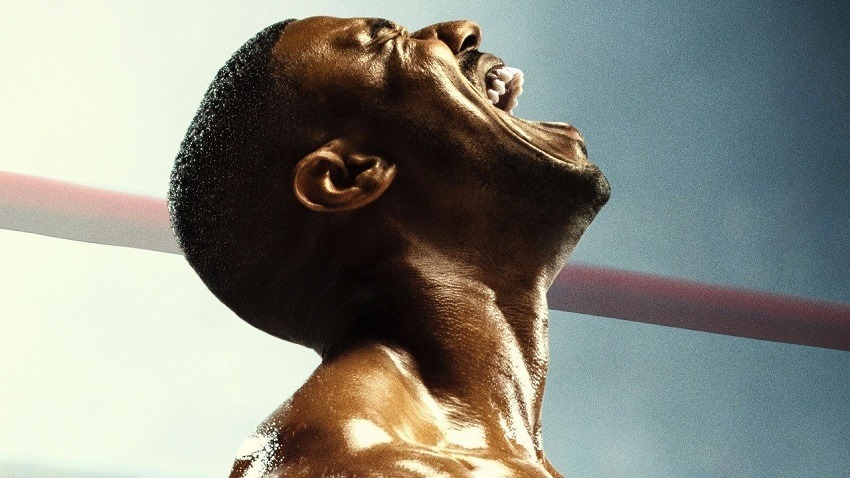 Ryan Cooglar's Creed was surprising. In part due to its shift of focus, choosing to forge a new path ahead with the son of a supporting character from the original run of Rocky films, and now Stallone's own blood. But also because of how well it understood what made those first Rocky films tick. Rocky's best bouts have been ones with enough heart outside of the ring, focusing on family drama and strong character moments. It's what Cooglar and his cast nailed in their first outing, and thankfully it's what remains the strongest aspect of Creed II.
Taking place a few years after the underdog rise of Adonis Creed in the establishing film, Creed II opens with "Donnie" reaching the highest point in his career: The Heavyweight Championship. It's the fairytale ending that could've easily been shoehorned into a short sequence in the last film, but instead establishes a strong sense of progression at the start of this one. Adonis, played superbly again by Michael B. Jordan, and his mentor, father-figure and trainer Rocky (with Sylvester Stallone rooting this ageing boxing well), are in perfect sync. They harmonise with preparations for the fight and the subsequent victory, enjoying the star-studded moment that so many years of hard work have built up to. It's a cheerful start to the film that establishes the stakes for what is to come too.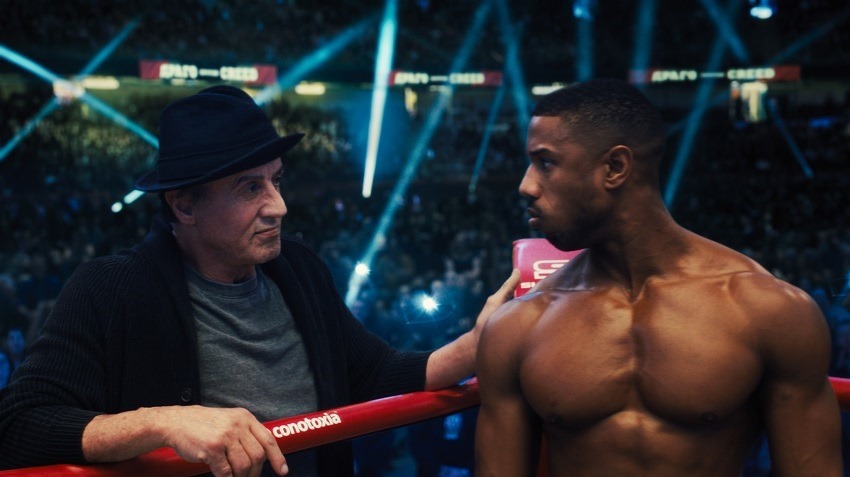 On the other side of the world, one of Rocky's most infamous rivals is preparing for revenge. Dolph Lundgren's Ivan Drago has not let the shame of his defeat to Rocky fade, chiselling his son Viktor into the perfect weapon to exact their revenge. Abandoned by his wife and ridiculed by his country, Drago's only goal is redemption – a welcoming embrace from his kin with the defeat of Adonis Creed, and a proclamation that he has bred the perfect fighter despite Rocky's best attempts. Viktor, played by boxer and acting newcomer Florian Munteanu, is stuck between these two worlds. He's haunted by a fractured upbringing, with a missing mother and unloving father, but understands what a fight against Creed means for both his personal acceptance and professional career.
It's hard for Adonis to resist the public challenge that the Dragos offer, despite the reluctance from both Rocky and partner Bianca, with Tessa Thompson reprising her role of the latter. Adonis wrestles with the responsibility he owes to his late father in avenging his death but fails to recognise that he's taking the same steps towards uncertain outcomes. With a family to care for and a title to defend, Adonis makes difficult choices throughout the film, and very often not the right ones.
Creed II excels when it's showing these fallouts in detail, and how the effects of the flashy fights within the ring resonate far further than just the fighters themselves. Adonis and Rocky suffer through a strained relationship during this story, with both failing to consolidate their mistakes and choosing to justify their actions in flawed ways. It's near overbearing in its delivery, and each conversation between the two is emotionally riveting. Jordan and Stallone have great chemistry as student and teacher, with both putting in powerful performances.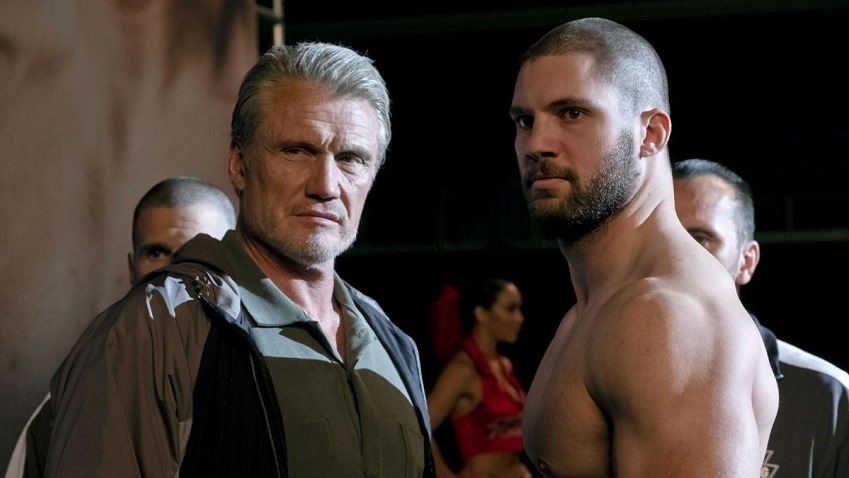 The same goes for the supporting cast, with Tessa Thompson being a standout. Her struggle to connect with Adonis during his battles with the Dragos strains their newfound happiness, as do the difficult circumstances that come along when trying to raise a family amidst turmoil. Bianca is Adonis' voice of reason a lot of the time and the unwavering partner that accepts his flaws but questions them at every turn. Thompson's portrayal in Creed II gives her so much more room to work with now that the relationship between Adonis and Bianca has been established. Having her interweave with both Jordan and Stallone in so many scenes was a smart decision.
Both Viktor and Ivan Drago don't get the same treatment though. For most of the film, they're simply seen as an imposing physical threat, with past events driving their actions. It's not until much later that the film slowly unravels some of their humanity, revealing just how detrimental Ivan's loss to Rocky was in the months that followed it. The two are an unbreakable bond that's only held together by their singular goal. And although there's a good resolution to their arc by the time credits roll, it feels slightly rushed and unearned, sapping its effect from the climatic closing moments.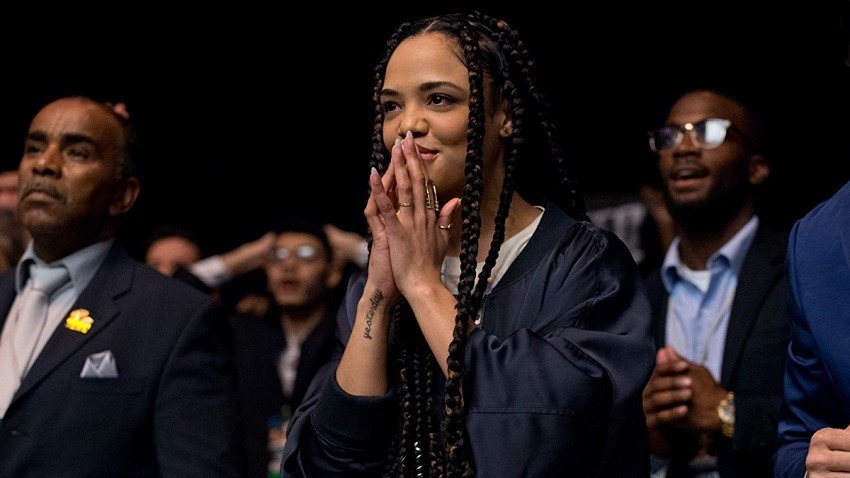 That said, Munteanu does a surprisingly good amount of work with little screen time and few chances for dialogue, expressing a lot of his character's emotions through actions within the ring. These fights between Drago and Creed are as physical as you'd hope for. They lack some of the slick camera work that Cooglar showed off within his reboot, but director Steven Caple Jr. hits home where it counts. The sheer differences between Creed and Drago are clear to see, and the choreography of the fights lends itself well to showcasing their strengths. The fatigue in each bout is earned with powerful punches and convincing comebacks, all of which culminate in an extended and superbly paced final encounter that makes you never want it to end.
There's a lot about Creed II that also indulges too much in nostalgia. Certain sequences and narrative beats are remarkably similar to the highest points in the Rocky series, from the crushing defeats to isolated training montages and somewhat predictable outcomes. The first Creed was so invested in its characters that calling a fight during its runtime wasn't the point. But with the stakes set here for a massive Creed and Drago rematch, some of its beats are easy enough to call that it severely diminishes their impact when the film finally rolls around to them.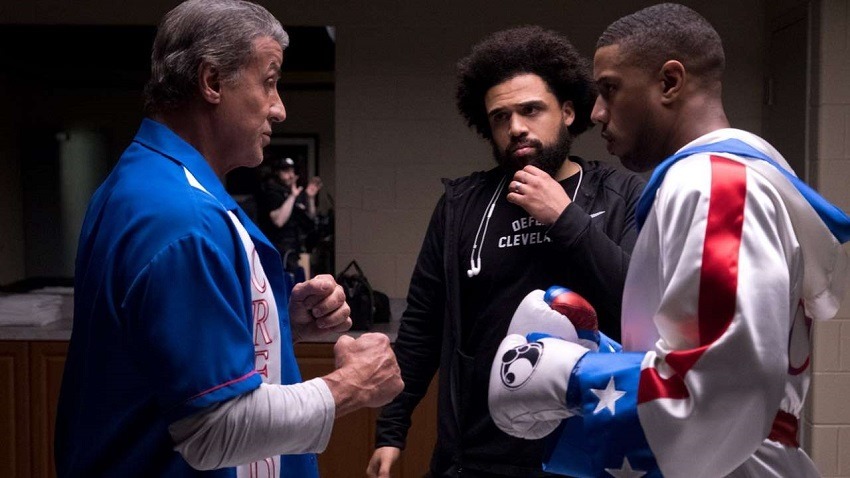 That's not to say Creed II isn't worthy of its name, as it continues to grow the strong established characters from the first film and wraps up its obligations to the past in very satisfying ways. But while Creed was a greatly surprising return to the boxing franchise, its sequel doesn't quite manage the same. It's a strong follow-up in every regard, and now that it has uncharted waters to explore it's going to be fascinating to see where Creed heads to next. If it continues focusing on its core characters, it's one headed for continued success.
Last Updated: November 27, 2018
Creed II

Creed II maintains the rich, compelling drama between its well-written characters to further forge its own legacy, despite some self-indulgence in its homages to the past.