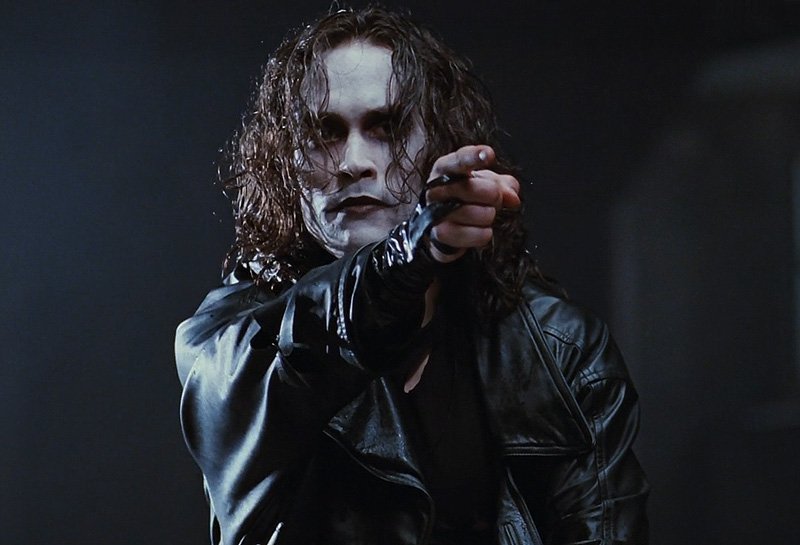 In the immortal words of Reaper from Overwatch: DIE! DIE! DIE! That appears as apt a description as any for the highly troubled planned remake of The Crow which has seen more deaths than the lead characters in James O'Barr's original graphic novel. We've had a string of actors and directors attached to the project only to leave it again, leaving the production in limbo multiple times in the past. And that's exactly where we find ourselves once more today as Deadline brings word that actor Jason Momoa and director Corin Hardy have both exited the project.
This is the second time that Hardy has walked away, this time apparently due to creative and financial differences with Samuel Hadida of Davis Films, the production company who hold the cinematic rights to O'Barr's comics and who were bankrolling the project. It had been reported last year that Davis Films had signed an agreement with Sony Pictures to distribute the film worldwide for an October 2019 release, but now it seems like that deal hadn't been closed due to Hadida's inability to get everything signed off. This left the project in a financial holding pattern once more which was what prompted Momoa and Hardy to pull out. For those few that still had hopes of this film making it to the screen, this is a real blow as the fan-favourite Momoa appeared seriously pumped to play the iconic role of Eric Draven, a slain rocker brought back from the dead by a mystical crow to avenge the murder of his fiancée.
The role of Eric Draven was most famously first played by Brandon Lee, the son of martial arts legend Bruce Lee, in director Alex Proyas' original 1994 adaptation. Unfortunately, it was a role that will forever go down in Hollywood history for the wrong reason as Lee was killed on set during the final days of filming after a mishap with an incorrectly loaded stunt gun resulted in him being fatally shot. The film was finished using a mixture of stand-ins and B-roll footage and would go on to become a cult smash hit, but it would appear that the curse of the crow would never leave this franchise. With the way this remake has fallen apart over and over again, it's time to just stop. The universe doesn't want this to happen, so just give up and let it be. Let the memory of Lee's Draven (because I refuse to acknowledge of the utterly terrible sequels) be the end of this. Please.
Last Updated: June 1, 2018