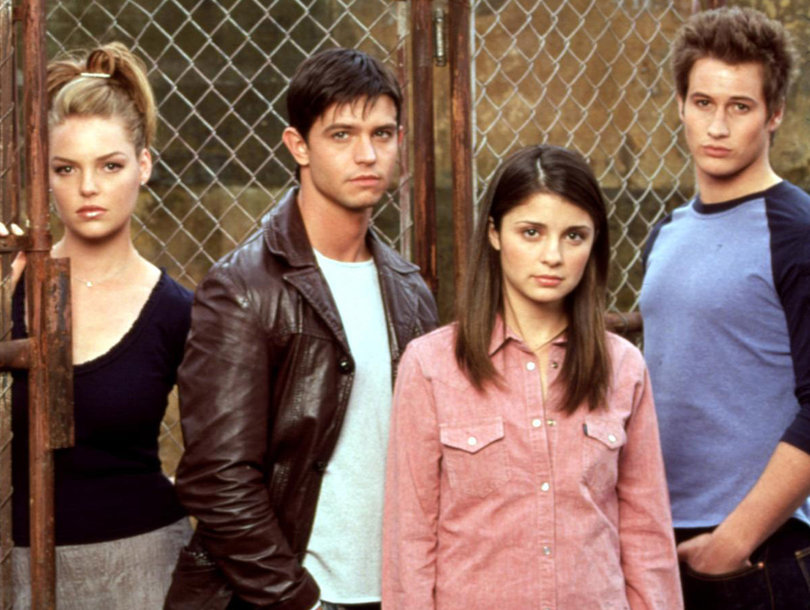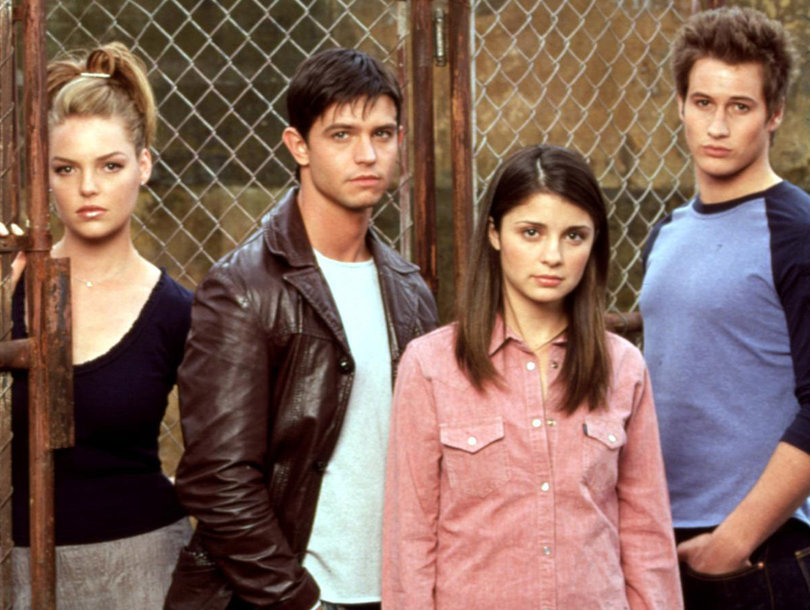 After more than 15 years, it's time to go back to New Mexico for some angsty teenage alien drama again as The CW is looking to reboot cult teen drama Roswell. Based on Melinda Metz's Roswell High book series, the original TV show ran from 1999 to 2002 and followed a teenage girl who discovers that three of her mysterious high school classmates – including the brooding beau she has he eye on – were actually alien royalty whose spaceship had famously crash-landed in Roswell in 1947.
The original show was a launching pad for the careers of a number of its cast, including Shiri Appleby, Katherine Heigl and Colin Hanks – not to mention introducing the world to Dido through its catchy theme song. It also spawned a very vocal fanbase – after a patchy first season which had several poorly received standalone episodes dealing with character relationships, a fan campaign centered around tabasco sauce didn't just keep the show alive until its eventual cancellation after three seasons, but it even forced the production to bring in veteran Ronald D. Moore (Battlestar Galactica, Star Trek) to bump up its sci-fi appeal and longer story arcs. With such a rabid following, it makes sense that CW is looking to revisit it.
This time around though the show will be taking a different approach though, as the mushy feelings drama will be skewing to an older crowd as well as throwing a topical spin on things drama, as Variety explains:
The new, one-hour drama series would follow the daughter of undocumented immigrants who reluctantly returns to her tourist-trap hometown of Roswell, New Mexico. There she discovers a shocking truth about her teenage crush who is now a police officer: he's an alien who has kept his unearthly abilities hidden his entire life. She protects his secret as the two reconnect and begin to investigate his origins, but when a violent attack and long-standing government cover-up point to a greater alien presence on Earth, the politics of fear and hatred threaten to expose him and destroy their deepening romance.
This new show will reportedly still be based on the Roswell High books, so I assume this will be a soft reboot of a new story but still set in the universe of the original show. Having never read the books, my wild speculation is that this alien sheriff is somehow linked to the original group. What's another wild and totally baseless Roswell theory?
There's no word on casting or scheduling for this new show, but it has been confirmed that The Originals' Carina Adly MacKenzie will be acting as showrunner.
Last Updated: October 17, 2017