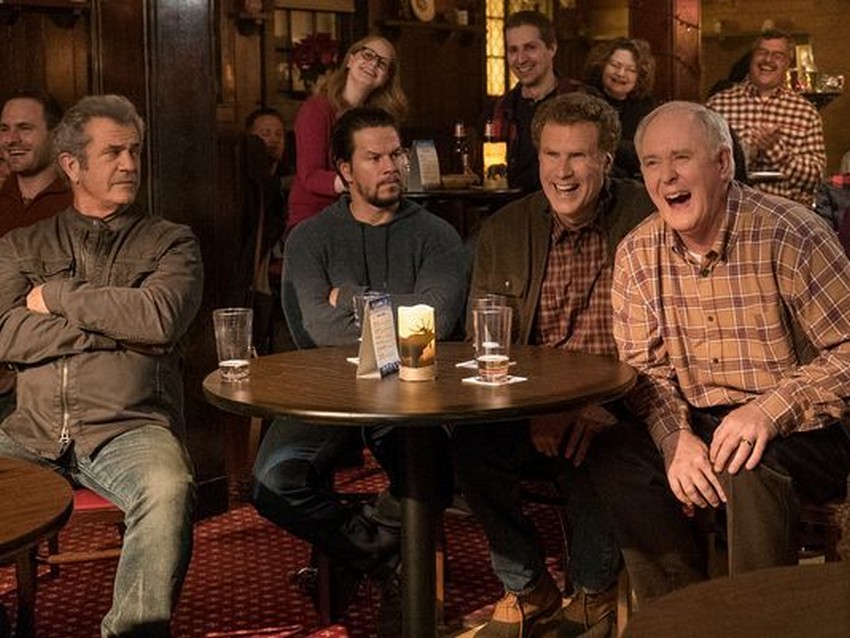 As I write this, it's Sunday morning, i.e. Father's Day. So it's kind of appropriate that I'm about to write up a trailer for Daddy's Home 2, the upcoming sequel to the 2015 comedy that saw Will Ferrell as a mild-mannered man competing with his wife's super cool ex in Mark Wahlberg all to win the affections of their kids. Unlike my own dad (blatant personal plug), the movie was a little disappointing, but despite a critical drubbing this tale of step-dad vs dad caught on with audiences and it went on to more than triple its production budget with a $242 million box office haul. So, of course, there's a sequel.
With Brad (Ferrell) and Dusty (Wahlberg) now having become best buds though, some new drama is introduced in the form of their respective dads who are coming to visit for Christmas. John Lithgow takes on the role of Brad's goofball, overly-affectionate dad – strangely just billed as Mr. Whittaker – while Mel Gibson is Dusty's rough, rabble-rousing, ladies man father Kurt. Much like the first film, what director/co-writer Sean Anders (Horrible Bosses 2, Sex Drive) has assembled on paper what certainly seems like comedy gold, but somehow it just isn't.
At least that's the impression I get from the movie's first sequel trailer, which does boast a couple of great gags, but is mostly rather tame. Maybe – and this is admittedly an incredibly long shot – the better jokes are being held back for the actual film? His personal meltdown withstanding, I have always been a fan of Gibson's work and Lithgow is a master at this type of doofus schtick, so I'll still give this one a go.
Check out the trailer below.
Daddy's Home 2 was co-written by John Morris and also stars Linda Cardellini, John Cena, Scarlett Estevez, Owen Vaccaro, Didi Costine and Alessandra Ambrosio. Here's the full official synopsis:
In the sequel to the 2015 global smash, father and stepfather, Dusty (Mark Wahlberg) and Brad (Will Ferrell) have joined forces to provide their kids with the perfect Christmas. Their newfound partnership is put to the test when Dusty's old-school, macho Dad (Mel Gibson) and Brad's ultra-affectionate and emotional Dad (John Lithgow) arrive just in time to throw the holiday into complete chaos.
Last Updated: June 19, 2017