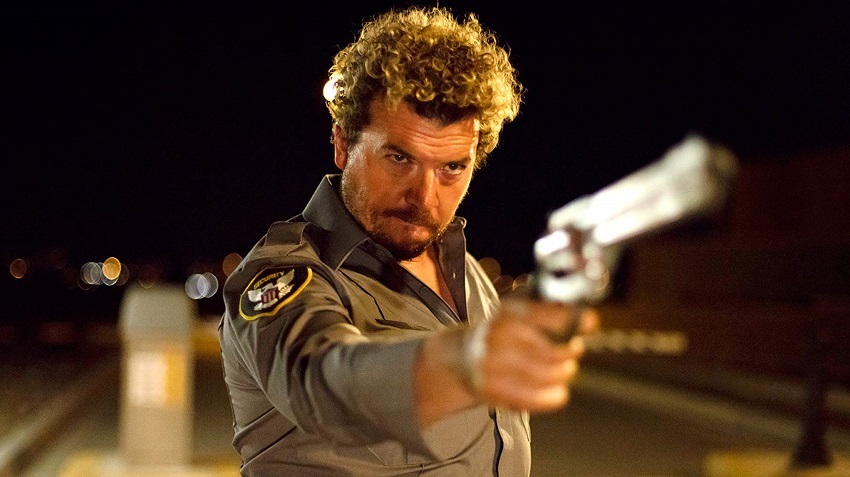 Arizona is a dark comedy/thriller starring Danny McBride (Vice Principals) and Rosemarie DeWitt (Rachel Getting Married). It's directed by Jonathan Watson, making his feature debut after many years as an assistant director which included gigs on former McBride shows like Vice Principals and Eastbound & Down, and written by Luke Del Tredici, writer and executive producer on Brooklyn Nine-Nine.
The official plot synopsis is as follows:
Cassie (DeWitt), a single mom and realtor, hustles to sell increasingly worthless subdivision houses in the midst of the 2009 housing slump, even as she dodges collection calls on her own multiple past-due mortgage payments. When the unstable Sonny (McBride), a disgruntled buyer in danger of losing his home, turns up at Cassie's office, things quickly spiral out of control.

Despite Sonny's assertion that he's "a really good person," he knocks Cassie out, kidnaps her, and drags her along on his impulsive spree of violence. An extensive game of cat-and-mouse between the two ensues, set within a sparsely inhabited housing development.
Let's take a look:
To be honest I'm a bit surprised by how restrained McBride seems in the trailer, and I like it. Yes, there's some of his signature silliness on display, but he's toned it down for Arizona and isn't quite as overbearing as usual. The movie comes off stronger for it because it allows me to pay more attention to the characters and the plot instead of being completely distracted by inane hijinks – and plot-wise it does look like there's a real story being told instead just being a series of skits cobbled together to form a movie. The performances all seem decent, as does the direction.
I don't think this will set the world on fire, and reviews coming out of the Sundance Film Festival where it screened earlier this year seems to confirm that, but it does look like a watchable dark-lite comedy with a relatable real-world inspiration. I wouldn't be averse to watching it, but what do you think?
Arizona also stars Elizabeth Gillies, Kaitlin Olson, Luke Wilson, and David Alan Grier. It doesn't have an official release date as yet, but I'll be surprised if it doesn't get picked up eventually – it would probably do well on a streaming service if it doesn't nab a theatrical release.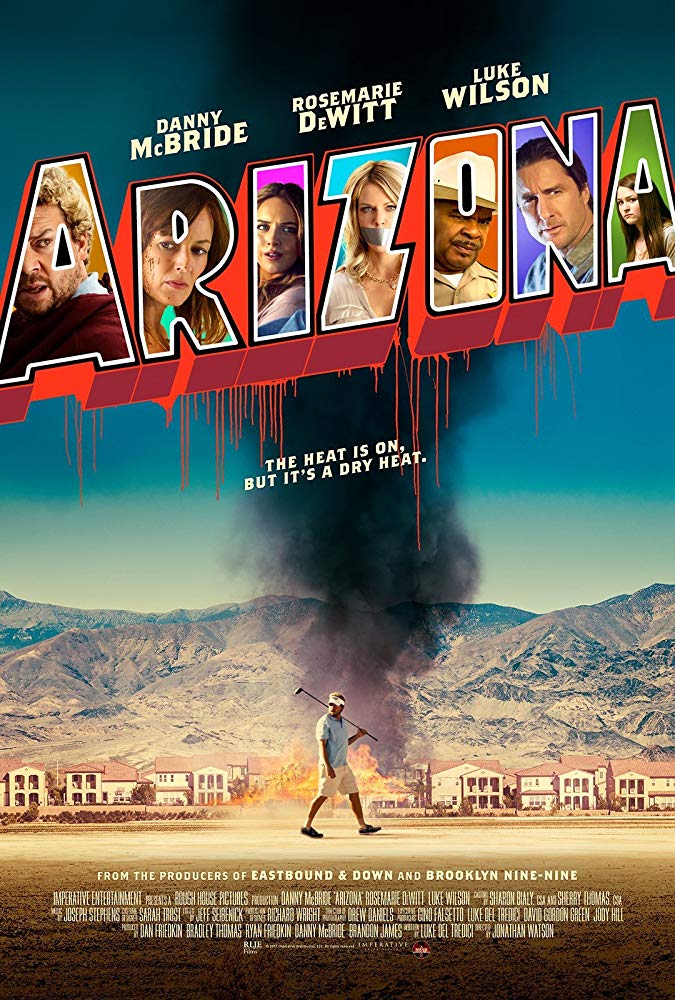 Last Updated: August 14, 2018