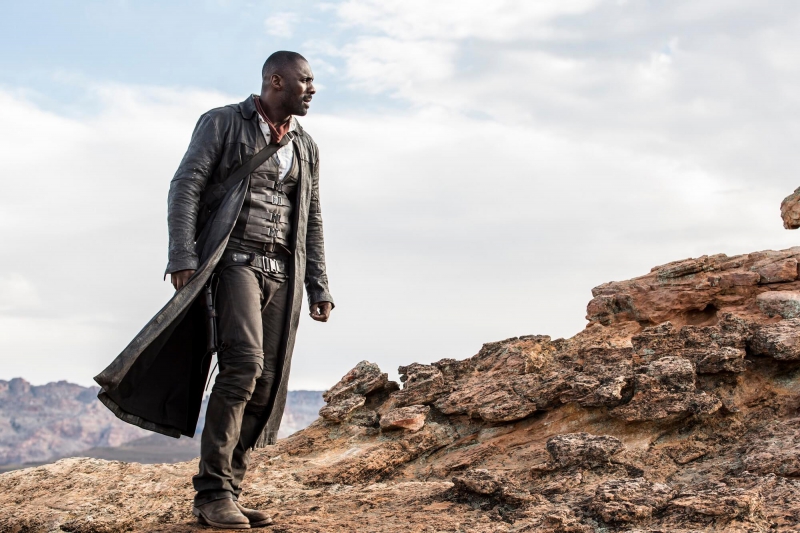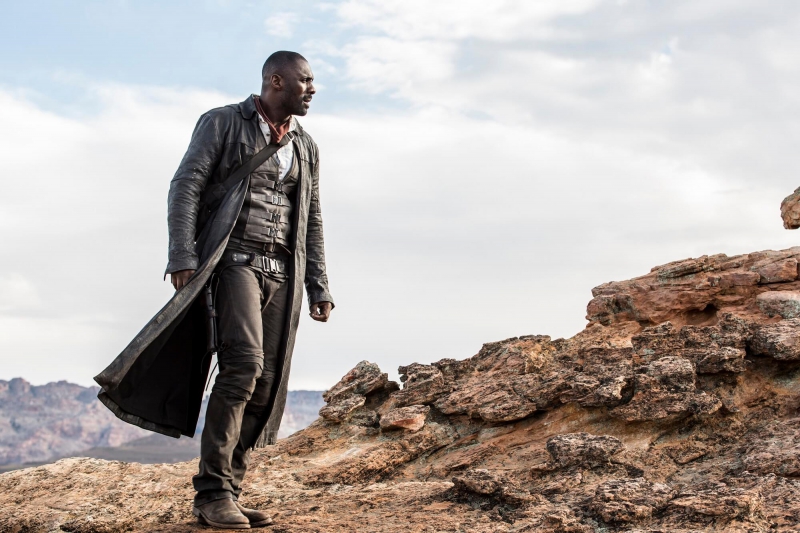 There's a lot of nervous energy surrounding the upcoming movie adaption of Stephen King's sprawling Western-ish book series The Dark Tower. I think everyone who's enjoyed the novels is excited at the idea of it hitting the big screen, but at the same time wary of the inevitable changes it'll have undergone (which King himself confirmed) to make the journey.
One of the first changes that caused consternation among fans was the casting of Idris Elba as the main character of Roland Deschain, who in the novels is portrayed as white; and that being a major point of conflict with one of the other main characters in the novels. This was dealt with swiftly with confirmation that the movie is in fact a sequel to the novels, which if you've read them is a perfect explanation for any potential changes that we see in the adaption.
The adaption is not necessarily even a straight sequel, it could be a twentieth sequel for all we know – no spoilers if you haven't read the books. Fortunately the time for waiting is soon over, and the journey towards the Dark Tower will begin on 28 July. Matthew McConaughey, who will portray the villainous Walter Padick/Randall Flagg/The Man in Black, released a new poster for the movie via Twitter: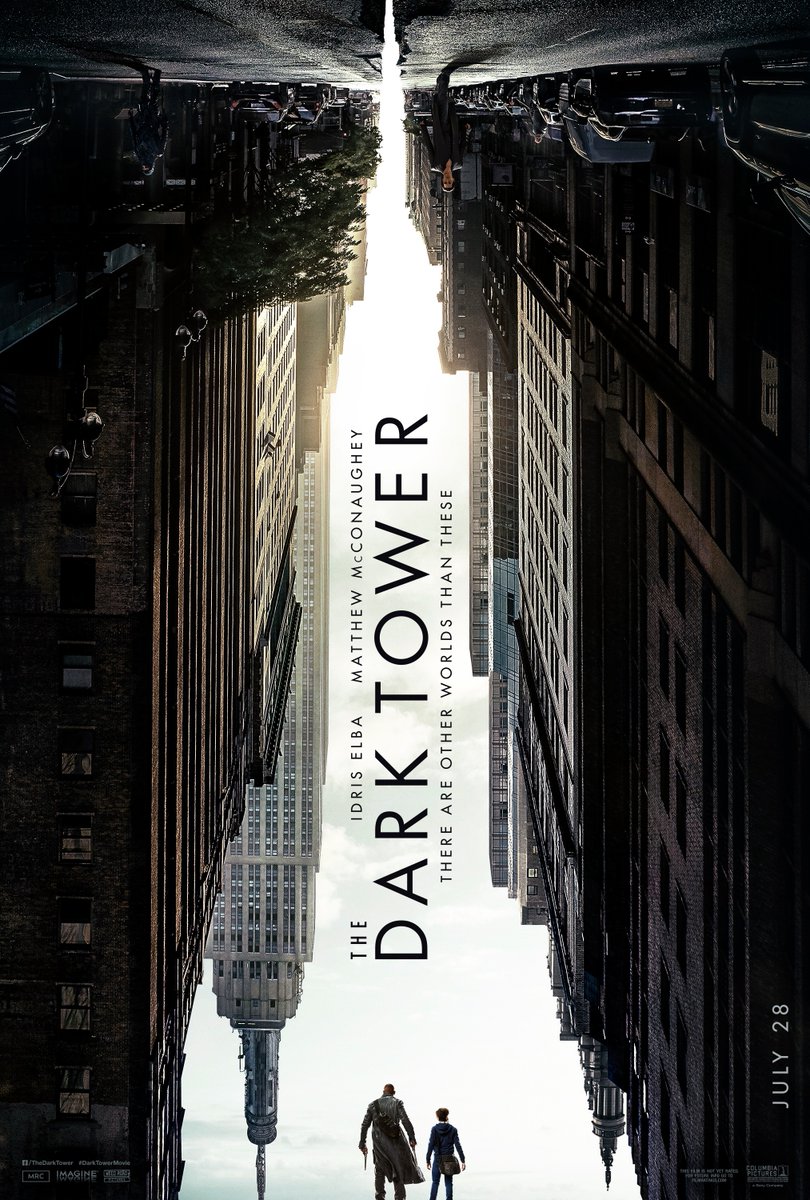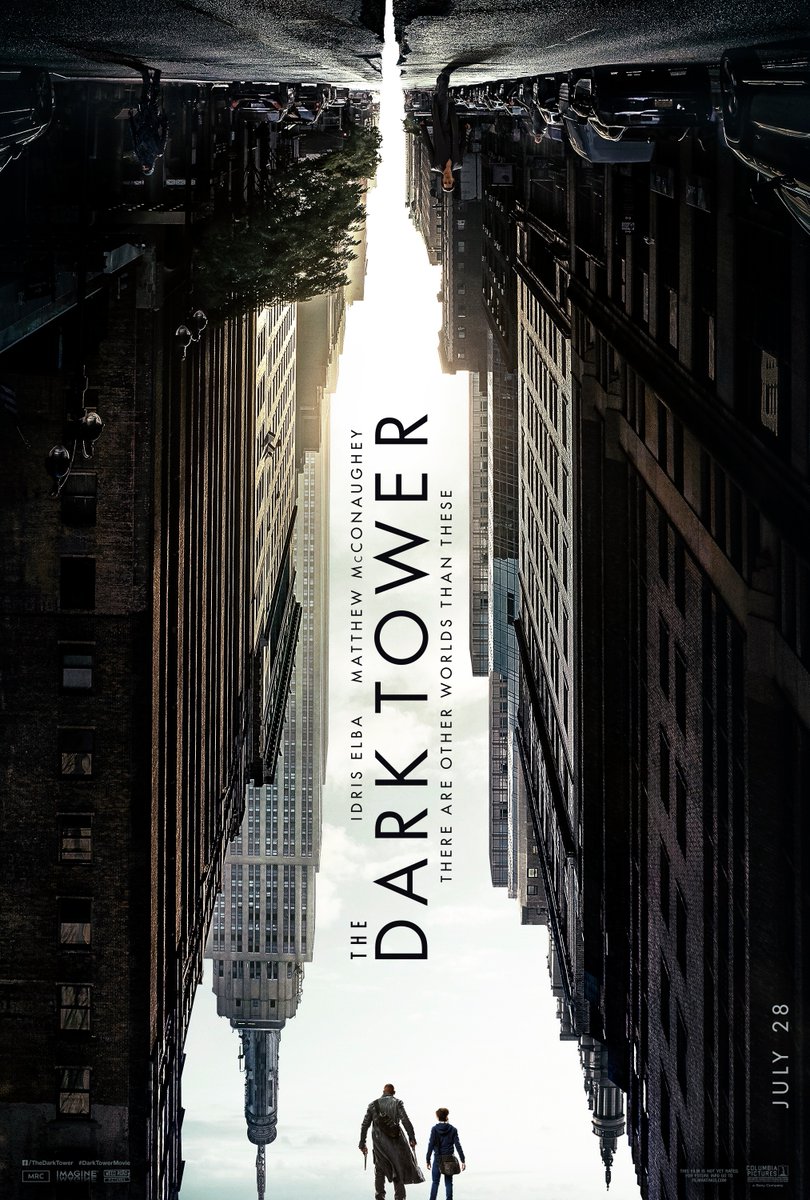 I think it's fairly clear that for Roland and his young ward Jake Chambers (Tom Taylor), the world is turning upside down. The Man in Black however isn't interested in just turning the world upside down, he wants to burn it all down and break it, something McConaughey referenced by saying in his tweet, "Flip your phone to see what I see."
Well I'm not looking at this on a phone, and I'm not going to sit here like an idiot twisting my head around to see it from his point of view nor do I expect you too – so I flipped it for all our benefit: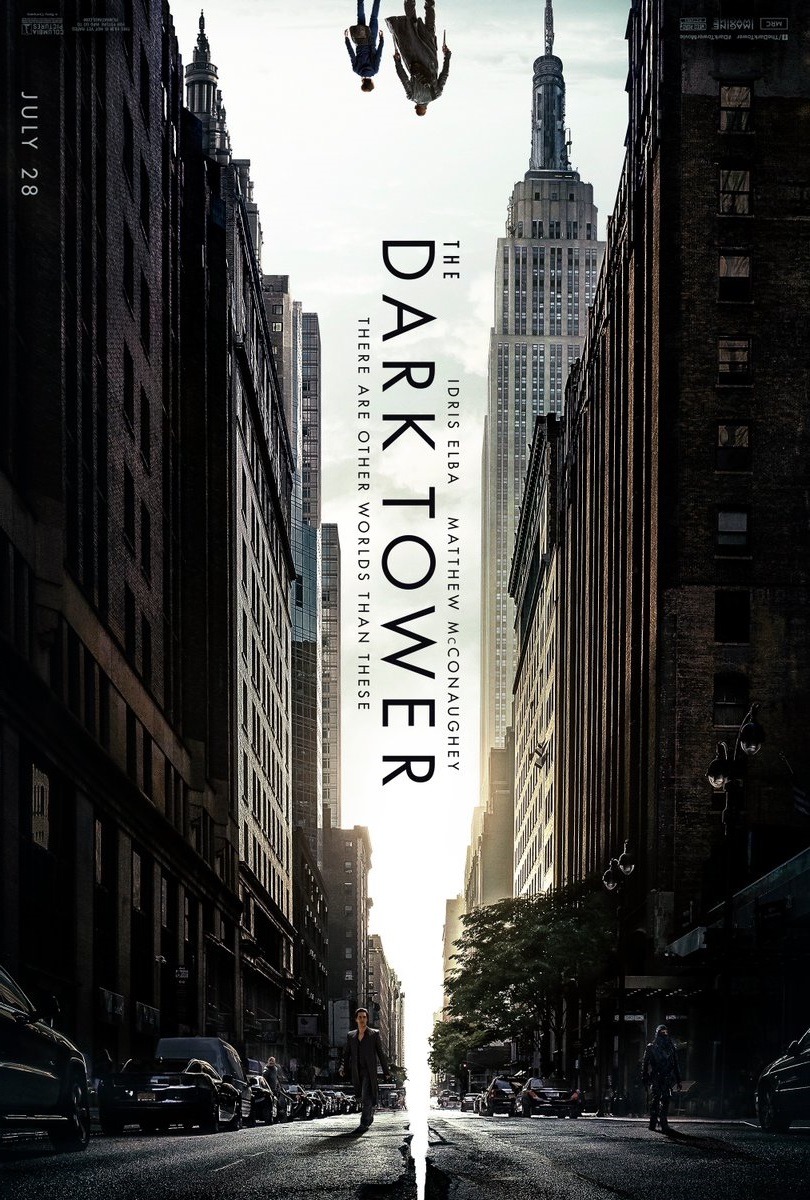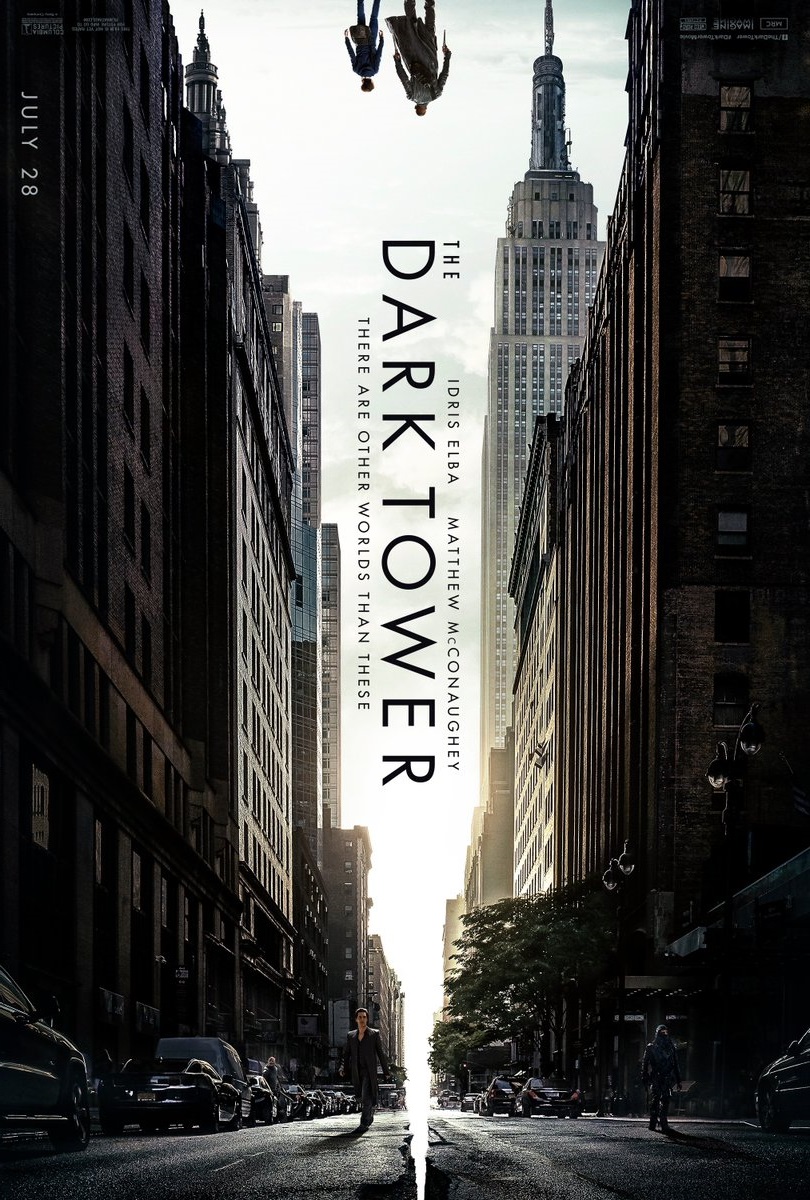 That's a world breaking alright, and he's a man grounded in our world while Roland and Jake are up in the sky – from his point of view they're otherworldly. It's an interesting perspective from someone who's a clear villain in the novels and hints that we might get to see a lot more of his motivations in the movie. And who are those other two characters lurking to his left and behind him to the right? It's been a long time since I've read the novels and can't say I remember much, but they must be significant to the movie be included in the poster.
The Dark Tower is due for release on 28 July. Directed by Nikolaj Arcel, it stars Idris Elba, Matthew McConaughey, Tom Taylor, Katheryn Winnick, Abbey Lee and Jackie Earle Haley.
Last Updated: March 20, 2017