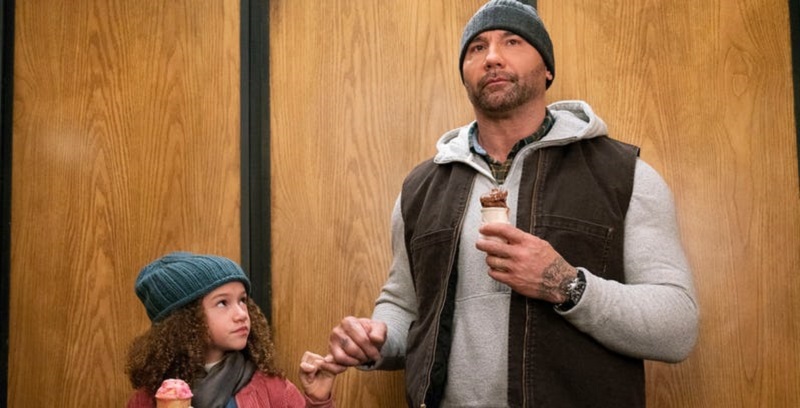 Ever since Dave Bautista has made the move from hulking wrestler to action movie star, he has generally tended to more suited to supporting roles rather than forming the lead in a movie by himself. However, it seems a tide is turning as this new trailer for My Spy shows that he definitely has the potential to be a big star, without needing to be surrounded by other big name action heroes.
And I think the secret to what makes Bautista so good here is the comedy, which ever since his starring roles as Drax in the Guardians of the Galaxy films we have seen comes quite natural to him. Now in My Spy where he appears opposite the exceptional young talent of Chloe Coleman, we get to see a host of really funny scenarios as Bautista's CIA Operative tries to teach the younger girl the tricks of the spy trade. Except only, it's him that may need to be learning from her instead:
The overall feel of this movie feels much the same as similarly themed action-comedy films like Kindergarten Cop and The Pacifier, however, what makes this movie stand out for me is just how entertaining Coleman is as she easily makes this movie into the fun that it is. Hopefully, the best parts have not just been reserved for the trailer though and that the rest of the film can be as entertaining as this.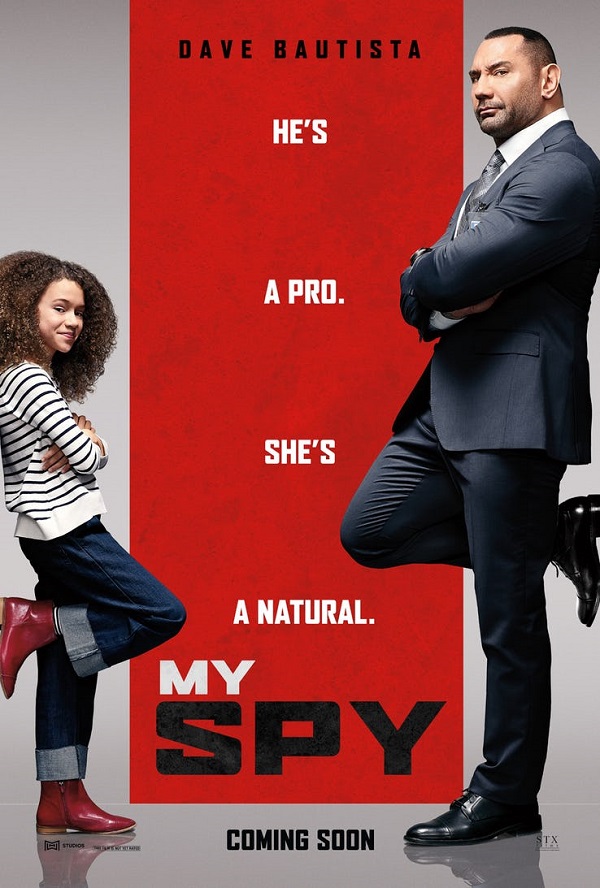 It's not clear exactly when My Spy will be making its way to theatres, but it may deserve making a trip to the cinema to get the best of both world as you take in the explosive thrill of the action scenes while chocking on your popcorn form all the laughter.
Last Updated: April 5, 2019