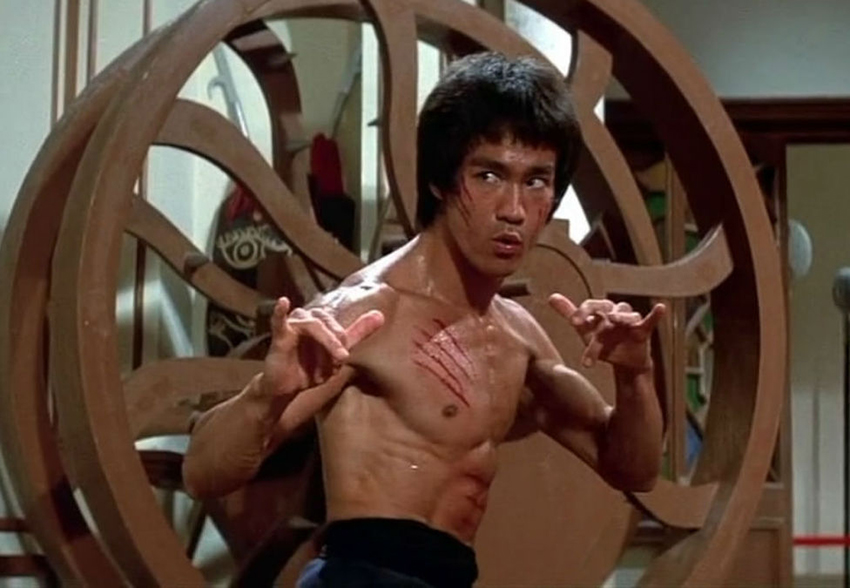 It's time to be a hypocrite. Unlike some, I've never been one to dismiss movie remakes just because they're remakes. Contrary to what some may think, remakes are not a modern trend indicative of Hollywood's creative bankruptcy as people have been remaking movies as long as they've been making movies. Being a remake is also not an immediate sign of quality or lack thereof. The Thing, The Departed, Magnificent Seven, Ocean's Eleven, Dirty Rotten Scoundrels, Scarface, The Ring, Scent of a Woman, The Fly, etc etc. All remakes, all great films.
So yes, I've spoken out against the unfounded hatred that often gets thrown at remakes before anybody has even seen a single frame of them. But that's not happening today, because now they're trying to remake Bruce Lee's Enter the Dragon. How dare they?!
Deadline brings the news, revealing that hotshot director David Leitch is in early talks to direct the planned remake with a writer to be announced soon. Leitch, along with frequent collaborator Chad Stahelski, had been stuntmen and 2nd-unit action directors on some of Hollywood's biggest films like The Matrix and Captain America: Winter Soldier, before they broke out in a massive way by co-directing 2014 action masterpiece John Wick. While Stahelski stayed on to direct that film's sequel by himself, Leitch decided to branch out, first with Atomic Blonde and most recently Deadpool 2. He's currently got the Fast & Furious spinoff Hobbs and Shaw, starring Dwayne Johnson and Jason Statham, lined up as his next project, so if this deal comes together he would only tackle Enter the Dragon after that at the earliest.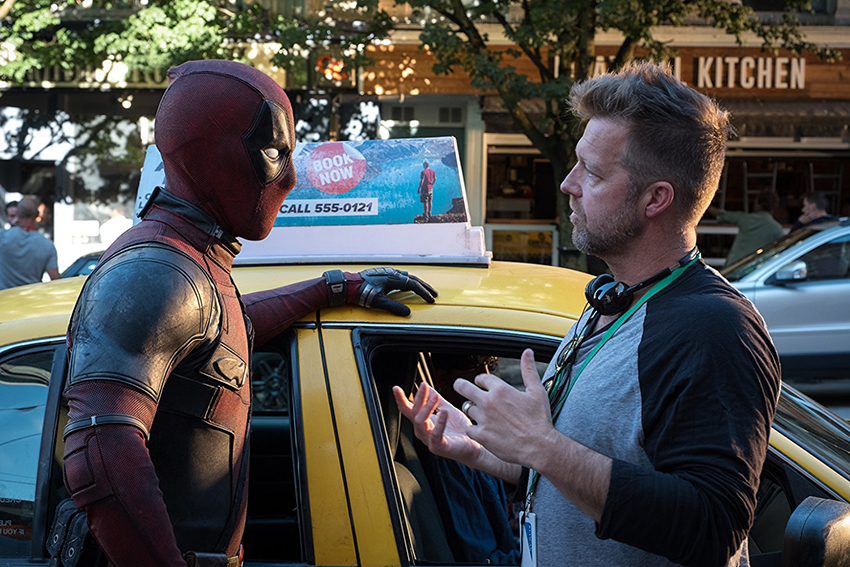 Leitch's skills are undeniable, having proven his talent for choreographing and concisely shooting bone-crunching, cinematic action sequences multiple times, so in that regard this project is safe. The problem with remaking Enter the Dragon is a simple one though: No Bruce Lee.
Director Robert Clouse's iconic 1973 original didn't have the best story or characters: The film saw Lee as an acclaimed martial artist (creatively also named Lee) approached by British Intelligence to infiltrate a martial arts tournament being held on a private island by its owner Han, who is suspected of running a drug and prostitution trafficking ring. Lee has a personal reason to accept the mission as Han's bodyguard is the man who killed his sister many years before and he wants revenge. Cue lots of super fast kicking and punching, in-fight mewling, Lalo Schifrin's amazing music score, John Saxon and Jim Kelly trying to not look too hokey, a very brief appearance by a very young Jackie Chan, and the world's introduction to Bolo Yeung. It was glorious!
The basic concept is one that has already been copied multiple times in pop culture (see: Mortal Kombat), but what made the original film stand out was the legendary Lee himself whose powerful physical skills and magnetic charisma elevated it to martial arts masterpiece status. Anybody can stomp on another man's chest, but can anybody do it like Bruce Lee?
Hollywood definitely thinks so as this is not the first time an Enter the Dragon remake has been attempted. In 2009, Sons of Anarchy creator Kurt Sutter planned to make his feature film directing debut with a remake starring Korean pop star/actor Rain (Ninja Assassin) but it fell apart. So too Spike Lee and Brett Ratner both made attempts of their own, but never got things going. When compared to his predecessors, at least I can say that Leitch is definitely the most well-suited of the lot to attempt this.
But he really shouldn't attempt this. This is a lose-lose situation as whoever gets cast, no matter how brilliantly they execute whatever incredible action scenes Leitch dreams up, will get endlessly compared to Bruce Lee. And how can you ever win against a legend like that?
Last Updated: July 24, 2018