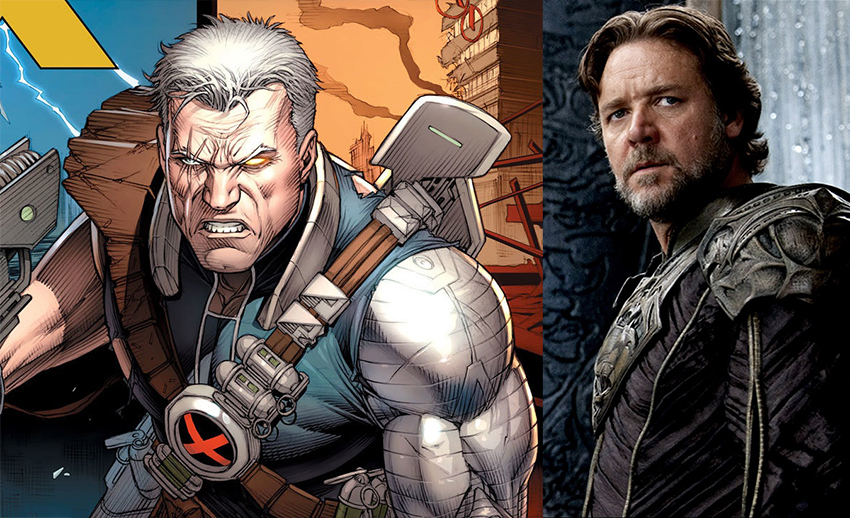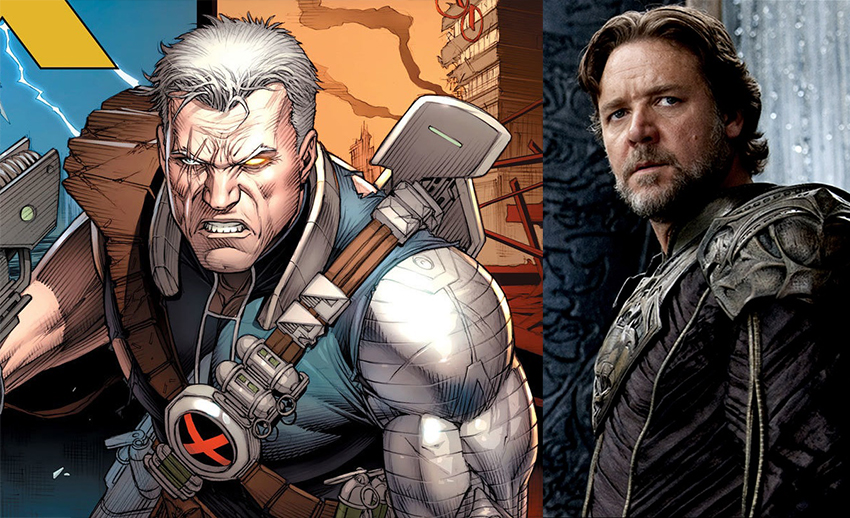 When it comes to upcoming comic book movies, we love to engage in rounds of fancasting around these parts. For us, it's just a bit of fun, as we mock Darryn for always wanting to cast Sean William Scott in everything. However, when the creator of a certain comic book character that happens to have had one of the biggest movies of recent years starts engaging in fancasting we tend to pay attention.
Which brings us to yesterday when Rob Liefeld, the infamous comic book artist who created Deadpool (and whose art proves he also has zero understanding of how anatomy works – but that's a rant for another day) tweeted out that he would like none other than Russell Crowe to play the part of Cable, the fan favourite character who will be appearing in the upcoming Deadpool 2 and X-Force. And then to make things even more interesting, Crowe responded and appeared open to the idea if titular star/producer Ryan Reynolds wanted it to happen.
@russellcrowe you should read for #Cable in Deadpool and X-Force. Just sayin…

— robertliefeld (@robertliefeld) February 24, 2017
@russellcrowe @VancityReynolds forgive me sir. It's an absolutely irresistible notion. pic.twitter.com/Cw3Yq2grjX

— robertliefeld (@robertliefeld) February 24, 2017
For those of you not in the know, Cable aka Nathan Summer, is actually the mutant telepathic/telekinetic adult son of X-Man leader Cyclops and Madeline Pryor, a clone of Jean Grey, from an alternate future timeline. And if that sentence doesn't make sense to you, then let me… direct you right to the character's Wikipedia page because I'm sure as hell not going to try to explain his complicated origin story. All you need to know is that after returning to the present from the future, Cable took over leadership of the New Mutansts, the newer class of X-Men trainees, and transformed it into X-Force, a more militant spinoff team from the X-Men that was focused on taking out threats before they appeared.
Cable also had a long-running comic with Deadpool, in which the two joined up… literally, thanks to some messed up comic book science that gave them shared DNA, making it so that they both could teleport but if one goes the other gets dragged with him. This was just the first of many hilarious adventures the duo embarked on in their tongue-in-cheek book, which saw them often clashing with each other's ideals. While the whole "shared DNA" thing would get taken out quickly enough, the two still had a lot of shared history together so it came as no surprise when the post-credit scene for Deadpool had Reynolds' Merc With the Mouth explaining that Cable would be the big "villain" of the sequel.
And you know what? I now totally want to see Russell Crowe as Cable. There's no doubting he would have the physical presence to pull off the role, and the man's acting is second to none. Other possible contenders to the Cable crown who have put their name into the hat have included Stephen Lang and Dolph Lundgren (and Pierce Brosnan if you're to believe some silly rumours), who are both arguably a closer physical match. However, I am really warming to the idea of Crowe taking on this role. Especially after seeing this incredible art mock-up of the Australian actor in the role that popular artists Bosslogic whipped up yesterday.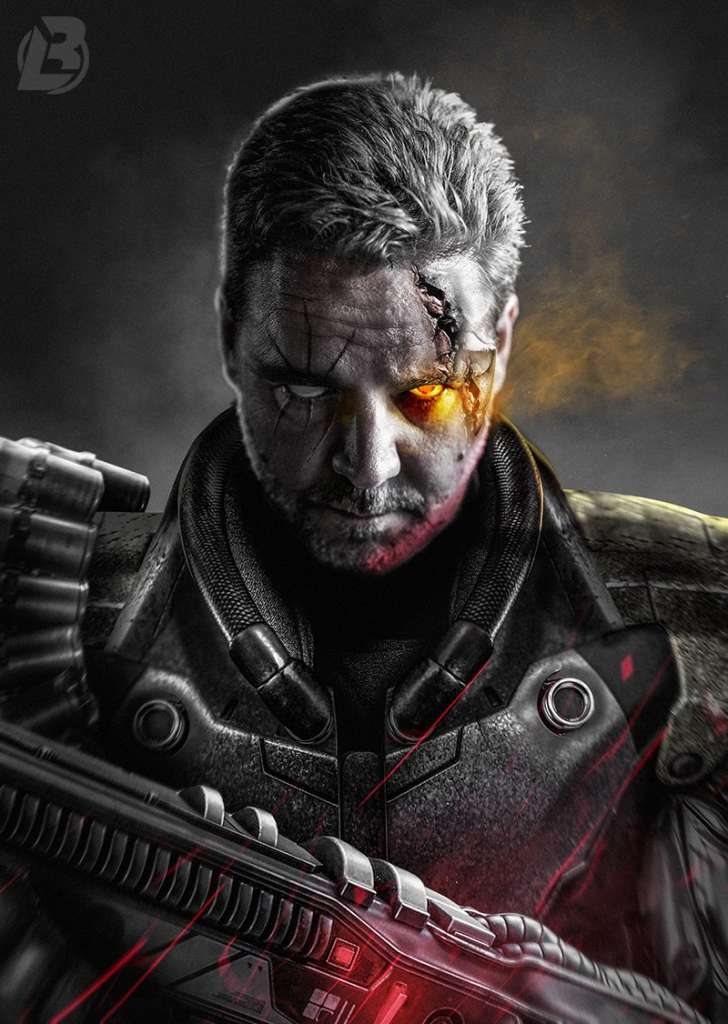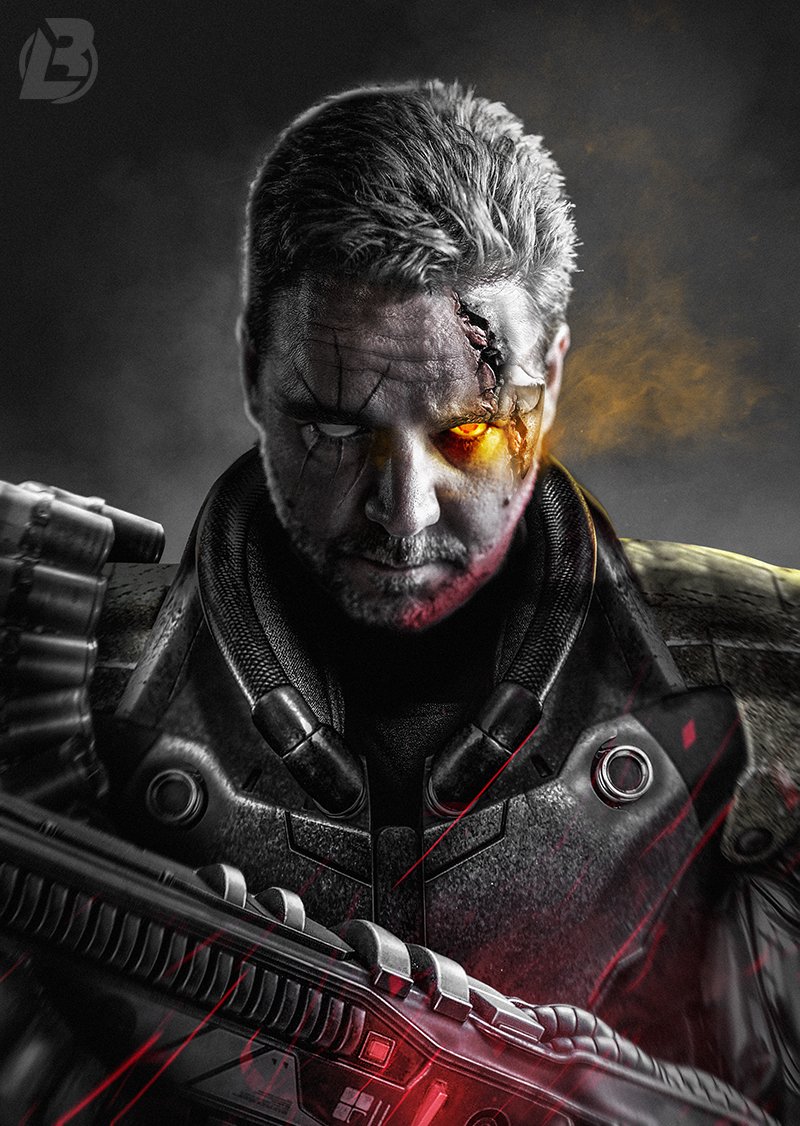 Deadpool 2 sees John Wick co-director David Leitch taking the reins after original director Tim Miller exited the project amid rumours of creative disputes with Reynolds. Original writers Rhett Rheese and Paul Wernick will be scripting again alongside popular scribe Drew Goddard. It is currently scheduled for release on March 18, 2018.
Last Updated: March 1, 2017