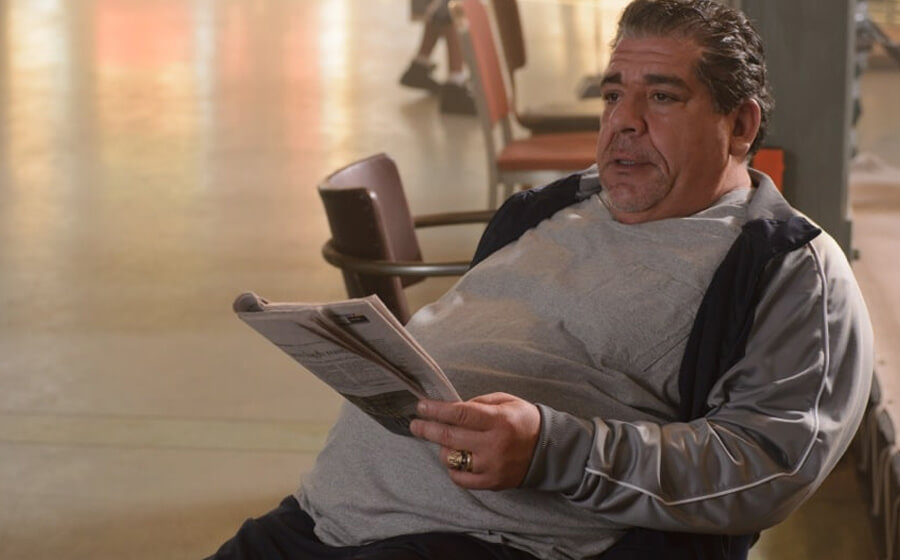 In the world of entertainment, the spotlight often shines on the stars themselves, leaving the unsung heroes in their shadows. Denora Valdez, while not a household name, was an instrumental figure in the life of her son, Joey Diaz, the renowned stand-up comedian, actor, and podcaster. Though her own fame never reached great heights, Denora's influence on her son's life and the resilience she displayed throughout her own journey are worth celebrating.
Joey Diaz's Rise to Stardom
Joey Diaz, born José Antonio Diaz, emerged from humble beginnings in Havana, Cuba, on February 19, 1963. His early years were marked by adversity, as he lost his father when he was just three years old. It was Denora Valdez, a resilient and strong-willed woman, who took on the role of raising Joey as a single mother. She ran a bar and managed a successful numbers game operation to support their family, embodying the essence of hard work and determination.
Tragedy Strikes
When Joey Diaz was only 16 years old, he faced yet another devastating blow when he discovered his mother, Denora, lifeless in their home. The exact cause of her untimely death remains shrouded in mystery. This profound loss marked a turning point in Joey's life, thrusting him into an uncertain and challenging path.
A Nomadic Adolescence
Following the tragic loss of both parents, Joey Diaz found himself moving from one foster home to another in North Bergen, New Jersey. His troubled adolescence was marred by reckless behavior, associations with the wrong crowd, drug use, and involvement in criminal activities. The absence of parental guidance further fueled his turbulent journey.
A Fresh Start
In June 1985, Joey Diaz decided to take control of his life by moving to Colorado to pursue a degree in economics at the University of Colorado at Boulder. Despite his academic pursuits, he struggled with unhappiness and an ongoing involvement in illegal activities. Eventually, he found himself on the wrong side of the law, resulting in a 16-month prison sentence for kidnapping and robbery.
A Twist of Fate
It was behind bars that Joey Diaz's life took an unexpected turn. During his time in prison, he stumbled upon an opportunity to perform stand-up comedy, a pivotal moment that would shape his future. This discovery marked the beginning of his journey in the world of comedy, providing him with a platform to express his unique perspective on life.
A Career in Comedy
Joey Diaz's stand-up comedy career took flight when he performed his first gig on June 18, 1991, at the Comedy Works in Denver (see here). He soon entered the Beck's Amateur Comedy Competition, which he won, providing the validation he needed to continue on his comedic path. Over the years, his career flourished, leading to the release of his first one-hour comedy special, "Sociably Unacceptable," in December 2016.
A Multifaceted Artist
In addition to his comedy career, Joey Diaz also made his mark as an actor. His appearances in films like "BASEketball" (see IMDB), "Spider-Man 2" (2004), "The Longest Yard" (2005), and "The Dog Who Saved Christmas" (2009 – see RottenTomatoes review) garnered attention and further solidified his presence in the entertainment industry. He also graced the small screen, with roles in popular TV series such as "NYPD Blue," "Law & Order," "My Name Is Earl," and "Maron."
The Podcaster Extraordinaire
Joey Diaz ventured into the world of podcasting in September 2012 when he launched "The Church of What's Happening Now," co-hosted with Lee Syatt. His podcasting success continued when he introduced "Uncle Joey's Joint" in October 2020, after relocating from California back to New Jersey.
A Family Man
Amidst his career highs and lows, Joey Diaz has experienced life's ups and downs in his personal life as well. He divorced his first wife in 1991, with whom he shares a daughter. In 2009, he found love once more and married Terrie Clark, with whom he has a daughter.
Why We Love Denora Valdez
Denora Valdez may not have witnessed her son's rise to stardom, but her unwavering love and dedication played a crucial role in shaping the resilient and talented individual Joey Diaz became. Her story, like her son's, is a testament to the enduring power of human spirit and determination. Joey Diaz's journey from a troubled youth to a celebrated comedian and actor is a tribute to the indomitable spirit of the woman who raised him, Denora Valdez.
Last Updated: November 1, 2023