There's a trend in Hollywood. Respected actress, widely recognized for her glamourous looks as well as her talents, takes on a role where she has to "ugly" herself up to play some morally dubious character. The actress turns in a grueling, powerhouse performance and nets herself her first Best Actress Oscar for her thespian troubles. She then proceeds to do a complete career 180 and stars in a cheesy comic book adaptation that goes down in infamy for how mind-numbingly terrible it is. For references, see Halle Berry in Monster's Ball and Catwoman, Charlize Theron in Monster and Æon Flux. Now Nicole Kidman is joining that club, but she's doing this right.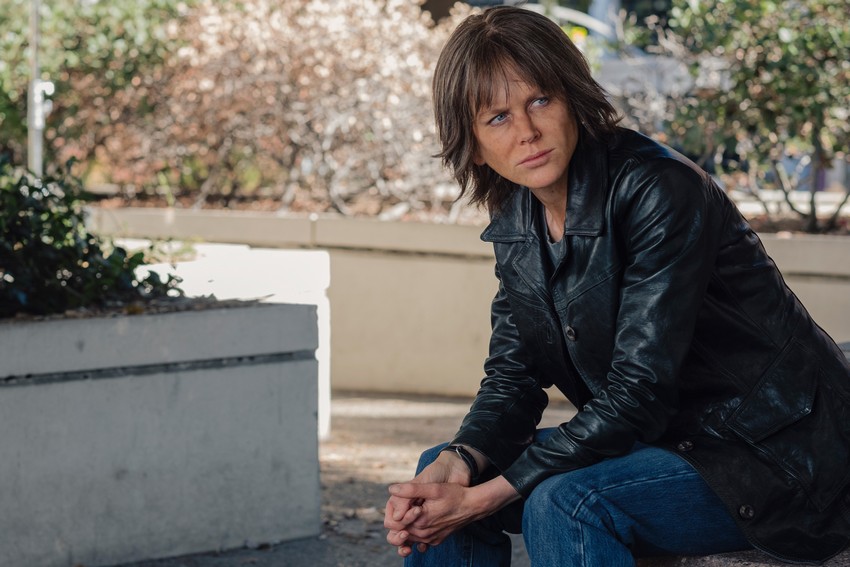 And by right, I mean she's doing it all topsy turvy. For starters, Kidman already has a Best Actress Oscar for The Hours in 2002. And she's actually coming from a cheesy comic book adaptation – but one that's actually good – in Aquaman. But it's the last checkbox in this jumbled sequence that's the most important, and which she nails especially well, all courtesy of director Karen Kusama's brilliant Destroyer.
With a visage like a bomb-pocked battlefield, Kidman's LAPD Detective Erin Bell lurches through the sun-soaked Californian urbanscape, a frail shadow of the blue-eyed beauty we're used to seeing. Erin is all cadaverous gristle and grit, her every creaking action filled with crumbling mortality. She's a walking car-wreck you can't look away from. She wasn't always this way though.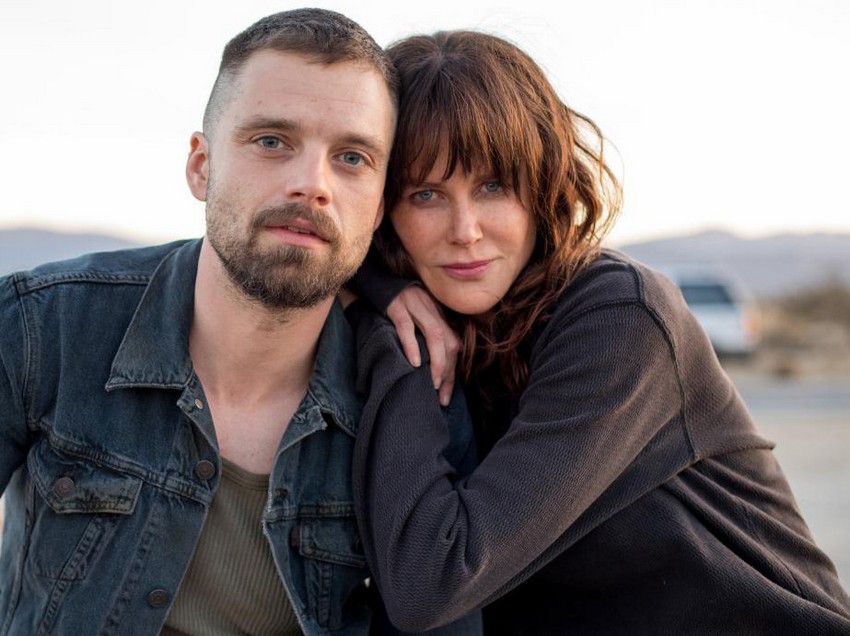 A decade and half earlier Erin was a hopeful and lively undercover officer, who along with Chris (played with everyman charm by Sebastian Stan), her partner in both policing and eventually love, managed to infiltrate a cult-like gang of bank robbers led by the charismatic Silas (Toby Kebbell). How Erin went from that potential to the shambling half-life we find her in initially is slowly revealed through flashbacks after her recognition of a murdered John Doe at a crime scene sparks off a series of devastating events. Silas, long dormant in his criminal ways, is seemingly active again and there's an old score to settle.
As events hop between Erin tracking down the old gang members she once enjoyed a faux camaraderie with, to her early days in which she and beau Chris hatched a plan to best the gang, Kidman essentially turns in dual performances. Both are staggering. Not that any of her co-stars are slouching though. Tatiana Maslany, proving her chameleonic turn on sci-fi drama Orphan Black was no fluke, is a particular standout as Silas' junkie girlfriend Petra. Jade Pettyjohn is another honourable mention as Shelby Bell, Erin's wayward teenage daughter whom the latter is desperately trying to keep from repeating her mistakes.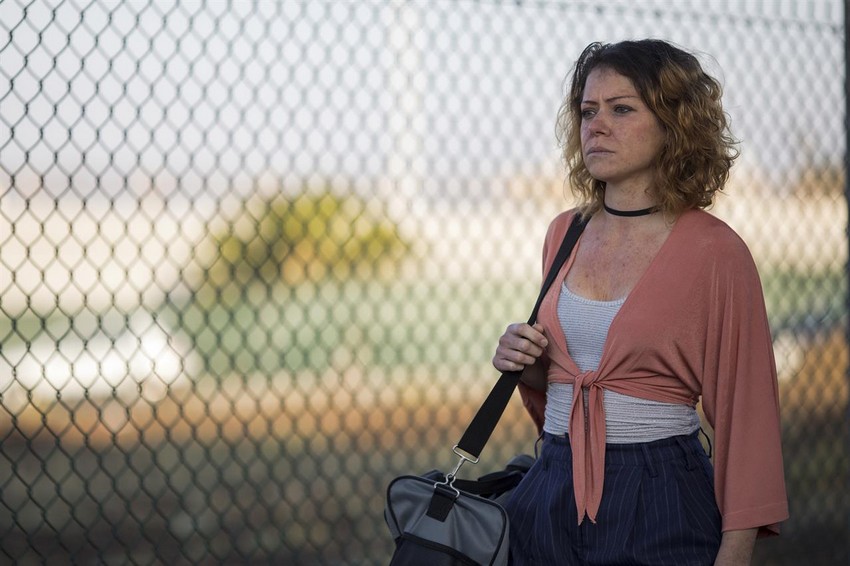 Behind the camera, Kusama also turns in masterful work by bringing to life Erin's grim downward spiral. This isn't a feel-good affair with toothpaste commercial smiles and sickly-sweet Hallmark family moments, as Kusama renders this world in harsh greys and sepias, the colours of ashen corpses. Erin leaves a few of those in her wake, the film jumping from emotionally complex character drama to thrillingly engineered bank job shootouts at the drop of a dime. Irrespective of the dramatic focus, Kusama and cinematographer Julie Kirkwood lenses it all intensely, finding the beauty in cold brutality.
What's most impressive though is in how coherently co-writers Phil Hay and Matt Manfredi's non-linear script is relayed, clever Chris Nolan-esque editing and chronological sleight of hand making for some big narrative climaxes. Ironically, Kusama was also the director of none other than the aforementioned turkey Æon Flux, proving how far she's come as a filmmaker. She's not perfect though as Destroyer does suffer from pacing issues – despite being peppered with action beats, things move rather methodically. The film's relentlessly malaise atmosphere may also just be too downbeat for some.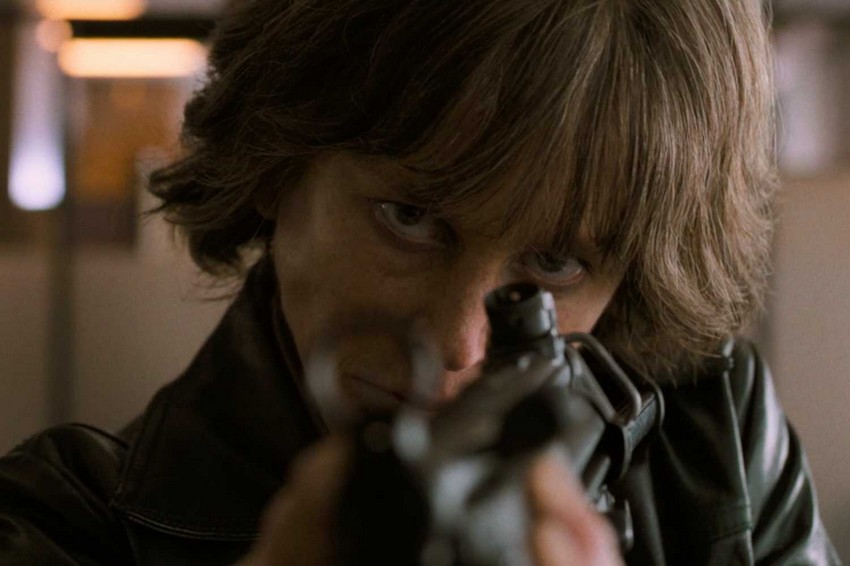 But through it all, paradoxically towering tall in her frailty, is a barely recognizable Kidman. Irrespective of any other missteps in Destroyer, her performance alone is already worth the price of admission here. How she didn't even get nominated for Best Actress at the recent Oscars is an unfathomable mystery to me (maybe the Hollywood bigwigs are in on Kidman's inadvertent actions to subvert the trend she's now kinda-sorta become a part of?), because this is career-best, force of nature stuff.
Last Updated: March 22, 2019
Destroyer

Nicole Kidman is a force of nature as she turns in arguably the finest performance of her storied career in a crime drama from director Karyn Kusama as cleverly twisty as it is unflinchingly gritty.