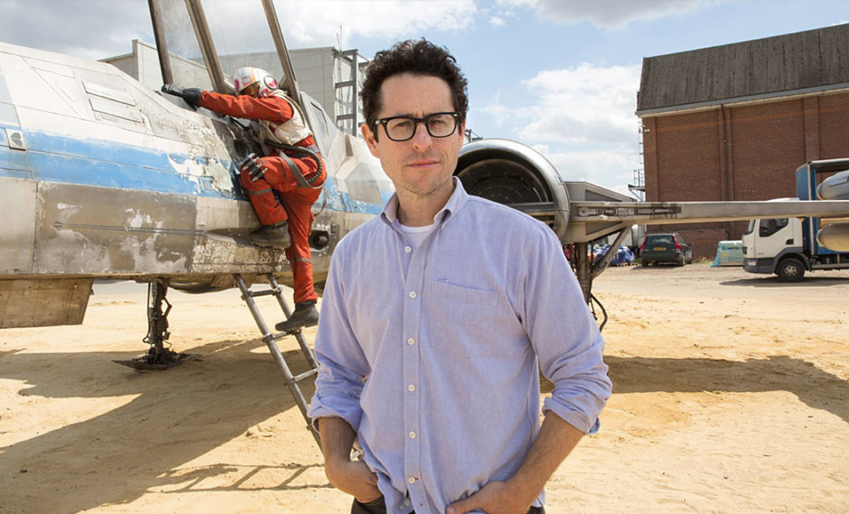 Earlier this morning we got our first new look at Star Wars: The Rise of Skywalker following that epic trailer/title reveal at Star Wars Celebration earlier this year thanks to a spread of pics from Vanity Fair. The pics showed off a whole range of characters, aliens, and behind-the-scenes shots, all of which brought us to one simple conclusion: this movie is going to be bloody gorgeous!
Say what you will about predecessor The Last Jedi's plot, but writer/director Rian Johnson turned every frame into a painting as he bucked the franchise's traditional visual trends with unprecedented style. And it appears that director JJ Abrams, returning to the franchise after he kicked off the modern era with 2015's The Force Awakens, is apparently following suit. In the same VF article, the popular filmmaker indicated that while working on The Rise of Skywalker, "I found myself approaching it slightly differently." This was not just for the visuals though, but also how the narrative played out.
Which is to say that, on [Star Wars: The Force Awakens], I felt beholden to Star Wars in a way that was interesting—I was doing what to the best of my ability I felt Star Wars should be.

On [The Rise of Skywalker] it felt slightly more renegade; it felt slightly more like, you know, Fuck it, I'm going to do the thing that feels right because it does, not because it adheres to something.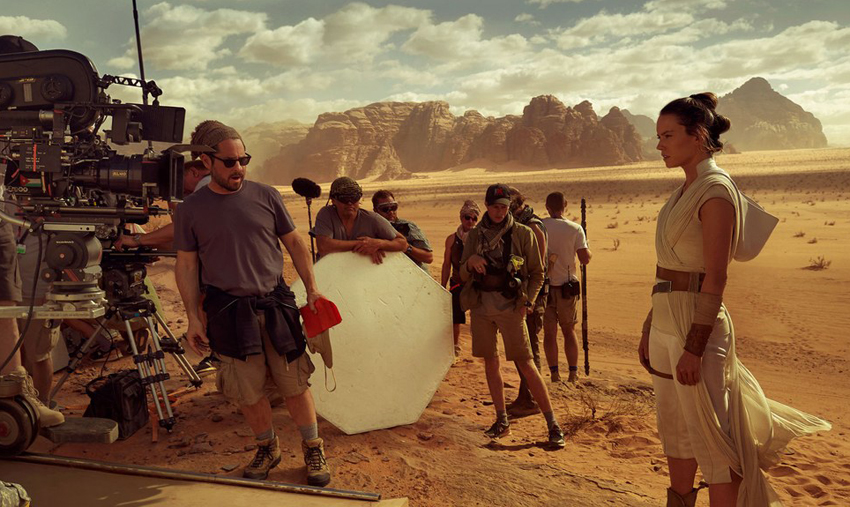 I'm actually quite excited about that. I have my criticisms of The Last Jedi, but being bold enough to step outside of the Star Wars comfort zone is not one of them. That's something that The Force Awakens, as immensely enjoyable as it was, definitely didn't do enough of. Instead, the 2015 start to this new trilogy was all about the nostalgia of days gone by. That's something that Abrams says is also changing.
This trilogy is about this young generation, this new generation, having to deal with all the debt that has come before. And it's the sins of the father, and it's the wisdom and the accomplishments of those who did great things, but it's also those who committed atrocities, and the idea that this group is up against this unspeakable evil and are they prepared? Are they ready? What have they learned from before? It's less about grandeur. It's less about restoring an old age. It's more about preserving a sense of freedom and not being one of the oppressed.
If that sounds similar to The Last Jedi's mantra of letting the past die, then that's no coincidence. Speaking further to Vanity Fair in a follow-up interview, Abrams revealed once again confirmed that he was a big fan of Johnson's work and it inspired him.
Having seen what Rian did made me approach this from a place of instinct and gut. I was making choices I knew I would not have made on [The Force Awakens], some story-wise, but more in terms of directing. I found myself feeling less like I'm going to try and do something that feels like it's [only] true to the specifics of this franchise or the story.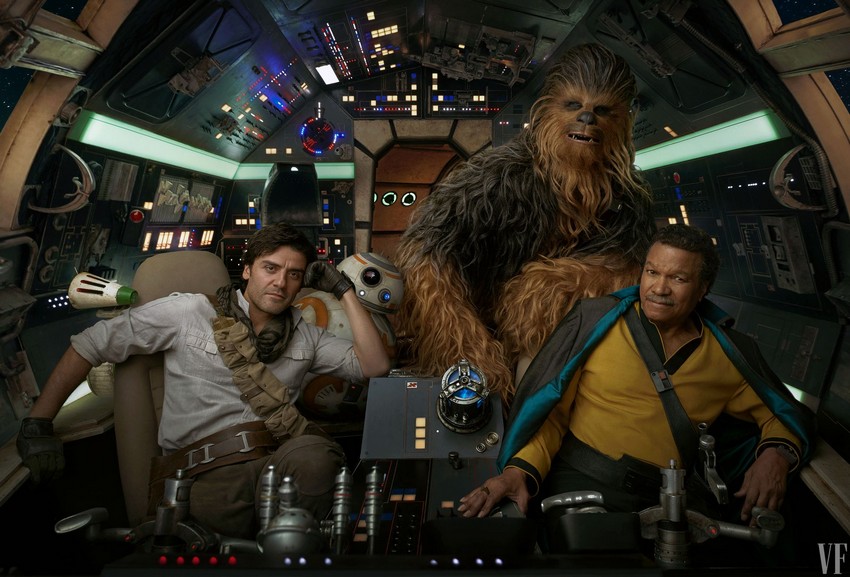 I'm a firm believer in the Star Wars franchise being able to support various visions, which is how we ended up with a brilliant Star Wars war movie in Rogue One. So I'm definitely excited to see if Abrams can actually live up to his hype here. One thing the filmmaker does mention though is that you shouldn't expect him to go too off the path when it comes to story with crazy last-minute plot twists. No, instead Abrams indicates that he, Johnson, creator George Lucas, and veteran franchise writer Lawrence Kasdan, had actually engaged in earlier talks and worked out an ending they all agreed on that tied everything in the entire nine-film Skywalker saga together.
We'll have to see how it all plays out when Star Wars: The Rise of Skywalker releases on 18 December 2019.
Last Updated: May 23, 2019