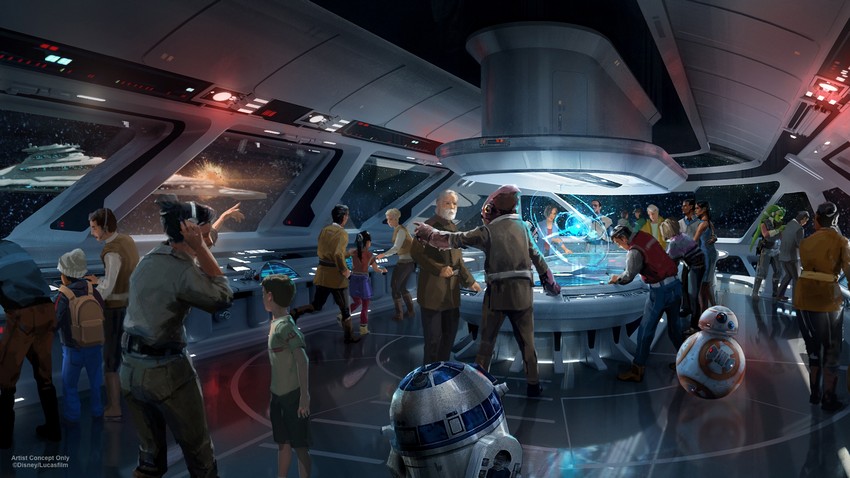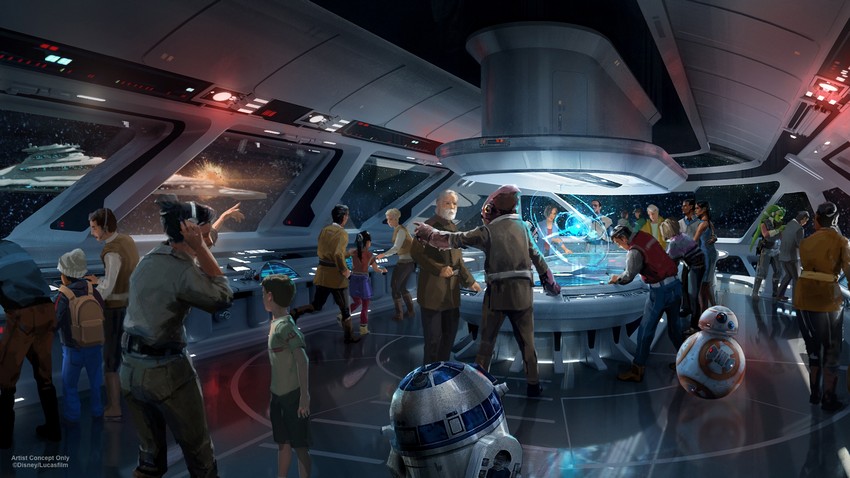 I have always wanted to visit Disney World, and after this weekend past my motivations for doing so just shot up into the stratosphere. And then further still to a galaxy far, far away! Among all the movie news about The Last Jedi, Avengers: Infinity War and The Incredibles, Disney also revealed the bombshell that they are currently working on a Star Wars themed fully immersive hotel!
If you don't know what a fully immersive hotel is and thus can't understand the hype, then let me break it down for you in simple terms: DISNEY ARE A MAKE A REAL LIFE WESTWORLD ONLY INSTEAD OF COWBOYS THERE JEDI AND HUTTS AND TWILEKS AND OTHER ALIENS AND OH BE STILL MY GEEKY HEART!!
Ahem… Sorry about that, but this is seriously a big deal. We've been hearing for a while now about Disney's new Star Wars Land theme parks and at Disney's D23 Expo this weekend past it was revealed that these would now be referred to as Galaxy's Edge parks and will contain life-sized models and reconstructions of several fan favourite Star Wars vehicles and locations.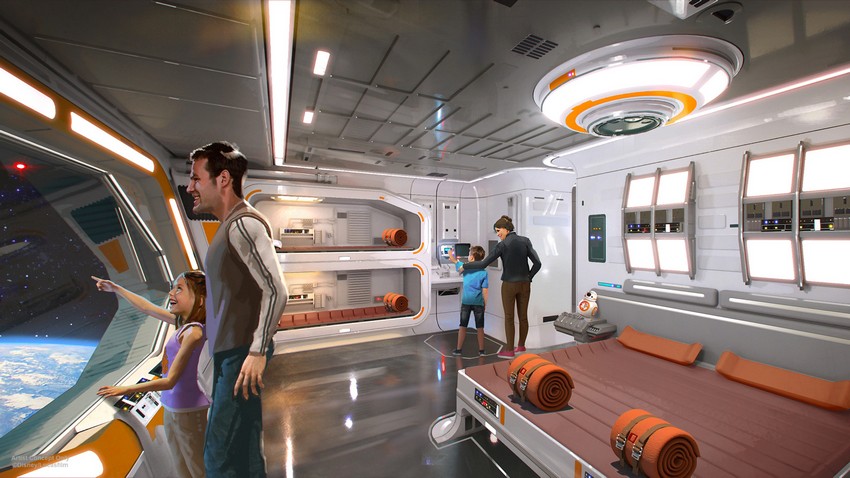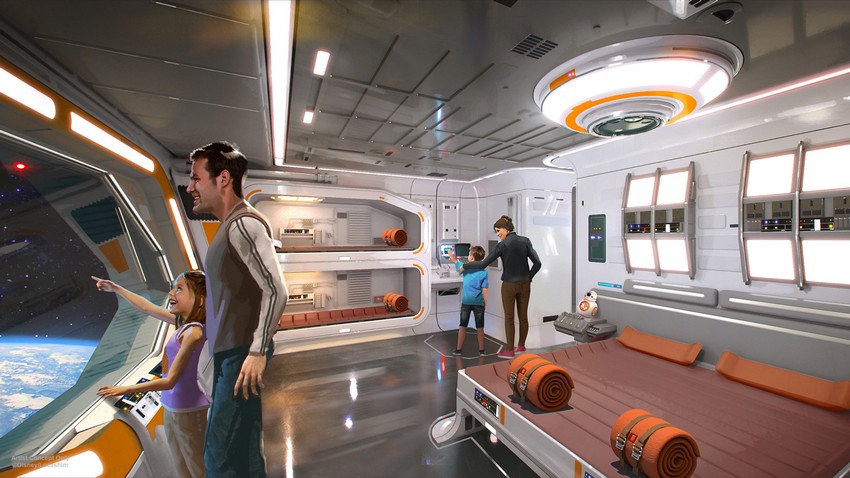 Here's where things get really exciting though: According to a release on its blog, Walt Disney Parks & Resorts will be developing a new Star Wars hotel as well which will require visitors to dress up as characters in the world of George Lucas' beloved cinematic universe. The hotel has been designed to look like the inside of a massive spaceship in the Star Wars universe, with starscapes even projected onto all the windows to give visitors the illusion that they are indeed in outer space. Heightening this immersion, all staff in the resort will also be in costume and character at all time as members of the various races that populate Star Wars.
Bob Chapek, Chairman of Walt Disney Parks & Resorts, had this to say about the ambitious concept.
It's unlike anything that exists today. From the second you arrive, you will become a part of a Star Wars story! You'll immediately become a citizen of the galaxy and experience all that entails, including dressing up in the proper attire. Once you leave Earth, you will discover a starship alive with characters, stories, and adventures that unfold all around you. It is 100% immersive, and the story will touch every single minute of your day, and it will culminate in a unique journey for every person who visits.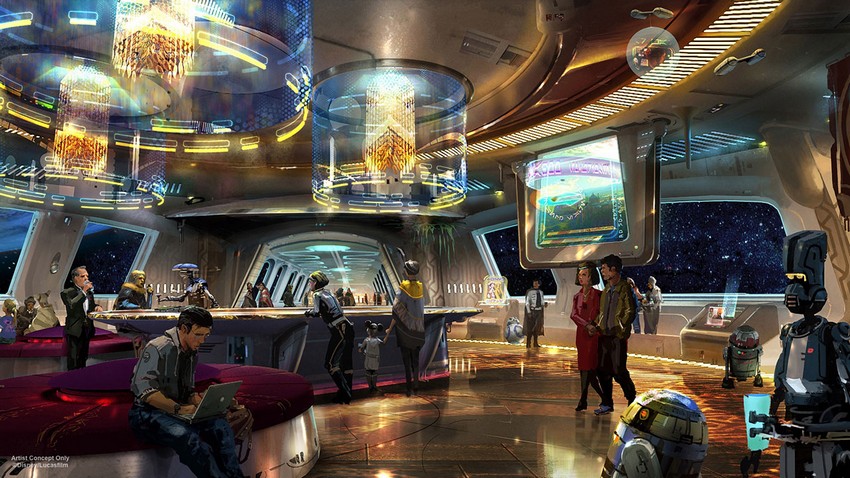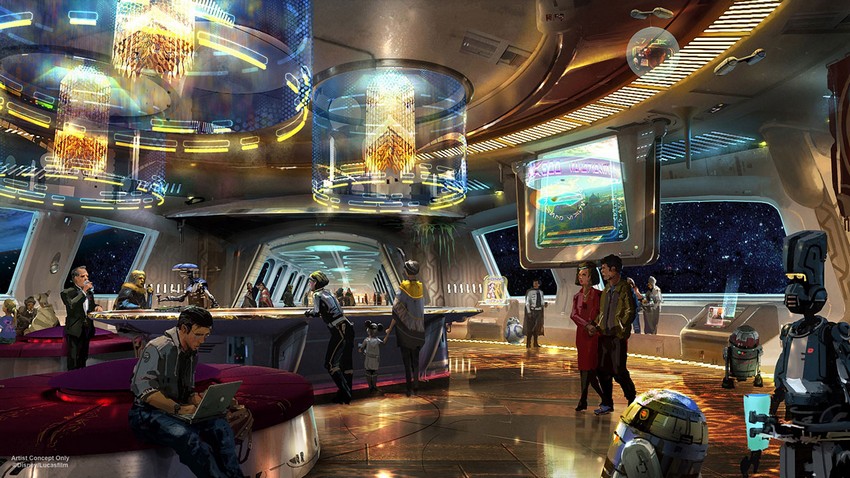 Chapek is not kidding about this being a story, as just as in Westworld (Michael Crichton's sci-fi novel turned HBO TV series), guests will get caught up in storylines. In the Galaxy's Edge parks, they can run into famous characters who will kick off events, as I09 describes below:
For example, you may see Chewbacca around talking to Hondo. They're up to no good and could be recruiting a group of people to go on a mission. So then you'd go on the Millennium Falcon ride, one of two in the park. Based on how you and your crew does on that ride (the ride will allow each individual person to have their own job aboard the Falcon), you could get some extra republic credits afterward, or maybe a stern talking-to. If you're really, really bad though, bounty hunters might hunt you throughout the park, like a new one named Harcos.
That sounds utterly incredible! And it's apparently only the tip of the iceberg, as though visitors will reportedly be "part of the story every minute you are at the hotel for your entire stay". The Star Wars Galaxy Edge Parks will be found at both Disneyland in Anaheim, California and Disney World Resort in Orlando, Florida, however, the new immersive hotel – which still doesn't have an official name yet – will only be available at the latter. Both Galaxy's Edge parks is set to open in 2019, and there's a brand new video walkthrough of a scale model replica of the parks below.
Last Updated: July 18, 2017