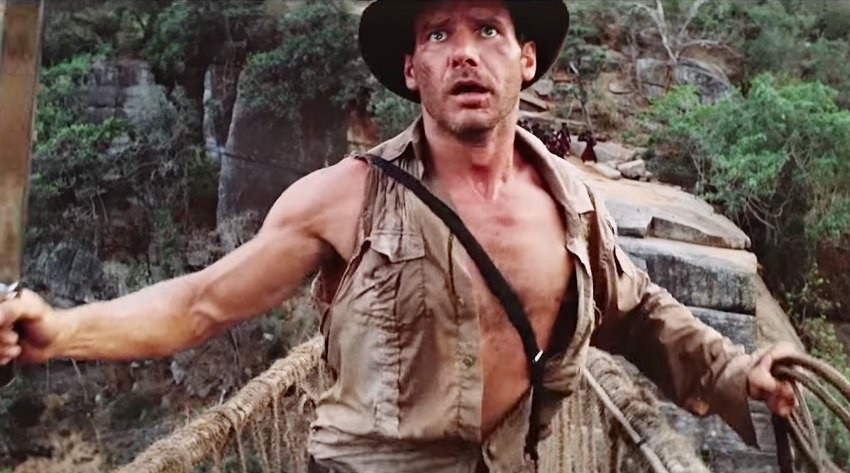 Disney is really on a roll with recent movie releases, striking gold from Star Wars and Marvel all the way to the live-action Jungle Book adaptation. They also have a slate of films currently in the works for the next couple of years, many of which received firm release dates last night. Star Wars XI, the conclusion to the new trilogy kicked off with The Force Awakens, leads the pack. And is trying something the imminent Last Jedi did before it.
Previously, The Last Jedi was planned for a May 2017 launch, before the massive Christmas sales for The Force Awakens seems to convince Disney to move it back to the same period. That's not the case for Star Wars IX just yet, with Disney revealed that the Colin Trevorrow (Jurassic World) directed film will hit theatres on May 24th, 2019. That means the film is just over two years away, with the Han Solo spin-off film expected in 2018.
Star Wars: #EpisodeIX and Next @IndianaJones Get Release Dates. https://t.co/bfNInk9HbR pic.twitter.com/gSzvu7EE8f

— Star Wars (@starwars) April 25, 2017
Indiana Jones was also recently revealed to be making a return, and now we know when we'll see a whip adept Harrison Ford again who doesn't have to worry about and evil son. Indiana Jones 5 will launch on June 10th, 2020, with long-running director Steven Spielberg returning to the chair.
In addition to those two blockbusters, Disney also took the time to reveal release dates for a handful of sequels. Frozen 2, better known as the sequel to the film with that song your kids are still singing, will hit theatres on November 27th, 2019. Ralph Breaks the Internet: Wreck-it-Ralph 2 still doesn't have a more eloquent name, but we know now that we'll be seeing it launch on November 21st, 2018. Lastly, Jon Favreau's next live-action adaptation has a release date too, with the much anticipated Lion King returning to cinemas on July 19th, 2019.
??! pic.twitter.com/A8razyqtK8

— Jon Favreau (@Jon_Favreau) April 25, 2017
There're still a couple of outstanding announcements expected from Disney (like some word on that Mulan live-action adaptation and the next Star Wars spin-off), but this is plenty for now.
Last Updated: April 26, 2017