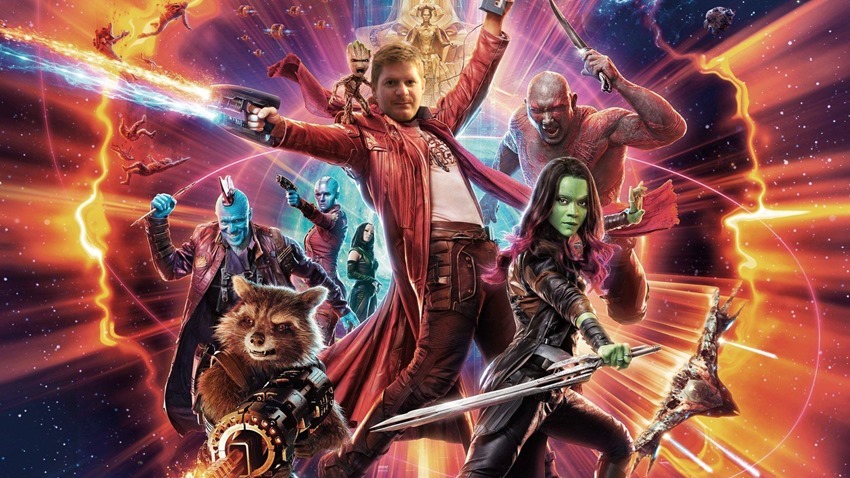 4K adoption in the consumer space is largely driven by gaming at the moment, with the PlayStation 4 Pro, the Xbox One S and the impending Xbox One X able to output games at to match the resolution of shiny new TVs. The other consumer segment that's jumping in on 4K? Home theatre enthusiasts. It's slow going right now though, and the number of UltraHD Blu-rays is sparse – but that'll be changing now that Disney's on board.
And the first movie they'll be releasing on the format? Guardians of the Galaxy 2. Director James Gunn took to Facebook to enthusiastically share the news.
"Yes, it's true, & I am UNBELIEVABLY EXCITED to announce that, after a couple of years of me begging and pleading, Guardians of the Galaxy Vol. 2 will be coming to home video in 4K UltraHD. It will be the FIRST Disney release to be released this way."
Gun is especially enthused about the release, saying that it's the best way to watch the movie at home. Says Gunn:
"4K UltraHD is almost certainly the best way you can see this movie at home – with more definition and the most vibrant colors possible on your home screen, and with the brightest brights and the blackest blacks."
It's worth noting that Microsoft's newer consoles have support for the format, which Sony has eschewed in its latest console. The company says that it decided to skip the 4K Blu-Ray drive because consumers prefer to stream things.
"Our feeling is that while physical media continues to be a big part of the games business, we see a trend on video towards streaming," Sony's Andrew House said last year. "Certainly with our user base, it's the second biggest use case for people's time on the system so we place more emphasis on that area."
While that may be true, for the average consumer (especially in bandwidth-deprived nations such as ours) the internet requirements for streaming things in 4K are astronomical and prohibitive.
Last Updated: July 6, 2017