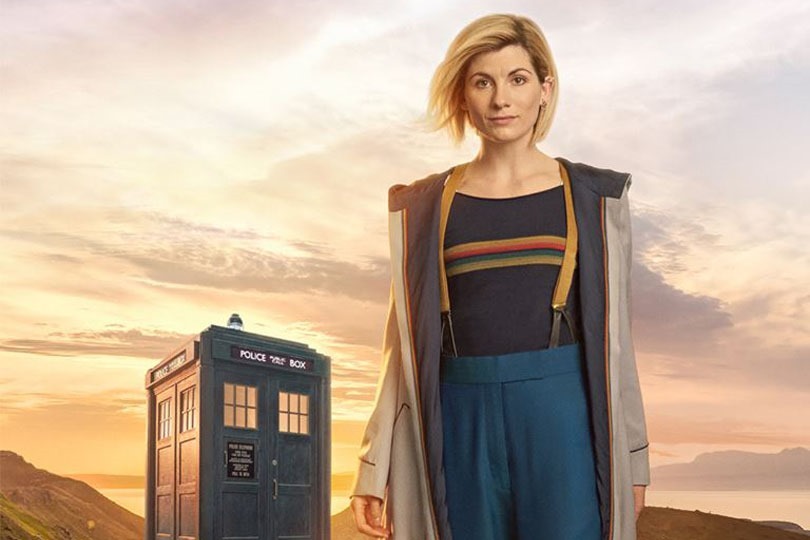 To paraphrase, a Timelord is never late, nor is she early. She arrives precisely when she is supposed to! Yes, Doctor Who may be missing a couple elves, but the Doctor certainly has a lot in common with a famous grey wizard. In this case, we've been eagerly awaiting the upcoming eleventh season of BBC's long-running fan-favourite sci-fi series, but the problem was that we didn't know how long we would have to wait for.
Seeing as this new season will be the proper debut of Jodie Whittaker as the Doctor – the first female to ever play the role in 55 years – this is quite a big deal to leave as unknown. Well, finally, you can now mark this one as "known" as the BBC revealed in a tweet that Doctor Who season 11 will be debuting on 7 October!
It's About Time… #DoctorWho
Release date varies by country. Check local listings. pic.twitter.com/d7CyvMuQIW

— Doctor Who Official (@bbcdoctorwho) September 5, 2018
For those of you who aren't human calendars, that's a Sunday, which is actually a departure from show's traditional Saturday slot. There's a lot more than just actor and broadcast day that will be changing, of course, as Whittaker's old Broadchurch collaborator, Chris Chibnall, will also be taking over showrunning duties from Steven Moffat. We'll also be eschewing the mostly-solo partner approach of the Moffat era, as Whittaker's Doctor will boast three companions played by Bradley Walsh, Tosin Cole and Mandip Gil.
Along with the release date, we've also learned that the first episode of Doctor Who season 11 will be titled "The Woman Who Fell to Earth." If you remember the events of the 2017 Christmas special "Twice Upon a Time", falling to Earth is exactly what we left Whittaker doing soon after Peter Capaldi's Doctor regenerated into her form. We don't know too much about the other upcoming episodes, but we know that a two-parter was actually shot not-so-secretly in South Africa with Cape Town seemingly acting as a stand-in for 1950s America. We have just about a month to go before we see this all plays out.
Last Updated: September 7, 2018