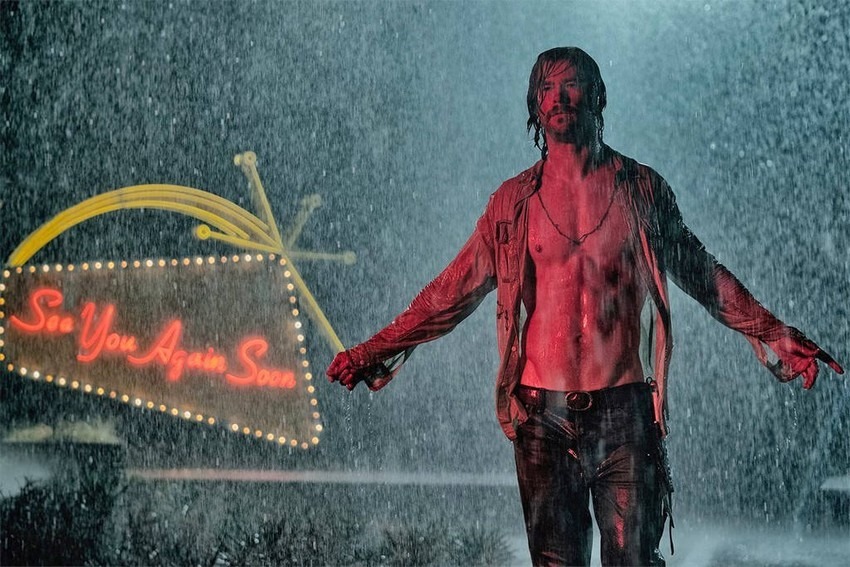 Drew Goddard really should be far more well-known than he is. Handpicked by Joss Whedon to work on both Buffy the Vampire Slayer and spinoff Angel back in the day, he went on to establish some serious geek credentials by being a writer on Lost and Alias, and penning the screenplay for Cloverfield. It was in 2012 though where Goddard really got his time to shine and actually stepped behind the camera to make his feature film directing debut. The movie was Cabin In the Woods and it was a gonzo, genre-smashing modern masterpiece, seemingly announcing the arrival of an inspiring new filmmaking voice.
Except, Goddard never got behind the camera again. Not for lack of trying on his part as several projects – like villain-centric Sinister Six Amazing Spider-Man spinoff – just kept falling apart. Goddard definitely stayed busy though, but he never got the spotlight. He co-wrote World War Z, but he was just one of a many writers brought in to fix the mess that story had become. His script for The Martian earned him an Oscar nomination, but when you're standing next to Ridley Scott and Matt Damon you tend to play third fiddle. He was tapped as the creator and showrunner for the critically acclaimed first season of Marvel's Daredevil, but after writing just two scripts and before the show even aired he stepped down to work on Sinister Six, and well, that just worked out terribly.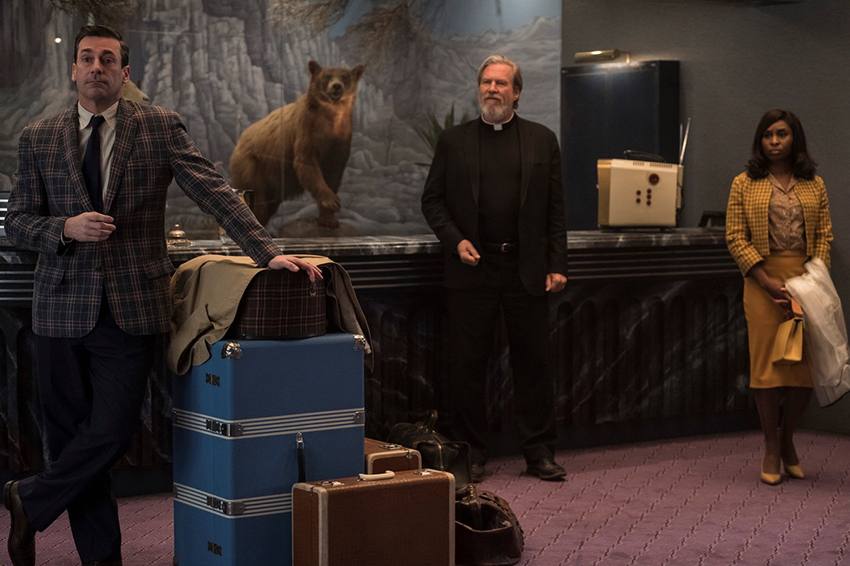 However, what all of this preamble is here to say is that Goddard now finally has another chance to show cinema audiences what he can really do, as at long last he's written and directed another feature film. It's called Bad Times at the El Royale and it looks incredible!
Seven strangers, each with a secret to bury, meet at Lake Tahoe's El Royale, a rundown hotel with a dark past. Over the course of one fateful night, everyone will have a last shot at redemption… before everything goes to hell.
How much bonkers fun does that look? And what a cast, featuring Dakota Johnson, Jeff Bridges, Jon Hamm, Cynthia Erivo, Cailee Spaeny, Lewis Pullman, and Nick Offerman. Well, Offerman clearly isn't the movie too long, based on that trailer, and he definitely doesn't appear to be the last person that will meet a very violent end. And then there's an unironically mustached Chris Hemsworth (who actually starred in Cabin in the Woods), reportedly playing some kind of cult leader, creepily dancing his way through it all. Can this movie just get here now already?
Bad Times at the El Royale is scheduled for release on 5 October 2018.
Last Updated: June 8, 2018