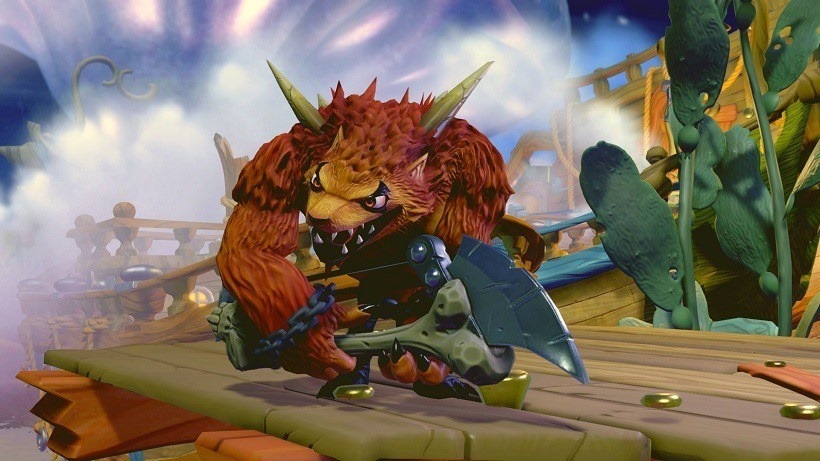 Toys for Bob (and Vicarious Visions!) have crafted many cool characters over the past few years. Now though, for the first time ever, they're putting the power of creation in the player's hands via their latest franchise entry, Skylanders Imaginators.
Will the new system really offer endless possibilities however? I chatted to the game's Audio Director, Dan Neil to find out
First off, to give some context as to how Imaginators came about, I asked Dan about all the requests Toys for Bob has received over the years. What did fans want most from their next Skylanders?
We've been getting letters since we  released the very first Skylanders game back in 2011. We have received thousands of drawings from kids of all age, all around the world. We have them stuck all over our studio. We see their names, looks, powers, poses and catchphrases.

It struck us that the idea for our new Skylanders game should be to allow kids to bring their imagination to life – to create their own Skylanders. So that's what we've done with Skylanders Imaginators.
I really like that the team have fan mail plastered on their studio walls. The inspiration they drew from all of their fans really does shine through in all the cosmetics and such that are available in-game.
Surely though, there's some sort of limitation to Imaginators. Can somebody really make whatever the hell they want?
Yeah, I think so. I mean, we have our own mail group (consisting of the development team), and we build our own Imaginators just for fun and send them around to the whole company. The results are totally surprising to the very people who have put this system together.

The combinations that you can make, and how you can use colour schemes, and use gear and body parts and scale in interesting ways create looks that are unexpected. We're confident that people will be able to create what's in their imagination.
I don't have an exact number on how many cosmetics and such are available in Imaginators, but I do certainly believe Dan. Based on what I saw during the E3 presentation alone, there's loads of different bits and bobs to choose from to craft the perfect character.
imagination is the limit in Skylanders Imaginators. Best you start putting your drawings together now if you're eager to make your own unique character. You've got some time to plan at least – the game is out only a little later this year, in October.
Last Updated: June 22, 2016