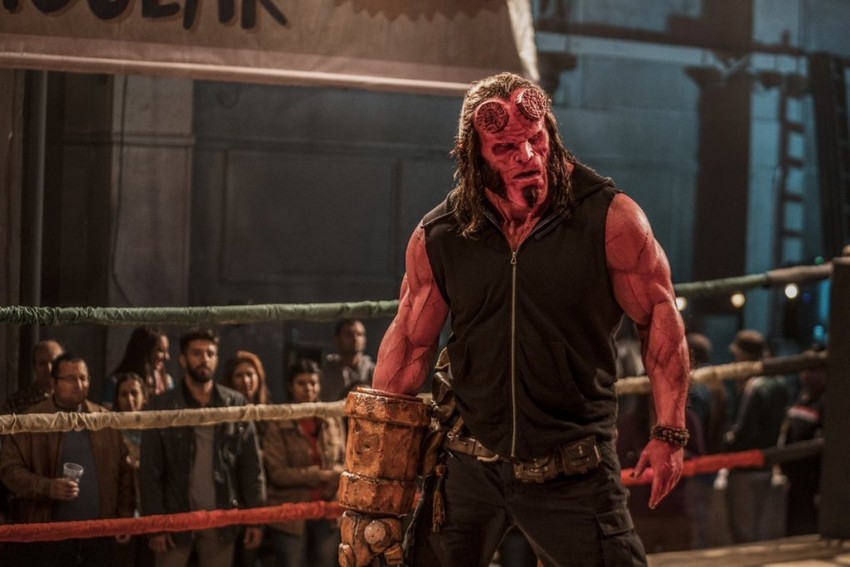 So just over a week ago, I noticed something. The new R-rated reboot of Hellboy, starring Stranger Things' David Harbour and directed by Game of Thrones' Neil Marshall, would be releasing in about 10 days and we had still not heard anything about a press preview screening. I contacted the local distributors to ask what was happening and was informed that Lionsgate Studios had decided to not hold any early press screenings worldwide. It was this point that warning bells and loud klaxons started going off in my brain.
Although there have been some exceptions, usually when studios take this tactic it's because they're aware that what they have will probably not go down well with critics and they don't want early word of mouth getting out and stopping people from buying opening weekend tickets. Turns out they were right. That's according to the US publications who managed to attend the red carpet premiere of the film. At the time of writing, there were 49 reviews (15 of them from top publications) counted on aggregator RottenTomatoes and combined they've given Hellboy just a meagre 10%, rather Rotten rating. If you're keeping track of these things, Gullermo Del Toro's two early-2000s films boasted respective 81% and 86% Fresh ratings.
As for this new take on Mike Mignola's beloved comic book, while many of the reviews agree that there are some fun action beats and Harbour imbues the title character with good energy, everything else is reportedly just an unruly mess. Common complaints are nonsensical scripting, sloppy editing, uneven visual effects and very poor characterization. From what I read though, some folks may appreciate how gory and over the top it is, and if you're looking for just bouts wild action and nothing more then you should be okay. Maybe. Here are a few extracts from the reviews: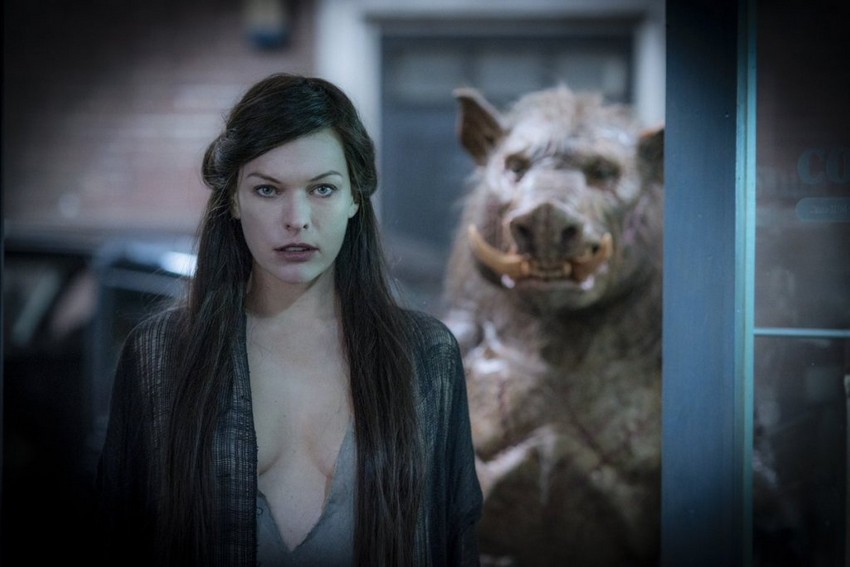 Marshall is best known for directing the horror thriller "The Descent" and two memorable, battle-filled "Game of Thrones" episodes, so he clearly knows how to evoke epic scale on a limited budget. "Hellboy" hints at that sense of spectacle, like when he fights three famished giants in an open field. The characters move and clash with plausible heft, and there is an affable slapstick quality to the fight, even if it ends gruesomely. But for each imaginative sequence, there is a repetitive scene with little sense of imagination or surprise.
So underwhelming was this film that a recent screening in New York only sparked polite applause after it was finally over. And that was the red carpet premiere with all the cast in attendance. So even having Hellboy in the audience couldn't whip up much enthusiasm for "Hellboy."
Harbour was a top-notch character actor before Stranger Things made him an everyguy star. Now he's buried under bad makeup and the kind of bad attitude that used to sell skateboard clothes to kids who couldn't skateboard.

Director Neil Marshall is most known for the fearful cave-horror film The Descent and a two big Game of Thrones battles. Hellboy occasionally offers Marshall's dark swagger on a grand scale, an underworld unleashed with skin-ripping excess. But too much of the film is just bland cloudy-grim action set to lightweight metal machine music. At pivotal moments, the special effects can turn laughably bad. Wait till you see what happens to Ian McShane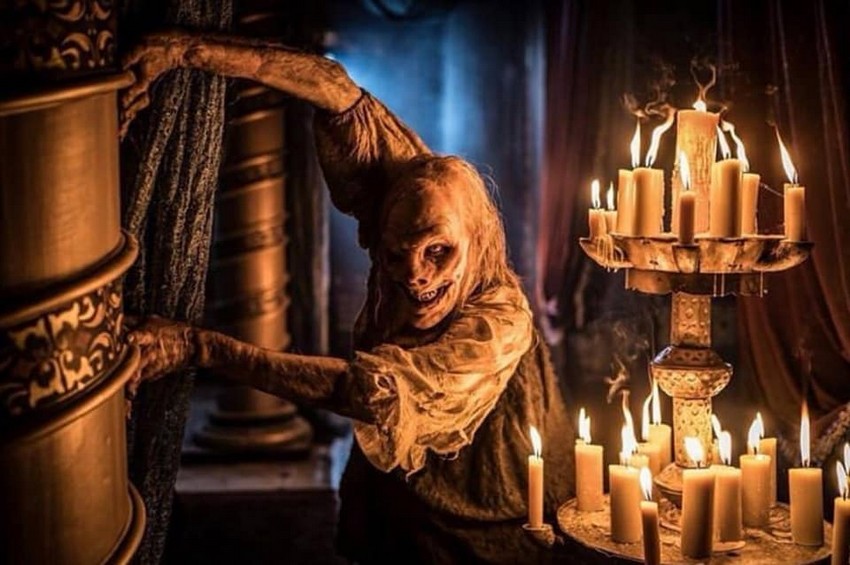 The race for worst movie of the year is heating up. You could even say it's hotter than hell, now that "Hellboy" has taken the lead.

This awful, disgusting, unfunny, idiotically plotted comic book flick offends the senses as much as the rankest subway car on the hottest summer day. A fun-enough franchise back in the aughts, when it boasted future Oscar-winning director Guillermo del Toro, the new reboot has been turned into a sludge-colored "Resident Evil" wannabe by his successor Neil Marshall.
There's a boatload of gore here, ranging from rather silly decapitations to some actually startling images. (The script also makes liberal use of the word "fuck," whether it's called for or not.)

Several action sequences work well on their own, but the pic offers too many of them: Long before we hit the two-hour mark, viewers will have observed several points at which the script could have wrapped things up nicely. Marshall plods through his plagues and apocalypses, hitting some familiar-feeling story beats on his way to convincing Hellboy he is, indeed, a hero.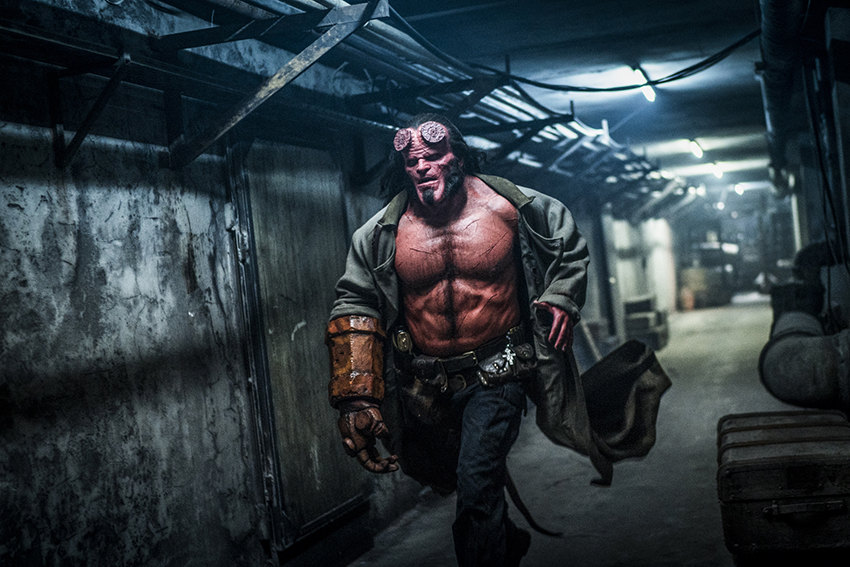 It's lunging to be a badass hard-R epic, but it's basically a pile of origin-story gobbledygook, frenetic and undercooked, full of limb-hacking, eye-gouging monster battles as well as an atmosphere of apocalyptic grunge that signifies next to nothing. Playing Hellboy, David Harbour has a tough act to follow and does well, but the real tough act to follow is del Toro's. He staged these likable but flagrantly derivative galoot-superhero adventures with a dynamism that made them better than a lot of more "important" comic-book franchises.
Most one-liners land, and Marshall complements them with a slick package of pop songs and rapid-fire scene transitions that suggest his team watched "Guardians of the Galaxy" to map out the formula for a snazzy fantasy that doesn't take itself too seriously. Add the oodles of blood that dominate nearly every showdown, and "Hellboy" certainly pops with the comical debauchery that gives this setting such a devious kick.

Yet for all that emphasis on gory imagery and snappy exchanges, "Hellboy" falls short of supporting them with much depth.
Hellboy also stars Milla Jovovivch, Ian McShane, Sasha Lane, and Daniel Dae Kim. It releases in cinemas tomorrow, 12 April.
Last Updated: April 11, 2019