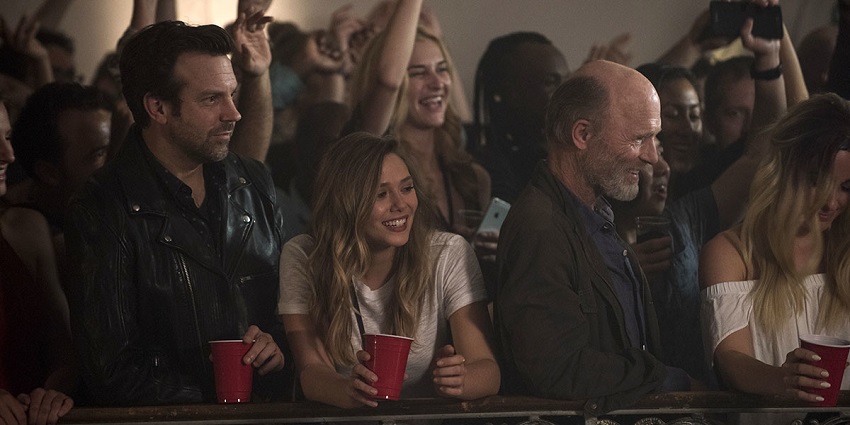 Kodachrome is the upcoming Netflix family drama that the streaming giant nabbed the rights to following its screening at the Toronto International Film Festival last year. It's a road trip movie that's deeply connected to a noteworthy piece of photographic history.
Kodachrome is the brand name of the incredibly popular and extensively used film produced by Kodak between 1935 and 2009. Many of the world's most iconic photos of the last century, such as National Geographic's June 1985 Afghan Girl cover, were shot using the film. Following the rise of digital photography in the 2000's, demand for the film slowed and Kodak discontinued production of Kodachrome in 2009. The last Kodak-certified processing location – Dwayne's Photo in Parsons, Kansas – ceased processing the film in December 2010, and many photographers rushed to get their final rolls of film processed before their shots were lost forever.
The last forms the basis for the movie. Jason Sudeikis (Colossal) stars as a man who's reluctantly persuaded to take a road trip with his estranged, dying father (Ed Harris – The Hours) – a world famous photographer – and his caretaker (Elizabeth Olsen – Captain America: Civil War) to Parsons, Kansas to develop his last few rolls of film before the facility shuts down.
The official, and lengthy, plot synopsis is as follows:
Matt Ryder (Sudeikis) is only in his thirties, but technology is already wreaking havoc on his life. An A&R man for a boutique record label, Matt's feeling increasingly irrelevant as the music business grows more shallow and myopic. The digital age also feels like the end of an era for Matt's father, Ben (Harris), a famous photographer who shoots exclusively on celluloid.

Following a grim diagnosis for Ben and after years of estrangement, Matt is approached by his father's assistant, Zooey (Olsen), to accompany them on a personalized pilgrimage. Ben wants to take one last trip to Parsons, Kansas, so he can develop some rolls of film before the world's only remaining Kodachrome lab closes its doors. Matt reluctantly agrees, but harbours no illusions that he and the old man will ever resolve their grievances.
Let's take a look:
I don't think there will be that many surprises when it comes to the plot. Family dramas such as this tend to follow the same predictable path, and I think we all know that father and son will reconnect over the course of their journey. The entertainment will come from the dialogue and the performances, and in this case I think both deliver. There're some snappy lines from the curmudgeonly Ben, who Ed Harris looking like he's enjoying playing, Jason Sudeikis gets a welcome change of pace from his usual light comedy fare, and Elizabeth Olsen is always good.
This is a feel-good movie, and if you're in the mood for some warm fuzzies then Kodachrome looks like a good choice.
What do you think?
Kodachrome will premiere on Netflix on 20 April. Directed by Mark Raso (Copenhagen), with the script by Jonathan Tropper (Banshee), it also stars Bruce Greenwood, Wendy Crewson, Gethin Anthony, and Dennis Haysbert.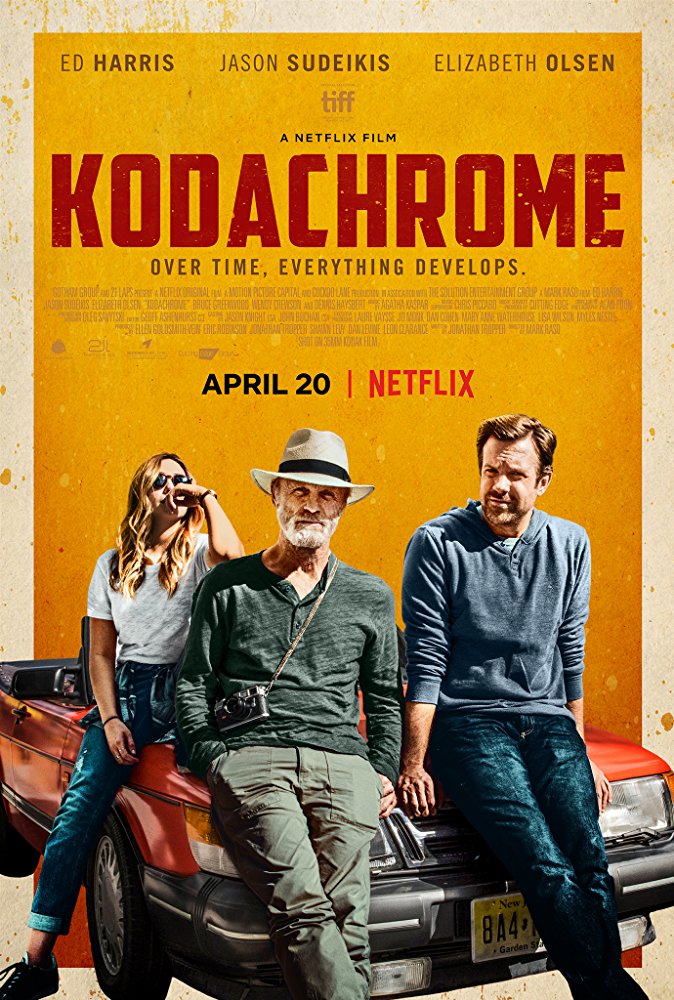 Last Updated: March 28, 2018