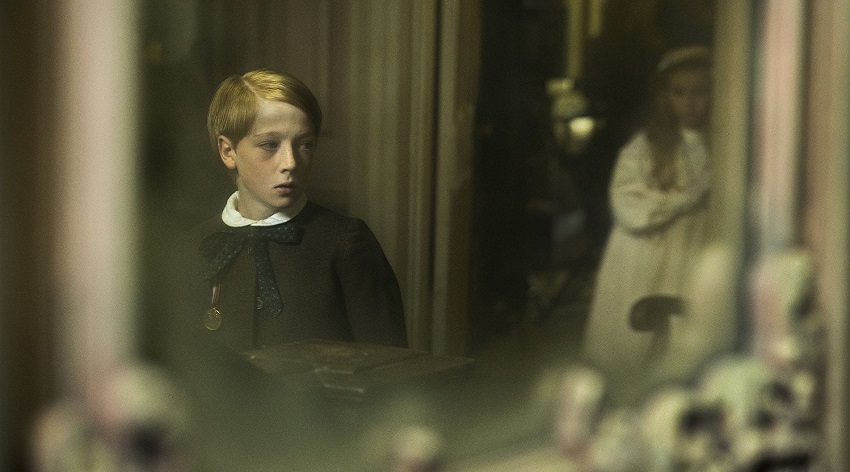 The Little Stranger is the upcoming gothic mystery/horror movie from director Lenny Abrahamson (Room, Frank) that's based on the 2009 novel of the same name by Sarah Waters.
Set in post-WWII Britain, a young country doctor (Domhnall Gleeson – Ex Machina, Star Wars: The Last Jedi) is summoned to the family estate where he grew up when his mother worked there as a maid in order to tend to the family's son who was gravely wounded during the war. As he busies himself with tending to his patient, he notices increasingly strange happenings around the home which has very obviously declined in fortunes since his youth. But are they the work of some malicious person, or a supernatural force?
The official plot synopsis is as follows:
THE LITTLE STRANGER tells the story of Dr. Faraday, the son of a housemaid, who has built a life of quiet respectability as a country doctor. During the long hot summer of 1948, he is called to a patient at Hundreds Hall, where his mother once worked.

The Hall has been home to the Ayres family for more than two centuries.  But it is now in decline and its inhabitants – mother, son and daughter – are haunted by something more ominous than a dying way of life.  When he takes on his new patient, Faraday has no idea how closely, and how disturbingly, the family's story is about to become entwined with his own.
Let's check (Hi, Nina!) a look:
I think this looks more like a thriller than an out-and-out horror movie as it relies more on eeriness and mystery for its atmosphere, something the novel was praised for. Gleeson's calm and measured narration adds to that effect as well. The performances from the cast – which also includes Ruth Wilson (Luther), Charlotte Rampling (45 Years), and Will Poulter (The Maze Runner) – look understated yet compelling, and the period-piece setting of the estate in decline looks beautifully realised and shot.
All-in-all I think The Little Stranger looks like it should be a great watch for not only horror genre fans, but also those who enjoy mysteries and period piece dramas.
What do you think?
The Little Stranger is due for release in the US on 31 August.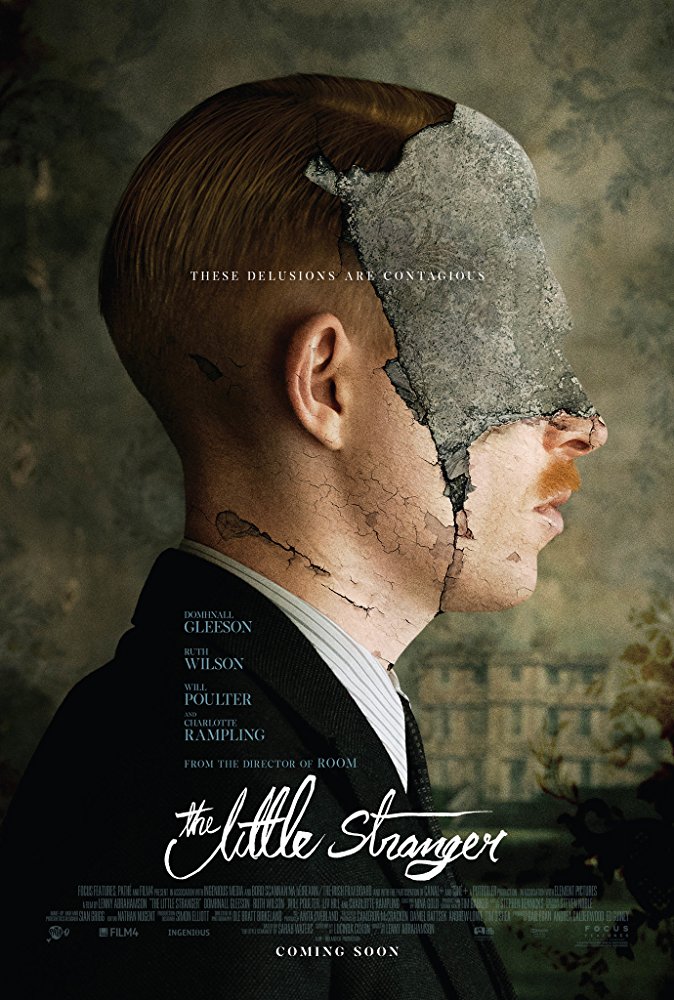 Last Updated: June 12, 2018