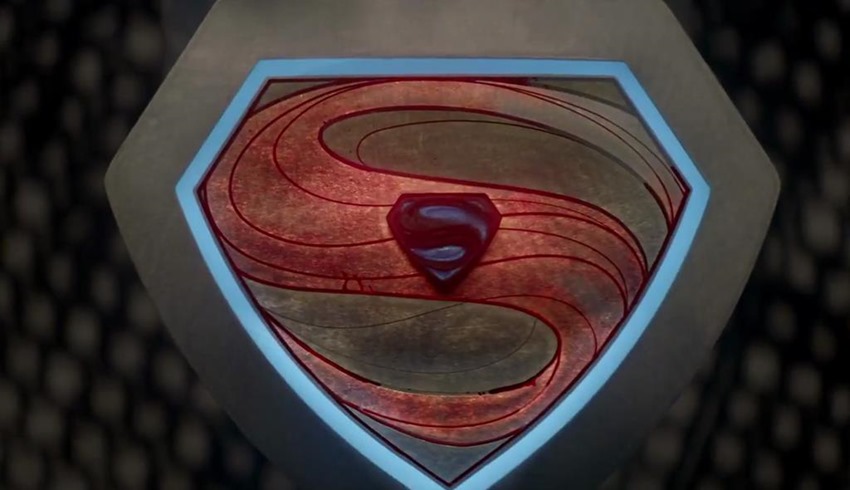 It's 2013 and Man of Steel has finally opened at the cinema. A film with an opening act of a desperate Jor-El racing against the clock of planetary destruction and an ill-fated military coup on Krypton. Glorious stuff. That's some of the finest world-building ever done, as director Zack Snyder's vision for Krypton was bold, alien and fresh to say the least. A vision that producer David Goyer wanted to use three years ago to kickstart a prequel series detailing the House of El during its darkest hour. Here's the first trailer for Krypton which SyFy says is not official, but looks 2 legit 2 quit to me:
So what's going on above? Well you're looking at Seg-El, the father of Jor-El and the grandfather to the big blue boy scout who'll eventually become Superman. Oppression is afoot on Krypton, Seg-El is leading a quiet rebellion and the authorities want to squash the uprising. It very much looks like Game of Thrones but with space-science, a formula which is usually successful. See Jason X for a prime example of this.
There's also the added wrinkle of Seg-El getting the hots for Lyta Zod, a forbidden union as the council of Krypton has banned any of their science and military castes from throwing on a cassette of Space-Barry White and getting it on. Also, the two factions kind of hate each other, so there's some Romeo and Juliet in the mix, complete with the one pedantic chap that always has to annoyingly correct you when you mention wherefore art thou house of El.
All of that, and even a glimpse at the bottled city of Kandor. Is Brainiac involved here? Will the codex mystery of Man of Steel ever be revealed? Will SyFy ever officially release a trailer that allows me to not use a Mexican bootleg directed by its non-union Steven Spielberg equivalent Senor Spielbergo? These are the questions that need answering.
Last Updated: April 19, 2017