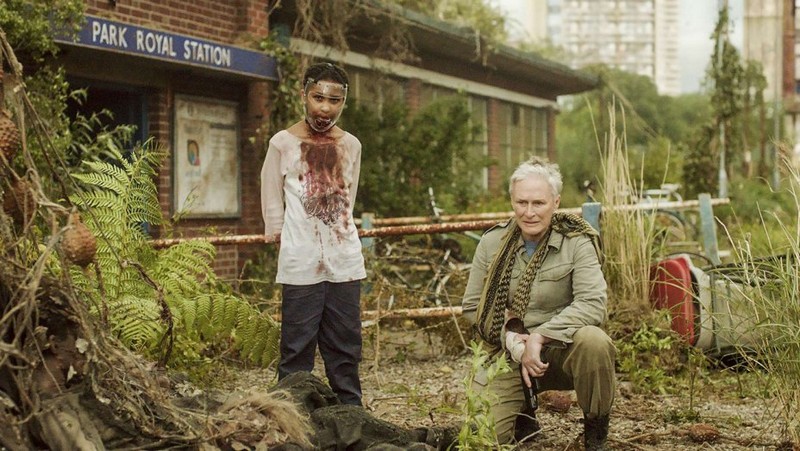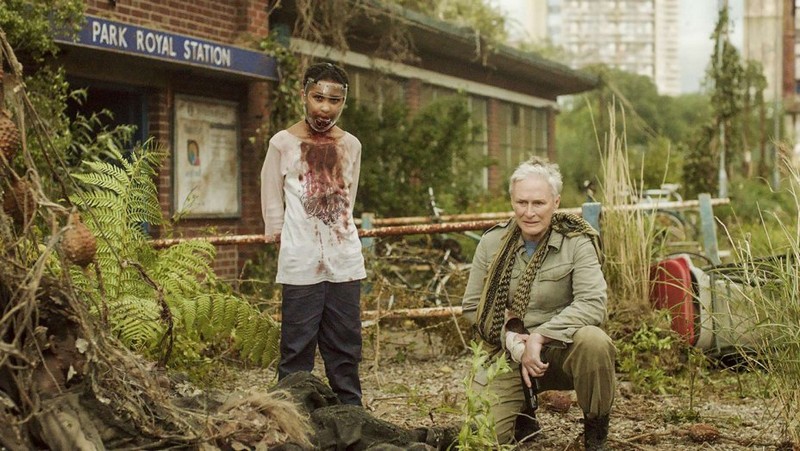 What with The Walking Dead still seemingly sending millions of viewers either into a great depression or murderous rage just at the drop of a "Neegan" each week, you would think that the world has enough zombie entertainment. After all, seen one zombie movie, you've seen 'em all, right? That's a hard no, according to Hollywood, who just keep churning out zombie movies with no end in sight.
A lot of these zombies movies are terrible, plodding, low-budget gorefests, but occasionally you get a great one that actually has some braaaaaiins that's not just on the menu for the undead, and maybe even some heart thrown in as well. And according to the hype it's getting, that appears to be the case for The Girl With All the Gifts, a upcoming adaptation of the novel of the same name by popular comic book scribe Mike Carey (Lucifer, The Unwritten, Hellblazer). Boasting a great cast and intriguing premise, this British post-apocalyptis zombie thriller looks like it could just be the next 28 Days Later.
Check it out below!
The near future; humanity has been all but destroyed by a mutated fungal disease that eradicates free will and turns its victims into flesh-eating "hungries." Only a small group of children seem immune to its effects.

At an army base in rural England, this group of unique children are being studied, subjected to cruel experiments by biologist Dr. Caldwell. Despite having been infected with the zombie pathogen that has decimated the world, these children retain normal thoughts and emotions. And while still being subject to the craving for human flesh that marks the disease these second- generation "hungries" are able to think and feel making them a vital resource in the search for a cure.

The children attend school lessons daily, guarded by the ever watchful Sergeant Parks. But one little girl, Melanie, stands out from the rest. Melanie is special. She excels in the classroom, is inquisitive, imaginative and loves her favorite teacher Miss Justineau.

When the base falls, Melanie escapes along with Miss Justineau, Sergeant Parks and Dr. Caldwell. Against the backdrop of a blighted Britain, Melanie must discover what she is and ultimately decide both her own future and that of the human race.
The Girl With All the Gifts is directed by Peaky Blinders veteran Colm McCarthy and stars Gemma Arterton, Paddy Considine, Glenn Close, and Sennia Nanua. The film actually debuted last year already at the Toronto International Film Festival where it garnered rapturous reviews. It doesn't have an international release date yet.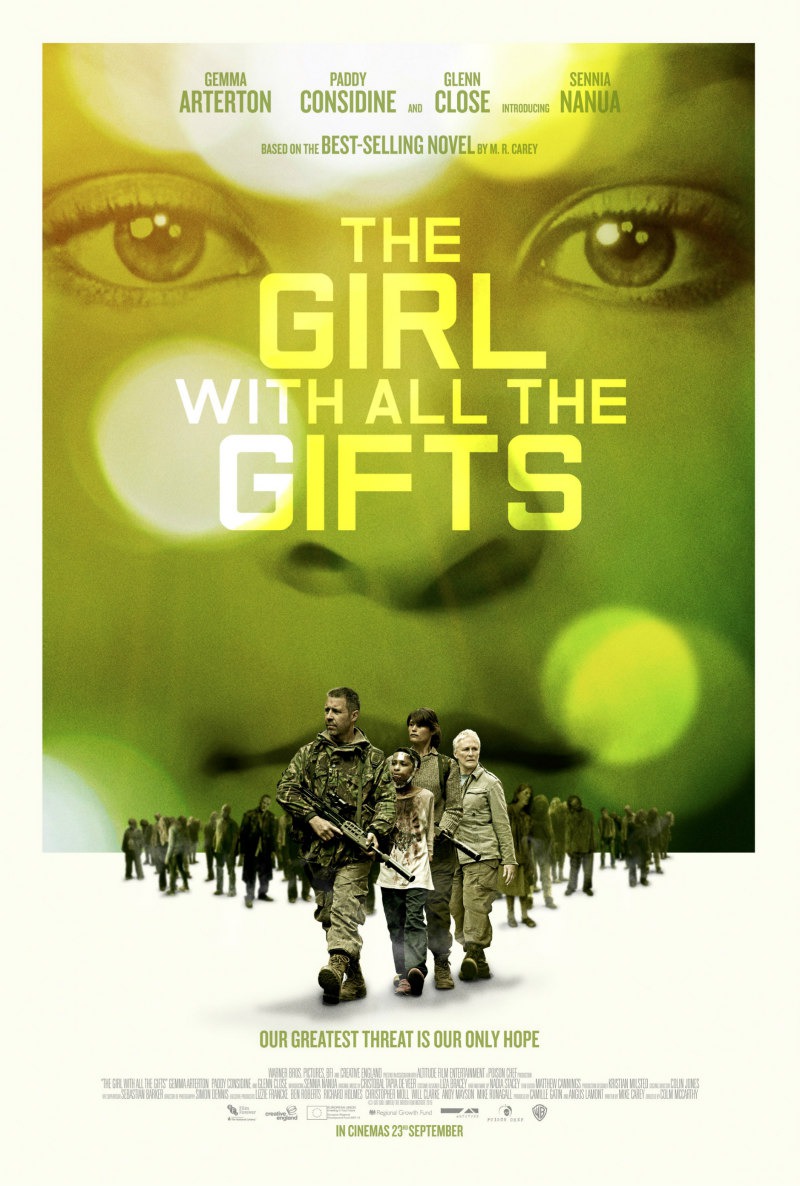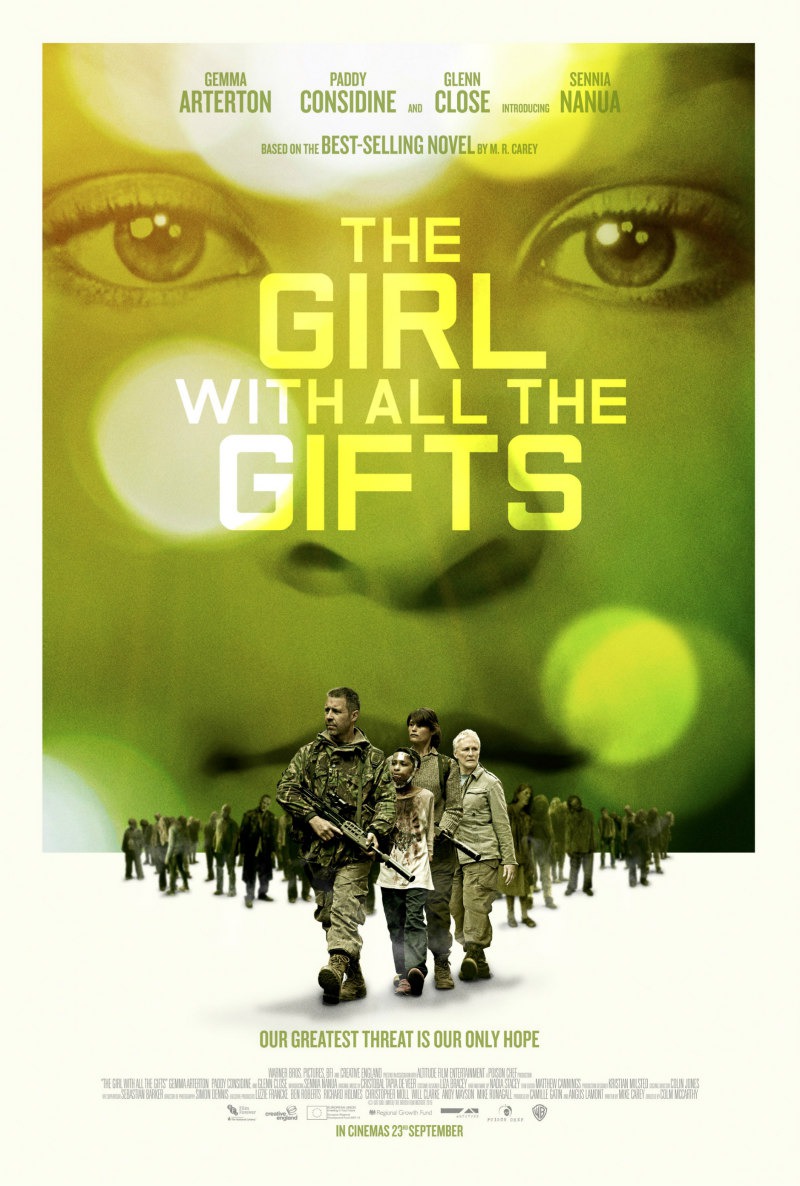 Last Updated: January 10, 2017