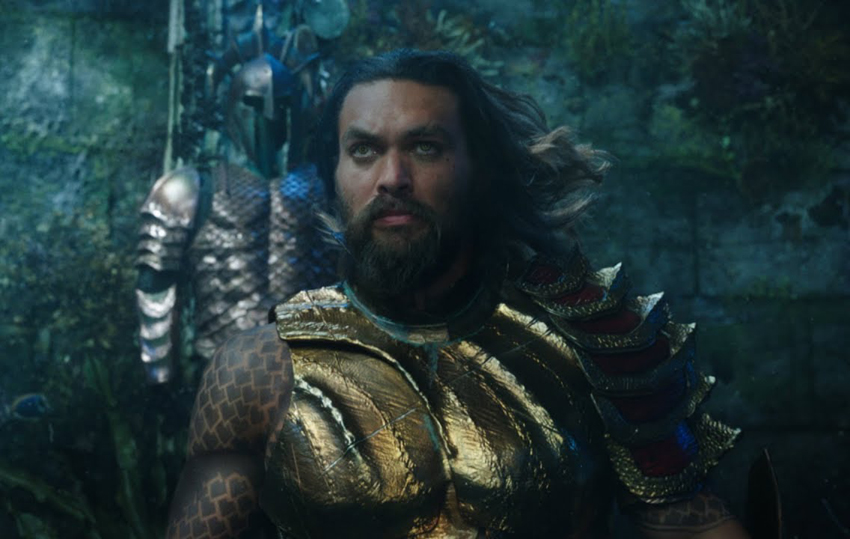 Aquaman is a badass. Most comic book fans have known this long before Jason "The Walking Definition of a Badass – Seriously, His Picture is Probably in the Encyclopedia" Momoa was cast to play the DC Comics Atlantean superhero, but thanks to one rather silly cartoon back in the day, the non-geek population just knew him as that guy dressed in orange and green who talked to and apparently rode on fish. That all changes next month when director James Wan's Aquaman solo movie makes a splash in cinemas with Momoa reprising the role he debuted in last year's Justice League. And it's looking like a blast in the new "final" trailer!
Now if you're a trailer spoiler-phobe… well, you probably should not even have clicked on this article to begin with. For the rest of you, if had watched the 5-minute long extended trailer for Aquaman that was released not too long ago, you might be wondering how there can even be scenes left to show in a preview that we hadn't seen yet. It seems there definitely is as this action-packed trailer shows how a young Aquaman/Arthur Curry was trained by Willem Defoe's digitally de-aged Vulko to become the hero he would need to be one day. We also get more of the film's main premise revealed as it appears that Aquaman needs to reclaim the legendary trident of King Atlan (and his gold and green armour, if you look carefully) to rebuild Atlantis.
On top of this, we get shots of some gorgeously colorful underwater battles, some huge seas creatures (TOPO!), Amber Heard's Mera showing off her water-bending powers and much more. Check it out below!
From Warner Bros. Pictures and director James Wan comes an action-packed adventure that spans the vast, visually breathtaking underwater world of the seven seas, "Aquaman," starring Jason Momoa in the title role. The film reveals the origin story of half-human, half-Atlantean Arthur Curry and takes him on the journey of his lifetime—one that will not only force him to face who he really is, but to discover if he is worthy of who he was born to be…a king.
Aquaman also stars Patrick Wilson, Yahya Abdul-Mateen, Nicole Kidman, Temura Morrison, and Dolph Lundgren. It is scheduled for release on 21 December.
Last Updated: November 20, 2018