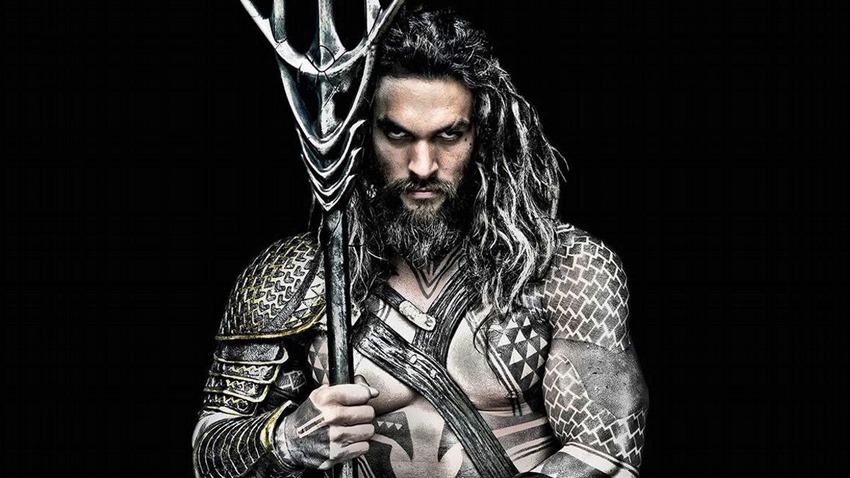 Chances are, most of us will never get a chance to ever visit San Diego Comic Con. It's far away, airfare in last class costs a ton and it's prohibitively expensive to even sleep in a cardboard box on the street. Which is fine! Because 2018 marks the first year that South Africa gets its first taste of the official Comic Con experience when Comic Con Africa kicks off at the Kyalami Convention Center from September 14 to 16!
While you can expect dozens of stalls, exclusive merchandise and plenty of cosplay, you can also count on seeing something else at Comic Con Africa: Star power. Here's the full list of guests confirmed for Comic Con Africa so far, who'll be around for the entire weekend.
Jason Momoa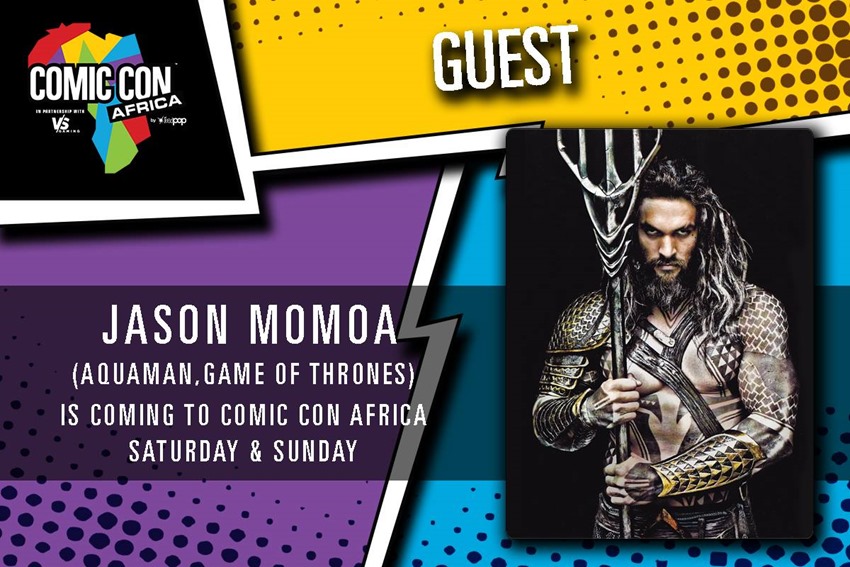 Update: Guess we'll be seeing Aquaman Nomoa, as due to scheduling conflicts it looks like Jason Momoa won't available for the Comic Con Africa weekend.
The biggest name of the entire weekend! Aquaman himself will be visiting Comic Con Africa over the weekend, and we're kinda hoping that he's bringing some movie magic with him as the best member of the Justice League is poised to make 2018 his year. Also, if I can get past security (spoiler: I probably won't), I'll see if I can convince Momoa to go hang ten in Jeffrey' Bay.
Ricky Whittle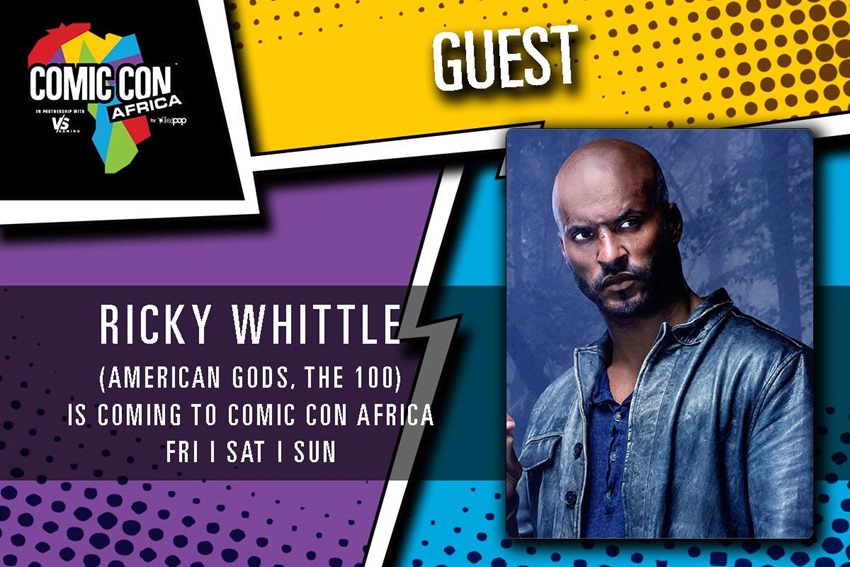 Lincoln from The 100 and Shadow Moon from American Gods will be around for the entire three day event, as Ricky Whittle heads south and details what to expect next from the hit TV shows that he has appeared in lately.
Yetide Badaki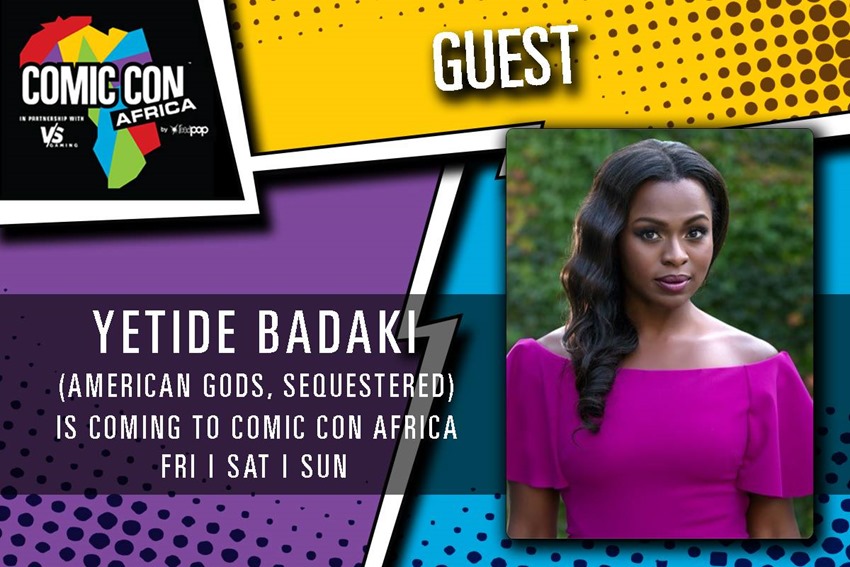 Speaking of American Gods, the show is going two for two with its actors as Yetide Badaki also hits the stage!
Rick Worthy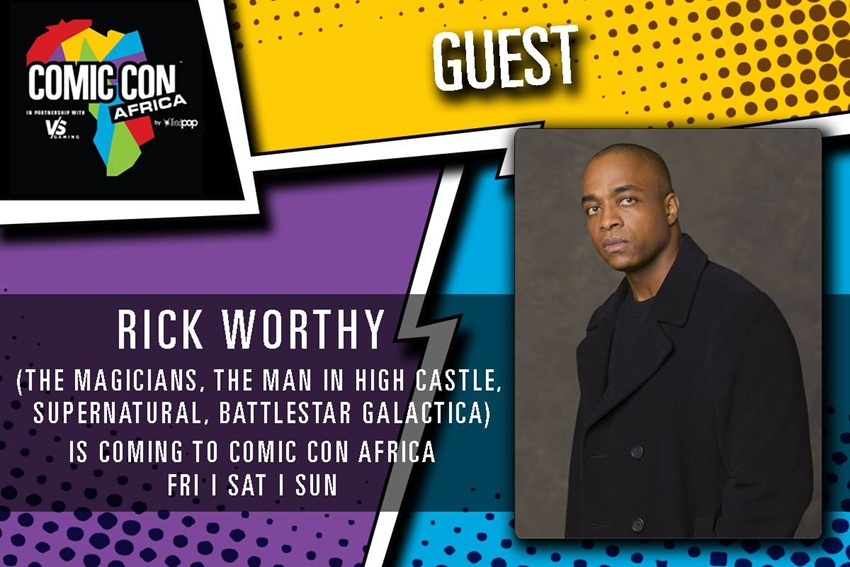 Some of the best sci-fi and mystery of the last decade has been found on TV, and within those breakout shows there has been Rick Worthy spinning his magic. Alongside Badaki and Whittle, Worthy will also be hanging around the Kyalami Convention Center for the entire weekend.
Kevin Sussman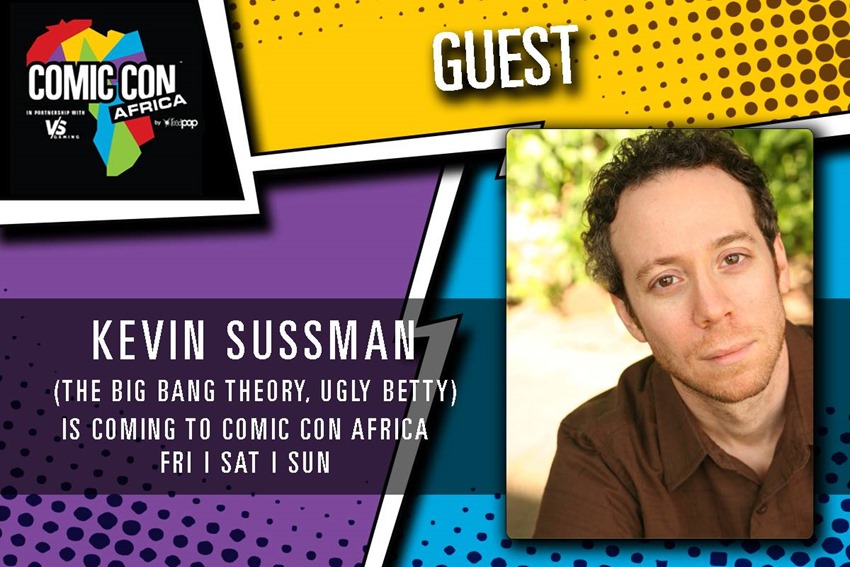 I won't lie to you: I have never seen a single episode of The Big Bang Theory and I have zero idea which character Sussman is on the show. After many many seasons on TV though, the show must still be doing something right, which means that plenty of BBT fans will be happy to see Sussman around on a balmy September weekend.
Yaya Han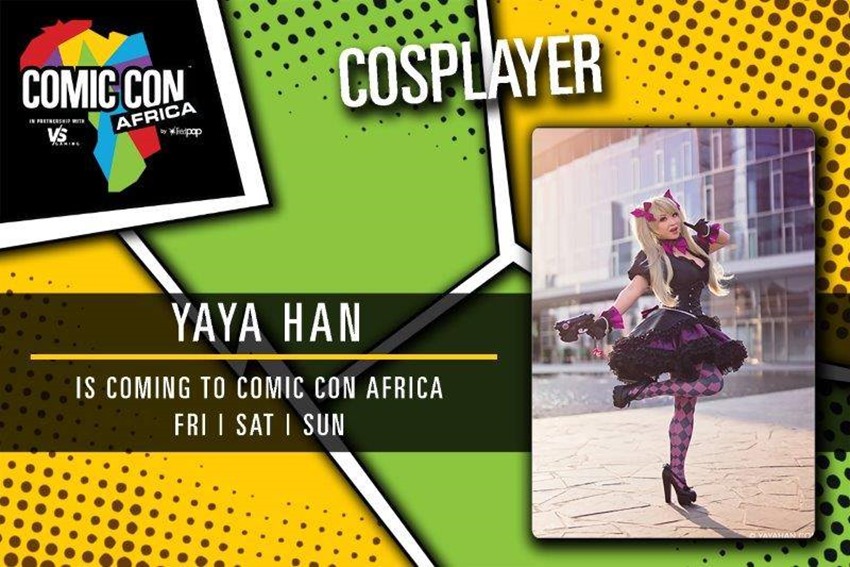 Cosplay is bigger than ever these days, and one of the biggest names in the scene is easily Yaya Han. There's a good chance you've seen the master costumer pop up in many photoshoots, videos and convention highlight reels over the last couple of years. Han can add Comic Con Africa to her achievements this year, as her invaluable experience will no doubt be a major motivator in seeing our own local talent arrive with their A-game to see the legend in action.
Philip Odango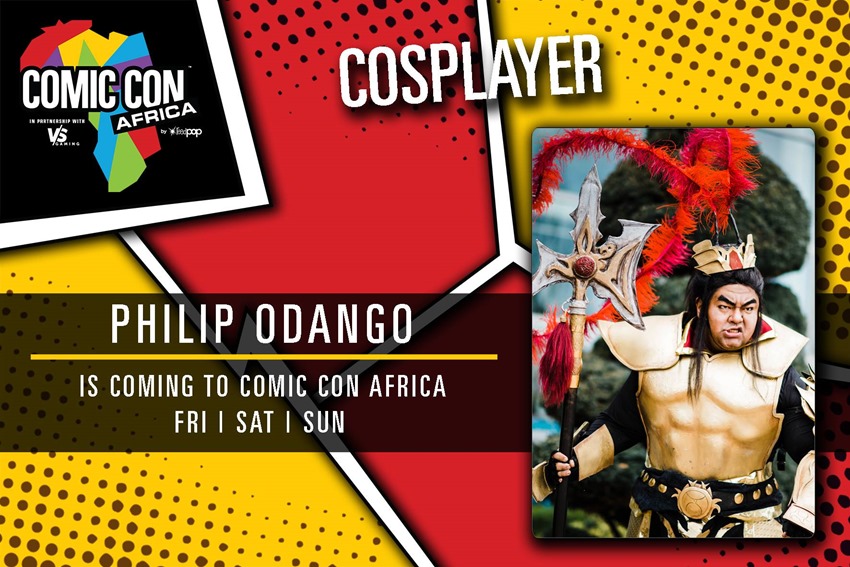 It's not just Yaya Han making a cosplay splash! The wealth of knowledge that is Philip Odango will also be present, and if you've ever seen him strutting his stuff, then you know that he's the kind of cosplayer who loves to share tips and tricks with anyone who's ready to learn.
Moray Rhoda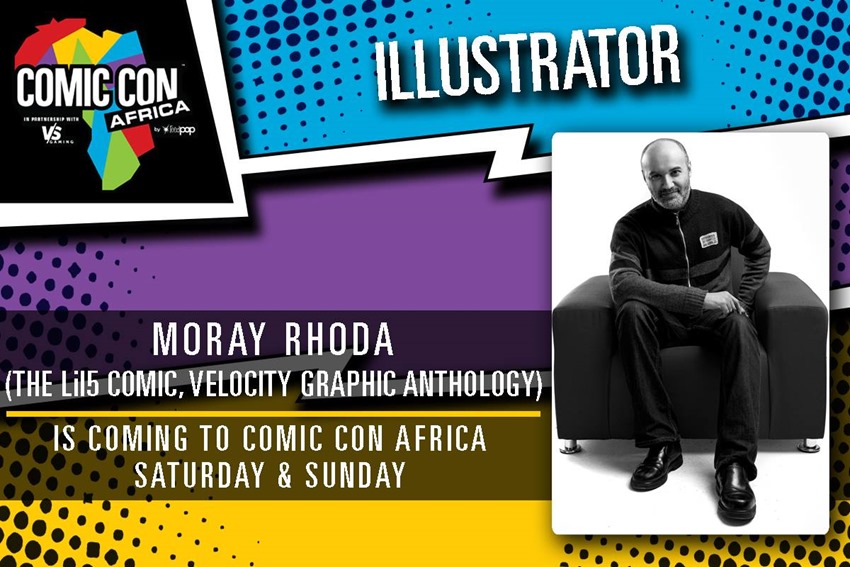 On to the comic books! While Comic Con Africa will have plenty of TV and movie stars to meet, there'll also be a ton of comic book talent around. First up is Moray Rhoda, who brings his talented hands to the event, as he shows off more of his work in the Velocity Graphic Anthology and other projects.
Bill Masuku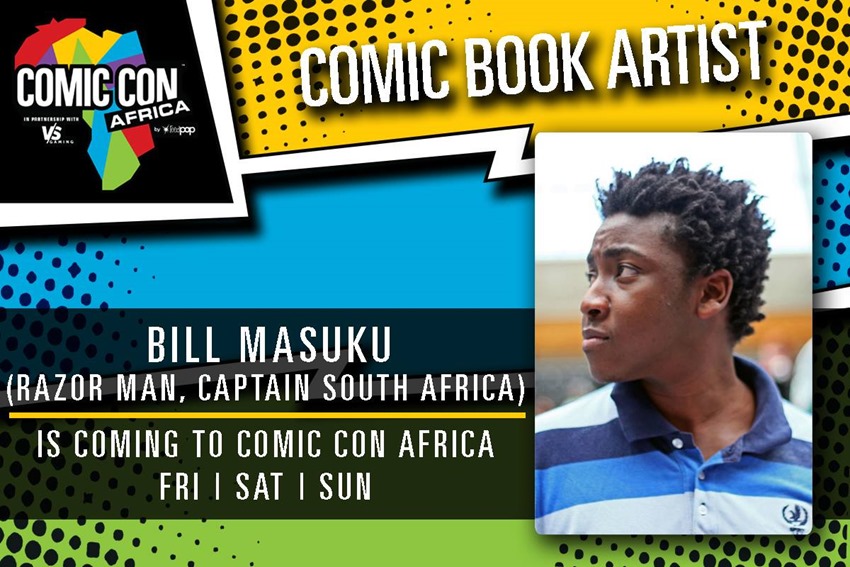 Next up is Bill Masuku, who'll be showing off his work on titles such as Razor Man and the flag-waving action of Captain South Africa.
Jason Masters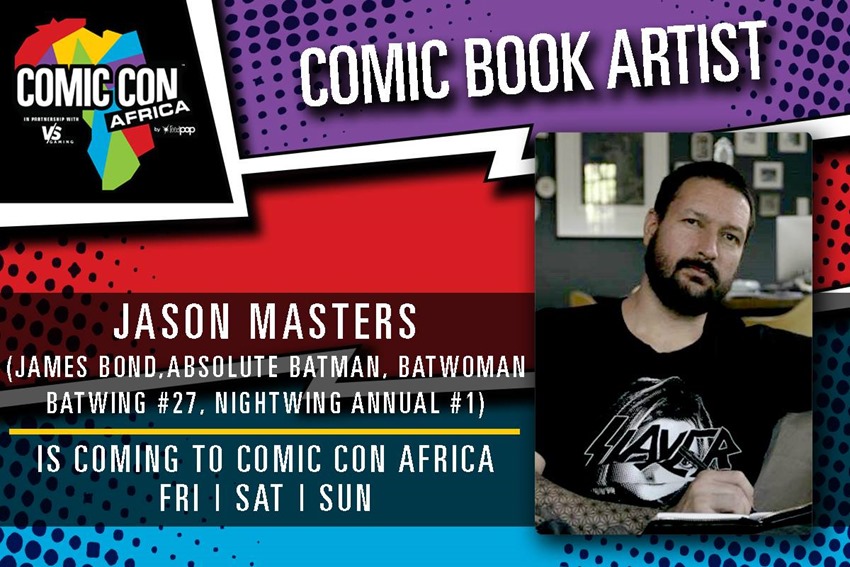 If you're looking for the best James Bond stories available, don't look at the silver screen. Rather look to the printed page, where artist Jason Masters has been visualising some of the most amazing new sequences of intrigue and action starring Britain's greatest secret agent as he risks life and limb for queen and country.
Warren Louw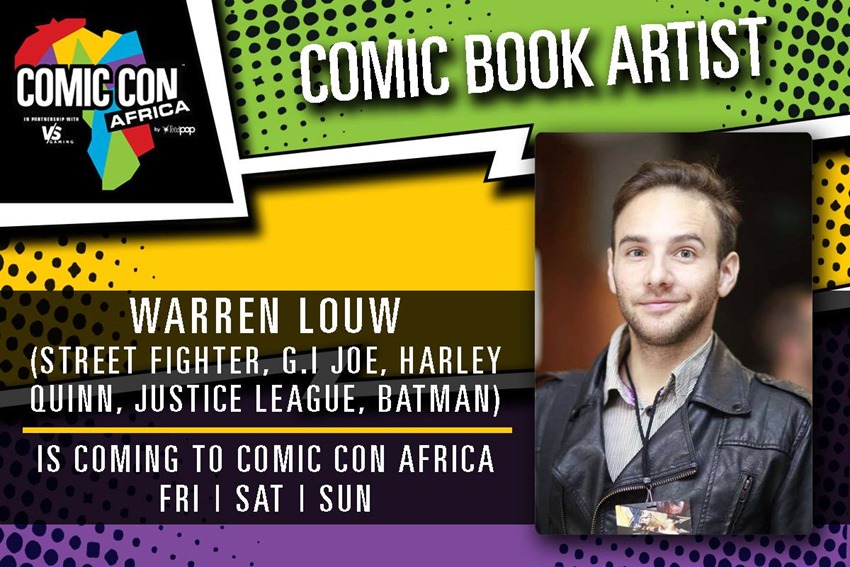 No stranger to the convention scene, Warren Louw and his iconic art will make a splash at Comic Con Africa. If you're keen to get some of his signature signed prints, head on over to the friendly fella's table to get some of the finest art around. Which reminds me, I really need to get my Darkstalkers art from him framed and mounted.
Sean Izaakse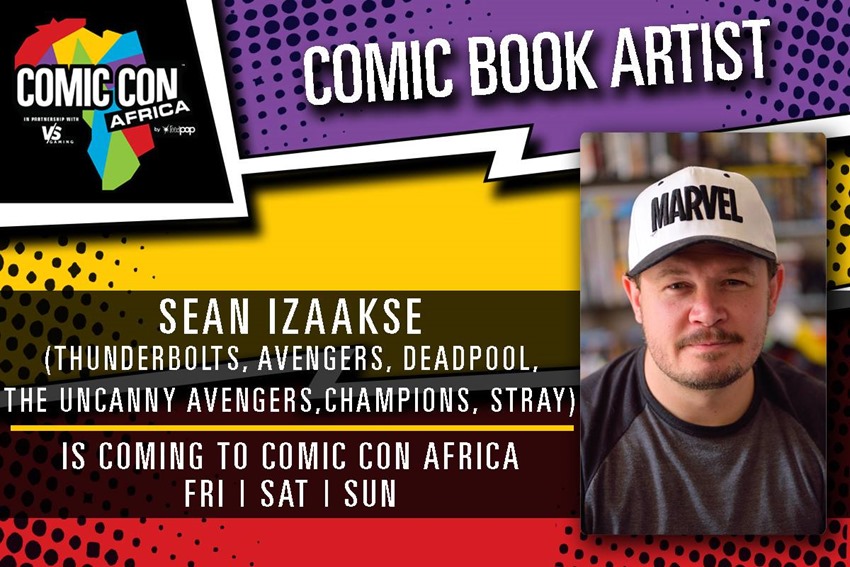 One of Marvel's hottest new artists, Sean Izaakse is currently using his heavyweight art to help create new adventures for Marvel's latest generation of heroes!
Andy Diggle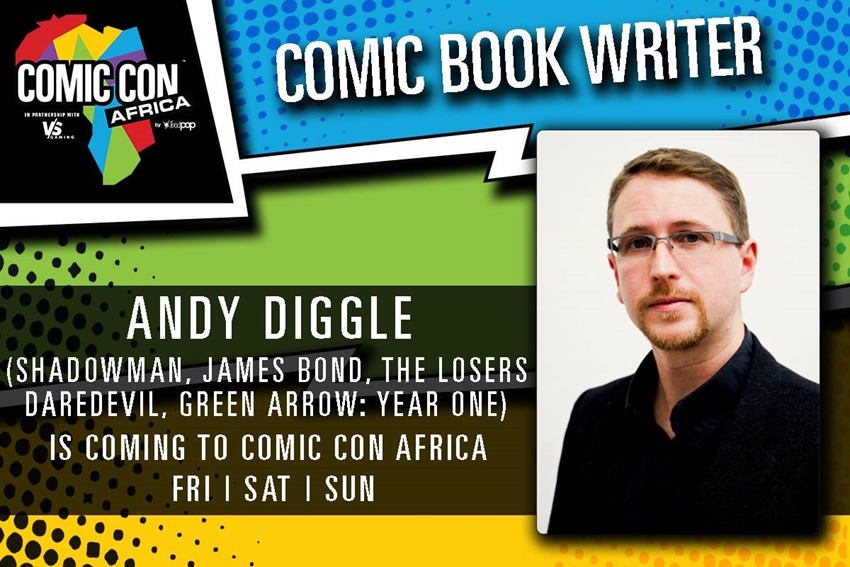 The legendary writer behind the gritty retelling of Green Arrow's origin, numerous issues of Daredevil and The Losers, Andy Diggle flies south this year to join the mighty Comic Con roster.
Chris Sprouse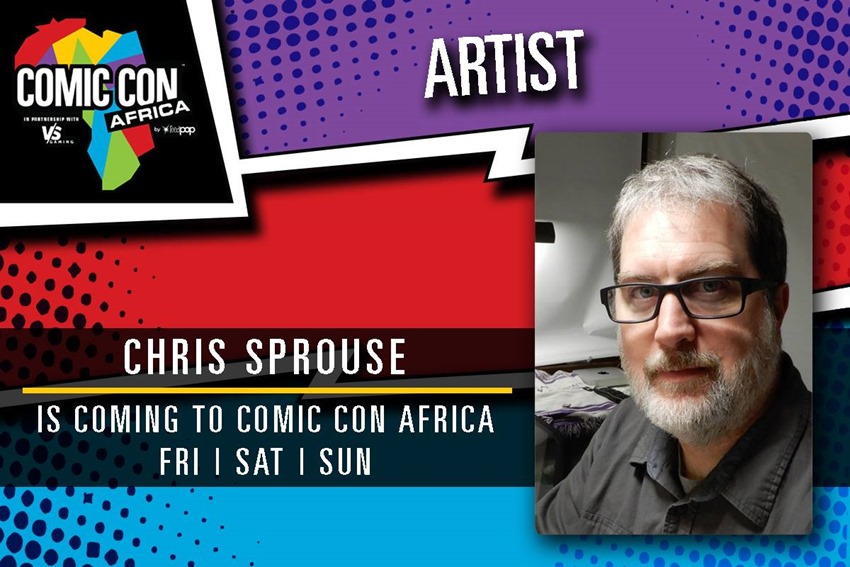 When it comes to elegant and exciting art that packs a punch, you can't do much better than industry veteran Chris Sprouse who'll be showing off his art throughout the weekend!
The Goliaths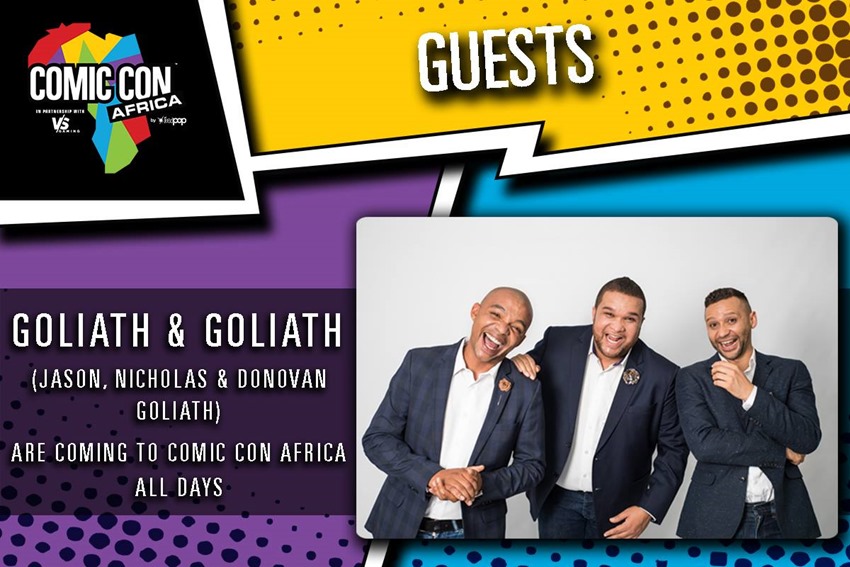 Somebody has to keep the show from running amok, and that somebody just so happens to be the team of comedians known as the Goliaths. Jason, Nicholas and Donovan Goliath will be seen all weekend at Comic Con Africa, MCing panels and running shows on the stage, keeping the debut voyage of this ship on smooth waters.
And that's the list so far! I'll see you guys in September, so come say hi if you spot a blubbery Batman melting away in his leather costume.
Last Updated: August 1, 2018