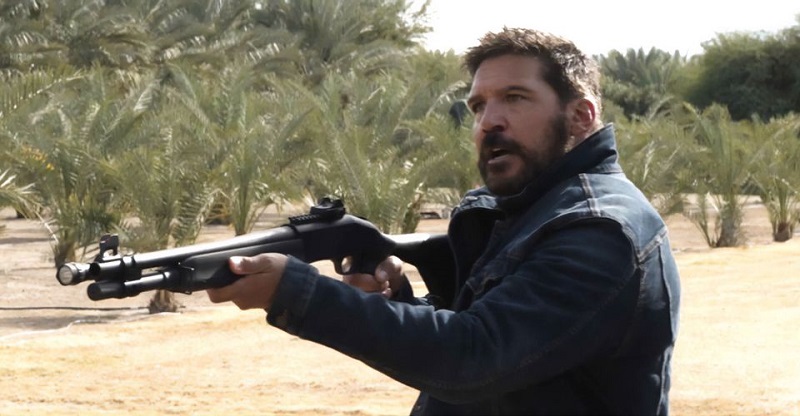 Action movies come in many different forms. You get the Michael Bay type of escapism which goes all out with expensive stunts, elaborate explosions, slow-motion shots, and visual effects that somehow justify their massive budgets. And then you get the type of filmmaker like Christian Sesma who makes low-budget action movies that strip movies back to the basics and just feature plenty of guns popping off in a tight plot.
The director of recent movies Paydirt and Take Back is returning with yet another action thriller titled Every Last One of Them, which sees Paul Sloan star as a man looking for his missing daughter. His search uncovers a larger criminal network and things begin to spiral out of control, leading to high-stakes shootouts and what appears to be plenty of extreme violence. Warning, there is some profanity in the trailer, so please ensure you have your headphones on if you're watching at work:
If you're familiar with Sesma's previous work, then you should know what to expect here as his regular gritty action scenes are on full display. As is his usual emotionally charged reason for al the mayhem. It's a low-budget affair, but one that looks executed well enough to be able to compete with the big boys, plus it has a decent cast to boot with the likes of Richard Dreyfuss, Michael Madsen, Jake Weber, and Taryn Manning all starring in the film.
Semsa seems to not only love the action genre but appears able to make these movies pretty quickly too. His last film, Take Back, which was shot entirely during quarantine has yet to even be released and already he has another film ready. While Hollywood has largely been a lot quieter during this time, Semsa seems to be the one filmmaker going out of his way to increase the output of movies.
It's not clear when Every Last One of Them is going to be releasing to theatres or on-demand/streaming services, though I would expect it to find its way out pretty soon. I wouldn't expect a smart action film by any means, but at least it should satisfy people looking for plenty of gunfights.
Last Updated: March 8, 2021